Over 200 Christian Blogs That You Don't Want to Miss
This article may contain affiliate links. I may earn money from the companies mentioned in this post with no additional cost to you. Please read my disclosure policy for more info. All Bible quotations are from the New King James Version (NKJV) unless otherwise stated Bible Copyright Attribution.
You probably know by now that Money Wise Steward is a blog dedicated to helping others be good stewards of the money God has given them.
I also love writing about being an encouragement and everything related to faith and family. I would love it if I could cover every single topic you may need help with but I can't.
Thankfully, there are tons of Christian blogs out there that can help you more specifically.
Christian bloggers like to stick together and want to give God the glory in every aspect of life. We know our knowledge comes from the Lord and we are so blessed to be able to share it through our Christian blogs.
Best Christian Blogs
I am so excited to share over 175 of the best Christian blogs with you. We put our heads together and decided to create a resource to share the top Christian blogs. This is intended to be a resource to help you find all types of Christian blogs in one place.
This is a really long post so I broke down the Christian blogs into categories. Just click on the table of contents to select which type of blog you are looking for below and it will take you directly to that section.
Christian Blogs for Anxiety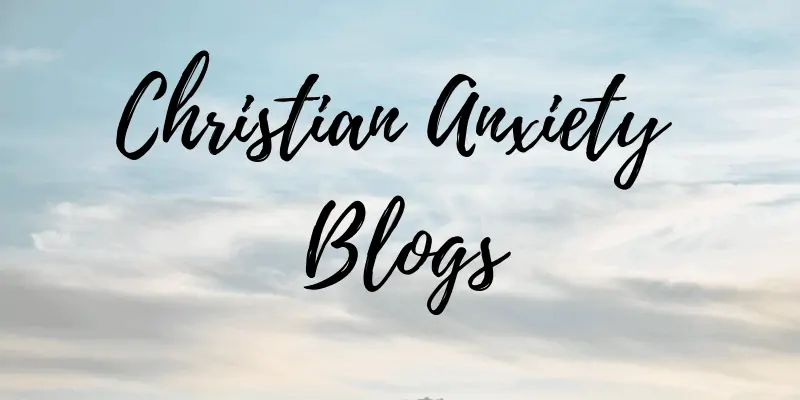 I personally struggle with anxiety so these Christian anxiety blogs are super helpful to me. These Christian bloggers write about many topics related to anxiety.
Alyssa Avant blogs to help you "overcome your fears through faith".
Worth Beyond Rubies is an online ministry that focuses on encouraging women, especially in areas of anxiety, fear, and emotional abuse, but also teaches the Jewish roots of the faith in order to help women deepen their walk with God.
Starting a Christian Blog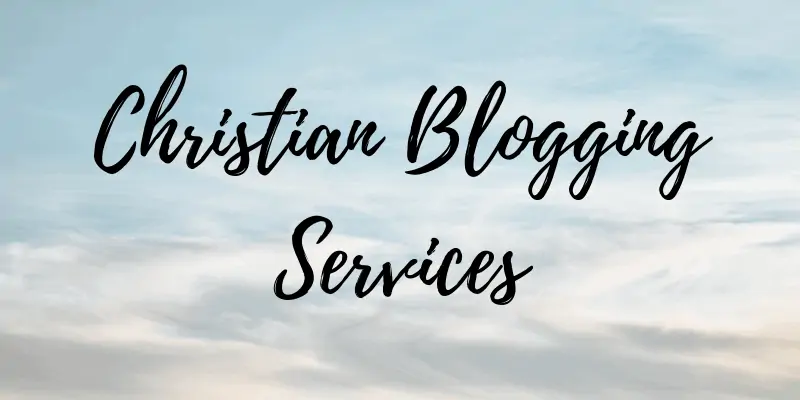 If you're wondering how to start a Christian blog, these blogs are for you. They provide great guidance on starting a Christian blog.
Christian Blogging Academy is about building a blogging business that glorifies God and helps change your family's financial future. It seems to share knowledge on how to become a professional blogger that will help serve others and point them to Christ. It will show others how to build a business that is financially successful and also spiritually focused.
Christa Hutchins provides resources to help you be more productive and effective. She writes about leadership, time management, project management, and blogging and offers both free and paid downloads, courses, and webinars.
Kathy's blog provides practical tips to make content writing simple. Every blogger can write quality content that's saleable. She shows you how.
Christian Blogs for Book Reviews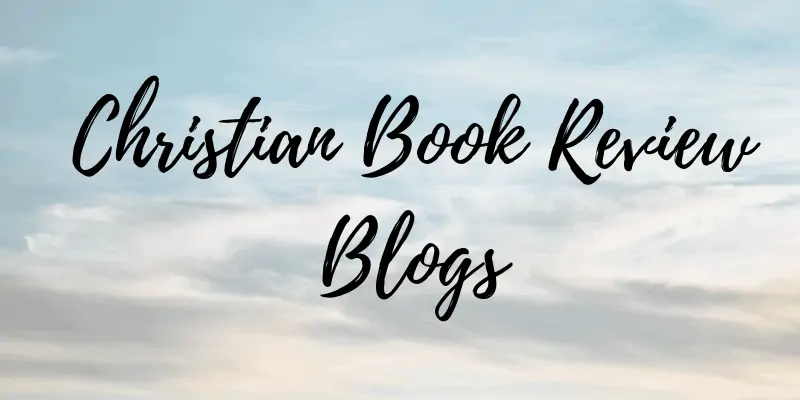 I don't know about you but I'm always looking for a great Christian book. These Christian blogs review Christian books and share their opinions with their readers.
Aryn the Libraryan blogs about books. Books for kids, teens, and adults. Books for fun and for growth & education. Her goal is to share the love of Jesus and read Good Books, making recommendations so you don't waste time on poorly written or theologically incorrect books. As a mom, she also shares tips on health and simplicity.
Audra Jennings is a book publicist so she features a variety of books on her blog. She also has a crafting business, so you will find her latest projects featured as well. Because she believes variety in blogging is a major plus, you'll also find videos of the kids in her Bible class singing and reality TV recaps.
Iola Goulton is a book reviewer, freelance editor, and writer. She holds a degree in marketing, has a background in human resource consulting, and now works in freelance editing. When she's not working, Iola is usually reading Christian fiction or writing her next book review.
Brittany Shields primarily writes reviews for and recommends books for a lot of genres but many of them are Christian Living or Theology books. She also periodically blogs about things God is teaching her, encouraging other believers to stand firm in truth, rest confidently in grace, and seek the Lord always in whatever the day's struggles are.
Christian Encouragement Blogs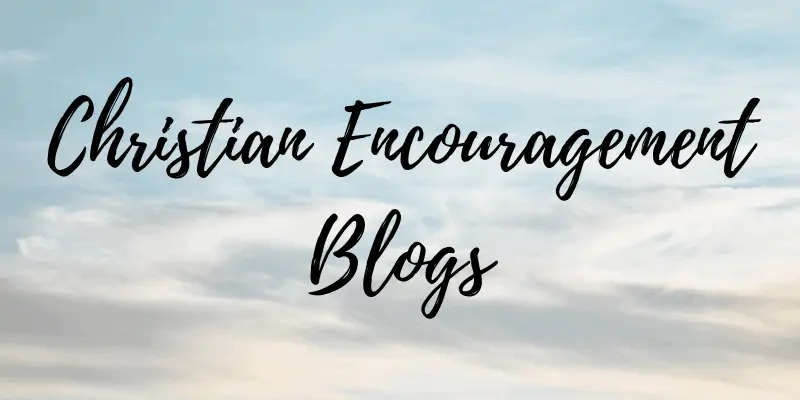 These Christian encouragement blogs are perfect for those looking for encouragement. I'm sure we could all use a little bit of that.
A Woman's Valor is a place to find encouragement as you walk through the storms of life. The blog shares Christy's story and personal insight into scripture as she turns to God's Word for guidance. It is also a place where you can find a list of resources you can turn to for help or share your own stories of hope.
Being Confident of This is for Christian Women who struggle with knowing their worth. They might wonder if they are good enough – as moms, wives, Christians, workers – you name it! Jen teaches women how to embrace grace so they can grow in confidence as daughters of the King!
Nicole Charmain blogs about things that are trending in today's world and provides scriptures to help encourage readers through God's word.
At Fun & Holy, Erin Elise Kiu writes about having a transforming relationship with Jesus while pursuing dating and romantic relationships in a way that honors God. If you are looking for encouragement as you trust God with your future husband and biblical answers to Christian dating questions, then Fun & Holy is for you.
God Speaks Today is sure dedicated to encouraging believers as they grow closer to God and hearing God speak through His Word and all life's circumstances.
Cammie writes a weekly devotion to encourage you in your walk with God. The devotions are meant to be short and inspirational. By subscribing to the email list, the devotion will be sent directly to your inbox every Thursday.
Ashley blogs about understanding identity through Christ. She touches on many topics including marriage, personal growth, and faith.
Hope No Matter What is a blog dedicated to fostering a community for women with chronic illness. Let's face this together! Expect tons of encouragement and practical help for your chronic illness journey.
In Due Time shares hope and encouragement for those who are in a difficult season or are currently waiting on a promise from God.
#Jesusismyhashtag offers encouragement, resources, training, and coaching in best practices for engaging youth. Our foundation is a positive youth development approach that intersects with faith. Whether a parent, youth pastor, teacher, coach, youth either, ministry volunteer…any caring adult…this is a place to learn and grow.
Life is a Vapor Blog was started in October of 2018 with the purpose of exhorting Christians to stand firm in their faith and live as if tomorrow were not promised. Our days are numbered and our hope is secure. Summer talks about how to boldly live out the Gospel in such a way that others might be drawn to Christ. She also addresses social issues that directly affect the church and how we interact with the secular world.
The blog's goal is to help readers see Bible stories and specific passages through a microscope of new light and to delve into nuances of meaning of which they may have been previously unaware. The blog's objective is to guide readers into an application of Scripture that speaks to them directly in the course of their daily lives. The blog's challenge is to urge readers to daily live before God's face.
Melanie survived a 15-year abusive marriage, only by the grace of God. Now she's passionate about healthy relationships and being aware of red flags. She writes to encourage others to love bravely and live wisely.
Mustard Seed Blog was created because a friend gave me a single mustard Seed & said 'That's all it takes Jill'. Unbeknown to my friend, the Lord had been reminding me of a prophetic word spoken over me over 20 years ago that I would be used in creative writing. I had forgotten all about that word, but God hadn't. I planted my friend's seed & began writing. 18 months later the seed has become a huge shrub & the Blog has over 3000 followers. Only God could do that! All it takes is a mustard seed size step of faith ……
Connected Carole writes encouragement for and information about people who are invisibly disabled. It can be a tough life, but God provides our strength. Navigating the Storms describes how we live our lives.
Wendy is a Christian lifestyle blogger. As a quadruple amputee, she shares stories about her life as she seeks to inspire others who have challenges in their life. You cannot help but be inspired by Wendy. As someone who has had so much to overcome herself, she writes like a best friend who cares and wants to lift you up.
Anthony Eshun is a devout Christian who shares inspirational messages, encouraging Bible verses, and life lessons that will beef up the faith of Christians around the world. His blog also focuses on the best ways to approach life in a godly way that will bring about genuine success and happiness.
Alice Mills, with decades of experience as a prayer minister, writes about God's healing love for those who have suffered trauma. She also tackles difficult Bible topics, helping people to grow in their personal relationships with the Lord.
Kimberlee Herman blogs about self-care and spiritual living to help readers get unstuck in life situations.
Sandra blogs about encouragement and faith with short devotionals and stories from her life and family that have made her think of many of the attributes of God. The Ark was a place of safety and known as a picture of salvation so hopefully, the thoughts in Sandra's Ark can reflect this. You will also find some book reviews and travel posts here as well because Sandra loves reading and traveling.
During His ministry on earth, Jesus often taught using parables – everyday stories to explain deeper truths. On her blog, S. J. Little shares short Christian Allegories from daily life observations that help instill timeless Biblical truths. As a preschool teacher, she also blogs about early childhood-related topics.
Christian End Times Prophecy Blogs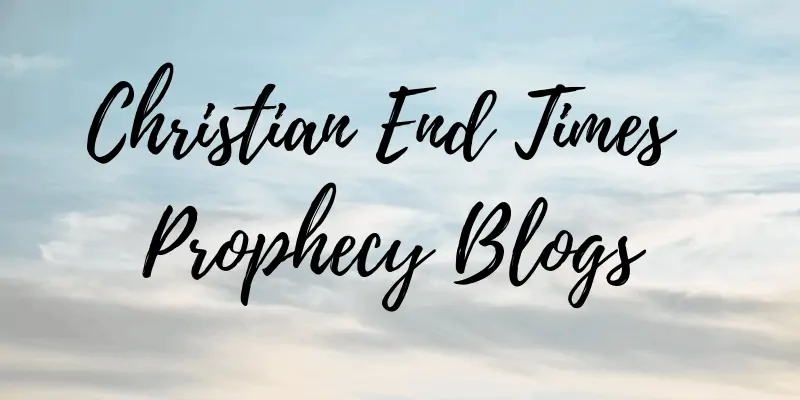 If you love prophecy, you'll want to check out these Christian prophecy blogs. They have great information on end-times prophecy.
My main purpose is to point skeptics to the truth of the Gospel using apologetics as well as informing both believers and non-believers of the times we're living in preceding the return of Jesus Christ. At Himitsu, you'll find everything from short blog posts on current events tying into bible prophecy to in-depth series spanning multiple books of the bible.
Revelation Stones is a prophetic blog, a sacred place – set apart for revelation alone. This Holy ground is dedicated to the LORD. I will simply place uncut stone, upon uncut stone. Christine is simply the scribe, God, the Author.
Christian Faith Blogs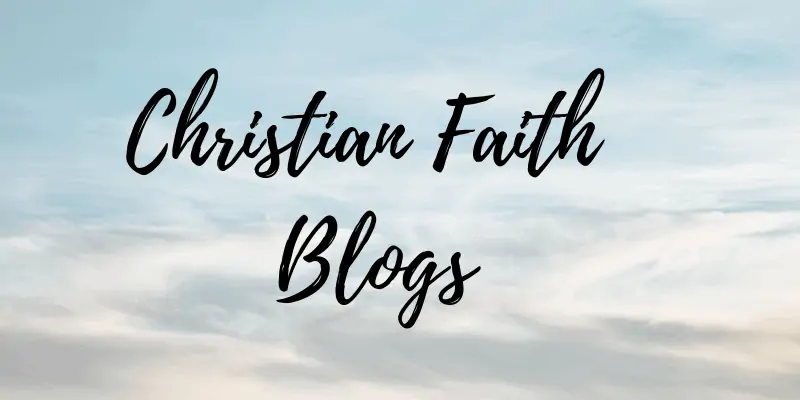 Faith is such an important part of our walk with Jesus. These blogs about the Christian faith will help you learn to walk by faith.
Abiding with Christ offers professing Christians a way to examine their faith walk against how the Bible describes an authentic walk with Jesus Christ. We cover a variety of biblical topics within the scope of a few ideas foundational to an authentic Christian faith. These are the areas of Salvation, Abiding, and Obedience.
Minister Arnitta Monk blog is great for renewing of the mind. The content is accessible by faith and hope. She amplifies the words that are written by the divine Holy Spirit.
Becoming His Tapestry provides brief studies of the Bible. It also provides an insight into the life of Brenda, as she goes on the journey of allowing her Master to weave the various threads of her life into His Masterpiece.
Emily blogs about Tackling real-life struggles with a faith that is anchored in Christ. Her blog provides hope for others who find themselves facing difficult situations. Beyond the Noise is a breath of fresh air as honesty and vulnerability are seasoned with peace and hope!
Bibilamour04 is a faith and lifestyle blog that teaches the pure grace of God. It aims to remind people that they are deeply valued by God and that all their sins are forgiven. It teaches that Christians are righteous because of Christ and not because of their actions. It's the blog that unfolds the gospel of grace. Bibilamour04 says Jesus has paid the ultimate for you to be free to do great as a light in the world.
Christine's blog captures God's love in the dailiness of life and His Grace showcased in brokenness. Authentic and transparent, each post has been lived out – challenging both scribe and partaker. Transformational. This blog is intended to transform your perspective. "The stuff of life, mixed with the goodness of God, poured through a broken pitcher."
Claire blogs about faith in everyday life with refreshing authenticity. She provides weekly devotionals as well as regular guest blogs. She writes on the issues close to her heart, and also reviews books she has found helpful.
Valerie Murray writes about trusting God and having courageous faith at ValerieMurray.com. She shares free resources about facing fear and anxiety on her blog. She also enjoys reviewing Christian books and sharing/reviewing her favorite Amazon finds on her Amazon Storefront.
Drawing on the Word is the author's website for Robert Sang's graphic novel of Luke's Gospel. Robert blogs about creativity, faith, reading the Bible, and how you can tie all of these together.
Existing For More is a blog focused on sharing experiences and lessons learned in hopes of glorifying God in the process. Its purpose is to share experiences and hope with women who might be going through similar things, to remind them they are not one. This is done through authentic sharing and honest self-reflection. An added piece is Whole30 and how that can play a huge role in personal growth as well.
Faith and Felt Obsession is a wealthy resource for quiet bookmakers, especially those with a Bible focus, though they are often adaptable for non-spiritual use. There are tutorials, free template downloads, devotionals, interviews, and more.
Leanna Hollis blogs about living a first-century-disciple life in a 21st-century world.
Sarah Lango believes in the power of authentically living out faith even amidst the hard, messy places of life. She often writes about her journey through marriage, motherhood, and being a special needs parent- the good, bad, and ordinary of it all. Her prayer is that through her vulnerability she can help others know they are not alone and point them to hope through Jesus Christ.
Growing in Grace is a blog that helps to interpret Bible studies. With blog posts, people are exposed to different revelations of some Bible stories they have read before. It also encourages people to connect what they read in the Bible to their own lives.
Heather Gillis' blog helps point people to Jesus, provides encouragement, and uses a personal and biblical application to shine the light on life's struggles. If you struggle with the stumbling blocks in life, Heather's blog gives insightful faith-based content that helps give readers the courage to embrace the process of life's biggest messes through faith, prayer, and grit. You can expect transparent, authentic content you can relate to and apply to your life.
Jennifer writes about having a kingdom mindset in all we do as Christian women, as wives, mothers, and friends. Having God's eternal perspective helps us face the challenges of daily life whether it's one more load of laundry or the country's political climate. A change of perspective makes all the difference.
Holes to Whole shares the love story of God's redemption and transformation in my life. Shannon shares vulnerably and authentically about her journey toward wholeness with God. She shares about faith, health, parenting, and marriage.
In Joy, Monica is a blog about faith and mental health, written by a mental health counselor-in-training. Through writing about her personal experiences and the greater messages that can apply to each of us, Monica emphasizes the power of gaining insight and using that to drive healthy and holy change in our lives. She writes about embracing the journey of finding beauty in the mundane and meaning in suffering.
Intentional in Life's goal is to equip, empower, inspire, and encourage you by connecting you with tools, resources, and information that will help you achieve true victory in your Faith, Family, and Homeschool life.
JoDitt loves art, design, tech, sign language worship, and The Word of God. She uses those passions to cultivate DELIGHT in The Word of God and to help Marthas (servant-hearted women) connect with Jesus like Mary. JoDitt is the artist and author of "Delight in The Word of God" devotional coloring books and host of Delight in The Word Facebook group. Her mission is to cultivate DELIGHT in God's Word through color & creativity.
Kristen is a recovering overcommitted, type-A fundamentalist. She has learned the importance of slowing down, focusing on God before the church and traditions, and curating balance in all aspects of her life. Through her life stories, Bible teaching, and real-life application, she consistently reminds her reader of the grace we have for today and the hope we have to hold for tomorrow.
Lauren Sparks is a wife and mom to two daughters – one with special needs – and one bonus son. She lives, worships Jesus, and teaches yoga in the Dallas, Texas area. Lauren loves to encourage other women in their faith walks as she shares her adventures, victories, and flub-ups from her laptop at laurensparks.net.
Levaire evangelizes the Gospel of Jesus Christ by providing great, Bible-based content to a lost world. We also assist Christian pastors, churches, and faith-based organizations with their outreach efforts.
My blog is Little Mama of Faith: Help, Hope and Humor…from a Littler Person's Perspective. My goal is to educate others about dwarfism and to provide information and support to little people and their families. I'll also share stories about my family and my relationship with Jesus.
The devotionals, prayers, and poems I have written on this blog are the result of ongoing daily Bible reading, prayer, singing to the Lord, and inviting the infusion of the Holy Spirit into every syllable, space, and utterance. I pray that these words will help you to see, know, and love Jesus more. I am convinced He can provide you with the comfort, faith, hope, and strength that He gave to me, even if you are facing the darkest of times. Join me in a feast of eternal proportions! Follow me here and together we will taste and see that the Lord is good! Psalm 34:8
Miraculous Lovely will encourage you as you walk by faith and inspire you as you live your God-given dreams!
More Than Rubies is a faith & lifestyle blog that serves to equip women with bible study resources and inspires them to live out their God-given story. Our heart is to encourage you to find your identity in Christ through studying His Word and hearing real-life stories of joy, struggle, and transformation.
"My Medical Musings" was created to reach others living with complex diseases, and it slowly evolved into an additional global support group, providing an online community for anyone living with chronic and complex diseases. Her blog is full of encouragement for others facing a sudden change in life's direction, to not give up on finding a new purpose. With faith as her anchor, Sam's hope is her story will provide hope for others living with chronic illness and help them discover their illness is only a part of their life, not all of their life.
Debra blogs at My Weakness His Strength, she shares God's grace and faithfulness. Sharing her life experiences and the things God is showing and teaching her. She believes our testimonies are powerful and shares hers as she reflects on and lives them. She also has a new series for new Christians or those who would like to get back to basics.
Lyndsie blogs about finding time for Bible study and prayer in the middle of busy motherhood. At Not Just a SAHM, you'll learn how to go from being overwhelmed to thriving in your faith and home. Get encouraged with resources for Scripture writing, prayer, and advice for Christian living.
One Day to the Next is a blog written to encourage believers to walk in faith. Jamie writes to give hope in a world that so desperately needs it and to encourage believers to fight the good fight of faith. She encourages readers to journey through the Word with her as she shares revelation and testimony of God's faithfulness.
Oneinspiredmum is all about inspiring, supporting, and encouraging you to build up faith and purpose in your heart as a mother. You will find real-life motherhood stories and God-inspired articles that focus on motherhood, faith, hope, and spirituality.
Penny Zeller shares a variety of topics on her blog including faith and encouragement, writing updates, how-tos from a Biblical perspective, movie reviews, and humor posts. Her passion is to impact lives for Christ through her books and blog.
Remodeling Our Lives is an encouragement blog to help you walk through life connected to God. Whether it is a season of grief or joy, inviting God to remodel our lives helps our intimacy with Him to grow. Join me as I share how dwelling in faith and following God's will leads us to the best version of ourselves.
Encouraging Others To Walk In Faith And Not By Sight. Trusting God in all things regardless of how it may look. There is always someone who has it much worse.
Sharon Wilharm is a Bible study author, podcast and syndicated radio host, and award-winning filmmaker. Each morning she delivers bite-sized devotional stories about women in the Bible. She also posts occasional reviews of Bibles, books, music, and movies.
Christi blogs about how her faith grew through the loss of her firstborn son, fighting fear, and overcoming the hurts of this world. Christi's blog is about her own faith journey but it is also about helping others break free and overcome the grief, heartache, and fear that stops them from living an abundant life.
Soletusknow is a blog created to encourage women to keep "pressing on to know the Lord." (Hosea 6:3) It is a collection of thoughts, photos, quotes, stories shared, and sometimes rants that are meant to help encourage the reader to laugh a little, be encouraged, and thank God for His daily grace in our lives.
Stephen is a Bible teacher. He blogs about practical Christian living for those who are serious about life sacrifice for God. He also writes Bible study guides for small group Bible studies. Two of them are available on Amazon and he is writing more.
Boma Somiari believes that life is a gift and we have a duty to be responsible with this gift. She hopes to encourage her readers to continue to carry out this duty.
In 2023, Franco is releasing his first book "Encountering Grace." In anticipation of this release, join him as he writes about Jesus and grace to challenge perception, seek reception, and inspire a reaction. Grace is too beautiful to not be encountered. Join Franco on this journey of Encountering Grace!
At The Grace To Grow, Cecily blogs about faith, health, wellness, and personal growth. Cecily stresses the importance of these things while reminding her readers that God has given us the grace to grow in these areas. Perfection is not expected all at once. Cecily also brings to light that God gave us the power of free will— our choices are ours to make. The Grace To Grow is committed to helping women understand the responsibility of stewarding our free will wisely while resting in the arms of our Father.
The Holy Mess is s website that teaches busy women how to balance faith, family, and fitness. With helpful information about Bible study, devotions, and Bible journaling you will grow in faith. Sara, who runs The Holy Mess is maintaining a 100-pound weight loss so you'll find helpful information about Christian Weight Loss and delicious recipes. Come join us today.
Shaneen blogs about faith, life, and all things geeky at The Hoot & Howl. She helps you dig into Biblical truths through her devotionals, personal testimonies, examples from movies, and more. The Hoot & Howl aims to help you grow in your faith by connecting Biblical concepts to your interests.
If you've never had anyone welcome you into the faith, and take the time to show you the important things, then you're in the right place. The encouragement on this site, and The Lanyap Life Books will be a springboard to you, of personal growth and newfound freedom. God's love for us is MORE than we think, MORE than enough, and extravagantly MORE than not. Tami knows this well, and shares the Lanyap she's found in rising above a disabling invisible illness, and sudden widowhood to participate in a joyous life with the Lord.
True Light Generation is a faith-based blog with a focus on discerning the true character of God and using Critical Thinking In Bible Study.
Melanie writes about her life experiences as a Christian homeschool mom of 9. She speaks about relying on God, prayer, and hope in all things. Melanie is also a While We're Waiting for support group leader for parents who have lost a child, having had her 11 yo son Judah die of a brain tumor after a 2-year battle.
Christian Finance Blogs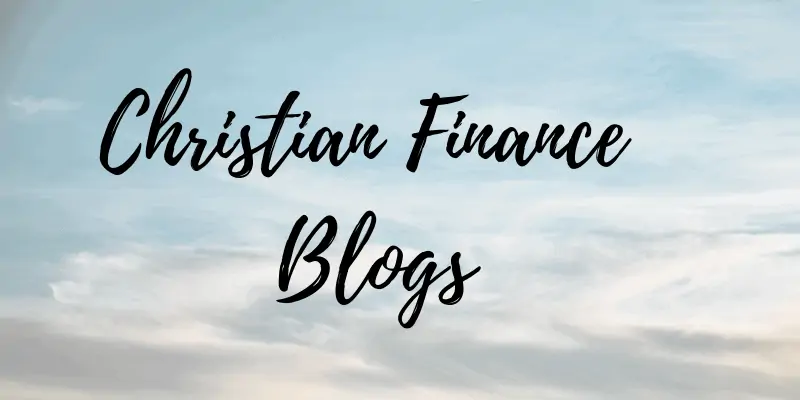 Are you looking to get your finances in order? If so, here are some great Christian personal finance blogs that can help you create a budget, learn how to save money, and much more!
Money Wise Steward is a personal finance blog that loves helping others manage their money. Apryl is a stay-at-home mom that is living on one income. She has learned ways to save money in the least time possible. She loves sharing everything related to faith and finance.
PF Geeks is a personal finance blog dedicated to helping people save money, make money, and take control of their finances. The founder of the blog, Richmond Howard, is passionate about helping recent college grads create a plan for their financial future and free up more income so that they can give generously. Richmond is a pastor and writes regularly on the intersection of faith and finance.
Christian Food Blogs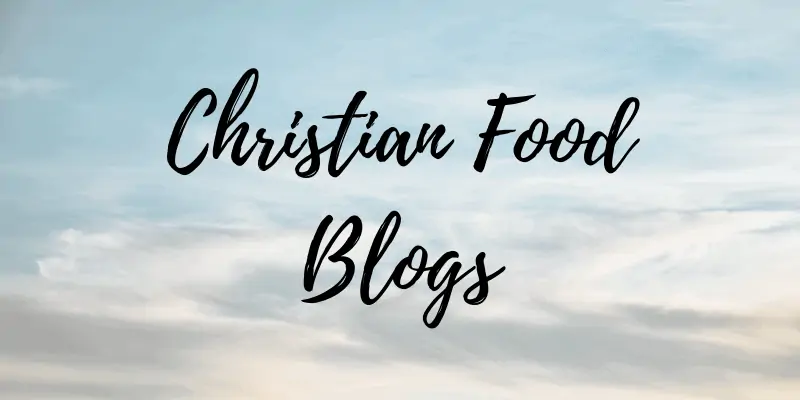 These Christian food bloggers share recipes and everything about food. This is super helpful to me since I create weekly meal plans every week.
Gift of Hospitality features a large selection of vintage recipes, along with ideas for hospitality and entertaining.
Where food meets life and all that relates.
Christian Homeschooling Blogs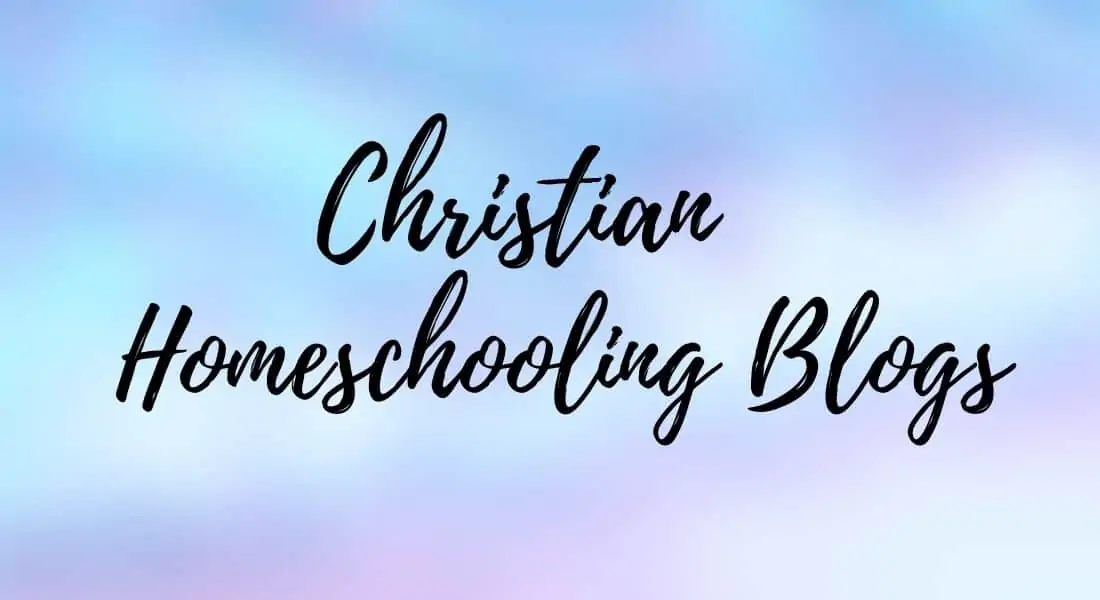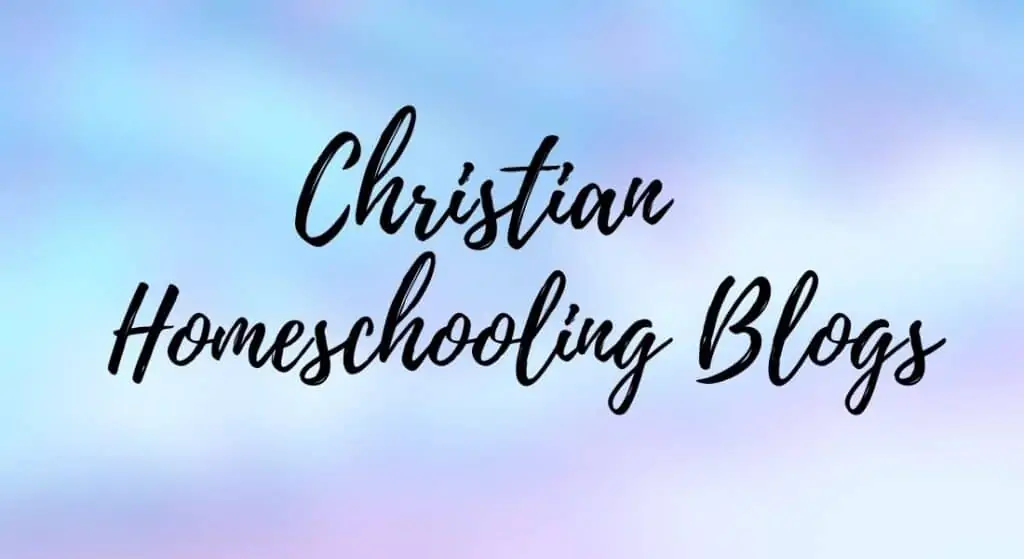 Christian homeschooling is a blessing. These Christian homeschooling blogs can help you learn to homeschool or help you along your homeschooling journey.
Encouragement for the Imperfect Mom! Like Minded Musings provides practical tips, tools, and Biblical resources to encourage and equip you in navigating an Imperfect Faith, Family, and Homeschool. You don't have to do this alone!
Amber Stephens has been homeschooling for 19 years, has 6 kids, and has been married to her military husband for 23 years. She doesn't like the Pinterest-perfect, Instagram-curated messages out there surrounding homeschooling and motherhood. Instead, she wants to encourage and help homeschoolers live their imperfect dreams. Amber blogs at Live, Life, Homeschool where she teaches women how to balance their lives so they can reach those dreams, no matter what they are. As a homesteader, she also writes about living off of the land and teaches homeschoolers how to achieve their homesteading goals. Amber also enjoys running, cooking, writing, coffee, and anything introverted. She lives on a farm in Nebraska with her husband, two children still at home, and many animals.
Christian Healthy Living Blogs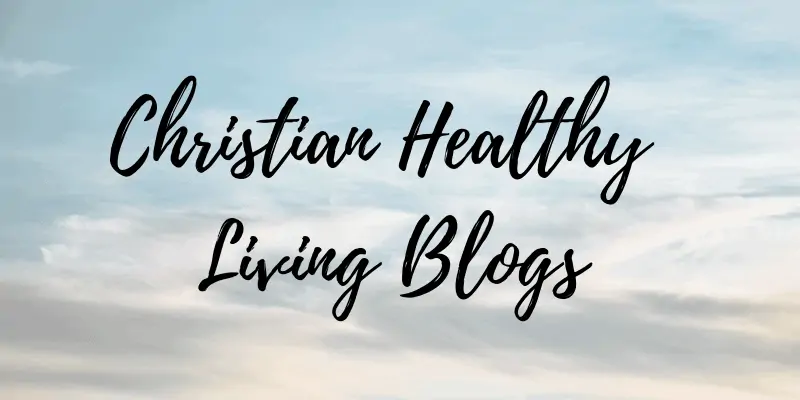 Healthy living is so important. These healthy living Christian blogs will help you learn how to be healthy both physically and spiritually.
Anita Ojeda blogs about balanced, healthy self-care–because self-care is not the same as self-indulgence. Learn to nurture yourself, not just pamper yourself. Join her each Sunday afternoon for Self-Care Sundays (and a weekly link-up).
Denise inspires and encourages others to cultivate and maintain a lifestyle of healthy living.
Grace Filled Plate is the place where Christians ditch the diet mindset and find food freedom through their faith! If you're tired of jumping from one diet to the next, only to feel worse after each attempt, Grace Filled Plate will teach you how to make healthy changes with the LORD, for HIS glory! Don't miss our FREE Faith [is greater than] Food Jumpstart.
Healthy As You Can seek to share knowledge and offer support to those who want to be healthy in all aspects of life. Health is not just about fitness but also about taking care of ourselves mentally/emotionally, financially, and spiritually. Healthy As You Can recognizes this and wants to help others take a more holistic approach to health.
Living Our Lives Well blogs in the areas of health and wellness, focusing on chronic illness, as well as faith, family, home, and garden, sharing encouragement and inspiration as we endeavor to live our lives well for the Lord.
Jennifer writes about all things related to healthy relationships – including a healthy relationship with yourself, God, your spouse, and your kids. She has a background in emotional abuse and is passionate about helping people get emotionally healthy.
Christian Lifestyle Blogs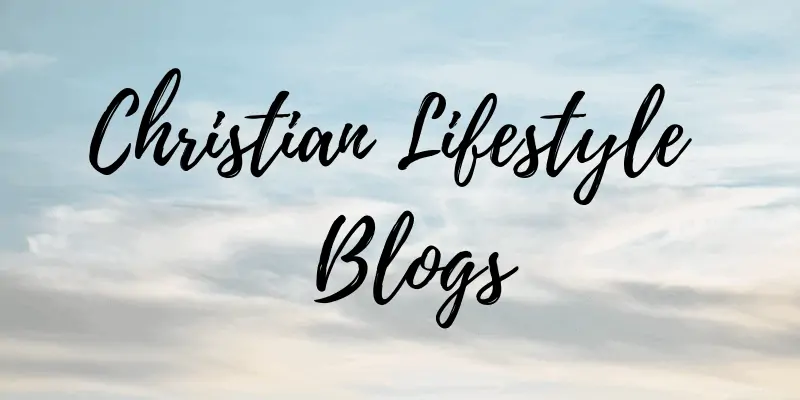 Christian lifestyle bloggers cover many topics related to life in general. Make sure to read the description of each Christian blog to see the exact topics they cover.
A Day in the life is a blog about the ins & outs of the life of an average Catholic family. Jordan & Katie write about their life, religion, books, etc. They would love to interact with their readers as well!
A Divine Encounter is a website devoted to exploring where faith in God meets the nitty-gritty of real life. It's designed to nurture a community of Christians who want to build a living, breathing relationship with God that infuses divine purpose into all aspects of life. Regular topics include prayer, Bible study, holiness, relationships, wisdom, faith, and times of trial.
A glimpse of our life is just that– a glimpse into our family– what we believe, homeschooling, books we read, places we visit, recipes, sewing projects and crafts we enjoy, and more.
A good blog seeks to stimulate discussion of various secular issues in regard to their value of being "good" or what makes them worthy of much personal consideration. Comments that don't deal with the cited issues are treated as spam.
A Live-Leigh Journey is a weekly Christian living blog that examines topics & challenges Christians face today & applies biblical principles to navigate them.
Carol Round blogs about everyday life from a Christian perspective. Her writing has been compared to Ruth Bell Graham. Readers often comment on the inspiration her posts provide. Before she writes her weekly post, Carol asks the Holy Spirit to give her the words she needs to reach the readers He wants her to reach.
Above Rubies or Pearls is a Christian Lifestyle blog for women. Robyn writes about all things related to becoming a Proverbs 31 Woman.
Brad Pauquette is an experienced publishing professional helping Christian authors write amazing books and change the world. His client list includes many New York Times bestselling and award-winning authors.
ButterflyLiving offers tools to help Christians thrive in their new identity in Christ similar to when a butterfly breaks free from its cocoon. Join us for stories, practical wisdom, and Biblical resources to learn to walk in freedom and embrace a better altogether life in Christ.
Caravan Sonnet is a lifestyle, creative, and travel (with a history focus) blog. Established in 2013, Caravan Sonnet has a growing community and readership rooted in authenticity. Rebecca's love for travel and authenticity grew as she has spent the last 7 years fighting Advanced Late Stage Lyme Disease & Cancer among other health issues. Fighting for her life gave her a unique perspective on the beauty that is found in everyday moments and this is reflected in each of her posts.
Jessica is a Christian lifestyle blogger focusing on homeschooling/books, gluten-free baking, and devotional Christian faith articles. Our goal is to encourage you in your daily walk with Christ in practical and relatable steps.
Faithful Servants Home is about a journey the Lord has taken this family on, the real-life tests that come along the way, and the way they handle it through God's will. There are homeschool tips, devotions, home decor & repair ideas, meal planning, and more!
Shirley Alarie's inspirational blog is focused on bringing us all one step closer to God by finding Him in everyday and miraculous ways. Her topics are pertinent, engaging, and thought-provoking. Shirley Alarie is an author of true inspirational books for adults and children, including 'Hope in the Hood' and 'A Healing Haven'.
Flawed & Faithful is a faith-based lifestyle blog created to know Him and make Him known. It is meant to encourage young ladies to draw closer to Christ. Join our Eyes on Him Book Club to have great book discussions with friends!
Gracefilled Homemaker exists to help women cultivate a biblical home by teaching the importance of their role as homemakers and gatekeepers of their homes.
Highway2Him provides a weekday scripture-based prayer devotional to help believers start or deepen their relationship with God.
InspiritEncourage aims to help Christians grow spiritually and take on the character of Christ by equipping them with biblical truth to live the abundant life Jesus offers. Weekly articles on Bible study or spiritual growth challenge readers to choose solid food. Sarah Howley of InspiritEncourage regularly speaks to audiences on topics of faith and has published two Bible studies, including Alive Again: Find Healing in Forgiveness.
Robin and her husband Jay share their experience in ministry, marriage, and parenting at their blog, In The Gray Area. Their life journey has taken turns they didn't expect but they share the ups and downs they've experienced along the way. They'll also share insight into scripture, tips for marriage, and advice on parenting.
Inspiring changes is a blog with amazing and inspiring content on Christian living & lifestyle, bible studies, Christian fiction & stories, salvation & faith, life-changing experiences, godly relationship tips, singles counseling, and lots more. Paul and Christiana Okafor's goal is to help you through your Christian journey as God gives them grace and inspiration. The couple also posts weekly scriptures on their blog to aid readers to familiarize themselves with God's words and understand God better.
We are building a worldwide online community of encouragers encouraging others in the faith of Jesus Christ. Join the movement! Our mission is to equip YOU to be an Encourager! Our vision is to give followers the opportunity to encourage others in the faith, daily, and be the light in their little corner of the world.
Jennifer Hayes Yates is a Christian writer and speaker who blogs about spending time with God. Worship, Bible study, and missions are the focus of her posts. Jennifer has three published books, including her bestseller, Seek Him First: How to Hear from God, Walk in His Will, and Change Your World.
Applying Biblical truth to social, cultural, political, and theological issues in our world.
Writing, Ghostwriting, Christian Living
Lessons from the Sidelines is a blog from 20-year veteran Coach's wife Beth Walker. She writes about experiences coaching and how it's impacted their children and their marriage.
Amy blogs abound living fully with family in the areas of service, adventure, learning, and faith. Her heart is especially excited to encourage families who want to serve others together with their kids. Amy is in the middle of a year-long experience of weekly serving different needs around with her young kids.
Do you love studying God's Word, but sometimes find it difficult? If so you're not alone. On this website you'll find out what the Bible has to say about certain topics, tips and tricks for Bible study and so much more. Fall in love with your Bible study all over again.
Miranda is blessed to be able to share with her readers inspirational lessons, biblical truths, and words of encouragement for difficult times. Along with the biblical truths, this blogger (who has Rheumatoid Arthritis, Cerebral Palau, asthma, and Generalized Anxiety Disorder) also shares tips and tricks to help individuals who live with a chronic illness.
Our Kingdom Culture is a blog that is Christ-centered. There, you can find marriage advice, parenting tips, and tips on finances and family travel. Personal growth is one of the favorite categories where you will find advice on growing and maturing as a Christian.
Rethink is a site that challenges commonly accepted perceptions about Jesus, the Bible, and the church. Cultural preferences and traditions have gotten in the way of what God intended. It's time to rethink some of our beliefs and practices so that we can get back to what God intended.
Rock Solid Faith is a place where we share biblical truths and help young adults find joy and adventure in the word of God.
Seeking God with Elaine strives to provide a daily devotion to strengthen our relationships with God. There can be many distractions on our journey. We need to make sure we are listening to what God is telling us. Devotions center on trials, sin, dependence, faith, ministry, praise/worship, and obedience to name a few. Join me to draw closer to Him.
Share the story is a blog to help you understand, explore, and share the Story of God.
Loretta Gjeltema blogs to encourage women to thrive as they engage with God's word. Her site is also the home of the verse-a-week memory challenge.
Christine writes about life as a mid-20s Christian. She explores productivity, mental health, and creativity from a faith-centered perspective to encourage others to live their best life – the one to which God has called them!
We are a family in recovery. All families have hurts, habits, and hang-ups. Many families go through a crisis and bust apart. Some families seek help, turning the stinking sinking shipwreck of a family unit back over to God for healing and direction. We are one of those families. Our mission is to stand by other families as they turn their hurts into healings.
Anne created The Stones Call because she wanted to create a space where her reflections would spark the thought and heart transformation necessary for change and action. These blog reflections cover a wide range of topics including leadership, theology, relationships, and social issues, but they will always revolve around the focus on how each of us, uniquely created and gifted, can best exemplify God's love in the world around us.
The Titus II Living blog seeks to help Christian men and women live a purposed life in Christ by applying God's word to their everyday life. Based upon Titus chapter 2, The Titus II Living is a lifestyle blog that writes about several topics: finance, family, personal & spiritual development and growth, and more. The growing resource page contains links to helpful resources to help you in your Christian walk. Stay praying, stay believing, and stay Titus II Living!
Verily Verity is a fairly new blog, with most of the featured content relating to lessons the author has learned through their university experience. While the blog doesn't yet have a firmly established niche, the author plans to write more about the interaction of wellness, faith, and organization/study tips in the university context. She often embellishes her posts with a quirky sense of humor but displays a genuine desire to share helpful life experiences, lessons, and content that will help readers to grow academically and spiritually, in addition to promoting mental health awareness and well-being.
Marshalee Patterson's blog is about her spiritual growth journey as a Christian fiction author. She shares everything that she learns and experiences with readers to encourage them to stand strong in their own journey. She often uses her books to help bring many of those experiences to life through her characters.
Vickie is a pastor's wife, mom, nana, and friend. She loves the Bible and her blog is a way for her to encourage others to be saturated with God's Word like "a well-watered garden".
Sue Donaldson blogs regularly about God's welcoming heart and his hospitality to the world. She encourages ordinary hospitality for an extraordinary God. When we open our homes for heaven's sake, we are more like Jesus and it's something that can be learned.
Christian Marriage Blogs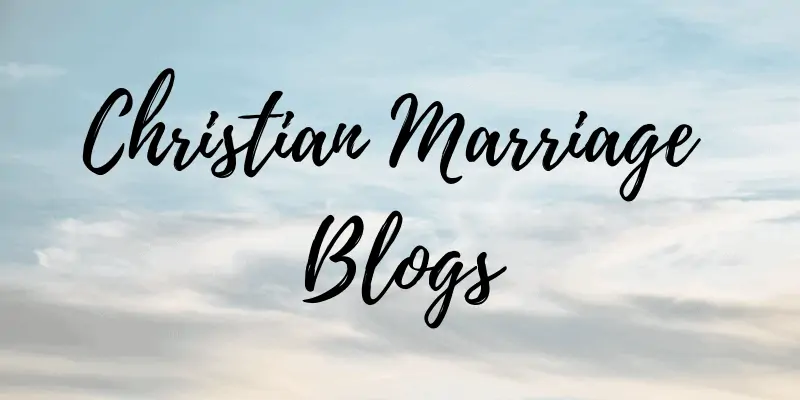 Christian marriage is so important. Our marriages are under attack daily and we need to be able to recognize the battle we are in. These are the best Christian marriage blogs to help you with your marriage.
An Everlasting Love is a Catholic-inspired blog focusing on marriage, faith, and family. You can follow Amy's journey as a new Catholic convert, as well as read thoughtful and practical relationship advice for married couples.
Amy is a small-town country girl with a big heart for marriage. She writes posts to inspire others and make them smile; to share hope, grace, and truth; to share her own mistakes and sins; to share her heart, and to share Jesus and His amazing love with others around the world.
Keepers At Home is a blog that encourages wives who are ready to give up on their husbands and have lost hope for their marriage. Marilyn's own marriage struggled for nearly a decade, and she shares her experiences. Through God's amazing handiwork, her marriage was transformed, and yours can be too.
Keeping The Tie That Binds is a Christian marriage and family blog. It is dedicated to encouraging and strengthening marriages and families. Weekly posts speak about issues that marriages or families may face, or it may include posts focused on ways to strengthen your marriage and your family. All posts are written to glorify God and point everyone to Jesus Christ!
Little words blogs about how Christian couples can grow wildly in love by embracing their masculine & feminine differences as different reflections of God's character. Tim & Camilla Christian (married since 2006) are Relationship Coaches and write this blog together, sharing the amazing, the good, the bad and the ugly of their own relationship. If you've struggled with resentment, betrayal or just plain mediocrity in your marriage and you want to overcome it, this one is for you!
Christi blogs about Christian marriage. The focus is on overcoming hurt and aims to help couples build stronger relationships. She tackles tough topics like communication, intimacy, trust, and forgiveness, but it does not stop there. She is just getting started and has so much great content planned and on the way.
The Girl Who Does Everything Blog is a Christian lifestyle blog that talks about a little bit of everything and a whole lot of Jesus. Alayna is a pastor's wife and teacher who blogs about her faith, newlywed life and marriage, ministry life, and healthy and frugal living. The Girl Who Does Everything blog is a place to empower Christian women to do everything they were made to do!
Susan supports and equips Christian women to grow in their faith, strengthen their marriages, and better manage their homes. She loves to share creative worship tools, as well.
Christian Blogs for Men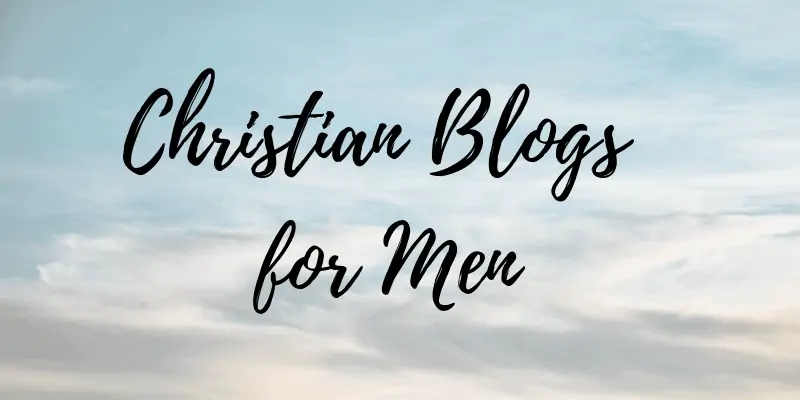 Christian blogs for men are hard to find. This is a great Christian blog to keep men encouraged on their journey.
The aim of Joshua's Outpost is to encourage Christian men to be warriors in their faith. We are about learning to be obedient, faithful, and dependent on God and to live according to His Word, to build a generation of strong and courageous Christian men.
Christian Parenting Blogs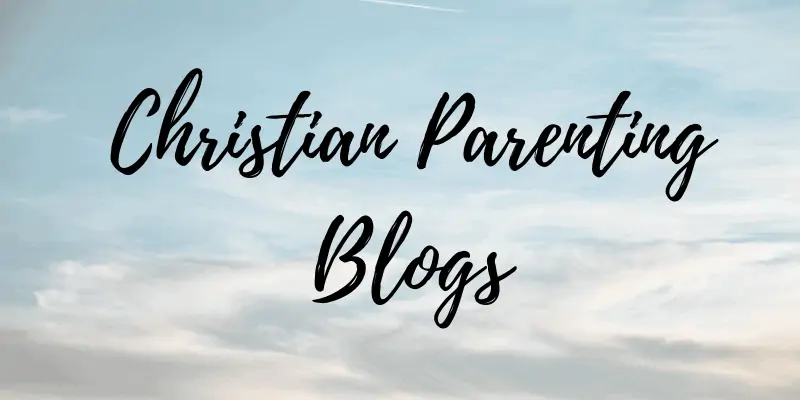 If you are a parent, then you will find these top Christian parenting blogs to be very helpful. I struggle with parenting personally and these blogs keep me encouraged.
A Bountiful Love provides a safe and supportive community to parents. Cristina writes about her walk in faith, finding grace in motherhood, frugal and healthy recipes as well as educational resources for kids.
Currently, 75%+ of kids leave the church when they graduate from high school. It's time for us to do something to stop this trend! Bringing Jesus Home is all about helping Christian parents incorporate Jesus into their's and their kids' everyday life. It is a guide to activities, discussions, and anything parents could need in order to help their kids develop a relationship to Christ as they grow up, so when they are old enough to make their own decisions, they want to keep that relationship going.
Disciple Mama is a blog dedicated to helping Christian parents raise children who have a personal relationship with Jesus. Disciple Mama focuses on ideas for growing your young children spiritually and building a family identity in Christ. You can find practical ideas for family worship, devotional thoughts for Christian mamas, and tips for screen-free parenting on the Disciple Mama site!
Fishbowl Family blogs about living like Christ even when it's hard – which is most of the time. Parenting, marriage, and ministry are all hard. And as Christians, it often feels like our lives are on display in this social media age. It feels like we're living in a fishbowl. Fishbowl Family exists to help families thrive under the microscope and embrace the life God has called us to with all of its difficulties and joys.
Stacey A. Shannon is a follower of Jesus, a wife, a mom of two kiddos, and a freelance journalist. She shares a little bit of all of that on Families with Grace along with some practical and spiritual tips. Grace plays a huge role in family life. We can be so quick to extend grace and kindness to other people – sometimes complete strangers – and forget to do so inside our homes with the very people we love the most. Families with Grace is designed to help families create homes filled with grace, love, and faith.
Gentle Christian Parenting is a place for moms and all caregivers of children to find connection, biblical wisdom, and encouragement for raising up children in a God-honoring, Christ-centered way. If you are passionate about your faith and family, you'll find a lot of encouragement and enrichment from scripture here. Here we focus on Jesus, his character, his words, and his example as a model for parenting in a God-honoring, Spirit-filled way.
Audrey loves encouraging moms in their faith and helping them create homes where hearts can grow for Jesus. On her blog, Grace for My Home, you will find topics on motherhood, faith, home, and more. (Please feel free to reword any way you need to 😉
Julie blogs about family life and parenting with ideas and inspiration to help you cherish moments and build strong families in a God-centered home. She also covers homeschooling ideas and kids' activities.
Musings of a Christian Housewife
Devonne Ramer is a full-time mother, and as she states she is driven by love, prayer, and coffee. She blogs about anything from child-rearing her two ADHD boys, to her battle with anorexia, anxiety, and depression. Her goal is to share Christ's love and remind us of His grace and forgiveness through lifestyle mistakes and messy times.
Amanda Preston provides readers with a glimpse inside the world of adoption, foster care, and special needs while providing support to those currently parenting or considering it. She brings in humor from her own crazy life and enjoys throwing in all things farmhouse decor! Be sure to check it out if you've ever wanted to learn more!
Kaeleigh blogs about being a Christian wife and mother. Anything that has to do with faith, family, or homemaking can be found on her blog.
The Moving Mama is a place for moms to encourage moms to discipline their children in a godly and loving way using Gentle Parenting strategies. You will learn how to use techniques that teach your child how to have a heartfelt willingness to do what's good, rather than being motivated by the threat of punishments or promise of rewards.
Christian Sex Blogs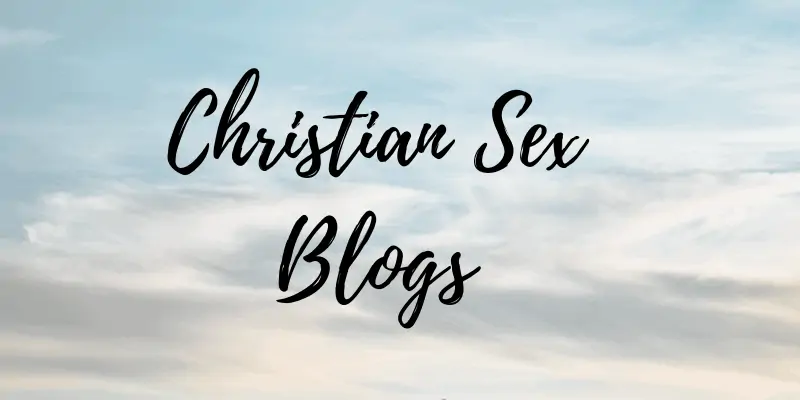 You may not have noticed but there are Christian sex blogs on the web. Yes, Christians struggle with sex and intimacy. These sex blogs have some great information.
While sex is a significant part of marriage, it's not always easy to navigate or nurture. Hot, Holy & Humorous provides information, encouragement, and resources to help you experience the best sexual intimacy you can have—sex in marriage as God designed it to be.
Bonny Logsdon Burns writes for the Christian wife with a low sex drive. She blends scripture, health science, and stories of her life to encourage and empower the low-sex drive wife and her marriage with a few laughs along the way. You write what you know and Bonny knows about low sex drive. The hope is low sex drive is not a permanent condition.
Christian Blogs For Singles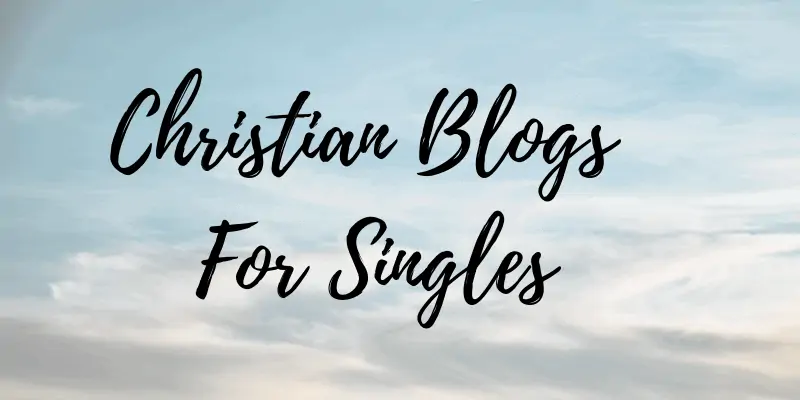 If you're single, then these singles Christian blogs are perfect for you. They cover a variety of topics for the single Christian life.
Glenda blogs for mostly "older" (40+) Christian singles. She covers cultural phenomena, doctrine basics, lifestyle issues, personal devotion, singleness, healing, relationship problems, marriage prep, and more.
Yvonne Chase blogs about Living Single, Dating, and Marriage. Her number one mission is to destroy the divorce rate by teaching singles how to date and choose a mate.
Christian Struggle Blogs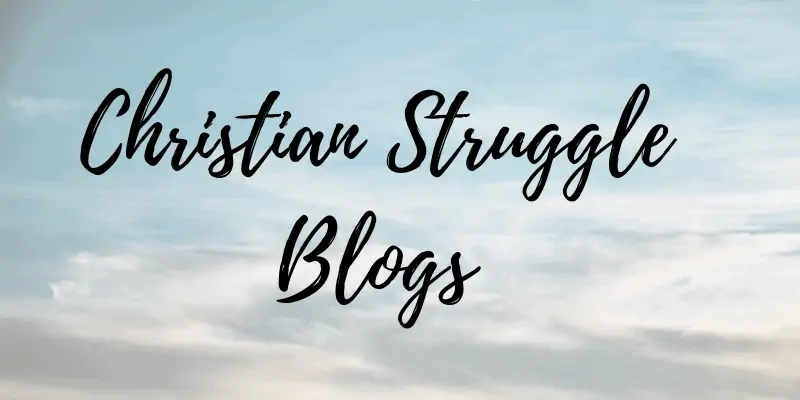 We all have struggles but these Christian struggle blogs deal with a variety of struggles. They are written to encourage other Christians during times of struggle.
My blog is a combination of my Christian faith and my training as a mental health therapist. Most of my writing calls people toward their authentic design, speaks grace toward how hard life can be, and provides some practical tips for living out faith and loving people. It is also fun some of the time!
The mission at Candidly Christian is to be open and honest about our faith and our struggles while we encourage other women in their walk with God. Our hope is that we can come together to love one another as Jesus loves us. Candid Christianity is all about real women, with real faith, sharing real life.
Finding hope in hard times for Christian women.
Christian Blogs for Women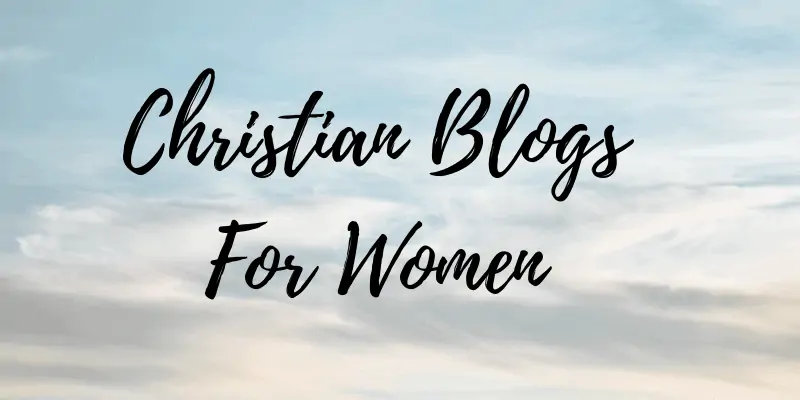 There are a lot of Christian women's blogs out there. It's such a blessing that these women are willing to share their experiences to help other women thrive. These Christian blogs for women specialize in different areas. Make sure to read each description.
Oluseye is a general practitioner with a special interest in women's health. She writes on issues relating to faith and health of women of all ages, helping to make the connection between the facts of the numerous health challenges faced by women to the truths of God's word
Launched in 2013 as the army for the fierce fashionista, the cutting-edge creative, and the bold believer, Adorned in Armor serves as a source of killer inspiration and encouragement toward their audacious dreams. The award-nominated blog was inspired by Ephesians 6's message to put on the full armor of God; Tarah-Lynn utilizes fashion and faith to prepare women to dress victoriously for life.
My blog explores the transformative power of God's word in our lives. It is primarily geared toward women. It's an authentic look at our Christian walks and the struggles we all face. My two favorite titles are "Manna Time" and "How Not to Punch Your Husband in the Throat".
Beauty of Selah helps Christian wives and mommies find time to cultivate a strong relationship with Christ. Creator of the Selah Method she understands that not everyone has time to have quiet time with Christ daily, so she teaches how to use life cues to seek Christ all throughout the day.
Being Woman is a Christian lifestyle blog that provides timely tips and practical ways for young Christian women, especially single women, to grow their relationship with God and live boldly in the freedom they have in Christ. The blog seeks to inspire more women to shine the light of God's goodness on earth.
Yaneke is a Jamaican blogger who encourages and teaches young Christian women. She tackles questions that young Christian women need answers for, always using a fun and conversational tone. She also shares Bible quizzes and Christian movie reviews.
Boldly Rise is a blog for Christian women seeking to spread their faith in all aspects of life. Using Proverbs 31 as a foundation, Boldly Rise encourages and advises Christian women needing guidance, help, and ideas in areas around the home (from relationships to decor), in military life (whether a military wife or girlfriend), and in the outside world.
AnnMarie blogs each Monday basing her topics on a Biblical truth or person. She does the research, and you get encouragement in your daily walk with Jesus! She was inspired to start her blog through the prayers of her bible study teacher for her to find God's purpose. She originally wrote for women who are her young adult daughter's age who are in a busy stage of life, but has readers from all ages and stages!
Sarah Liberty Hardee is a graduate of Calvary University, wife to Benjamin, and mom to Cyrus and Roseanna. She started ChristCenteredMama.com because she is passionate about building a community to help mothers find their center in Christ through all of the stages of marriage and motherhood. In her free time, she dabbles in photography, plays piano, and drinks Earl Grey tea with honey.
Christa Sterken blogs about heart matters and embracing the beauty of an imperfect life. Fluff-free encouragement about facing the challenges and joys of life…she hopes to inspire contentment and joy in everyday moments.
Coming to Light with Maryann Lorts
Maryann shares devotionals and inspiring Christian living posts relating primarily to women and families. She enjoys sharing life stories, reflections on God's grace, and uplifting thoughts on Scripture.
Crystal is a Christian writer, teacher, and speaker whose heart is to help women find hope in their circumstances; learn how to trust God through the messiness of life; and discover that God has an untangled view that can be trusted to bring joy, hope, and meaning regardless of the situation or season of life in which they find themselves. Her personal experience of dealing with mental health challenges, suicide attempts, family dysfunction, divorce, alternative lifestyles, physical health issues, and shattered reality has taught her that choosing His "Rerouted" road is always better than holding onto her perfect plan!
Gleniece writes for the weary Christian woman seeking contentment in the droughts of life. She instructs the biblically curious with her KJV Bible Word Study series and inspires her readers to live out their marriages pleasing to God. A lonely woman herself, Gleniece understands the struggle other sisters face and shows them where their hope can be found: in Christ alone.
Encouraging Motherhood Community
Patty Scott writes in a conversational style to encourage you as a mom so you can be the mom you long to be. She shares her own life experiences on topics such as avoiding family power struggles, releasing mom guilt, living according to your purpose, and cultivating your relationship with God. You could think of Patty as your encouraging friend or your virtual motherhood mentor.
Ashley blogs about growing a deeply rooted faith in Christ through Bible study, prayer, and authentic relationships. She writes encouraging, yet challenging articles that equip women to spiritual blocks and experience growth in their relationships with Christ. She also writes about Christ-centered marriages, friendships & cultivating spiritual community.
Sarah Geringer is an author, speaker, blogger, and artist who is passionate about helping women find peace in God's Word. She is a wife, mother of three, and Bible study group leader who lives in southeast Missouri. Sarah is committed to a faithful interpretation of Scripture that inspires readers to follow God with deeper faith. She is known for consistently delivering encouraging, authentic messages on her blog, in her books, and in her speaking engagements. Sarah enjoys showing women how to apply God's Word in practical ways to heal from past hurts, manage their stress, and live intentional lives for God's glory.
GodsyGirl.com is a Christian lifestyle blog offering encouragement, support, and insights from one Christian woman to another.
Wendy Robinette is a Christian mom blogger and photographer, homeschooling two tween girls and a toddler, helping moms find balance in motherhood, careers, and the rest of life's to-do lists.
Gracefully Truthful focuses on equipping women to welcome the fullness of the Almighty to the inmost parts of our everyday lives through studying His Word and entering into an authentic, biblical community.
In the beginning, God created. As God's children, that same creativity lives in you and me. There's no need to stifle that desire because God put it there. It's time to EMBRACE it! Are you ready to grow in God and flourish in your faith? Hey Creative Sister offers you creative Biblical resources in a fun and innovative way to help you thrive in your Christianity.
Leah blogs about motherhood through the lens of God. She frequently writes uplifting devotionals for busy woman.
Chelsi Bennett's blog, Life with Chelsi, is geared towards the development and service of women leaders. Chelsi believes there is a leader inside of every woman and strives to help women lead and walk in purpose.
Julie Pfeifer is a Jesus-loving wife, mom of three, and grandma from Missouri. She writes to encourage women in their faith at Loving Christ Ministries.
Mamie is passionate about helping other women embrace their identity, fulfill their purpose in Christ, and celebrate the moments along the way. Whether in the classroom as an educator, serving in her local church, connecting with stay-at-home moms, or walking out of this military life with other military wives, Mamie strives to create a safe place where other women realize they are never alone. From the joyful, "gotta tell everyone moments" to the ugly, "I can't make it through" moments, WE ARE BETTER TOGETHER.
Mindy is a Christ-follower, full-time mom, and family blogger. Her mission is to guide Christian moms in being more intentional in their faith, family, and homes with encouragement, practical tips, and authenticity! She has a huge PASSION for helping moms live out their calling to raise godly children and strengthen their marriages, without feeling overwhelmed.
Kimberly Nicole Steenbergen is a wife, a homeschooling mom of 3, a Pinterest Maven, an online entrepreneur, and a blogger. She's passionate about helping blossoming stay-at-home mompreneurs create, navigate, and grow their online presence all while creating balance in the home.
Betty blogs about faith, and how that co-exists with the struggles of life. She blogs for moms who are working their way through parenting, wives who are navigating marriage, and all women who need a dose of encouragement to get them through the day.
Mom-ventures with Hope and Humility
Hi! I'm Allison – a believer, encourager, dreamer, and mama of three. My life's been a roller coaster with many monster loops, but through it all, Christ has comforted me. Through his grace, my mind is being renewed and my soul is being refined. I write from this place and pray to pass along some comfort to you in your unique struggles too!
Momspirational Life is written by a deaf Army wife and a stay-at-home mama. It gives insight into devotions, Bible study, and spiritual moments that are to help women on their journey to grow closer to God. Just as in real life, sometimes a mama wants to talk about other topics, and Momspirational Life provides everyday DIY tips, product reviews, and mama moments.
Sheryl is a mom, farmer's wife, and Jesus lover above all else! As an author, teacher, mentor, and leader in women's ministry, she draws from over 20 years of experience in helping women of all ages discover Biblical truth. Her calling and passion to equip Christian women led her to create Simply Scripture as a platform to help women dive into the Bible with passion and purpose. She developed a color-coding approach called Simply Color, which enables the reader to dig deeper into their devotional reading time. Sheryl teaches online Bible studies designed to help women simply and confidently engage Scripture and to step into the grace that can only be found in Jesus Christ.
The Super Working Mum blog is for the busy Christian mum. The aim is to share tips and strategies to help mums who are overwhelmed maximize their time so they can manifest their God-given dreams.
Elaine blogs to encourage women with the truth of God's uncommon grace. She focuses on motherhood, spiritual growth, and life as a follower of Jesus. There are no perfect moms, we are all learning together here.
Warrior Women Blog is a faith-based blog to provide help, hope, and encouragement to women. There are prayer challenges for your marriage as well as Bible printables for fear and anxiety and other things we all face as women. Visit Warrior Women Blog for encouragement and to help grow your faith.
What You Make It is about finding purpose, worth, and wellness in God, right where you are. Jenn shares faith-focused wholehearted living, including Bible studies, mental and physical health and well-being, and living out the purpose God has for you.
What's Your Favorite Christian Blog?