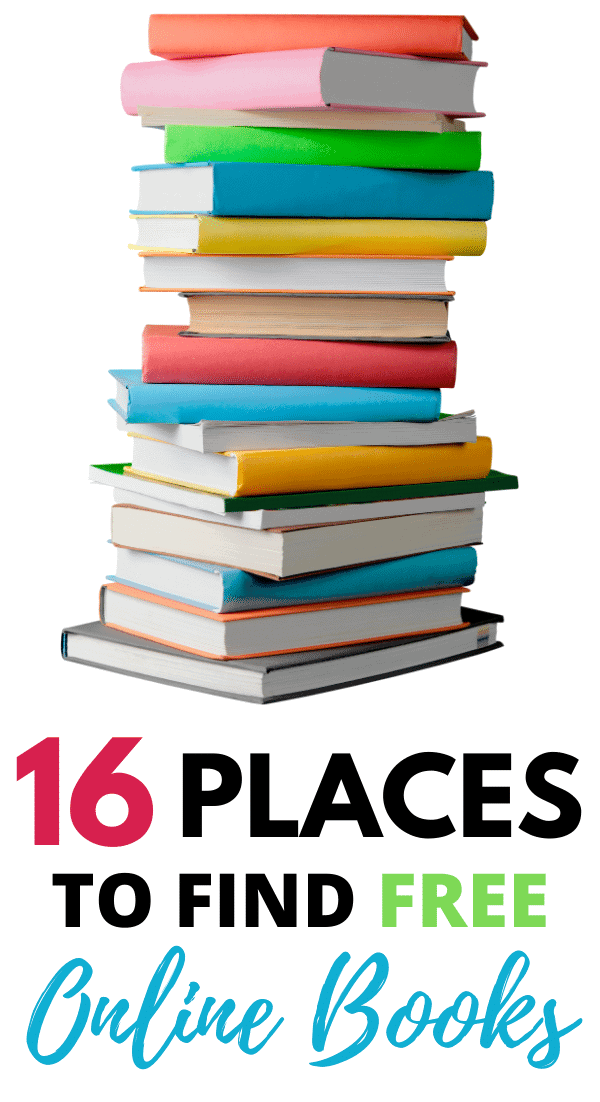 The gift of being able to read is such a blessing. My son, however, sees it as a chore.  I constantly remind him that he wouldn't be able to do much without reading.  Thankfully, he is realizing that reading is a blessing and it is a much-needed skill.
I don't enjoy reading often but sometimes it sounds peaceful to grab a blanket and curl up on the couch with a good book.  With that said, books can be expensive so I've found places where you can read books online free.
There are all types of different books to read and believe it or not you can read entire books online for free.  There are even free books to read online for kids. This is great news because it's very rare that you read the same book twice and it saves money.
My preferred method is to read books online for free but sometimes they don't have the book I want to read. In those instances, I'll buy a book online and then share it with my friends and family. I'll read the book and then pass it on so they can benefit from it.
In this post, I'm excited to share how to read books online for free and where you can read online books for free.
Software for Downloading Free Online Books
The first step to reading full-length books online for free is to download software that will manage your books.  Downloading free books can get overwhelming if you don't organize them properly.
There are two ways to do accomplish this. You can use desktop software or mobile software to manage your free online books.
Desktop Software to Manage your Online Books
I love using Calibre Ebook Management Software to manage my online books on desktop.  It's free and it allows you to organize your online book files. You can even convert the files so they work on mobile devices.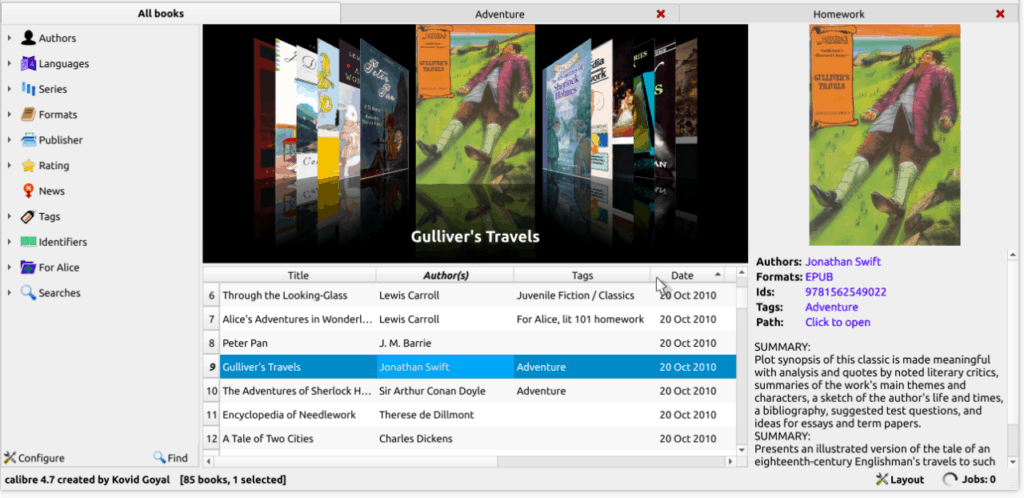 Mobile Software to Manage your Online Books
If you are using Calibre, make sure to download their companion app so you can wirelessly transfer your free online books to your mobile device. You can download the app in the AppStore.
Once you have that installed it on your mobile device, open up your favorite reader and choose which book you'd like to read.
Read Entire Books Online for Free
Now that you have your software set up, let's look at all the places where you can read free books online. I want to mention that if you are an Amazon Prime member you have the perk of the Kindle's owner lending library, their book loaning program and Amazon First Reads.
I'm not going to include Amazon in my list because if you are paying for a Prime membership, these online books are not free. They are simply a perk to a service you have paid for.
You can find free online books at Baen. It has mainly science fiction and fantasy-related content so if you are into those types of books, it may be a great fit for you.
This site has a free online book library where you can access great books. They do have books for sale, but there is no purchase required to get one of their free books.
BookRix is a unique community of independent authors that publish free ebooks in several different genres. There are free online books available in romance, thriller, fantasy, science fiction, kids and more.
BookBub has a great selection of free full-length books online. There are thousands of ebooks and many of them are free to download. When you create your account, they will ask you to choose your favorite reading genres then it will provide reading recommendations based on your response.
I just love people's creative minds.  This is where average people can write short stories, and/or novel-length spinoffs of their favorite fictional worlds.
You can also find other content like the Chronicles of Narnia by searching for it in the archives on their site.
This online book site has thousands of free online books to read. There are so many options in just about any genre.
They have online books on parenting, sci-fi, children's books, religious books and more.
GoodReads is a social site for people who like to read. You can set up an account to track what books you're reading and connect with friends and strangers to see what other people are reading.
As you know, Google holds all sorts of knowledge and data. But did you know that they hold one of the most extensive collections of free online books?
It super simple to find a free book on Google books. just go to https://books.google.com/ and type in the free online book that you're looking for.
Make sure to click on the "search tools" and then change the search setting to "Free Google eBooks". This will give you all the free books that you can read online including free books to read online for kids.
The Library of Congress has a big collection of kids books, teen books, and adult books. They have lots of classic books that are available to read for free online.
This is a great site to check out if you love to read classical books.
ManyBooks has free online books that are classic and older titles. They currently have a lot to offer with over 30,000 free full-length books to read online.
Not all the books are great but they have a few thousand free online books so its definitely worth checking them out.

Open Culture has a collection that includes everything from fiction to non-fiction to poetry. There over 800 free online books that can be downloaded to your computer, Kindle, e-reader or any other mobile device.
This is an educational site so it is an easy place to find free books to read online for kids. They have hundreds of books by famous authors and poets. They also have a large collection of audiobooks.
Open Library has over 1 million books listed and they are adding more free online books daily. Their goal is to create a page on their website site for every book ever published.
You can read entire books online for free just by using their search bar.  Once your results come up, use the filter so that it shows you "eBooks" only. This will give you a listing of books you can read online for free. You can even join their waiting list if there isn't a copy available.
This is the oldest digital library, it was founded in 1971. Their goal is is to make online books available for free. They do ask for a donation to help them accomplish their goal but a donation isn't required.
You can read any of the online books that they offer. They have over 58,000 eBooks to choose from, and most of them are compatible with common e-readers.
This site had a lot of great contemporary free online books to read. They have popular books from Stephen King, the Harry Potter series, and more.
You can read these books on their site for free but if you want to download it, they will charge you.
This is a great site that features well-known authors like Jane Austen and Mark Twain. They allow you to read thousands of entire books online for free.
Smashwords has a large collection of books to read online. They have a large variety of genres and categories.  There are over 507,000 books published but it's a mix of free and paid online books.
To find the free books, make sure to click on the "Free" filter at the top of the page.  This will filter out all of the paid books and only show you the free online books.
This online community is where authors can share the books they've written. Many of them are unpublished.  It's neat because the site community ranks the books and the most popular ones shine.
Even though these free books online are more romance and teen drama oriented, you may be able to find other genres. It's worth taking a look.
Reading Full-Length Books Online for Free Can Save You Money
Learning how to read online books for free is a huge money saver. A few years ago, I discovered the savings when I visited my local library and they were offering their books in digital format.
It was saving me time and money to borrow the book digitally from home. Gone were the days of losing library books and having overdue books.
There are so many amazing options today. It doesn't have to be expensive to read a book anymore.  If you aren't quite sold on reading books online for free, let me share something with you.
Every site I have listed above offers legitimate and legal eBooks. To avoid being scammed or downloading illegal books, make sure you are using these legitimate sites to read online books for free.
Legitimate Sites to Watch Free Movies Online
What's your favorite site to read online books for free?