14 Prayers for Children You Can Start Today!
This article may contain affiliate links. I may earn money from the companies mentioned in this post with no additional cost to you. Please read my disclosure policy for more info. All Bible quotations are from the New King James Version (NKJV) unless otherwise stated Bible Copyright Attribution.
Prayer changes things. We know that. But sometimes we don't exactly know how to pray, especially when it comes to prayer for children.
Is it enough just to toss up a few words asking God for blessings? Sure, you can pray like that. But I believe there is a better way.
My children are the most important things in the world to me. I want the very best for them in everything. But the truth is, I don't know what is best for them.
Thankfully, I know Someone Who does know what is best for my children. While I trust Him to take care of them, I practice praying for my kids every day at least once, and sometimes more!
There is no one prayer that every parent should pray. Children are all different and have different needs. But I believe there is a plan we can all follow when it comes to prayer for children.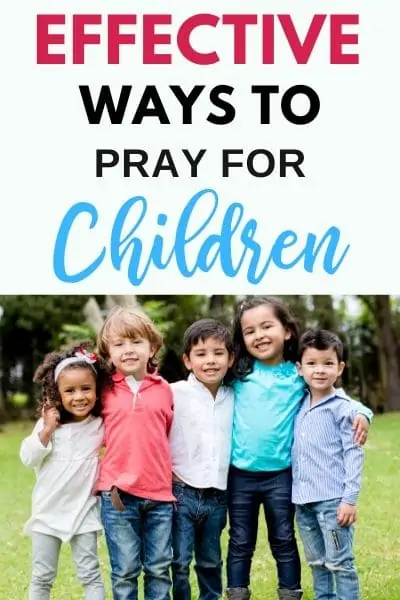 Click this free prayer printable link to get your free printable.
Getting Started with Prayers for Children
1. Prayers for Children Should be Consistent
David wrote in Psalm 55:17, "Evening, and morning, and at noon will I pray, and cry aloud." Obviously, you and I cannot spend all day, every day on our knees in prayer! Instead, we should adopt an attitude of consistent prayer.
What if we were always ready to seek God's guidance or ask for His will in everything? What if we talked to Him more often than we text our bestie, or update our Facebook status?
As busy parents, our lives are full from the time we wake up until the time we fall asleep. And depending on the age of your children, maybe even when you are asleep!
Finding time for prayer every day can be difficult. But I promise you, it is important, and it's worth making the time. Praying without ceasing doesn't happen by accident. It is something you have to plan for your day.
Prayer is a part of my successful morning routine. You may not be a morning person or your days may start with crying babies and no time for prayer.
Instead of thinking of all the times in our lives when we can't pray, let's focus instead on the times we can. Perhaps you can take a few quiet minutes during your lunch break to pray for your children. Maybe you can pray for your kids before bed or during an evening walk.
The time of day isn't important, as long as you are consistent. Plan a time to make prayer for your children a priority, and don't skip it.
2. Prayers for Children Should be Done Intentionally
There are people in our lives for whom we pray in a general way. Maybe a friend tells us her father is having health issues and we can pray that God will heal him, and give him grace or strength.
Often we hear prayer requests at church and we mention these needs to God. Sometimes we pray for a person only knowing their name and not an exact need and we should do that.
When it comes to our children, we know them intimately. We know many of their struggles, their weaknesses, and the desires of their hearts.
That's why we can pray very specifically and intentionally for our children. We don't have to pray, "Lord, please help my daughter with whatever is bothering her today."
Chances are, if a child lives in your house, you have a pretty good idea of what is going on in their lives. Tell God exactly what you see happening in your children's lives.
Young people and teenagers are faced with so many issues that even we as adults don't know how to solve. Tell these things to your Heavenly Father. Romans 8:26 tells us we often don't know how to pray, so the Holy Spirit prays for us.
We can take God's promise to heart for our children. We can tell the Lord that we don't know the answers, but He does, and we trust Him for His will.
Pray intentionally for your children's salvation. Pray for them to serve the Lord in their lives. One of the greatest things we can pray for is that our children will always say yes to Jesus.
These are specific requests we can make for our children every day.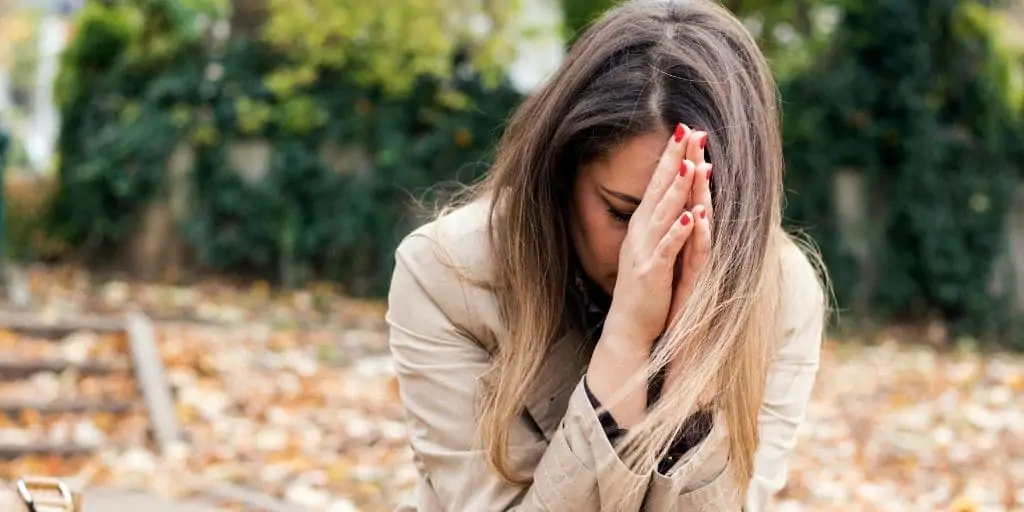 3. Prayers for Children Should Include Thankfulness
Too often we fill our prayers with needs and wants. The Bible tells us that we should do that but Philippians 4:6 also tells us to make our requests with thanksgiving.
I know that being a parent is hard. It's taxing on our bodies, emotions, and (let's be honest!) our wallets.
Being a parent is also the greatest blessing we could ever ask for. Children are gifts from God and we should treat them as such.
Thank God often for the children He has given to you. Praise Him for their abilities and talents, or for the joy they bring to your life.
Also, remember to be grateful when He blesses them. Thank Him when your son gets a good grade, or your daughter learns a new song on the piano.
One of the most amazing things to experience as a parent is to see God answer a prayer you prayed for your child. You understand this feeling if you have seen one of your children accept Christ as their Savior.
Let's not get so caught up in praying for our kids that we forget to be thankful for all they already are.
Specific Prayers for Children
As I mentioned above there is no one prayer that a parent should pray. Inserting your children's names into Bible verses could be helpful when praying for children. For example, these scriptures for toddlers helped me stay focused when I was praying for my children when they were little.
Since our children are all in different age ranges I've listed specific topics below that you can pray for your child or any other child. The Bible verses below are from NKJV.
1. Pray that Jesus will speak to your child's heart
"Then little children were brought to Him that He might put His hands on them and pray, but the disciples rebuked them. But Jesus said, "Let the little children come to Me, and do not forbid them; for of such is the kingdom of heaven." And He laid His hands on them and departed from there." Matthew 19:13-15
2. Pray that the child will receive Jesus' calling
"The Lord is not slack concerning His promise, as some count slackness, but is longsuffering toward us, not willing that any should perish but that all should come to repentance." 2 Peter 3:9
3. Pray that the child will have faith in Him
"For we walk by faith, not by sight." 2 Corinthians 5:7
4. Pray that the child will have the desire to live for Him
"Jesus said to him, "'You shall love the Lord your God with all your heart, with all your soul, and with all your mind.' This is the first and great commandment. And the second is like it: 'You shall love your neighbor as yourself.'" Matthew 22: 37-39
5. Pray that the child will trust Him with their life
"Trust in the Lord with all your heart, And lean not on your own understanding; In all your ways acknowledge Him,
And He shall direct your paths." Proverbs 3:5-6
6. Pray that the child will have pure thoughts
"Finally, brethren, whatever things are true, whatever things are noble, whatever things are just, whatever things are pure, whatever things are lovely, whatever things are of good report, if there is any virtue and if there is anything praiseworthy—meditate on these things." Philippians 4:8
7. Pray that the child will have self-control
"Therefore let us not sleep, as others do, but let us watch and be sober." 1 Thessalonians 5:6
"But He answered and said, "It is written, 'Man shall not live by bread alone, but by every word that proceeds from the mouth of God.'" Matthew 4:4
9. Pray that the child will have courage
"Be strong and of good courage, do not fear nor be afraid of them; for the Lord your God, He is the One who goes with you. He will not leave you nor forsake you." Deuteronomy 31:6
10. Pray that the child will persevere
"And not only this, but we also exult in our tribulations, knowing that tribulation brings about perseverance; and perseverance, proven character; and proven character, hope;" Romans 5:3-4
11. Pray that the child will show true humility
"to speak evil of no one, to be peaceable, gentle, showing all humility to all men." Titus 3:2
12. Pray that the child will learn responsibility
"For each one shall bear his own load." Galatians 6:5
13. Pray that the child will find contentment
"I know how to be abased, and I know how to abound. Everywhere and in all things I have learned both to be full and to be hungry, both to abound and to suffer need. I can do all things through Christ who strengthens me." Philippians 4:12-13
14. Pray that the child will always be thankful
"Giving thanks always for all things to God the Father in the name of our Lord StartJesus Christ," Ephesians 5:20
Pray that they will grow the Fruits of the Holy Spirit and that they use their Gifts of the Holy Spirit for God's glory.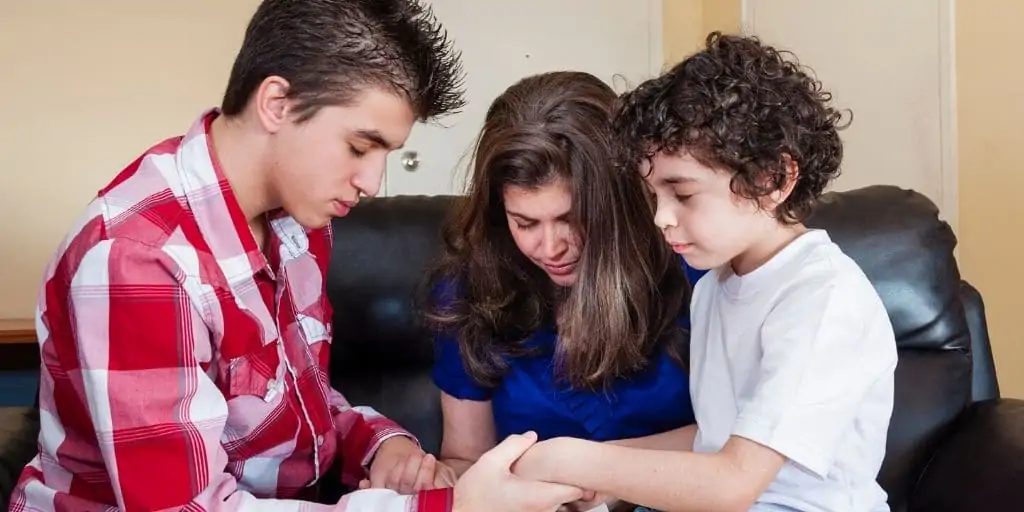 Prayers for Children
Here are some examples of prayers for children that may help you start your prayer. Sometimes it's hard to know where to get started. It's important to remember that God knows your heart and He doesn't expect a perfect prayer.
He desires to have a personal relationship with you. That means you can speak to Him anytime or anywhere. He is always with you.
An example of a consistent prayer for a child:
Lord, I ask You today to draw my child close to you. Allow them to see your love and grace today. I pray that they will be saved and live their life for you.
An example of an intentional prayer for a child struggling with lying:
Father, I pray for my child today who has developed an issue with lying. I pray that you will help them to understand why this is a sin. Convict their heart and bring them to repentance. Help me to deal with this issue in the best way.
An example of a thankful prayer for a child:
God, thank you for my children and the blessing they are to me. Thank you for choosing me to be their parent. Thank you for the joy they bring. Thank you for helping me to parent, even when I fail, and for being the example of a good Father that I can follow.
Never Stop Praying for Children
I wish that I could tell you that if you pray for your children, they will always be healthy, wealthy, and wise but that just isn't the case.
Life and circumstances are out of our control, and there are things we can't change. However, we should never stop praying for kids. We should go to God daily for them.
As much as we love our children and want the best for them, God loves them more. He knows what they need, and He has His best for them.
Even when life is hard or your children are struggling, continue to pray for them. Trust God and pray for your children consistently, intentionally, and thankfully. He will hear you, and He will work His will for your children.
Lyndsie is a Christian, wife, and stay-at-home mom to two boys. When she has free time, you can find her reading a good book, sewing a quilt, or baking something sweet. She blogs about life, faith, and motherhood at Flourishing Mama.