12 Free Online Bible Studies That Will Strengthen Your Walk
This article may contain affiliate links. I may earn money from the companies mentioned in this post with no additional cost to you. Please read my disclosure policy for more info. All Bible quotations are from the New King James Version (NKJV) unless otherwise stated Bible Copyright Attribution.
We need to study the Bible if we want to continue growing in our walk with Jesus. I received Jesus into my life because I knew I could no longer walk this life alone.
Walking in my flesh and going through consequences and heartache alone was a disaster. Jesus saved me and now I am a new creation (2 Corinthians 5:17).
I can't express how much the Bible means to me. I've learned so much about Him by studying the Bible. I'm so blessed to be growing through daily prayer, worship, and Bible study.
Through this process, He has given me the love for sharing everything I know to help you strengthen your faith. Knowing Him and making Him known is my mission in life.
What is the Best Way to Study the Bible?
Everything you can think of can be found in the Bible. Many think it's old news but it's more relevant than ever. There is no perfect way to study the Bible. Feeding yourself with God's Word will help you grow spiritually and give you the desire to apply it to your life.
Bible studies can be done in many different places. You may choose to do an online Bible study, a Bible study at your church, or even a Bible study in your home. There is no right or wrong way to study the Bible.
You do need to study the Bible if you want to grow in your walk with Christ. The Bible gives us all of the instructions on how to live a life that is pleasing to God.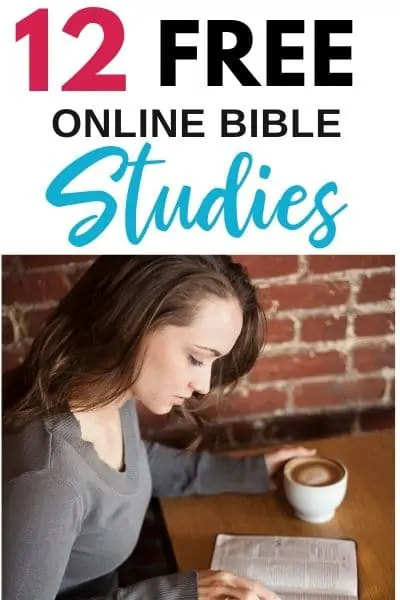 Free Online Bible Study
Studying the Bible online has become a new option over the last several years. Before the internet, we didn't have the option to do online Bible studies.
I've scoured the internet and found several free online Bible studies from reputable Christian sources. Below you will find regular online Bible studies, online Bible studies for women, and YouTube Bible studies. I'm praying you will find one that works for you.
1. Biblical Training Online Bible Study


Biblical Training is a website dedicated to helping you grow deeper into God's Word. Their site features online Bible classes that are completely free. They do have a donation button but it's not required for you to take the classes.
They refer to the courses as Bible classes but they fall right in line with studying the Bible. They have some great topics that may be worth checking out. Click this Biblical Training link to get started.
2. He Reads Truth Bible Study Online

He Reads Truth is a great resource for online Bible studies. They call the studies reading plans but they are more of studies. He Reads Truth is one of my recommendations for free Bible Devotion apps.
They also offer bible studies for women and kids so you may want to check those out. Click this He Reads Truth link to get started.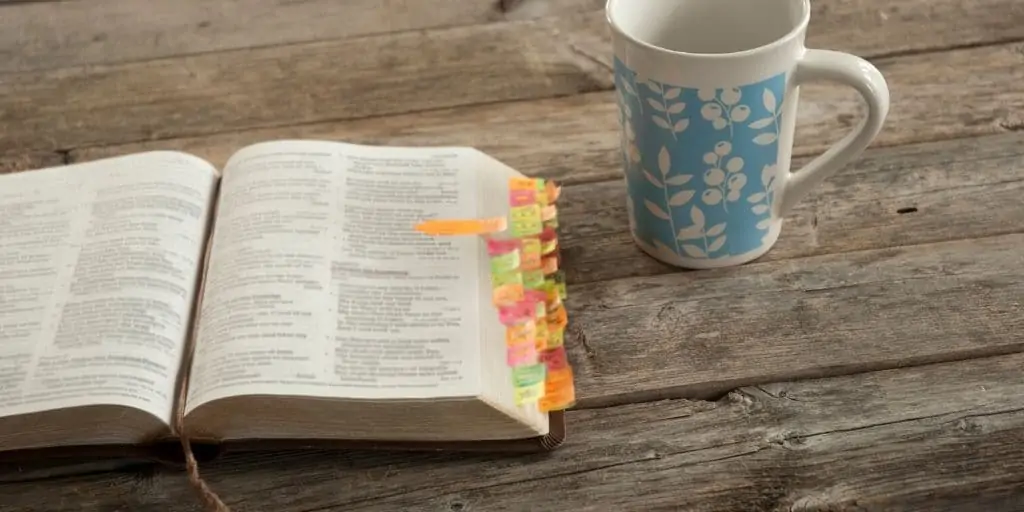 Free Online Bible Study for Women
3. Proverbs 31 Ministries Online Study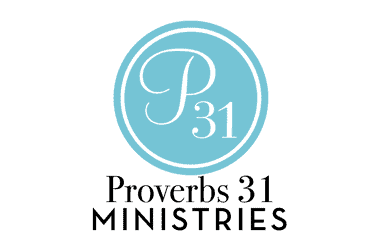 Proverbs 31 Ministries is a ministry that helps lead women into a personal relationship with Christ. They offer real-life solutions to help women maintain their role as a Proverbs 31 women.
Their online Bible studies for women are free and last around 6 weeks. Purchasing the Bible study book is not required but it is recommended. Each study takes place on the website. Click this Proverbs 31 Ministries link to get started.
4. LifeWay Online Bible Studies for Women

You may have heard of LifeWay Ministries through a movie, a product, or your church. They are a trusted Christian resource for many different products and outreaches. Part of their outreach is LifeWay Women. They offer free online Bible studies for women.
I've participated in many Bible studies using LifeWay's resources and have been blessed by them. One of the very first Bible studies I participated in as a new believer was a Beth Moore study. It really helped grow my walk with Christ.
Their women's ministry is amazing. Click this LifeWays Women link to check out their current Bible studies. You can even search to see if they have any Bible studies near you if you'd rather go in person.
5. Ladies Drawing Nigh Bible Study Online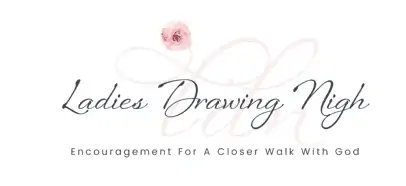 Ladies Drawing Nigh offers online Bible studies for women. They are completely free and don't require any signups or enrollment. Most of their Bible study plans offer a journal which is an additional charge. It's not required to complete the study.
Their Bible study duration ranges from 3 weeks to 18 weeks. If you are too late to sign up for the current Bible study, make sure to check out their past studies. They are available to start anytime. Click this Ladies Drawing Nigh link to get started.
6. Living By Design Ministries Online Bible Study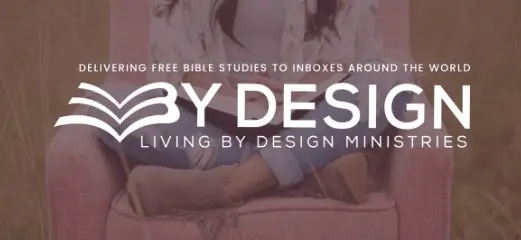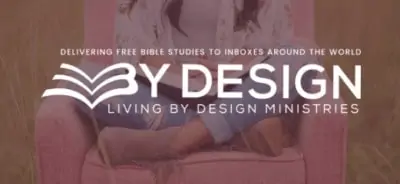 Living By Design Ministries is dedicated to bringing free online Bible studies to women around the world. Sometimes it's hard to fit Bible study into our schedules so they send the studies right to your inbox.
There are no books or additional resources that accompany their Bible studies. Everything you need will be sent directly to your inbox. Their Bible studies require a Bible and 15 minutes of your time daily. Click this Living By Design Ministries link to get started.
7. Love God Greatly Bible Studies

Love God Greatly uses the S.O.A.P. method to bring their Bible studies to a deeper level. Their studies include weekly Bible reading plans, Bible memory verses, blog posts 3 days a week, daily devotionals, weekly challenges, and free Bible printables.
You can do the free Bible studies on your own or you can join their Facebook page to meet other people and discuss the study. Each Bible study is translated into 20+ languages so they can be shared in many different countries. Click this Love God Greatly link to get started.
Online Bible Studies on YouTube
YouTube has a lot of great Bible study tools available. I found a handful of free Bible studies on YouTube. There weren't as many as I expected so hopefully, we will see more in the future.
Here are reputable YouTube Bible Studies that I found. They are all from reputable Christian sources that I listen to personally.
8. Real Life with Jack Hibbs
Pastor Jack Hibbs is the senior pastor of Calvary Chapel Chino Hills that is passionate about sharing God's Word. He has a deep understanding of the Bible and desires to make God's Word known.
He has several free online Bible studies available on YouTube that are organized on the playlist section of His channel. His series include topics on how to study the Bible, how to be anchored in Christ, combatting our faith, and more.
9. Pastor Greg Laurie
Greg Laurie is the senior pastor of Harvest Christian Fellowship. He is the founder of the Harvest Crusades and is the author of over 70 books.
Greg's YouTube channel has several online Bible studies. They include studies on the book of Revelation, the book of Nehemiah, hope for hurting hearts, and more.
10. Searchlight with Jon Courson
Jon Courson is the pastor at Applegate Christian Fellowship. He has a passion for teaching God's Word.
His YouTube channel offers a complete series of thru-the-Bible teachings. Free online Bible studies are available from every book in the Bible. The playlists are broken down by the Old Testament, New Testament, and each specific book.
11. Somebody Loves You Worldwide
Raul Ries is the pastor at Calvary Chapel Golden Springs. He has the vision to reach the world for Christ and to equip His church. His passion is to teach the Word of God chapter by chapter, verse by verse, so that all may come to the full understanding of who God is.
You will find great YouTube Bible studies on Raul's channel. He is a great teacher with topics including the end times, Christian living, Christian marriage, and more.
12. Calvary Church with Skip Heitzig
Skip Heitzig is the pastor at Calvary of Albuquerque. He reaches thousands of people through his radio ministry and has written over 2 dozen books.
He has multiple Bible studies available on his YouTube channel and is continuing to add more. He has online Bible studies through the book of Romans, Matthew, Mark, and more.
What Free Online Bible Studies Do You Enjoy?
I would love to hear about other online Bible studies you have been blessed by. Let me know so I can add them to this list.
I scoured the internet and these are the free online Bible studies I found that were from reputable sources. I pray that they are a blessing to you!