Studying God's Word is my favorite thing to do. I love attending my woman's Bible Study group weekly to continue my growth in the Lord. The biggest struggle I have with studying God's Word is time.
Yes, I put Bible study above everything in my life but I just can't get enough of it. I recently found a solution to my problem..Christian podcasts for women.
I was blown away. There are so many Christian podcasts available. In this post, I'm going to be focusing on the best Christian podcasts for women.
As you know, I'm a stay at home mom who homeschools so my time is super limited. I wake up early every day to spend time with the Lord, write on my blog, and exercise. When I say early, I'm talking 4:30 am.
It's such a blessing to have a few extra hours in the morning to get my stuff done. Once I start my homeschool day, it pretty much runs me until dinner time. I'm not complaining here. Family is an amazing gift and I wouldn't change it for anything.
My struggle is finding the time to enjoy more of God's Truth. These Christian podcast for women are the perfect fit for me. I can listen to them while I'm getting things done around the house or even when I'm driving.
I listen to Christian radio stations often and love hearing the Bible messages. I do tend to prefer one type of teaching over another and that's where these Christian podcasts for women come in.
Christian podcasts allow you to listen to your favorite speakers, pastors, ministry leaders, etc. This is perfect if you want to hear a specific message or you relate to a specific speaker.
It's so amazing how God created different speakers to reach different people. I'm sure we can all say we have our favorite pastors and/or ministry leaders. I know, I do.
This doesn't mean I don't like the other ones, it just means that I connect better with different teaching styles, personalities, etc.
Knowing Jesus and making Him known is my #1 priority in life. I can only learn more about Jesus by surrounding myself with His Word and praying daily.
Why Should You Listen to Christian podcasts?
Podcasts have been around for a while now. The great news is that the Christian community caught on.  There are Christian podcasts specifically for women that cover christ-centered marriage, becoming a biblical wife, Christian parenting and more!
Christian podcasts for women are a great way to fill your mind with Jesus all day every day. They cover real-life issues that you may relate to. Coming together as the body of Christ is what God has intended for us. They are a great way to reach out, grow your faith, and keep you encouraged.
Best Christian Podcasts for Women
Since I'm a newbie when it comes to listening to Christian podcasts, I asked my Christian friends to share what they thought were the best Christian podcasts.
They came up with a lot of options for you. I'm praying you can one that helps you with your Christian walk.
1. The Next Right Thing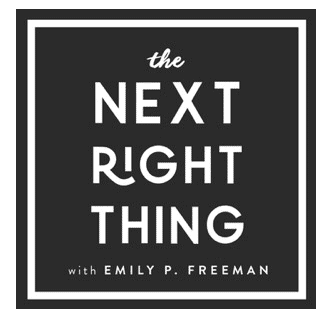 This weekly podcast helps you make clear and confident decisions. The fear of choosing wrong is real and can be overcome. This podcast will help you find the courage to make a decision without regret or second-guessing. Listen to The Next Right Thing.
2. That Sounds Fun 
Annie is a Christian author and speaker. She shares some of her favorite things in this Christian podcast for women. She shares a variety of fun topics including new books, faith conversations, travel stories, interviews with her friends and more. Listen to That Sounds Fun.
3. A Cup Full of Hope
This Christian podcast is full of conversations that overflow with power and encouragement. Caroline Harries and Jessica Satterfield share their journey of walking with God and sharing what it means to be filled with hope while dealing with life's trials and difficult circumstances. Listen to A Cup Full of Hope.
4. Non Stop Mom
This is a great Christian podcast for women who are raising kids. You'll gain scriptural insight that will help you effectively raise next-generation leaders. Listen to NonStop Mom.
5. Life on Purpose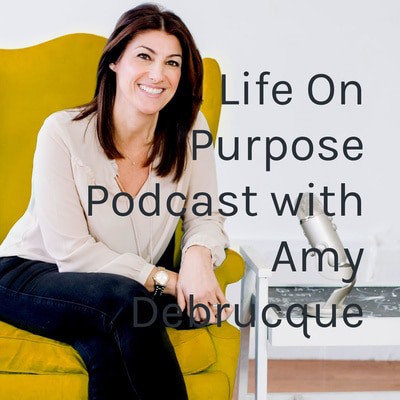 Anxiety is a real thing. Some of us experience it more than others. This is a great Christian podcast that shares stories of anxiety.  You'll find practical advice from women who have overcome their anxiety through wisdom with God's promises, encouragement, and growth. Listen to Life on Purpose.
6. Dwelling Together
This podcast features two imperfect women that have real conversations rooted in God's Truth. Join Mindy Welhouse and Elizabeth Nejedlo, as they share hope, encouragement, and real-life each week. Listen to Dwelling Together.
7. Authentic Intimacy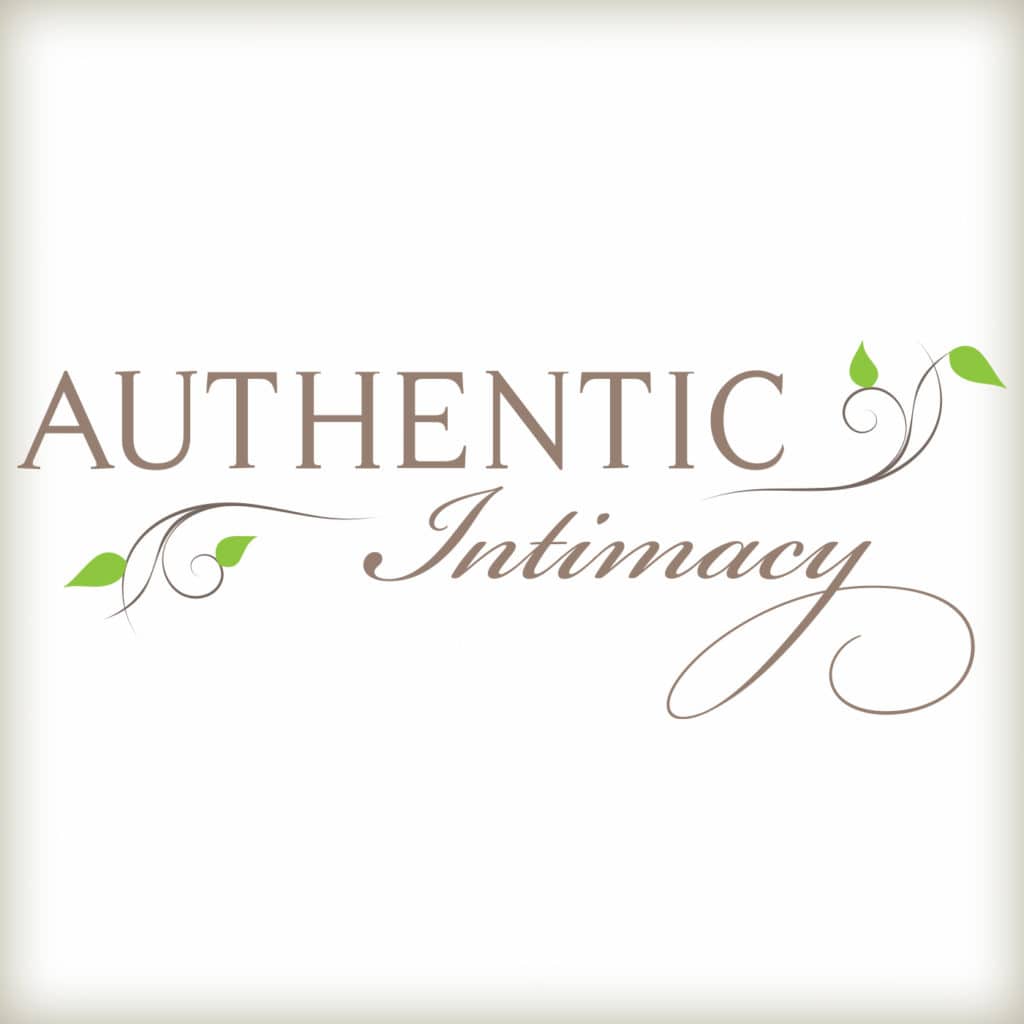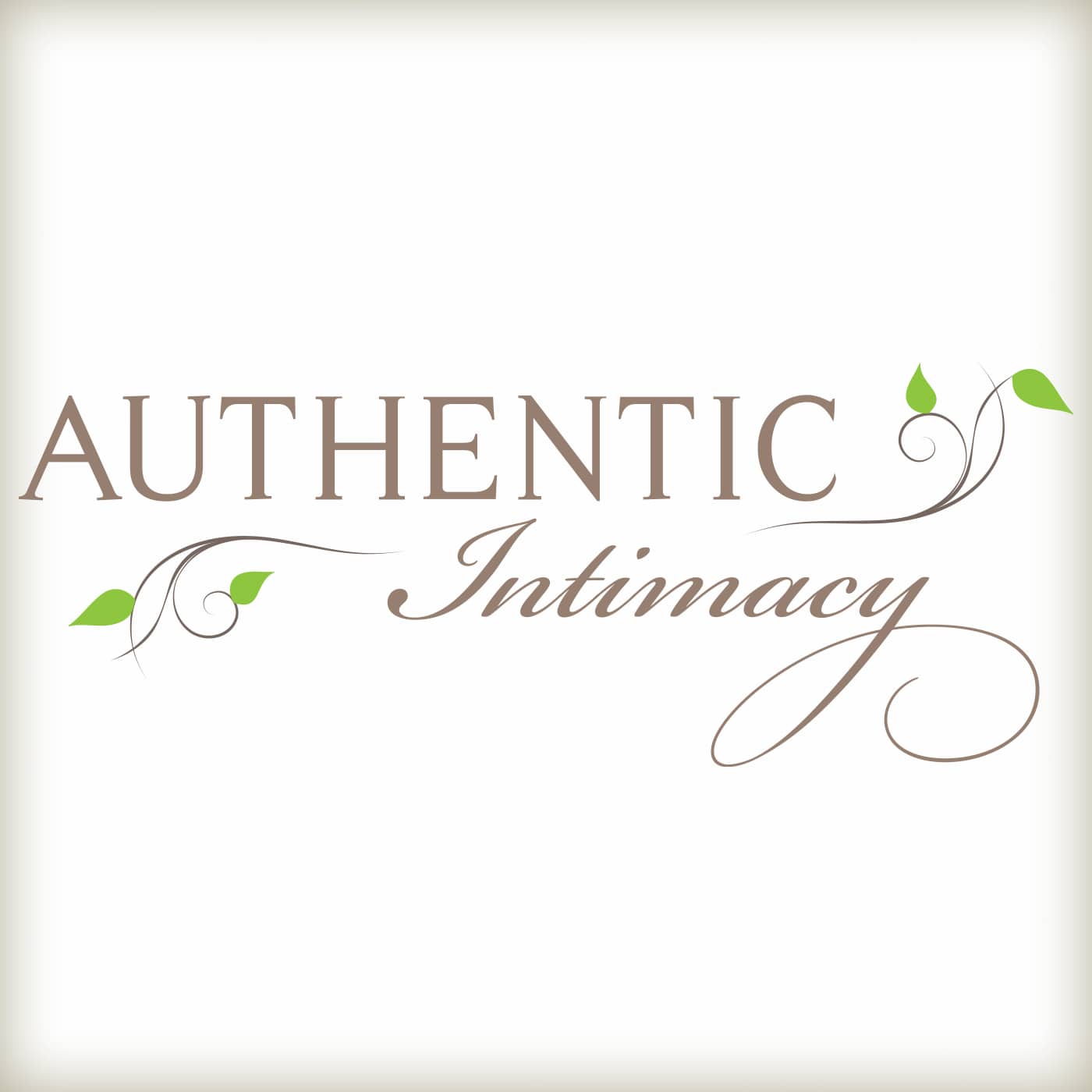 This Christian podcast connects with women and teenagers. It shares practical advice and stories to help you discover true intimacy in marriage. I completed a women's Bible study on one of psychologist Dr. Juli Slattery books and it was amazing. Intimacy isn't a struggle of mine but I learned a lot of things that helped strengthen me. Listen to Authentic Intimacy.
8. Go and Tell Gals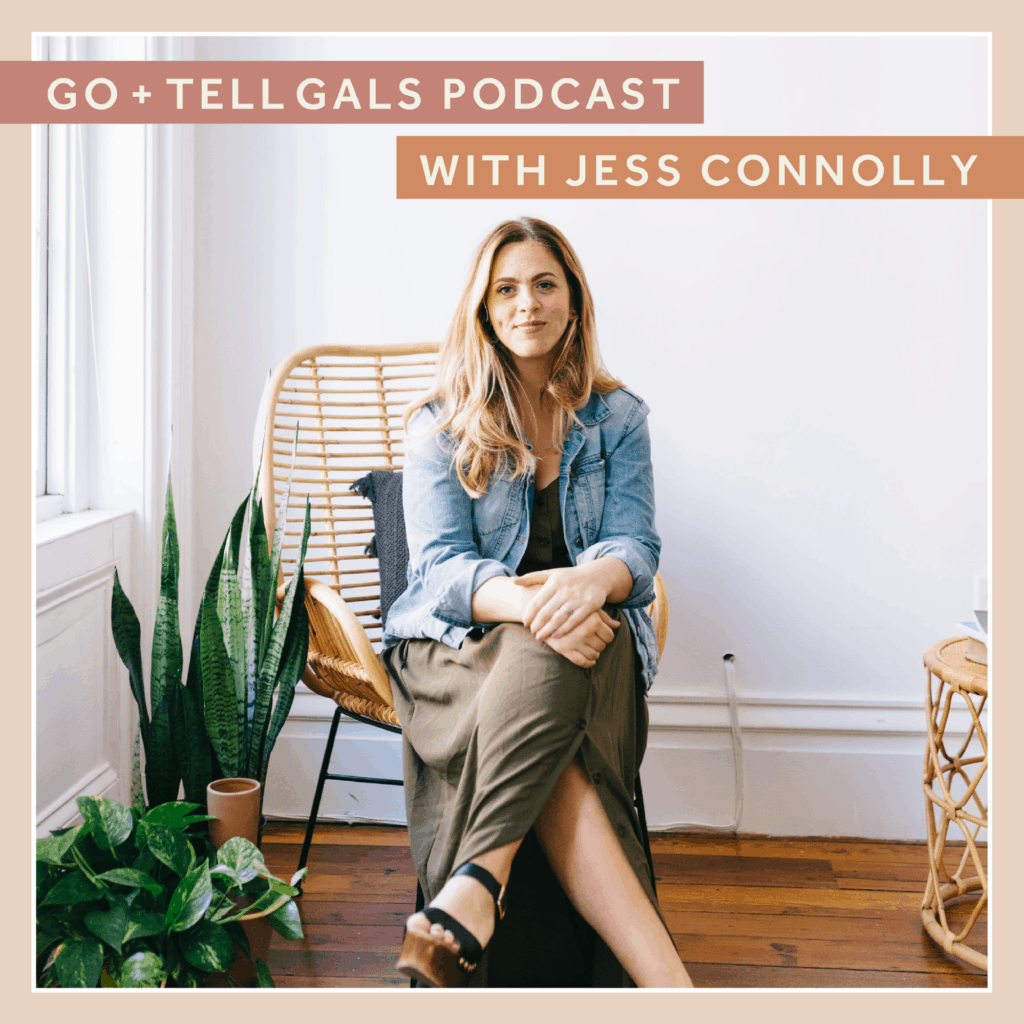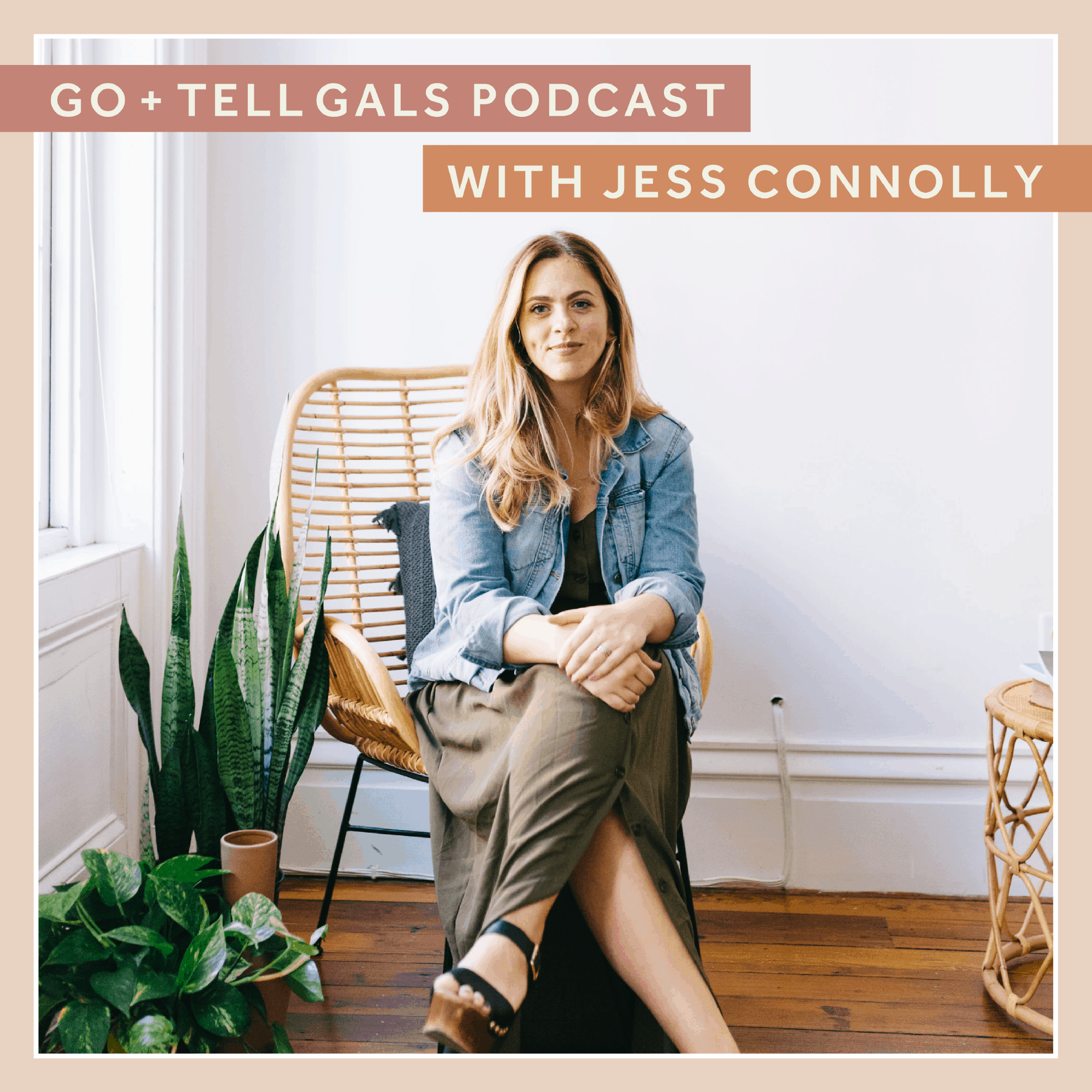 Jess Connolly interviews women who are using the wisdom they've gained to share it with other women. The goal of this Christian podcast is to equip women to rightly take their place in the Kingdom. They are using what they've been given for God's glory. Listen to Go and Tell Gals.
9. Lessons from The Farm
Nicki Koziarz is the speaker in this fun and inspiring podcast! Every episode brings a mix of lessons in life with Bible teaching. Listen to Lessons from the Farm.
10. Revive Our Hearts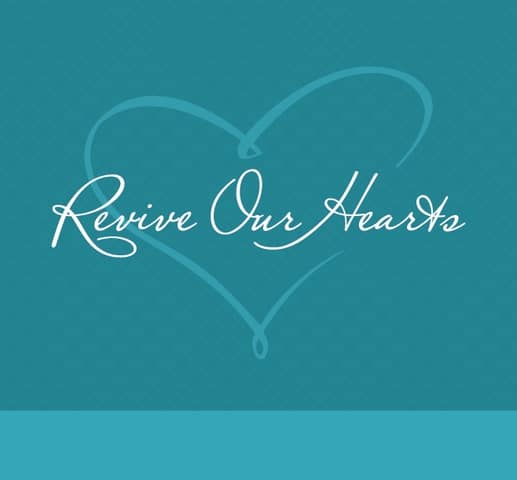 This Christian podcast is for women who want to know God and live life His way. Host, Nancy DeMoss Wolgemuth, has an amazing passion and love for Jesus Christ and for women. She interviews women and teaches them directly from God's Word. Listen to Revive our Hearts.
More Podcasts for Christian Women
11. Journey Women
The Journeywomen podcast chats with mentors and navigates the seasons and challenges they face on their journey to glorify God. Listen to Journey Women.
12. Risen Motherhood
This Christian podcast discusses relevant topics to everyday motherhood through the lens of the gospel. From potty training or cooking dinner to miscarriage or PPD, no topic is off-limits. Listen to Risen Motherhood.
13. Jesus Over Everything
This Christian podcast is 2 days a week. You'll experience encouragement, inspiration, and all things Jesus. It features discussions about real life and what God says about it. Listen to Jesus over Everything.
14. Grace Over 40
This podcast for Christian women is a faith-filled guide to the good life for the over-40 woman. Bring your mess because there are no perfect people allowed around here. Listen to Grace Over 40.
15. Chrystal's Chronicles
Crystal is real, authentic, and transparent. She shares thoughts on faith, family, food, fitness, and fun. Listen to Chrystal's Chronicles.
Do you have a favorite Christian podcast for women?
There are tons of Christian podcasts that focus on women. These are the podcasts that were recommended to me. If you have a favorite I'd love to add it.
Staying connected to God's Word will help us all grow in Him. These Christian podcasts are just another blessing God has put in our path. Being able to hear about His faithfulness is a huge encouragement.