What Does The Bible Say About Stress?
This article may contain affiliate links. I may earn money from the companies mentioned in this post with no additional cost to you. Please read my disclosure policy for more info. All Bible quotations are from the New King James Version (NKJV) unless otherwise stated Bible Copyright Attribution.
We usually associate stress with having too much to do and living in a fast-paced world.
You might think:
"Oh, good old times when people weren't stressed running back and forth buried in information overload."
Well, think again. Let's see what the Bible says about stress.
What Does The Bible Say About Stress?
Stress has been part of the human experience since ancient times. What do you think of running from a lion, hunting for your food, and facing a foreign army marching toward your village? Oh, yes! Talk about stress. But of a different kind, for sure.
And you might be surprised to find that what the Bible says about stress is as relevant for our modern stress as it was for the stress of long ago.
Stress In The Bible
Is Stress Bad?
Despite the bad rep that stress gets, it's just a state of mental or emotional tension resulting from demanding circumstances. It's your body's reaction to a perceived threat. Stress will summon energy in your body and release chemicals to respond to a demand.
This is a good thing if you run from a car that comes your way or jump faster than your opponent to dunk that basketball. The problem is to be in a chronic state of stress for too long or when the stress is too much for you to bear.
Think of it as the weights you lift at the gym. The weights are a good thing to strengthen your muscles. But if you lift a weight for too long without rest or if it's too much for you the result is an injury, right?
The Bible tells us that stress is part of life. There's no way to live a life without stress. So, our goal isn't to eliminate it but to deal with it in a way that will flex our character muscles. The idea is to manage the stress of life so that it will remain at healthy levels.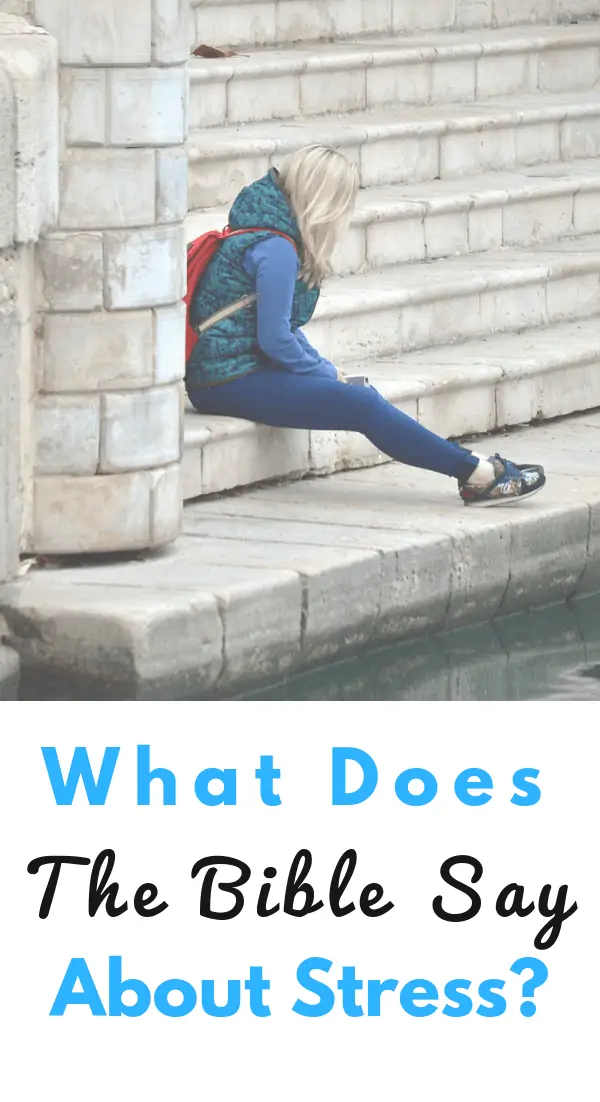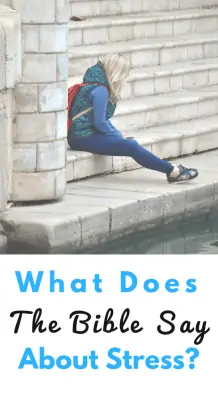 Can The Bible Help You Manage Stress?
What does the Bible say about stress? Let's see what the Bible says about stress in three main areas. But before we get into that, it'll be very helpful to touch on something that is always associated with stress. Look at what the Bible says about WORRY and ANXIETY:
"Do not let your hearts be troubled. You believe in God; believe also in me." John 14:1 NIV
"Do not be anxious about anything, but in everything by prayer and supplication with thanksgiving let your requests be made known to God. And the peace of God, which surpasses all understanding, will guard your hearts and your minds in Christ Jesus." Philippians 4:6-7 ESV
I love this text. It doesn't simply tell you not to be anxious (it wouldn't work, right?). It gives you the solution: Prayer and Praise.
If you want to be free from worry and anxiety, start praising. It's like night and day, wax and fire. Every time you take your eyes off yourself and your problems and look at the Majesty of God, His kindness, and generosity, your source of worry will melt away.
After praising, pray. Open your heart to God telling Him about all your burdens. His promise is true, and it's right there: the peace of God will guard your heart and mind in Christ Jesus. Yes! Totally shielded from worry and anxiety!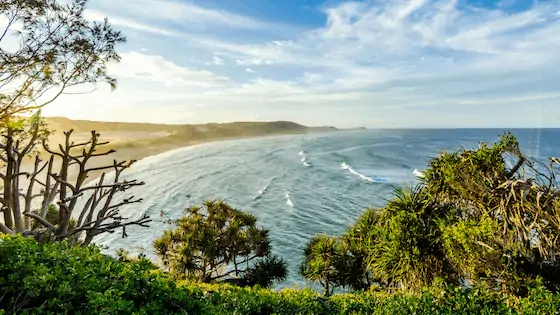 The Three Main Sources of Stress
If you want to minimize stress, the best thing to do is to go straight to the source. Many things can be stressing you out, but we will look at three main areas that affect most people. Let's dive in and find… what does the Bible say about stress on each one of them.
1. Busy Bee Stress
Then, because so many people were coming and going that they did not even have a chance to eat, he said to them, "Come with me by yourselves to a quiet place and get some rest." Mark 6:31 NIV
The first time I came across this verse I was shocked. I hadn't ever pictured people in ancient times as busy. That text is like a portrait of a busy city corner at lunchtime. Crazy traffic, noisy streets, crowds moving fast biting something while walking back to the office, cellphones ringing.
What did Jesus do? Did he pat them on the back saying " That's ok. Just keep going. That's life. I'll bless you anyway. I'll give you the strength to go without eating and recharging."
Look again. Isn't it what we sometimes want God to do? We want Him to make some magic. Make us happy and well while we ignore all the designs of life – work too much, not eating healthy, no rest, no exercise.
Jesus grabbed them by the hand. He took them away from that fast track and gave them the miracle they needed: quietness and rest.
This solution stays true to this day. If you have too much on your plate, it's time to stop and reevaluate. Be realistic.
Evaluate What's Causing Your Stress…Ask Yourself These Questions
What is there to please others?
What things in your schedule are there because "everybody does that"?
What's your call?
What are you doing that is really essential?
What can be shared or eliminated?
What can be automated?
Go to that quiet place and rest. Take things into perspective. Seek God in prayer and ask Him for clarity. Be willing to listen to what He has to say and then, take that leap of faith.
Take actions towards a less busy life. Remember, it's not your busyness that keeps your job or sustains your life. The Creator is the ultimate provider for everything you have.
Journals are a great tool to find clarity to process your sources of stress. The prompts and questions guide you through and help you see different angles you hadn't considered before. Check out this free Stress Relief Creative Journal that I'm offering.
2. Financial Stress
Not long ago I had a major financial challenge in my life. My son was about to go to High School, and I wanted him to be in a safe, nurturing environment during his difficult teen years.
I wanted him to attend a Christian school where he could grow more in Christ, serve the community, and have healthy friendships.
Our finances were tight and sending him to a private Christian school was just impossible. As middle school was coming to an end, I started feeling stress and worry building up. That's when the reality of these Scriptures about stress hit me:
Who of you by worrying can add a single hour to your life? Since you cannot do this very little thing, why do you worry about the rest? Luke 12:25-26 NIV
"With man this is impossible, but with God all things are possible." Matthew 19:26 NIV
I had to accept that situation as it was: impossible. So, why worry about it? My financial stress was taken away when I put my focus on what I could do and left the impossibilities with God.
What could I do? I started to look into ways where we could save and cut expenses. The results were amazing. I found out we had been ripped off by our car insurance company for three years.
By switching, we saved $300 just there. We changed internet and cell phone providers and downsized our cars for perfectly good ones for our needs. I also searched for ways to make some extra money. I also asked for prayer from several trusted friends. After doing all I could, I asked for a scholarship.
God is faithful. He stepped in where we reached our limit. He delivered our miracle. My son is having wonderful experiences at a great Christian school. And the best part: I had peace. I wasn't overwhelmed by stress in the process.
If you're struggling with financial challenges, there's a miracle from God for you as well. It all starts by understanding what belongs to you and what belongs to God.
Seek Him in prayer and take action. Set a plan where you can save, make extra money, and pay your debts. Get help. Don't do it alone. Find a system that works for you. God will fill in the impossible gaps.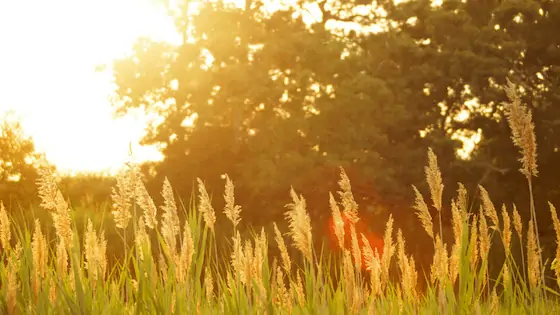 3. Relational Stress
Sometimes the source of your stress might be difficult people in your life. It might be your boss, a neighbor, or someone in the family.
Important Disclaimer: We're talking about relational stress in the context of normal relationships and those annoying little things of everyday life. If there's an abusive situation, you've got to get out of it. Nothing to be worked out or accepted there.
A good starting point is to recognize that you can't change anyone. The only person you can change is yourself. Heart transformation is the Holy Spirit specialty. Pray for the challenging people in your life. Pray for yourself.
While I could give you several suggestions on what to do to minimize stress with people, I prefer to focus on two principles that can make all the difference.
1. "Love never fails"
"Love is patient, love is kind. It does not envy, it does not boast, it is not proud. It does not dishonor others, it is not self-seeking, it is not easily angered, it keeps no record of wrongs. Love does not delight in evil but rejoices with the truth. It always protects, always trusts, always hopes, always perseveres." 1 Corinthians 13:4-8 NIV
This classic inspired definition of love is packed with all the attributes you need to defuse stress in any relationship – patience, kindness, forgiveness, trust, and so on.
And if it's difficult to show love to certain people, you need to go to the source of love. Just remember: Love never fails. "Ugly" people sometimes are just starving for love, compassion, and grace.
2. Positive expectations defuse stressful relationships
When Eliab, David's oldest brother, heard him speaking with the men, he burned with anger at him and asked, "Why have you come down here? And with whom did you leave those few sheep in the wilderness? I know how conceited you are and how wicked your heart is; you came down only to watch the battle." "Now what have I done?" said David. "Can't I even speak?" 1 Samuel 17:28-29 NIV
Can you feel the stress between David and his brother? His brother thought the worse about him and everything he saw involving David was filtered through those negative lenses.
If you want to take the stress away from certain relationships, you might need to examine your expectations about that person. You've got to find something positive about them. You need to see the potential just as God does. When we give people some grace, we might see amazing changes happening.
The Bible tells us not to let stress control our lives depriving us of good health and happiness.
We were designed for so much more than a busy life, our material achievements, or interactions with people. We belong to a Creator that wants to see us grow and be whole in all aspects of life.
The Bible is full of wisdom and is as relevant to the stress of modern life as it was a thousand years ago. God's Word will give you guidance, comfort, and power to address the different sources of stress in your life. Embrace His promises. Come to them again and again until stress isn't such a challenge anymore.
About the Author: Tricy Cheloni is an awesome blogger and entrepreneur that helps people take control of stress through healthy habits, a new mindset, and spiritual empowerment. Check out how awesome she is at Designed for Awesome!