The Best Books to Teach Biblical Sexuality
This article may contain affiliate links. I may earn money from the companies mentioned in this post with no additional cost to you. Please read my disclosure policy for more info. All Bible quotations are from the New King James Version (NKJV) unless otherwise stated Bible Copyright Attribution.
As parents, we are always teaching our children. One of the hardest things to teach in my opinion is Biblical Sexuality. My kids are homeschooled and so are all of their friends.
They really had no influence when it came to talking about sex. Most kids in school go through a sex education class and are exposed to sex in a non-biblical way.
The day finally arrived when my husband and I decided it was time to discuss the "birds and the bees" with the kids. We were scrambling.
As Christian parents, We knew we wanted to give the kids a biblical view of human sexuality. We asked friends how they taught biblical sexuality and no one had a solid answer.
This was a little alarming because Biblical sex is a serious topic. It was so important to us to give the kids a biblical view of sexuality.
I didn't want them to hear it in a "worldly" way. I wanted them to know exactly what God intended for sex, especially biblical sexuality in marriage.
We finally ended up searching the internet. I know, most people do this first but we didn't. We really wanted to get a personal recommendation from someone we knew.
We searched and searched and finally, stumbled upon The Talk: 7 Lessons to Introduce Your Child to Biblical Sexuality.
The Bible and Sexuality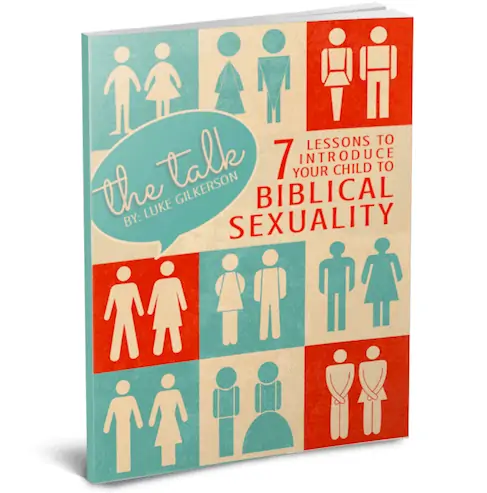 This was exactly what we were looking for. It had everything we were looking for to arm us with sex in the Bible. Now, we all know that we can learn directly from the Bible but this book had a few more details. It helped us compare Biblical sex against how the world views sex.
All the lessons are tied to scripture. For example, the first lesson talks about the difference between male and female and is based on Genesis 1:24-27.
Biblical Sex Topics Covered in this Study
Difference between male and female (Genesis 1:24-27).
Basic understanding of sexual intercourse and how babies are conceived (Genesis 1: 28-31).
Development of human life in the womb (Psalm 139:13-18).
An intimacy that is created through sex (Genesis 2:18-25).
The sin of adultery (Exodus 20:1-2, 12-17).
Discussion rape and sexual abuse (2 Samuel 13:1-2, 16-14).
The importance of honoring God with one's body (1 Corinthians 6:18-20).
The 7 different Biblical sex lessons are a perfect foundation to introduce your child to biblical sexuality. Some of these topics sounded scary and we were nervous about teaching them.
We proceeded with the Bible study because we didn't want our kids to learn about these topics from someone else. We wanted them to have a biblical view of sexuality.
We started this study with our daughters when they were 11 years old. The book recommends ages 6-10 yrs old but that's just a guide. You can start whenever you feel your child is ready.
Don't wait too long though because your child will have curiosity (especially with what the world has to offer). We haven't started this with our son yet (he is 10 yrs old) but we will be starting soon because his curiosity is rising.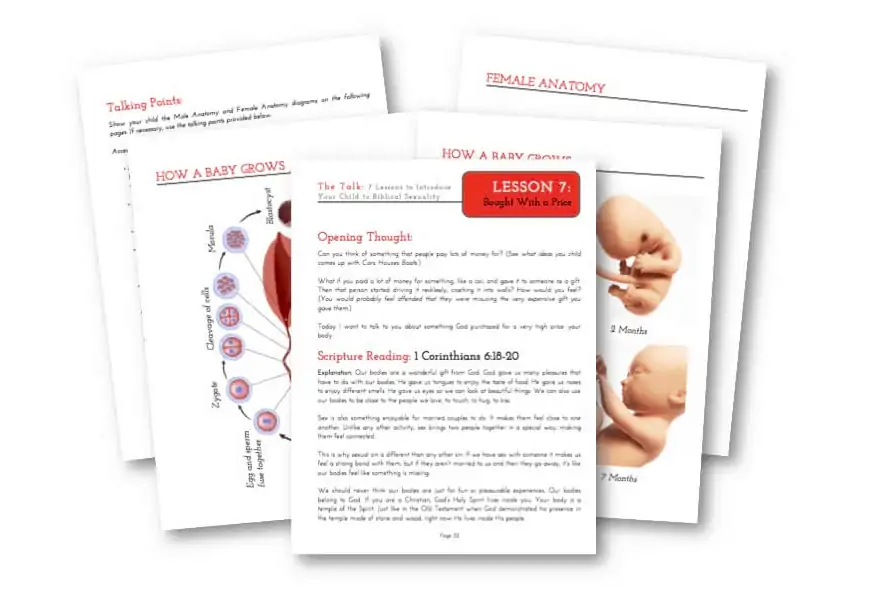 Biblical Sex In The Bible
This study is very visual. There are drawings of the male and female parts with proper explanations. I recommend that you and your spouse teach this study together.
It lets the child know that you are both on the same page and they can come to either one of you with any questions. There are drawings of the male and female parts with proper explanations.
There are two other books available for this study. After this one, you'll want to go through Changes: 7 Biblical Lessons to Make Sense of Puberty and Relationships: 11 Lessons to Give Kids a Greater Understanding of Biblical Sexuality.
We are currently teaching the last study. It has taken us almost 2 years to get through all 3 books. You can spread them out and teach them at your own pace. It's good to let time pass so your child has time to think and possibly come up with questions.
Related Articles: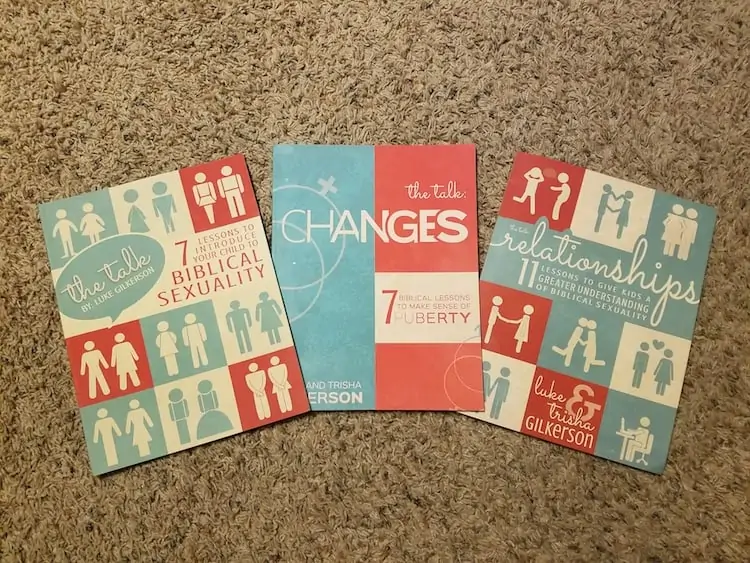 We decided to order all 3 books at the same time. You can purchase them at the same time or at different times. It's up to you.
I hope that this review was helpful to you. I haven't found anything else that teaches sex in the Bible the way this study does. It's a perfect way to give your child a biblical view of sexuality.
I listed the direct links to each study for you. I'd be happy to answer any questions about our experience!
Disclosure: I purchased these books myself and have nothing but great things to say about them. I was not compensated for my review. I did include my Amazon affiliate links in this post to help with my time if you decide to purchase. Have a Blessed day!