30+ Practical Ways to Make Money as a Teenager
This article may contain affiliate links. I may earn money from the companies mentioned in this post with no additional cost to you. Please read my disclosure policy for more info. All Bible quotations are from the New King James Version (NKJV) unless otherwise stated Bible Copyright Attribution.
The desire to start making money starts at a young age. Kids want things and parents either can't afford them or want their kids to save their money to buy them.
Making money as a teenager is a more practical time to start earning money. Sure, they get money on holidays and birthdays but that's not always enough to get them what they really want.
As a mom of teenagers, I can tell you that my kids always want clothes, gadgets for their electronics, Starbucks, etc. Thankfully, we have taught them that we will only buy what they "need" and they can save their own money to buy what they "want".
We do this because we want them to learn how to save money and steer them away from getting into credit card debt. You should definitely be teaching your teen about finances before they learn the hard way.
Learning how to make money as a teenager can take a little time but the good news is, there are several options available to get started.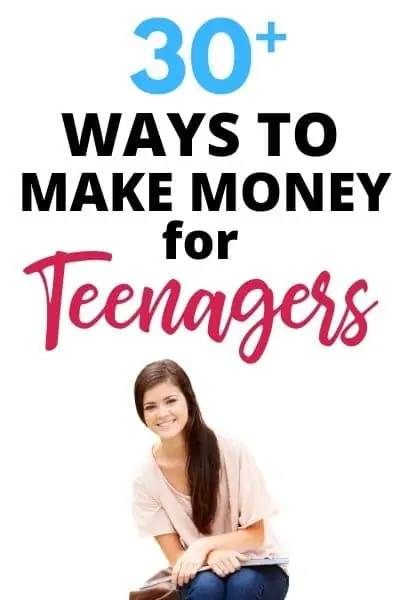 How Can Teens Make Money?
Teens can make money online, at home, or around the neighborhood. Making money as a teen is an important skill your teen needs to learn.
Managing money helps them learn how to save and get their bills paid. They will also learn how hard it is to earn money. They've most likely been handed money most of their life so they don't know what it's like to really work for it.
It's important for parents to be involved in this process. Helping your teen find a legitimate job will help them get started in the right direction.
Ways to Make Money as a Teen
It's easy to make a list of ways to earn money as a teen. The problem is, these ideas are not always practical. It's important to keep in mind that teens have other priorities besides work.
School is a big priority and should not be dismissed because your teen wants to work. Without proper education, your teen will struggle to make a living in life.
I've compiled a list of some of the best ways to make money as a teenager. These jobs will allow your teen to focus on school and make money in their spare time.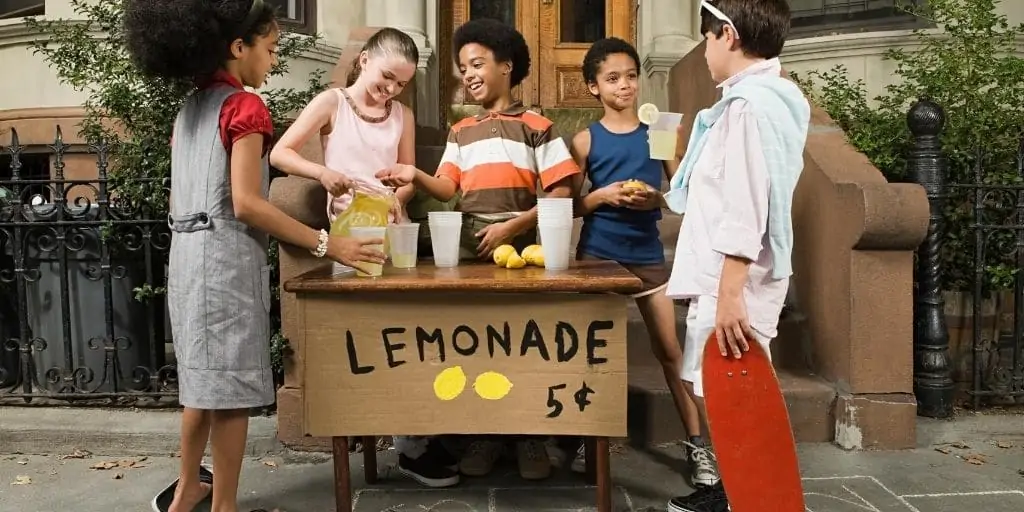 How to Make Money as a 13-Year-Old
1. Babysit – People are always looking for babysitters. My girls babysit for a family at our church. Most of the time it's to help out the mom with chores around the house.
2. Extra Chores – Helping parents, family members, or neighbors with extra chores is a great way for a teen to earn money. I always have so much on my plate so paying some extra money for a teen to help with my chores is well worth it.
3. Wash Cars – This is actually a much-needed service in my town. The closest car wash we have is 45 minutes away. We do have a mobile car wash service but they are so expensive.
4. Pull Weeds – Weeds are a nightmare. We always have a ton of weeds since we live in the mountains. I would pay a teen to pull my weeds any day.
5. Lemonade Stand – A lemonade stand is so much fun and it gives a teen real experience in dealing with money and customers. Learning good customer service at a young age will go a long way.
6. Sell Stuff Your Make – My girls used to love making jewelry and scarves. The idea of working hard to make something and then selling it is an accomplishment and keeps you encouraged to sell more.
7. Mow the Lawn – Mowing the lawn is fun and rewarding especially if you get paid to do it. Have your teenager check with your neighbors to see if they can mow their lawn for them.
8. Shovel Snow – Shoveling snow is a big job when you live in the mountains. Most people don't want to shovel snow and are always looking to hire someone to do it. It's a lot of work but your teen could become the snow shoveler for the neighborhood.
9. Water Plants – Watering plants takes time and most people don't have the time to do it. Have your teen check around and see if your neighbors or friends are interested in having them water their plants.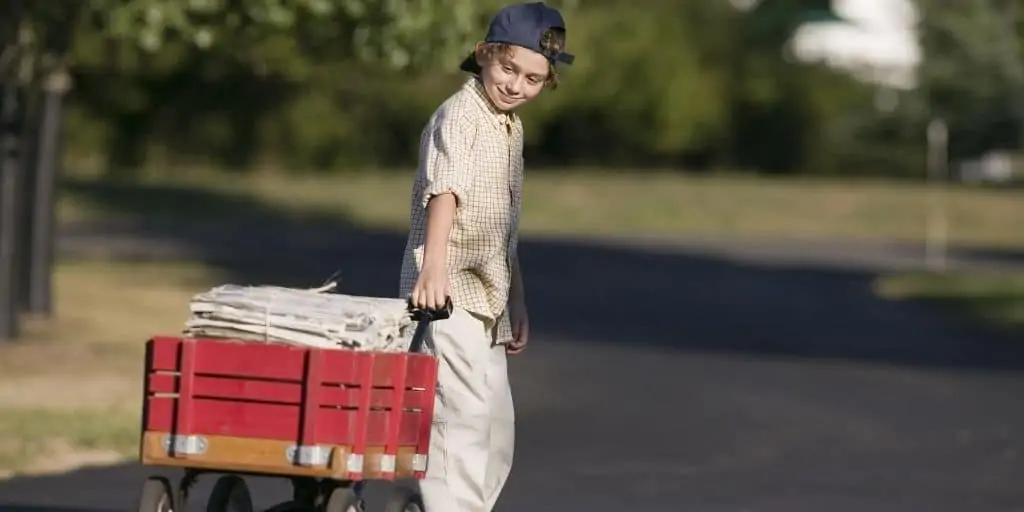 How to Make Money as a 14-Year-Old
10. Clean Houses – This can be as simple as vacuuming someone's home or getting down on the floor and cleaning. As people get older it's hard for them to clean and I'm sure they would be more than willing to pay a teenager to do it.
11. Deliver the Newspaper – Yes, newspapers still exist and they need to be delivered. Check your local newspaper service and see if your teen can get paid to deliver newspapers.
12. Help a Senior Citizen – Seniors are often overlooked. People assume they have help and most of them don't. Next time you see a senior citizen see if your teen can help them out. I'm sure they'd give you a couple of bucks as a thank-you. They may even have a project that they need help with.
13. Pick Up Dog Poop – There's no way of getting around pickup up dog poop other than paying someone to do it. If you see someone with a dog, have your teen ask them if they are looking for someone to scoop the poop. You may be surprised.
14. Clean Pools – Cleaning a pool is not very difficult. Most people just don't want to do it. My son has been cleaning my inlaw's pool since he was 10 years old. Have your teen walk around and offer their services to neighborhoods nearby.
15. Stable Hand – We have a ranch nearby and they are always looking for extra help. Shoveling horse manure is hard work but it's a great way to earn some extra money for your teen.
16. Walk Dogs – Walking a dog is good exercise for both the dog and the pet owner. The problem is, some owners don't want to do it. They know their pet needs it so they look for people to walk their dogs for them. This is where your teen comes in.
17. Pet Sitting – Our neighbors leave on trips for weeks and most of the time they ask my kids to pet sit them. It's a really easy way to make money. Have your teen ask your neighbors or friends to keep them in mind if they ever need a pet sitter. Most people travel and boarding a pet can cost a lot more than paying your teen.
18. Train Animals – Teaching your dog how to sit is a great accomplishment. Think of how rewarding it would be to train animals. Have your teen check around and see if anyone is interested in having them train their animals. Of course, your teenager would need to know how to do this. Thankfully, there are some great dog training books on Amazon.
19. Give Music Lessons – If your teen has musical talent and patience to teach, this would be a great way to make money. Music lessons are expensive but maybe your teen can charge a lower rate to get more business.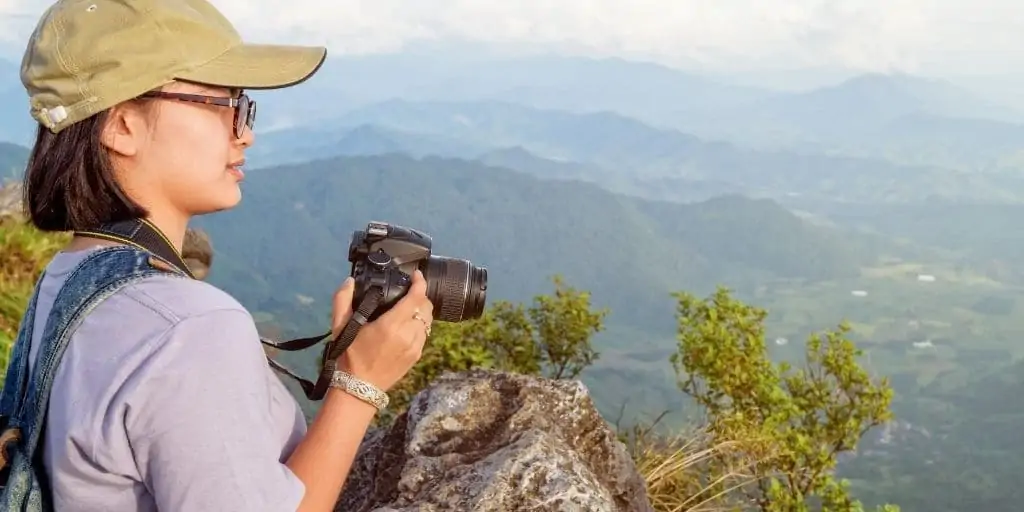 How to Make Money as a 15-Year-Old
20. Tutoring – This is a much-needed service. Traditional tutoring can be really expensive. Having a teen that can tutor at a discounted rate can help lots of people save money.
21. Help a Sports Team – Sports teams are usually looking for a water boy or someone to help with equipment. It's hard work but could be a great job for your teen if they enjoy sports.
22. Photography – If your teenager is skilled in photography, their skill can take them a long way. We've had teens take our family photos for us in the past and they came out great.
23. Lifeguard – Saving lives always has a great reward. Most lifeguard programs require certifications but these can usually be obtained through the Red Cross. Have your teen check the requirements to be a lifeguard.
24. Paint Fences – Painting fences is hard work but could really help people out. We live in an area where businesses can be flaky. It would be nice to have a teenager that could get the job done.
25. Work at a Restaurant – Working in a restaurant can be fun and hard at the same time. Dealing with the public is something all teenagers need to do so working a restaurant might be a good opportunity for them. Make sure to go to a restaurant that has good perks, you might get free food as an employee.
26. Work at Retail – Retail is another good place to learn customer service skills. My girls love clothes so they plan on working at their favorite clothing store so they can get a discount.
27. Umpire or Referee – When my kids sports when they were younger, I noticed a lot of teenage referees and umpires. Have your teenager check with your local park and rec districts to see if they can help in this area.
28. Face Painting – If your teen is good at drawing, they should offer services as a face painter. There are multiple events and birthday parties throughout the year that can bring them some extra cash.
29. Bake Sale – Bake sales are always fun. If you have a teen baker, they could make some extra money during bake sales. Have your teen check the area for bake sale opportunities. You can also check with local farmer markets to see if they can have their own booth to share their baked good.
How to Make Money Online as a Teenager
There are lots of opportunities to make money online as a teen. On the flip side, the internet can be dangerous. It's important to protect yourself by practicing online safety. Make sure to read the tips further down to protect your teen online.
30. Get Paid for Surveys – Most teens are on their phones or computers so taking online surveys would fit right into their normal schedule. Here are a couple of legitimate places to take online surveys that require you to be 13 years old.
Swagbucks
Ipsos I-Say
Toluna
31. Start a Blog – Starting a blog can be a great source of money but it takes a lot of time. If your teenager loves to write this might be the perfect fit for them. My girls wanted to start a blog but they hate writing so it hasn't worked out for them.
32. Start a YouTube Channel – This is another great source of income but it requires a lot of dedication. My kids have Youtube channels and between life and school, we can only film one to two videos per week. They haven't made much money yet but Youtube can take a long time to see the reward.
33. Sell on Etsy – Etsy is a great place for selling things. Your teen can even sell digital downloads and make some extra cash. If your teen is into homemade items, Etsy would be a great place to pursue them.
34. Sell on eBay – Selling stuff on eBay can make your teen some extra cash. People on eBay are always looking for old and used items. You could sell things like clothes, books, video games, electronics, toys, jewelry, and more.
35. Do Voiceovers – If your teen has a unique voice they may be able to make money with voiceovers. Check out voice.com to see if your teenager's voice is a good fit for television commercials, online videos, radio spots, and more.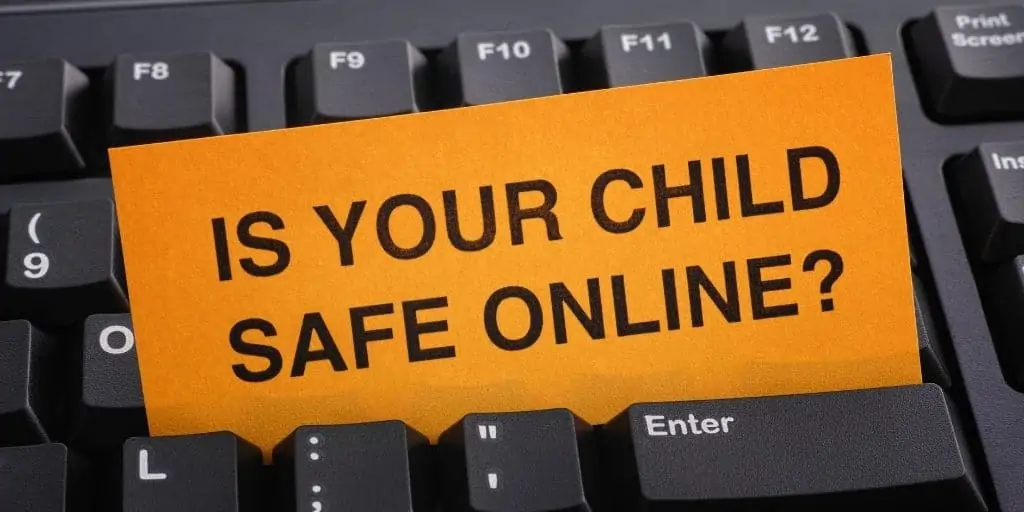 Internet Safety for Teens Making Money Online
There are safety practices your teenager should take when pursuing a job online. The internet is dangerous just like the world so you should equip your teenager with safe practices.
Here are some things to help you and your teen navigate the web safely while looking to make money.
Watch out for SCAMS – There is no job online that would require you to pay something to obtain an online job. Don't pay for a service to help your teenager find an online job. Choose reputable sources and go directly to them to obtain information about a job for your teen. Check the Better Business Bureau and the internet for reviews of the company.
Don't Fall for "Get Rich Quick Schemes" – Making money online is really no different than making money in the world. It all takes hard work. Don't fall for the scheme of making thousands of dollars a day without putting a lot of time into it. It's not true so don't do it.
Set up a Separate Email Account – Using your personal email is not a good idea when working online. Have your teen create a new one for their job so they can protect themselves online.
Install Malware Protection on your Computer – Your teen should protect themselves with malware protection on their computer or device. Viruses are common and new ones are created daily. Make sure your teenager protects their personal information.
Keep Your Personal Life Private – Your teen should only share what they absolutely have to. Instead of giving out your cell phone number, use a Google voice number, or communicate on social media. Internet privacy is a big problem so make sure your teen is well-informed.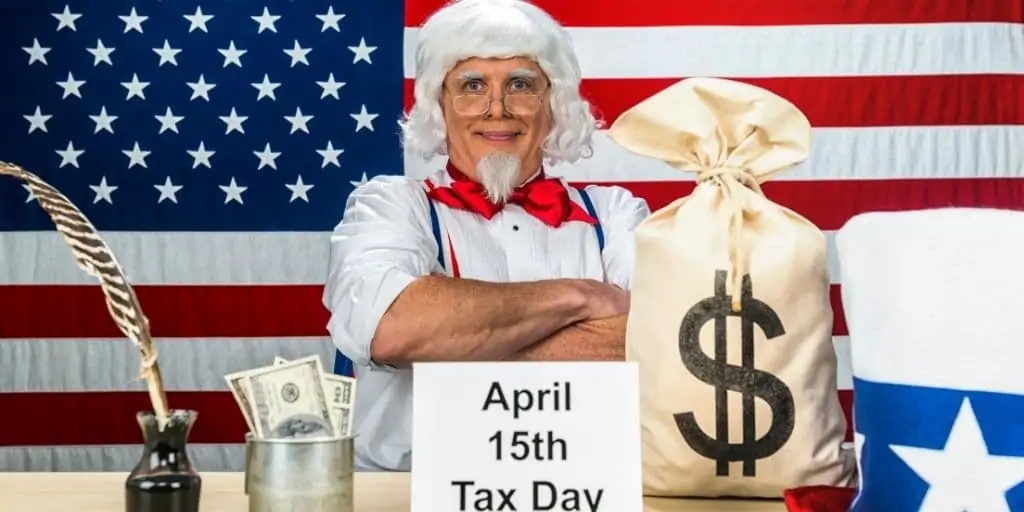 Teenagers Need to Pay Income Tax
If your teen is making money as a teenager, they are subject to income tax. If they have an employer, then that will be automatically taken out of their pay.
If they don't it is your teenager's responsibility to keep track of their income and expenses. Make sure to check with a tax person to see how your teenager needs to report their income if they are self-employed.
Is Your Teen Making Money?
Making money is a part of life and at some point, our teenagers need to learn how to make money. The important thing to remember is that our teenagers' most important responsibility is getting school completed.
Teenagers can become so determined to make money that they forget their first responsibility. If they go through life uneducated they won't be able to excel in a more advanced position.
As parents, we need to remind our kids that school will help them further their position. They will most likely spend their whole life working once they complete school so there shouldn't be a huge rush here.
This is not an exhaustive list of ways to make money as a teen. As a mom of three, I see these as the best ways to make money as a teenager while still fulfilling their school responsibilities.
My kids do things like babysitting and their YouTube channel but we don't let either one of them interfere with school. We try to encourage our kids to be serious about doing school by paying for their phones and car insurance.
They know that if their grades slip, they will no longer enjoy the privilege of having a phone or car insurance.
Is your teen working? I'd love to hear how your teen is balancing both work and school. Let me know in the comments below.