Completely Free Printable Bible Studies and Worksheets
This article may contain affiliate links. I may earn money from the companies mentioned in this post with no additional cost to you. Please read my disclosure policy for more info. All Bible quotations are from the New King James Version (NKJV) unless otherwise stated Bible Copyright Attribution.
Studying God's Word is one of the most important ways to grow in our walk with Christ. The only way to know who God is and what His plan is for humanity is in the Bible.
These free printable Bible studies can help us study specific areas in the Bible.
When we receive Jesus as our personal Lord and Savior, we receive the Holy Spirit (Acts 2:38). The Holy Spirit guides us into Truth and convicts us of right from wrong.
The Holy Spirit produces fruits of the Spirit within us and works in our lives to make us more like Jesus. In order to grow these fruits, we need to study who Jesus is and make the commitment to grow in our faith.
Being intentional about studying the Bible and praying will help us step out in faith and walk in God's Will for our life.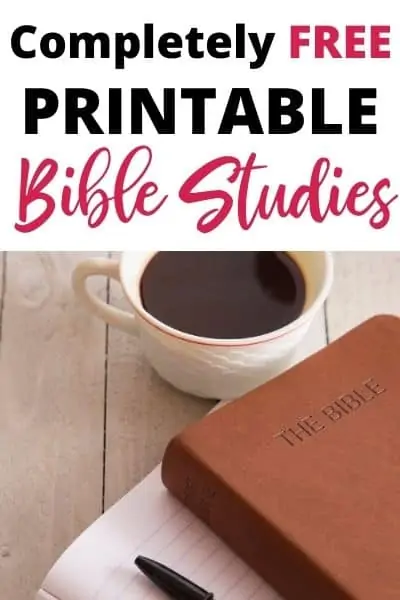 Free Printable Bible Studies
I personally love completing topical Bible studies. I'm dedicating this article to Bible study printables. Make sure to check out the other articles I've written for free Bible study resources:
These bible study worksheets are completely free. There is no sign-up required to get your free study worksheets. Just click on your desired Bible study below and it will take you to the free Bible study worksheets to print.
Free Printable Bible Study Worksheets
If you're looking for a free printable Bible study worksheet that is blank, just scroll to the bottom of this article and grab your free printable.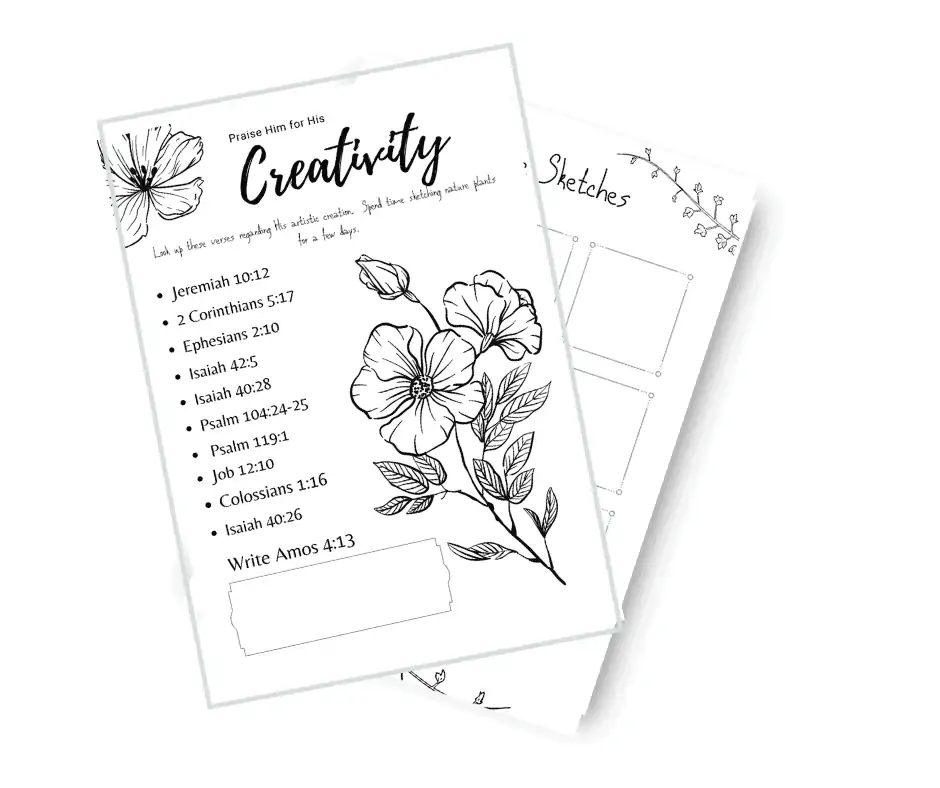 Praise Him for His Creativity Free Printable Bible Study
This printable Bible study focuses on God's creation. Spend time looking up each Bible verse to focus on His creation. We are surrounded by the craftsmanship and creativity of the Lord every day.
It's easy to overlook the beauty the Lord has put before you. Taking time to intentionally focus on creation will help you appreciate nature and humanity. Once you work through the Bible verses, you can follow up with sketches to remember what you noticed around you.
Click this Praise Him for His Creativity to get your free printable.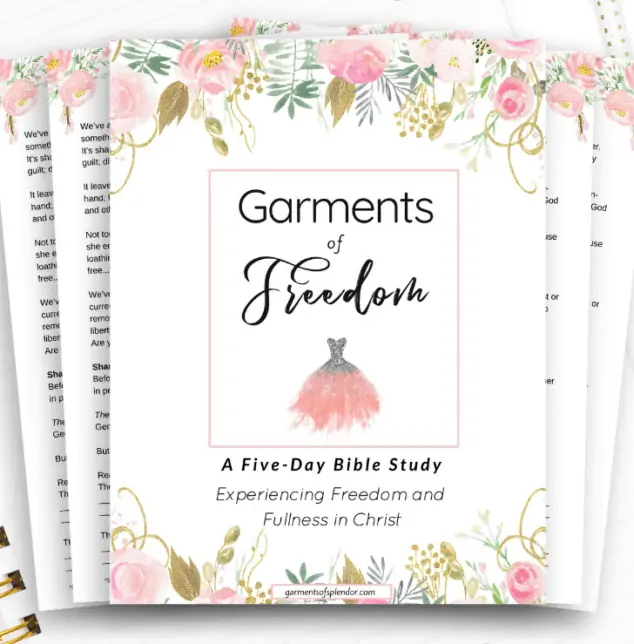 Garments of Freedom Free Bible Study Printable
This is a free printable Bible study that helps you experience freedom in Christ. This is specifically a Bible study for women. It teaches you to deepen your faith and live your life with the freedom Jesus came here to give you.
This is a great way to really examine your life and identify the bondage you may be living in. Learning not to believe the lies and take every thought captive in obedience to Christ takes work. We are naturally weak but with Christ, we can do anything.
In this free Bible study, you will spend five days examining your life and applying how you can experience the fullness and freedom in Christ.
Click this Garments of Freedom link to get your free Bible study worksheet.
Don't miss Our Favorite Bible Covers!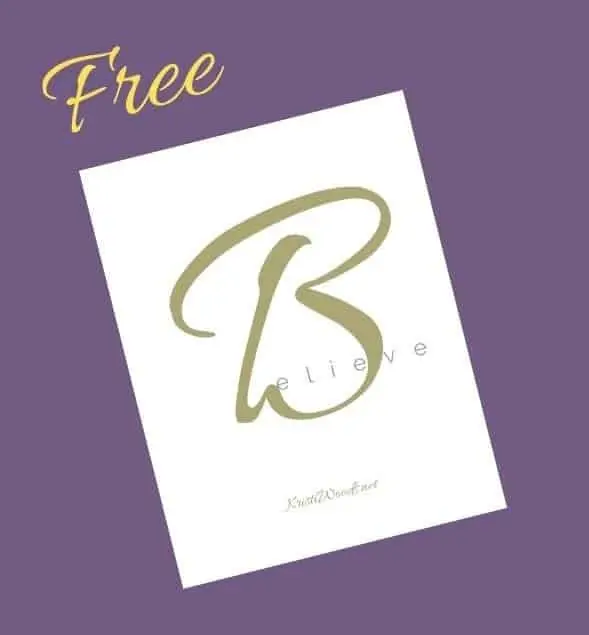 Believe Printable Bible Study
The word "Believe" is such a powerful word. This printable Bible study focuses on how we believe. How much do we really believe? We can read and speak the Bible but do we really believe what we are saying?
This Bible study takes you through God's Word and the challenges of truly believing what it says. Learning to apply God's Truth is the challenge.
Do you say you have faith but never step out in faith? Do you say you trust the Lord but when you are faced with trusting Him you take things into your own hands instead?
These are just some of the struggles we face in our walk with Christ. Truly believing and putting that into action will bring you into a deeper walk with Christ.
Click this Believe link to get your free printable Bible study worksheets (she does have some for sale on this page so make sure to scroll all the way down for the free Bible study).
Free Printable Bible Study Worksheet
I created a free printable worksheet for your Bible studies. I broke it down into sections that I feel would be beneficial for your Bible study time.
Click this free Bible study PDF link to get your free download. I created a color version and a black-and-white version. Both versions are available on the same download file.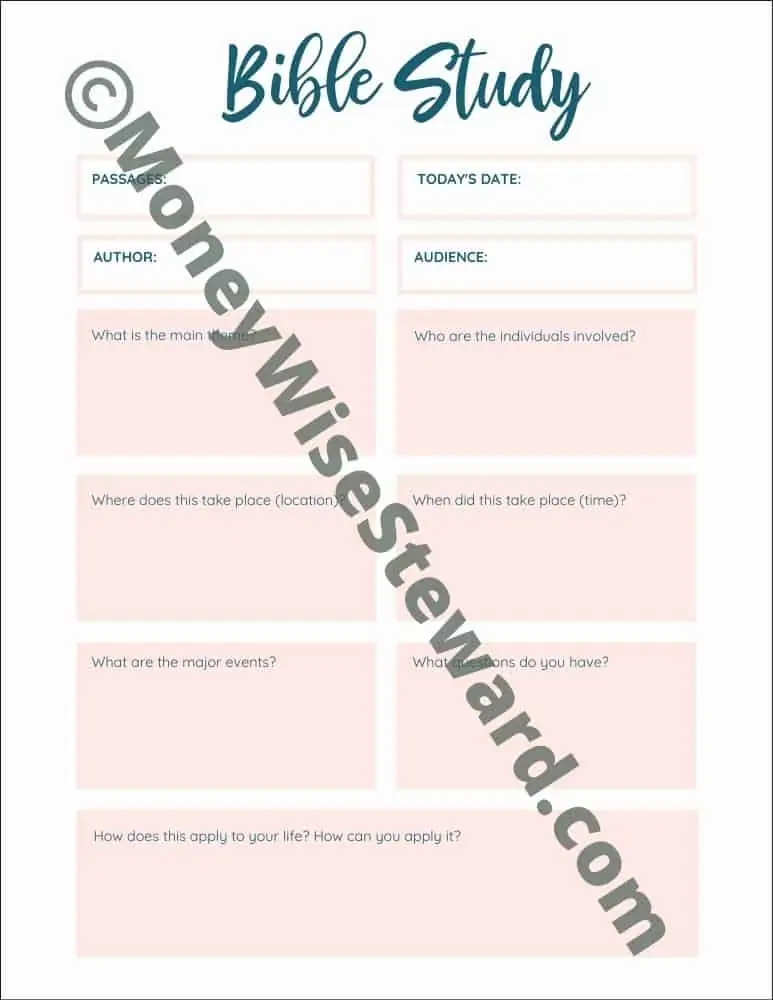 Here's a quick explanation of what each section means on the free Bible study worksheet.
Passages: Write the Bible verse or verses that you are studying.
Today's Date: The date you are starting your Bible study.
Author: Who wrote the Bible verse you are studying? You can find this in the intro of each book of your study Bible if you have one.
Audience: Who is the author writing to in the Bible verses.
What is the main theme? This is where you will write what the topic or concept is of the scripture.
Who are the individuals involved? Who are the people in this passage?
Where does this take place? What is the location where this is taking place? Looks for clues to determine the location.
When did this take place? What time of the day, year, or when in history is this taking place?
What are the major events? Are there any events taking place during this passage?
What questions do you have? Think of any questions that you may want answered to better understand this passage. Questions can be answered with a good commentary or by visiting got questions.
How does this apply to your life? How can you apply it? These are two great questions that you should take time to pray and think about.
Bible Study Printables
Free printable Bible studies are a great way to deepen your faith. There are many different types of Bible studies available on the internet. I'm working to find you the best free printable Bible studies.
When I say free, I mean there is nothing you need to do to get the freebie. The Bible study printables above make it easy to get your free download. You don't have to sign up for a newsletter or give your information on some sort of opt-in.
This post is a work in progress and my goal is to fill it with several free printable Bible studies. So far, these bloggers have given me permission to use their free Bible studies in hopes of blessing you.
What's your Favorite Way to Study the Bible?
I'd love to hear your favorite Bible study method. Let me know in the comments below!