The Best KJV Study Bible | See Our Top 3 Picks
This article may contain affiliate links. I may earn money from the companies mentioned in this post with no additional cost to you. Please read my disclosure policy for more info. All Bible quotations are from the New King James Version (NKJV) unless otherwise stated Bible Copyright Attribution.
When you receive Jesus as your personal Lord and Savior, you should supply yourself with the tools to get to know Him better.
One important tool is a good study Bible. A study Bible can help you understand the scripture as you read it.
You may or may not know but there are different Bible translations available. In this post, I will be focusing on sharing the best KJV study Bible.
I personally have a few study Bibles and a pocket Bible. They have been such an important part of my walk with Christ.
People usually have different preferences when it comes to choosing a study Bible. Thankfully, there are multiple King James Version Study Bibles available.
So we will be looking at different KJV study Bibles and their unique features. Don't miss these Bible covers, Bible highlighters, and Bible tabs to help further your Bible study experience.
What is a KJV Study Bible?
The "KJV" in a KJV Study Bible stands for King James Version. It's the English translation of the Christian Bible for the Church of England.
A study Bible contains a commentary that helps you better understand the Bible. It gives you an introduction to each book of the Bible to help you better understand the time and author.
It also has maps that give you visual locations while you are studying. There may be more features but these are the basics for most study Bible.
Choosing a KJV study Bible is a very important step in growing in your walk and everyone learns at different levels. One person may enjoy looking more at the colorful maps and another person may prefer a more in-depth commentary.
Since each study Bible has its own special features, we will be looking at them more in-depth to see which one works best for you.
The best KJV study Bible really depends on your personal preference. The King James Version study Bibles we will be looking at have different charts, formats, maps, etc. The idea is to help you narrow down the best study Bible for you.
Free Bible printables are available on my free Bible printables page.
Best KJV Study Bibles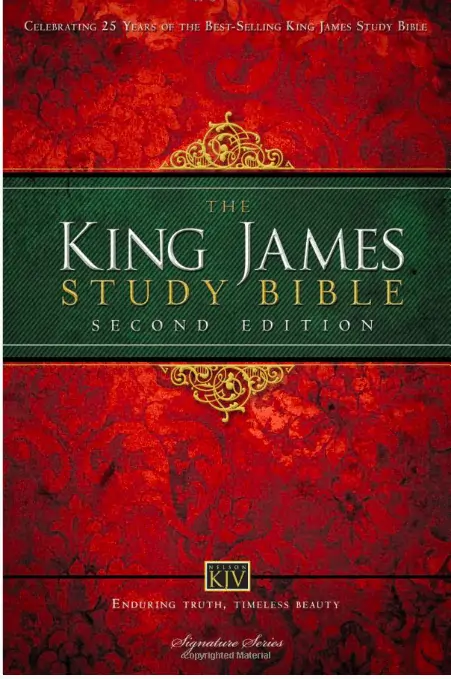 Thomas Nelson KJV Study Bible
More than 5,700 authoritative and time-tested study notes offer straightforward communication and a clear understanding
48 in-text maps and charts – modernized and redrawn for stress-free reference
Enhanced concordance with added Hebrew and Greek word studies gives deeper insight
Index of Christ and the Gospels
Index of Paul and his Letters
Index of Bible prophecy
Words of Christ in red
Doctrinal and archaeological footnotes and personality profiles written by trusted, conservative pastors and Bible teachers
Comprehensive book introductions and outlines
Center-column references with translation notes
A complete index to annotations, doctrinal footnotes, personality profiles, and archaeological sites
11-point type size
9.50″ x 6.50″ x 1.75″
Free Bible study tools software download
This Thomas Nelson King James Version study Bible is packed with some great features. It has a clear Bible doctrine and great resources to give you a better understanding. My favorite features are the in-text maps and charts, the index of Paul and his letters, the Bible prophecy index, and the large print.
Sale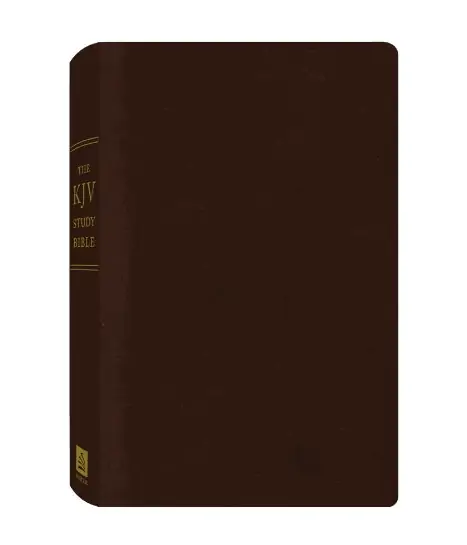 Barbour Publishing KJV Study Bible
Introductions for each Bible book
Color maps of biblical lands
Dictionary/concordance of key Bible names and terms
The words of Christ in red
Placeholder ribbon
This Barbour Publishing KJV Study Bible is bonded leather. It features a simplified Bible commentary series. It's a little smaller with 1408 pages. My favorite part is that it's not compact and it's not large. It's more like a medium-sized Bible which may make it easier to carry around.
Sale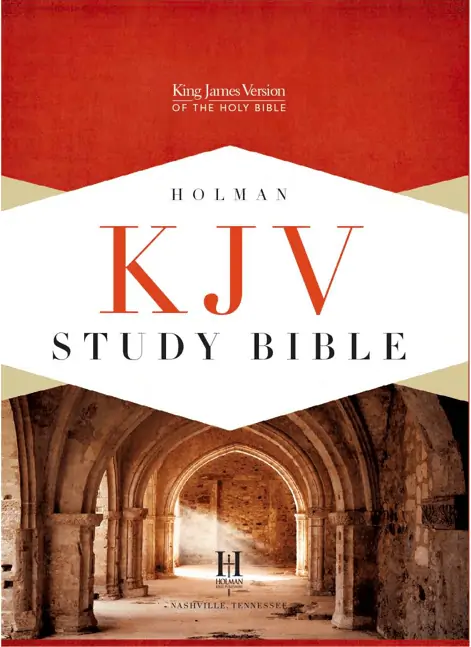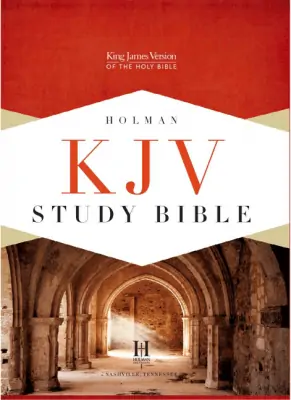 Holman KJV Study Bible
5,000 study notes
141 photos, 62 timelines, 59 maps, 16 illustrations & reconstructions, and 15 charts
A 40-page concordance
20 articles and essays
A helpful glossary of 17th-century expressions relative to the KJV's signature phrasing
A two-column Bible text setting with center-column cross-references
The words of Jesus in red
A one and three-year Bible reading plan
This Holman KJV Study Bible is the only full-color KJV study Bible. It features Bible reading plans and the words of Jesus in Red. My favorite part is the space for study notes and the 17th-century glossary.
Sale
KJV Study Bible
Used Book in Good Condition
Hardcover Book
English (Publication Language)
2237 Pages - 09/01/2012 (Publication Date) - Holman Bible Publishers (Publisher)
These are our favorite King James Version Study Bibles. Each member of my family has a study Bible and it has helped us all tremendously during our Bible study time.
The KJV translation is an older bible translation but it is preferred by many people. I find the translation text a little harder to read but it's great to use for accurate studies.
What do you think about these study Bibles? I'd love to hear if you think there is a better King James Version study Bible. Leave us a comment below to share your experience. We love hearing from our readers so we can provide the best products!