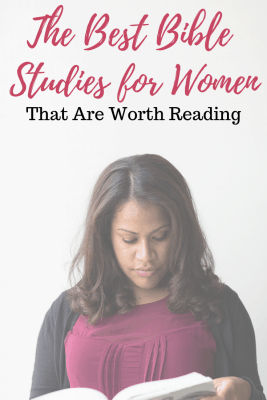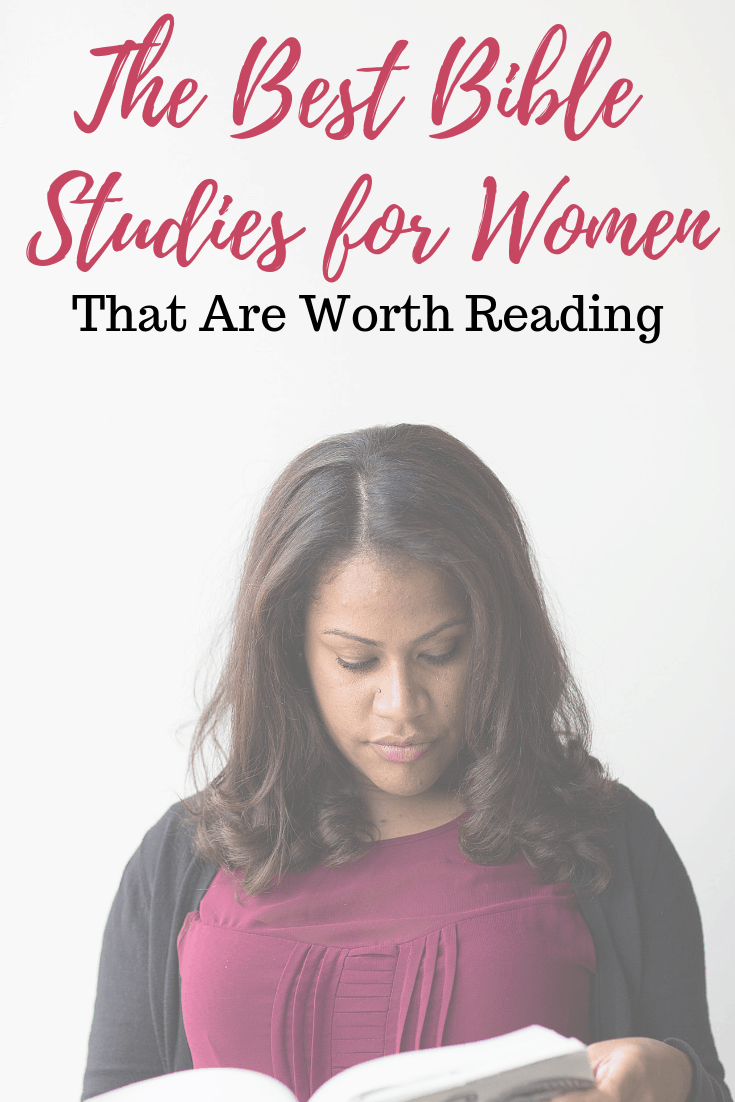 It's been over 10 years since I accepted Christ into my life. One of the things that helped me the most was studying God's Word through Bible studies for women. I've been a part of a few different women's Bible study groups and have been so blessed by them.
It's funny how God knows exactly what we need. It took me a long time to understand the importance of fellowship. The Bible speaks about two being better than one. I love these verses in Ecclesiastes 4:9-12:
"Two are better than one Because they have a good reward for their labor. For if they fall, one will lift up his companion. But woe to him who is alone when he falls, For he has no one to help him up. Again, if two lie down together, they will keep warm; But how can one be warm alone? Though one may be overpowered by another, two can withstand him. And a threefold cord is not quickly broken."
I love people but I mostly like to stay to myself. That changed the moment I walked into my first women's Bible study. I was surrounded by women who knew the importance of fellowship.
These Bible studies for women have helped shaped me. I never knew the love of the Body of Christ like I do now. I'm currently in one women's Bible study that's a small group. There are only nine of us. We meet once a week for about 3 hours. That may sound like a lot but trust me, it's been such a Blessing.
At one point, I was in three different women Bible study groups. I had to cut back when I started homeschooling my kids because I didn't have enough time. Don't overwhelm yourself with too many Bible studies. Make sure you find one that really speaks to you so you can fully participate.
I'm excited to share my favorite women Bible studies with you. I've completed several of these studies myself and the rest have been recommended to me by fellow believers. They are all great Bible studies and can be done alone or with a group of women.
Bible Studies For Women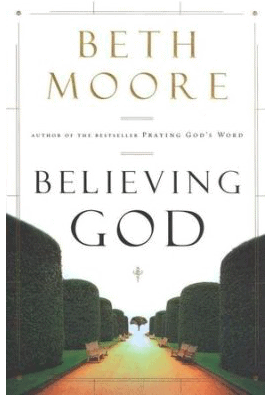 Believing God
Believing God by Beth Moore was the very first Bible study I ever did.  It was a great one because I was a baby Christian and Beth Moore is on fire for the Lord. It really gave me a good foundation in my childlike faith.
Now looking back, I was really struggling with believing God. We can know what God says but do we actually believe Him? This is the perfect Bible study to arm you with the tools to believe what God says.
Sale
Believing God
Moore, Beth (Author)
English (Publication Language)
272 Pages - 04/01/2015 (Publication Date) - B&H Books (Publisher)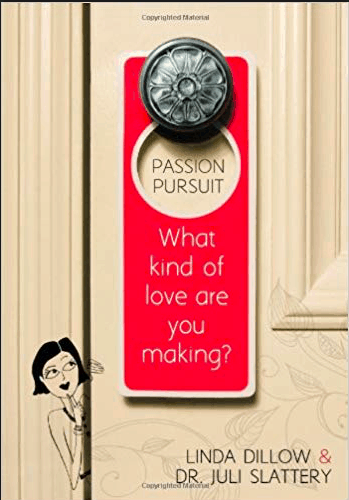 Passion Pursuit
Passion Pursuit by Linda Dillow and Dr. Juli Slattery is a different type of study. It's actually about sex and what goes on in the bedroom. At first, it made me a little shy but once we got past the first few lessons I loosened up.
It never occurred to me how important our intimacy is with our husbands. Unfortunately, I had a world view of sex and made some mistakes in my life. It was really refreshing to see that God has given me permission to have sex and enjoy it without feeling embarrassed or ashamed.
Here are a few highlights from the Bible study:
What does God say is okay and not okay in the bedroom?
I'm 54 years old; how can my husband still be attracted to me?
Why did God make men and women so different?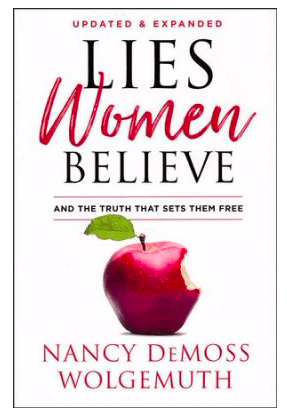 Lies Women Believe
Lies Women Believe by Nancy Demoss Wolgemuth is such an eye-opener. I don't know about you but I'm easily deceived. This Bible study helps you see where you are being deceived.  It takes you right to the root of the lie.
Growing up with a non-Biblical world view made it hard for me to see through the deception. I imagine even believers from a young age still have an issue with it. Nancy helps expose areas of deception that are most commonly believed by Christian women.  She shares how we can be delivered from these things and walk in God's grace, forgiveness, and abundant life.
Sale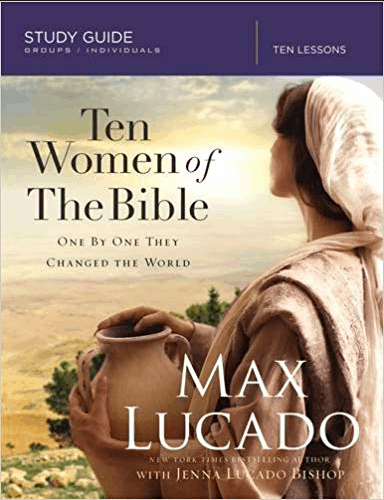 Ten Women of The Bible
Ten Women of the Bible by Max Lucado is a Bible study about women in the Bible. It's kind of funny that the author is a man but rest assured, it is written with his daughter. I love this because there we so many important women in the Bible and once you learn more about them it's easier to connect with their situation.
As we study these women in the Bible, God reveals important truth for us to grasp. Even though they lived in a different time, they still face the issues we face today. (Just a side note that a fellow Christian blogger wrote an amazing 30 day devotional about mom's in the Bible and leaving your Mom Legacy.  Click this Leaving Your Mom Legacy Devotional link to read my review.).
This Women's Bible Study Includes:
Sale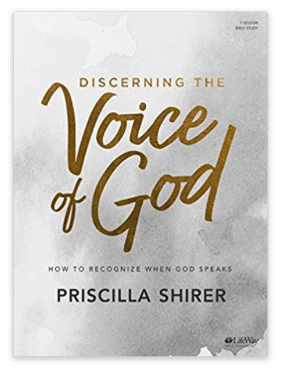 Discerning the Voice of God
Discerning the Voice of God by Priscilla Shirer is all about recognizing when God speaks. You may know Priscilla Shirer from the amazing movie "War Room".  She is on fire for the Lord and I just love her!
This Bible study will help you discover the root of hearing and communicating with God. It features illustrations and exercises that will help you recognize the many Blessings God has for us.
This Bible Study for Women Includes:
Leader tips in the back of the Bible Study Book
In-depth stories and illustrations
Personal study to be completed among the 7 group sessions
Articles and insights from Dr. Tony Evans
Exercises to equip you post-study
Sale
The Best Christian Comedian That Will Keep You Laughing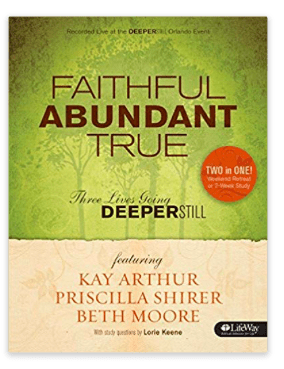 Faithful, Abundant, True
Faithful, Abundant, True features three of my favorite Bible study teachers. It's a study that is recorded live so if you love watching women Bible studies than this one is for you.
Each author teaches something different. Kay teaches pretty much the entire book of Hebrews, Priscilla teaches on God's abundance, and Beth teaches on discernment. I haven't personally done this one but the authors are great teachers and the reviews are great!
Sale
This is a list of Bible studies for women that will continue to grow.  I'm constantly doing new Bible studies and will add to them as I complete more.  Do you have a favorite Bible study for women? If so, leave me a comment below. I'd love to hear about it.