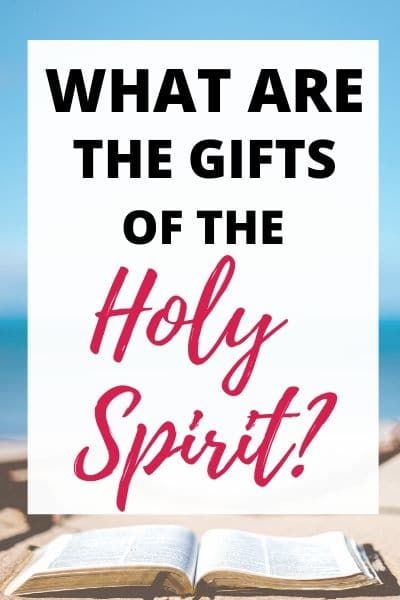 Are you walking in God's purpose for your life? Paul wrote about the gifts of the Holy Spirit in Romans 12. Most of us don't think of our gifts and talents as Gifts of the Spirit, but God gave all of us all spiritual gifts to use for worship, service, and fulfillment.
Let's find out what God's purpose is for spiritual gifts and which gifts Paul wrote about in the Book of Romans. Finally, we'll learn how to figure out what your gifts are and how to use them.
What are the Gifts of the Holy Spirit?
And so, dear brothers and sisters, I plead with you to give your bodies to God because of all he has done for you. Let them be a living and holy sacrifice—the kind he will find acceptable. This is truly the way to worship him (Romans 12:1).
While each gift has its own function, they all serve the same purposes. In Romans 12:1-2, Paul explains that using our spiritual gift is "truly the way to worship him" and that "you will learn to know God's will for you."
Our spiritual gifts in action serve each other, the church, and the Christian community, but we must always remember that the main reason God gave us gifts is to worship Him.
The 7 Gifts of the Holy Spirit
Paul lists 7 Gifts of the Holy Spirit in Romans 12:6-8:
"Having then gifts differing according to the grace that is given to us, whether prophecy, let us prophesy according to the proportion of faith; Or ministry, let us wait on our ministering: or he that teacheth, on teaching; Or he that exhorteth, on exhortation: he that giveth, let him do it with simplicity; he that ruleth, with diligence; he that sheweth mercy, with cheerfulness." Romans 12:6-8 KJV
Prophecy
Service (ministry)
Teaching
Encouragement (exhortation)
Giving
Leadership
Kindness (mercy)
"For by the grace given to me I say to everyone among you not to think of himself more highly than he ought to think, but to think with sober judgment, each according to the measure of faith that God has assigned." Romans 12:3 ESV
So if God has given you the ability to prophesy, speak out with as much faith as God has given you. If your gift is serving others, serve them well. If you are a teacher, teach well.
If your gift is to encourage others, be encouraging. If it is giving, give generously. If God has given you leadership ability, take the responsibility seriously. And if you have a gift for showing kindness to others, do it gladly.
How to Use the Gifts of the Holy Spirit
Now that we know what the seven gifts of the Holy Spirit are, let's see how we can use them.
Spiritual Gift of Prophecy
If prophecy, let us prophesy in proportion to our faith. God gives prophets divine inspiration to share His plans and instructions. Prophets are God's messengers for reproof, comfort, or revelation.
Prophets must use their spiritual gift in proportion to the faith God gives them. They must maintain their intimacy with God to hear His messages and to receive the strength and discernment to deliver His word correctly. A false prophet will say "God says…" when they're not sure the message came from God, or for their own gain.
Examples of Prophets in the Bible: Isaiah, Jeremiah, John the Baptist
Spiritual Gift of Serving Others
If your gift of the Holy Spirit is serving others, serve them well. The Greek word for "service" refers to the practical ministry by carrying out the commands of the leaders. Servants may prepare, collect, or distribute charities and food as they promote God's word.
Today ministry servants include evangelists, elders, and offices of the church. Examples of ministry servants in the Bible are Moses and the Apostles.
Spiritual Gift of Teaching and Encouragement
These two gifts of the Holy Spirit are similar so I'm going to explain them together and share the difference.
If you are a teacher, teach well. Teachers share knowledge of scripture and provide instructions for Christian living.
If your gift is to encourage others, be encouraging. An encourager has the gift of exhortation. They teach, but they focus their instruction on practical application, consolation, and comfort.
David Guzik explained the difference between the gift of teaching and encouraging in his commentary.
"This (teaching) has in mind instruction, while exhortation encourages people to practice what they have been taught; both are necessary for a healthy Christian life. Those who are taught but not exhorted become "fat sheep" that only take in and never live the Christian life. Those who are exhorted but not taught become excited and active, but have no depth or understanding of what they do and will burn out quickly or will work in wrong ways." David Guzik
Examples of teachers and encouragers from the Bible include Jesus and Paul. Modern-day encouragers include motivational speakers, counselors, and life coaches.
Spiritual Gift of Giving
If it is giving, give generously. People with the gift of giving give generously because they enjoy it. They express God's love and their love for others in their giving. God loves a cheerful giver, so He uses them as a vehicle to distribute resources.
Sometimes God will increase a giver's resources so they can give more. But if the giver stops giving, those resources may dry up.
Example of a giver in the Bible: The widow who gave two small coins to the church treasury in Mark 12:42-44
Spiritual Gift of Leadership
If God has given you leadership ability, take the responsibility seriously. Leadership is challenging and complicated, so they must lead with diligence and carefulness.
Examples of leaders in the Bible: Joshua, David
Spiritual Gift of Kindness
And if you have a gift for showing kindness to others, do it gladly.
The Greek word for "kindness" in this scripture means to "have mercy." It refers to helping people in need as motivated by strong compassion and empathy. The gift of mercy must come from the Holy Spirit because it's especially hard to have compassion for people who are cruel or selfish, and even more so to do it cheerfully.
Our greatest example of mercy is Jesus.
What is My Spiritual Gift?
"Do not conform to the pattern of this world, but be transformed by the renewing of your mind. Then you will be able to test and approve what God's will is—his good, pleasing, and perfect will." Romans 12:2 NIV
Do you see yourself in any of these gifts of the Holy Spirit? What if you don't know what your spiritual gift is?
Ephesians 2:10 says that God had a specific task in mind, and then He created each of us, specifically suited and designed to get the job done. So Paul tells us not to adopt what others tell you to think or copy what is popular, but let God tell us His good and perfect will for us by spending time with Him.
Just as our bodies have many parts and each part has a special function, so it is with Christ's body. We are many parts of one body, and we all belong to each other (Romans 12:3-5).
How do I use my Gift of the Holy Spirit?
There are many ways to serve, lead, give, teach, and show mercy. As you continually seek God's will through prayer and scripture, just start walking. Try things and follow His lead. He will teach you and lead you, especially through the things that don't work out.
But no matter how we use our gifts of the Spirit each day, we are all called to do so in humility and love. God planned each day-to-day task because they are all equally necessary.
All gifts of the Holy Spirit are just that: gifts from God. We didn't earn them, and we don't deserve them. Regardless of how big or visible your work is, we should always remember that we use them for His glory, not ours.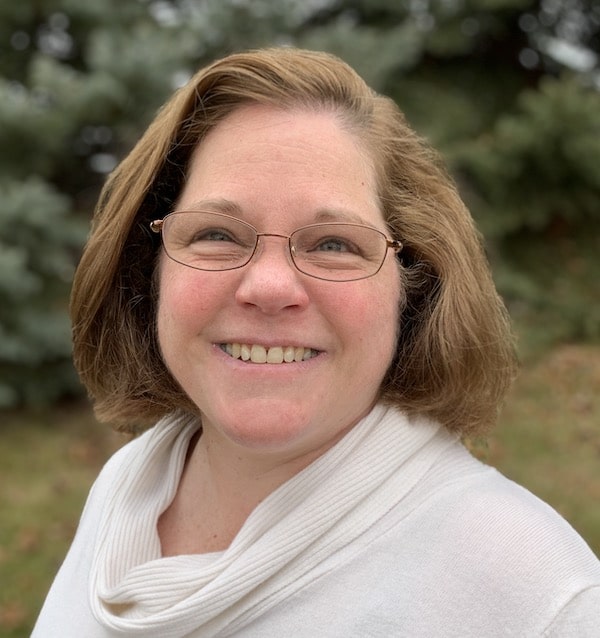 Valerie suffered through years of debilitating anxiety brought on by infertility, vision loss, and breast cancer until she learned that victory over anxiety comes only through surrender to Jesus. Now she helps women overcome anxiety through faith on her blog VictoryThroughSurrender.com and as co-director of CandidlyChristian.com. Valerie lives in Wisconsin with her husband and teenage daughter.