The first step to taking control of your finances is learning how to make a budget. Creating a monthly budget makes managing your money so much easier. Once you make the commitment to start a budget template, you'll be able to see where your money is going every single month.
What is a Budget Template?
A budget template is a form that you can use to break down your monthly income. It allows you to allocate a specific amount of money towards your monthly expenses, needs and wants each month. Templates make it easy for you to have total control of where your money is going.
How Do You Use a Budget Template?
Budget templates are the easiest way for you to keep track of your budget. They are simple to use. If you aren't using a template now, you may have some other way of keeping track of your expenses.  I used to keep track of my expenses on a blank sheet of paper and it got very unorganized.
All you need to do is think about the monthly expenses you have every month. After that, you need to assign a personal budget category to each item.  Once you get it all set up you will be able to see where you are spending money.
There is one thing you need to do before you start using a budget worksheet. You need to make sure you know how to create a budget.
Why Do I Need a Budget Template?
A budget template is an organized way of keeping track of your monthly income. Before I started making a budget I never knew where my money was going. Not to mention, bill time would come and I'd be in the negative.
If you don't manage your money than you'll be guessing every month about how much money you have left. It's a great feeling to know exactly where every dollar was spent when bill time comes.
Best Free Monthly Budget Templates
These printable budget worksheets are perfect to keep you on track with your budget. If you are looking for online budgeting tools to help you keep track of your budget, I've listed my favorite ones below.
1.  Free Monthly Budget Template from Money Wise Steward
I created this free monthly budget template to help you get your budget organized. I didn't add any budget categories to it because everyone has different categories.
It's perfect to start customizing your budget items. This printable budget worksheet was used by me until I decided to move to an online budgeting tool instead.
I love how colorful this one is but I also created one with just black and white if you'd rather have it that way. Grab both copies of this free personal budget template.
2.  Monthly Budget Template from Stacy Savings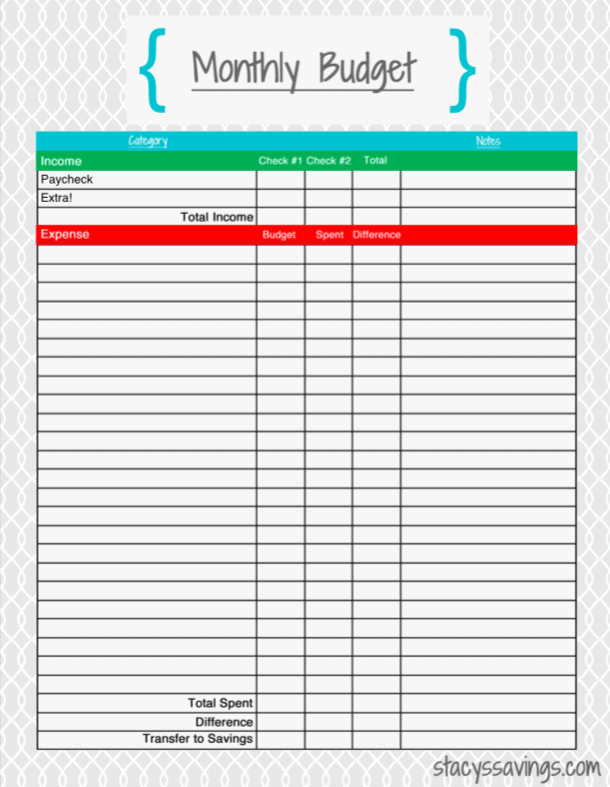 Stacy Savings put together this personal budget template. I love it because it's a great format and has a really fun design.  She offers this printable budget worksheet to help her readers with their budgets.
Click this monthly budget template link to get your download.
3. Printable Budget Worksheet from Saving Dollars and Sense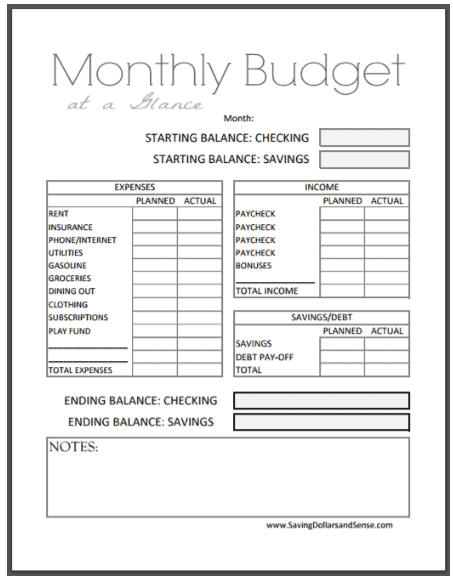 I love the layout of this printable budget worksheet. If you want preset personal budget categories than this is perfect for you.  It breaks out your income, expenses, and savings all in one place.
Click this free printable budget template link to get your download.
Online Budgeting Tools
If you don't like using paper and pencil, then you may want to try out one of these online budgeting tools instead. I started out using a budget template and decided that it would be easier for me to use a free online budget app.
I've used a lot of budgeting tools online and am listing my favorite ones below. They are free and have an option to upgrade to a paid subscription if needed.  I personally always go with the free version because it works for me.
These are the best online budgeting tools. My favorite part is that they allow you to go to previous months. Sometimes my husband will ask me about something in our budget a few months back and the budgeting app makes it so simple for me to get the answer for him.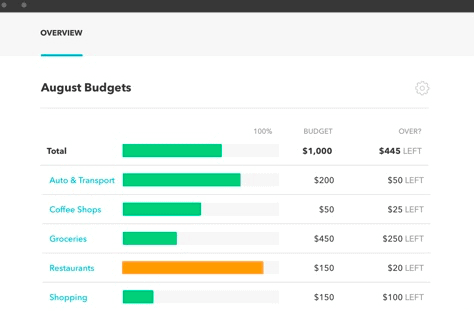 Mint is an online budgeting tool that uses graphs to get you a picture of your finances and see how you can improve them. They make it easy to create a budget and keep track of how much you've spent and how much you have left.
It's really convenient to just pull out the budget app and have everything right at your fingertips.
Easily create budgets, and see our suggestions based on your spending
Track your bills like never before. Get alerts when it's time to pay so you never miss one
Find out your credit score for free and get tips to help improve it, no credit card required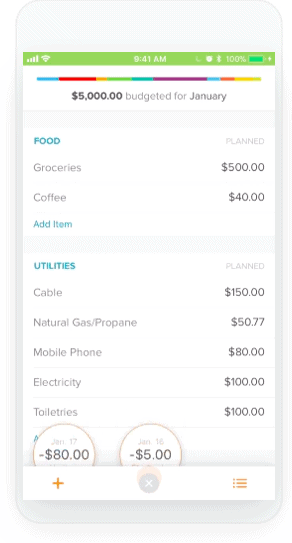 Every Dollar is my favorite online budget tool so far. I've been personally using it for the past few years and it has been helping me stay on track with my budget.
It's so easy to use. Just set up your personal budget categories, add in your expenses (as you spend them), and it will deduct the amount of the purchase from your specified category. It allows you to keep track of exactly how much you spend in each category.
Helps you create a monthly budget so you can achieve your money goals
Say goodbye to money stress and hello to confidence in your financial future
Create your first budget in less than 10 minutes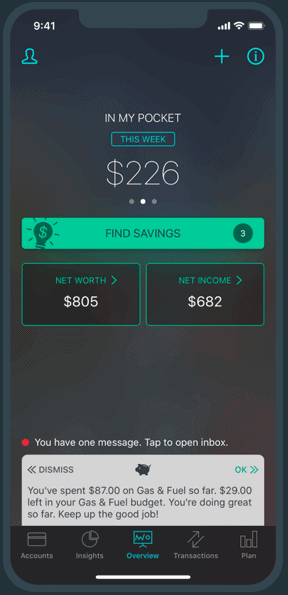 This is a fun online budget app that shows you how much you have left to spend. The spending amount is calculated after you've set your bill amounts, spending goals and saving goals.
The amount of money left is accessible at any time. I like to have my budget broken down to each personal budget category like groceries, gas, etc. This budgeting app allows you to do that.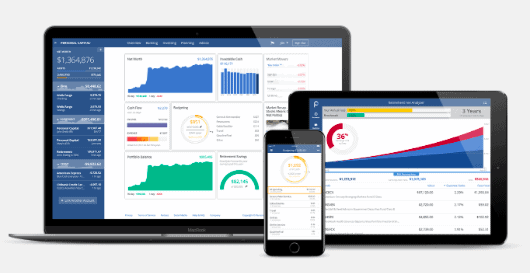 Personal Capital is a free online budget tool that gives you a first look at everything in your financial plan. You can see the big picture which allows you to keep track of your goals.
There are paid "add-ons" available but the free option has a lot of great features. You can upgrade if you feel like you want to utilize more features.
A smart way to track and manage your financial life
Optimized for Androids and iPhones, tablets and watches
Accounts all in one place
---
Creating a budget is one of the best things you can do.  I haven't always lived on a budget. My husband and I used to be in over $55,000 worth of credit card debt.
Thankfully we were able to use a budget template and online budgeting tools to get us out of that scary place. If you are thinking "budget" then you are thinking in the right direction.
Now take that thought of "budget" and do something about it. There are tons of free online budget tools that are available. Trust me, you will be so happy that you did!