44 Bible Verses about Faith Plus! Free Printable
This article may contain affiliate links. I may earn money from the companies mentioned in this post with no additional cost to you. Please read my disclosure policy for more info. All Bible quotations are from the New King James Version (NKJV) unless otherwise stated Bible Copyright Attribution.
Faith is something I've been wrestling with over the past few months. I like to think I'm really strong in my faith but I've had to question that lately.
During my questioning, I decided to dig into Bible verses about faith. I want to be clear that I'm not questioning my faith in Jesus. He is my everything and I stand on His Truth every second of the day.
Faith in the Bible
The faith that I want to obtain is the faith in the Bible. There are multiple examples of people in the Bible who had complete trust in the Lord and did everything He said to do.
I want that faith. I want to step out in faith and do what God calls me to do. I want mustard seed faith so nothing will be impossible for me.
Scriptures on faith have shown me that I'm not always choosing faith over fear. I understand that we all go through things that can waver our faith. And I truly believe that when we are faced with this, there is a purpose to grow us in our faith.
I pray that these Bible Scriptures on faith help you grow in your faith. It doesn't matter where you are in your walk, there is always room to grow to be more like Jesus.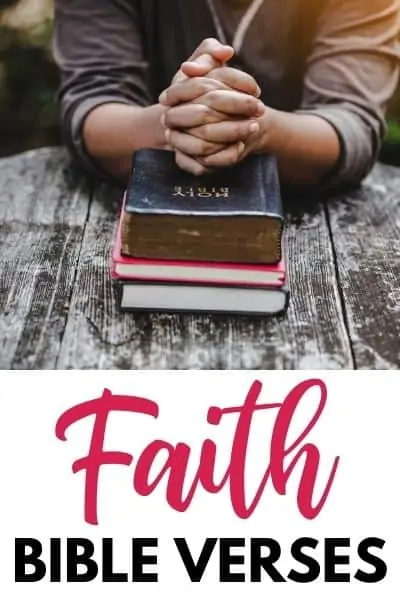 Free Printable Bible Scriptures on Faith
I made these Bible verses about faith free printable notecards so they are easy to take with you. All you need to do is click this faith Bible verses free printable link to get the free printable, print it on card stock (this is what I use), cut it out, punch a hole in the corner, and use a loose leaf ring (this is what I use) to secure it.
You can also laminate (this is what I use) them if you'd like. It will help keep them in good condition. I pray that you can benefit from this faith Bible verse printable.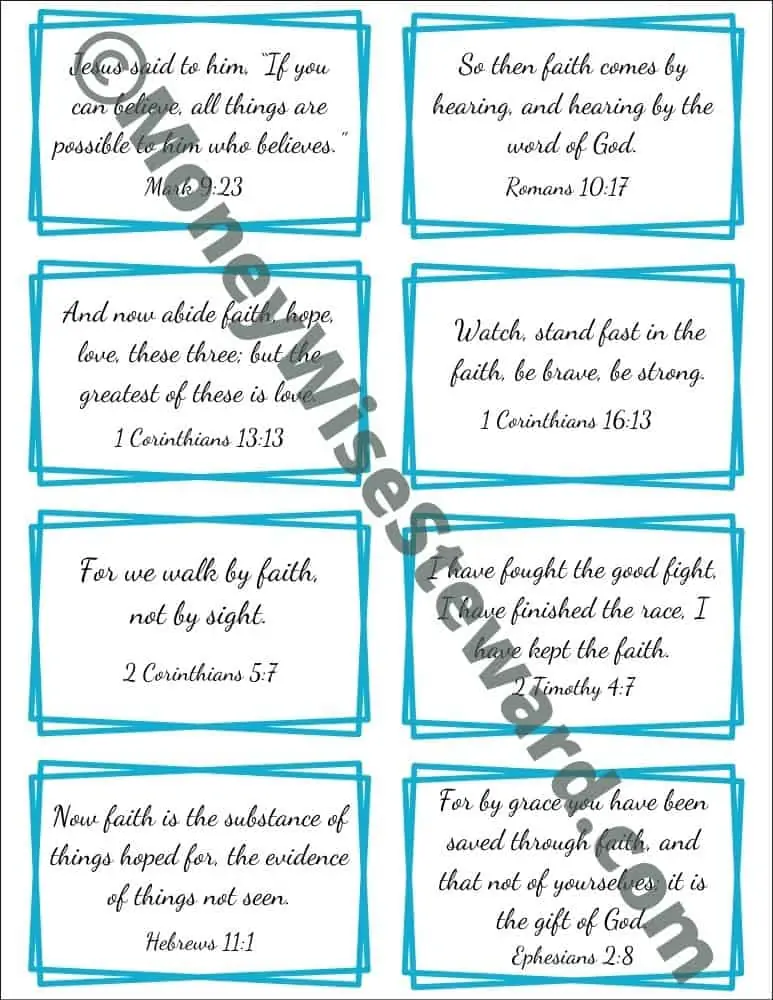 Bible Verses about Faith
The Bible has many different versions available. The verses about faith below are from the New King James Version.
I listed these faith verses in order of the books of the Bible below.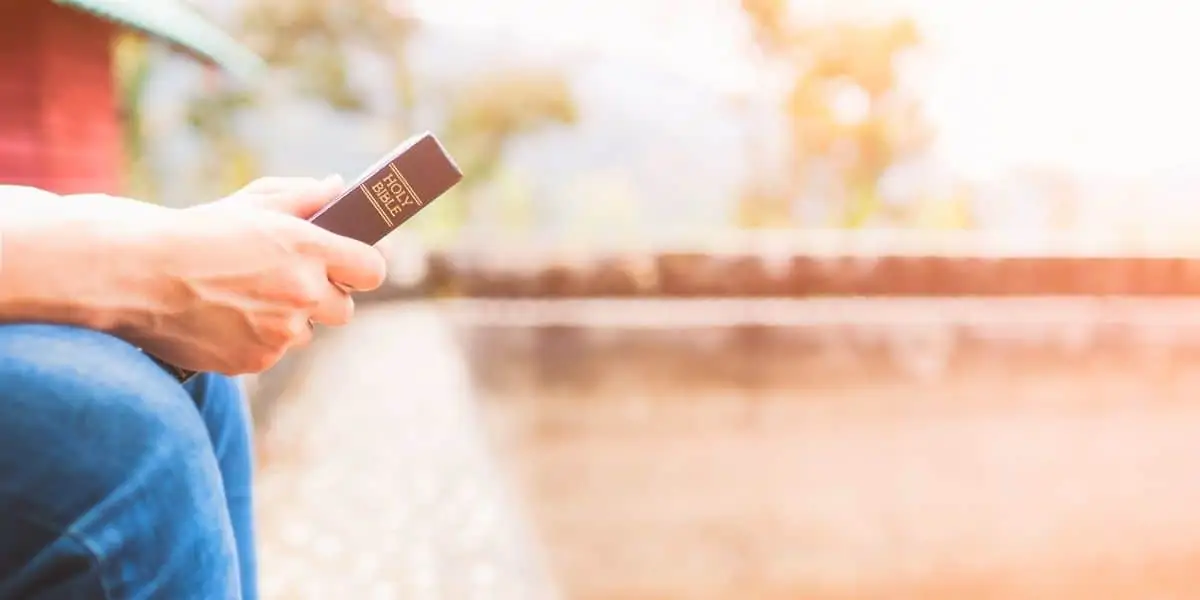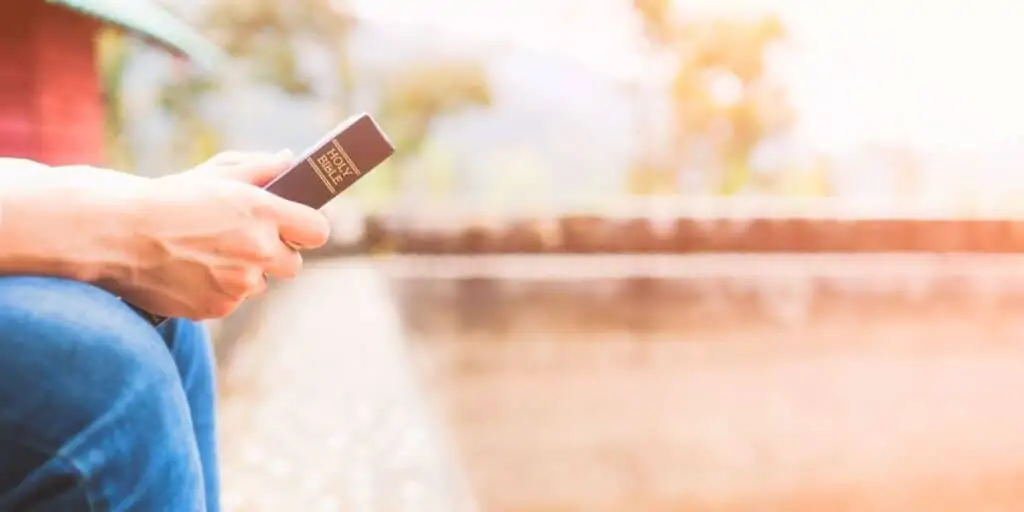 Scriptures on Faith in the Old Testament
Joshua 1:9 – Have I not commanded you? Be strong and of good courage; do not be afraid, nor be dismayed, for the Lord your God is with you wherever you go."
2 Chronicles 20:20 – So they rose early in the morning and went out into the Wilderness of Tekoa; and as they went out, Jehoshaphat stood and said, "Hear me, O Judah and you inhabitants of Jerusalem: Believe in the Lord your God, and you shall be established; believe His prophets, and you shall prosper."
Psalm 9:10 – And those who know Your name will put their trust in You; For You, Lord, have not forsaken those who seek You.
Psalm 73:23-24 – Nevertheless I am continually with You; You hold me by my right hand. You will guide me with Your counsel, And afterward receive me to glory.
Bible Verses About Faith in Hard Times
Psalm 118:5-6 – I called on the Lord in distress; The Lord answered me and set me in a broad place. The Lord is on my side; I will not fear.
Isaiah 26:3-4 – You will keep him in perfect peace, Whose mind is stayed on You, Because he trusts in You. Trust in the Lord forever, For in Yah, the Lord, is everlasting strength.
Isaiah 40:28-29 – Have you not known? Have you not heard? The everlasting God, the Lord, The Creator of the ends of the earth, Neither faints nor is weary. His understanding is unsearchable. He gives power to the weak, And to those who have no might He increases strength.
Habakkuk 2:4 – Behold the proud, His soul is not upright in him; But the just shall live by his faith.
Scriptures on Faith in the New Testament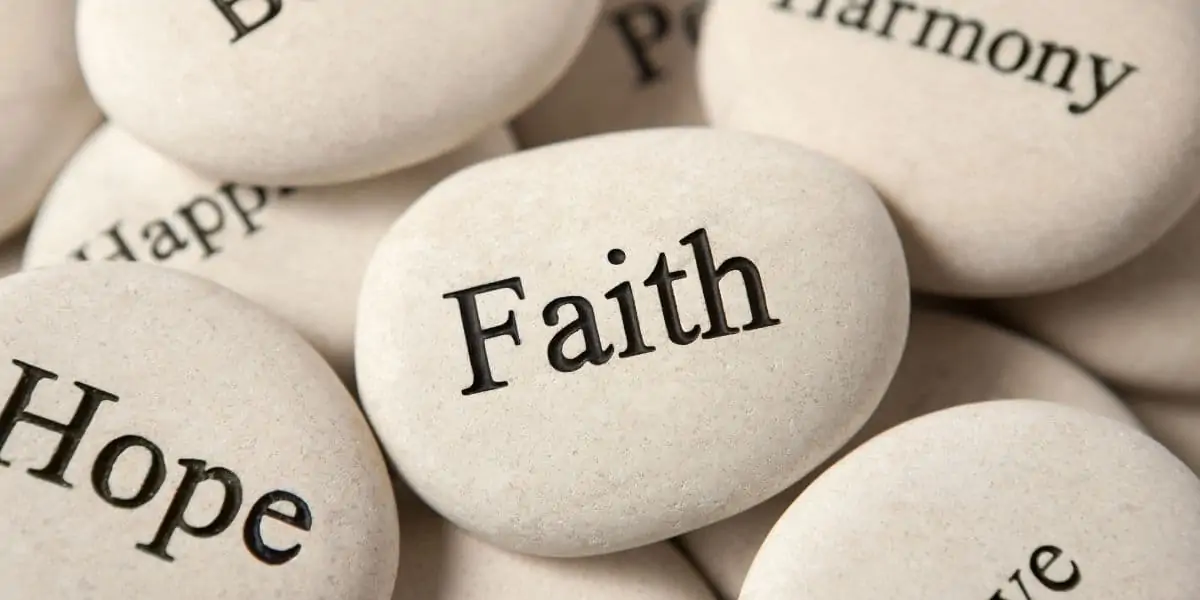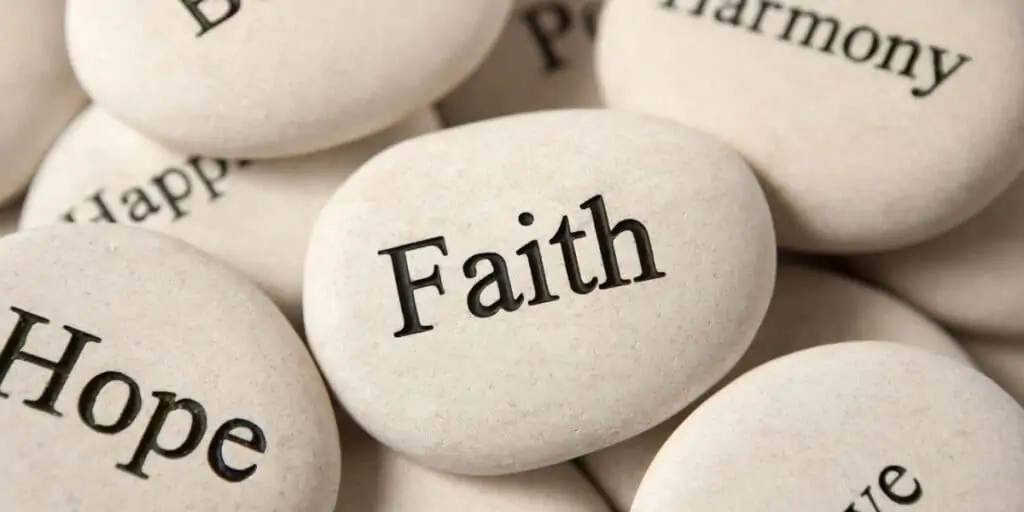 Matthew 15:28 – Then Jesus answered and said to her, "O woman, great is your faith! Let it be to you as you desire." And her daughter was healed from that very hour.
Matthew 17:20 – So Jesus said to them, "Because of your unbelief; for assuredly, I say to you, if you have faith as a mustard seed, you will say to this mountain, 'Move from here to there,' and it will move; and nothing will be impossible for you.
Bible Verses About Hope and Faith
Matthew 21:21 – So Jesus answered and said to them, "Assuredly, I say to you, if you have faith and do not doubt, you will not only do what was done to the fig tree, but also if you say to this mountain, 'Be removed and be cast into the sea,' it will be done.
Mark 9:23 – Jesus said to him, "If you can believe, all things are possible to him who believes."
Mark 10:52 – Then Jesus said to him, "Go your way; your faith has made you well." And immediately he received his sight and followed Jesus on the road.
Mark 11:22-24 – So Jesus answered and said to them, "Have faith in God. For assuredly, I say to you, whoever says to this mountain, 'Be removed and be cast into the sea,' and does not doubt in his heart, but believes that those things he says will be done, he will have whatever he says. Therefore I say to you, whatever things you ask when you pray, believe that you receive them, and you will have them.
Luke 7:50 – Then He said to the woman, "Your faith has saved you. Go in peace."
Luke 17:6 – So the Lord said, "If you have faith as a mustard seed, you can say to this mulberry tree, 'Be pulled up by the roots and be planted in the sea,' and it would obey you.
John 20:30-31 – And truly Jesus did many other signs in the presence of His disciples, which are not written in this book; 31 but these are written that you may believe that Jesus is the Christ, the Son of God, and that believing you may have life in His name.
Romans 1:16-17 – For I am not ashamed of the gospel of Christ, for it is the power of God to salvation for everyone who believes, for the Jew first and also for the Greek. For in it the righteousness of God is revealed from faith to faith; as it is written, "The just shall live by faith."
Romans 4:20-21 – He did not waver at the promise of God through unbelief, but was strengthened in faith, giving glory to God, and being fully convinced that what He had promised He was also able to perform.
Romans 5:1-2 – Therefore, having been justified by faith, we have peace with God through our Lord Jesus Christ, through whom also we have access by faith into this grace in which we stand, and rejoice in hope of the glory of God.
Romans 10:17 – So then faith comes by hearing, and hearing by the word of God.
1 Corinthians 2:4-5 – And my speech and my preaching were not with persuasive words of human wisdom, but in demonstration of the Spirit and of power, that your faith should not be in the wisdom of men but in the power of God.
1 Corinthians 13:2 – And though I have the gift of prophecy, and understand all mysteries and all knowledge, and though I have all faith, so that I could remove mountains, but have not love, I am nothing.
1 Corinthians 13:13 – And now abide faith, hope, love, these three; but the greatest of these is love.
1 Corinthians 16:13 – Watch, stand fast in the faith, be brave, be strong.
2 Corinthians 5:7 – For we walk by faith, not by sight.
Galatians 2:15-16 – We who are Jews by nature, and not sinners of the Gentiles, knowing that a man is not justified by the works of the law but by faith in Jesus Christ, even we have believed in Christ Jesus, that we might be justified by faith in Christ and not by the works of the law; for by the works of the law no flesh shall be justified.
Galatians 2:20 – I have been crucified with Christ; it is no longer I who live, but Christ lives in me; and the life which I now live in the flesh I live by faith in the Son of God, who loved me and gave Himself for me.
Galatians 3:26 – For you are all sons of God through faith in Christ Jesus.
Galatians 5:6 – For in Christ Jesus neither circumcision nor uncircumcision avails anything, but faith working through love.
Ephesians 2:8-9 – For by grace you have been saved through faith, and that not of yourselves; it is the gift of God, not of works, lest anyone should boast.
Ephesians 6:16 – Above all, taking the shield of faith with which you will be able to quench all the fiery darts of the wicked one.
1 Thessalonians 1:2-3 – We give thanks to God always for you all, making mention of you in our prayers, remembering without ceasing your work of faith, labor of love, and patience of hope in our Lord Jesus Christ in the sight of our God and Father,
Bible Verses About Faith and Trust
1 Timothy 6:11-12 – But you, O man of God, flee these things and pursue righteousness, godliness, faith, love, patience, gentleness. Fight the good fight of faith, lay hold on eternal life, to which you were also called and have confessed the good confession in the presence of many witnesses.
2 Timothy 4:7 – I have fought the good fight, I have finished the race, I have kept the faith.
Hebrews 10:38 – Now the just shall live by faith; But if anyone draws back, My soul has no pleasure in him."
Hebrews 11:1 – Now faith is the substance of things hoped for, the evidence of things not seen.
Hebrews 11:6-7 – But without faith it is impossible to please Him, for he who comes to God must believe that He is, and that He is a rewarder of those who diligently seek Him. By faith Noah, being divinely warned of things not yet seen, moved with godly fear, prepared an ark for the saving of his household, by which he condemned the world and became heir of the righteousness which is according to faith.
Hebrews 12:2 – looking unto Jesus, the author and finisher of our faith, who for the joy that was set before Him endured the cross, despising the shame, and has sat down at the right hand of the throne of God.
James 1:2-3 – My brethren, count it all joy when you fall into various trials, knowing that the testing of your faith produces patience.
James 1:5-6 – If any of you lacks wisdom, let him ask of God, who gives to all liberally and without reproach, and it will be given to him. But let him ask in faith, with no doubting, for he who doubts is like a wave of the sea driven and tossed by the wind.
James 2:26 – For as the body without the spirit is dead, so faith without works is dead also.
1 Peter 1:6-9 – In this you greatly rejoice, though now for a little while, if need be, you have been grieved by various trials, that the genuineness of your faith, being much more precious than gold that perishes, though it is tested by fire, may be found to praise, honor, and glory at the revelation of Jesus Christ, whom having not seen you love. Though now you do not see Him, yet believing, you rejoice with joy inexpressible and full of glory, receiving the end of your faith—the salvation of your souls.
1 John 5:4 – For whatever is born of God overcomes the world. And this is the victory that has overcome the world—our faith.
Bible Quotes about Faith
Here are some of my favorite faith Bible quotes.
"I believe in Christianity as I believe that the sun has risen: not only because I see it, but because by it I see everything else." – C.S. Lewis
"If we cannot believe God when circumstances seem be against us, we do not believe Him at all." – Charles Spurgeon
"Faith is a sounder guide than reason. Reason can go only so far, but faith has no limits." – Blaise Pascal
"Faith sees the invisible, believes the unbelievable, and receives the impossible." – Corrie Ten Boom
"Faith is the gaze of a soul upon a saving God." – A.W. Tozer
"If by faith you are in Christ, God is as much for you in Christ as He will ever be or could ever be." – John Piper
"Faith cannot be inherited or gained by being baptized into a Church. Faith is a matter between the individual and God." – Martin Luther
"Faith never knows where it is being led, but it loves and knows the One who is leading." – Oswald Chambers
"True faith manifests itself through our actions." – Francis Chan
"True faith rests upon the character of God and asks no further proof than the moral perfections of the One who cannot lie." – A.W. Tozer
What Are Your Favorite Bible Verses about Faith?
My favorite Scriptures on faith are Psalm 9:10 and Ephesians 2:8-9. These Bible verses help me cling to my faith so I can see it more clearly. Taking the time to memorize scripture has helped me hold on to scripture and keep it close, I highly recommend it.
Check out more Bible Verses to Help You Grow in Your Walk with Jesus
Scripture about Serving Others