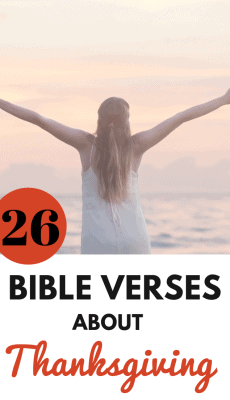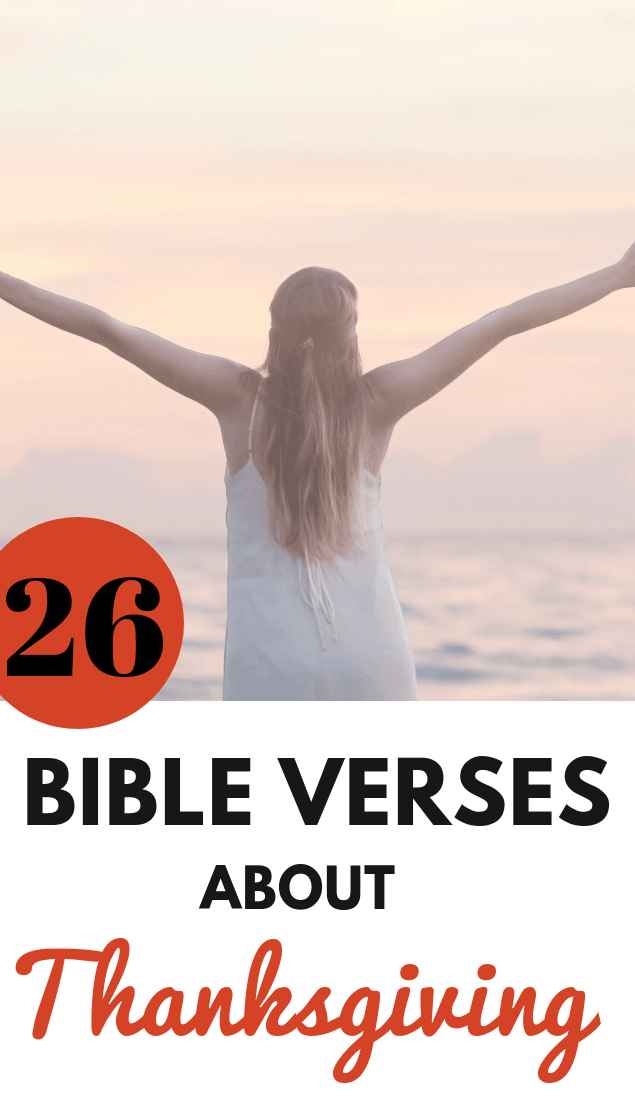 It's easy to look past the blessings the Lord has blessed us with. As a stay at home mom who homeschools, it's easy for me to miss the blessings in each day.
I find myself complaining to my husband about how hard it is to be home with the kids. I become distracted by the trials I face and forget the blessings. I find that Bible verses about thanksgiving help get me through these tough times.
Your situation may be similar to mine or completely different. Either way, it's easy to lose sight of the blessings God has given us in our lives. We should be thankful and appreciative.
We see many people in the Bible that chose to be thankful and give praise and appreciation to the Lord even in the midst of trials. We should be praising the Lord in all things, good or bad.
Why Should We Be Thankful?
Giving thanks helps us remember that we are truly blessed and it gives us an appreciation even in the worst circumstances. We are saved by the grace of Jesus Christ and that in itself is a reason to be thankful.
God sent the Holy Spirit to dwell within us so we can receive His presence at all times. He has done so much so we can be in direct fellowship with Him. We need to be thankful for all these things and praise God for sending Jesus to save us.
---
Today, I want to share Bible verses about thanksgiving. They have helped me understand that we need to be thankful in all things. I encourage you to memorize these Bible verses so you can always remember to be thankful for the little things and thankful for others.
Bible Verses about Thanksgiving
The Bible has many different versions available. The Bible verses about thanksgiving below are from the New King James Version.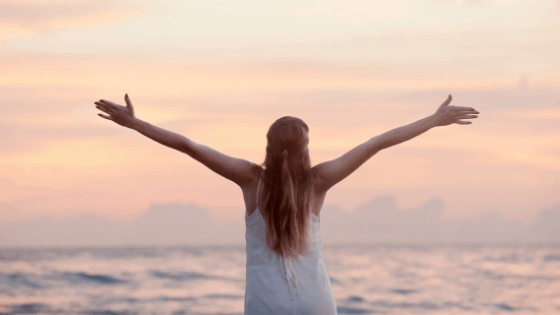 Bible Verses about Thanksgiving in the Old Testament
1 Chronicles 16:8 – Oh, give thanks to the Lord! Call upon His name; Make known His deeds among the peoples!
1 Chronicles 16:34 – Oh, give thanks to the Lord, for He is good! For His mercy endures forever.
2 Chronicles 5:13 – indeed it came to pass, when the trumpeters and singers were as one, to make one sound to be heard in praising and thanking the Lord, and when they lifted up their voice with the trumpets and cymbals and instruments of music, and praised the Lord, saying: "For He is good, For His mercy endures forever," that the house, the house of the Lord, was filled with a cloud
Nehemiah 12:46-47 – For in the days of David and Asaph of old there were chiefs of the singers, and songs of praise and thanksgiving to God. In the days of Zerubbabel and in the days of Nehemiah all Israel gave the portions for the singers and the gatekeepers, a portion for each day. They also consecrated holy things for the Levites, and the Levites consecrated them for the children of Aaron.
Psalm 7:17 – I will praise the Lord according to His righteousness, And will sing praise to the name of the Lord Most High.
Psalm 9:1 – To the Chief Musician. To the tune of 'Death of the Son.' A Psalm of David. I will praise You, O Lord, with my whole heart; I will tell of all Your marvelous works.
Psalm 28:7 – The Lord is my strength and my shield; My heart trusted in Him, and I am helped; Therefore my heart greatly rejoices, And with my song, I will praise Him.
Psalm 69:30 – I will praise the name of God with a song, And will magnify Him with thanksgiving.
Psalm 95:2-3 – Let us come before His presence with thanksgiving; Let us shout joyfully to Him with psalms. For the Lord is the great God and the great King above all gods.
Psalm 100:4 – Enter into His gates with thanksgiving, And into His courts with praise. Be thankful to Him, and bless His name.
Psalm 106:1 – Praise the Lord! Oh, give thanks to the Lord, for He is good! For His mercy endures forever.
Psalm 107:8-9 – Oh, that men would give thanks to the Lord for His goodness, And for His wonderful works to the children of men! For He satisfies the longing soul And fills the hungry soul with goodness.
Isaiah 12:4 – And in that day you will say: "Praise the Lord, call upon His name; Declare His deeds among the peoples, Make mention that His name is exalted.
Jeremiah 30:19 – Then out of them shall proceed thanksgiving And the voice of those who make merry; I will multiply them, and they shall not diminish; I will also glorify them, and they shall not be small.
Bible Verses about Thanksgiving in the Old Testament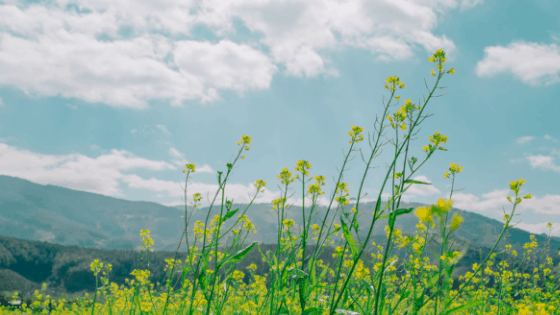 1 Corinthians 1:4-5 – I thank my God always concerning you for the grace of God which was given to you by Christ Jesus, 5 that you were enriched in everything by Him in all utterance and all knowledge
1 Corinthians 15:57 – But thanks be to God, who gives us the victory through our Lord Jesus Christ.
2 Corinthians 4:15-16 – For all things are for your sakes, that grace, having spread through the many, may cause thanksgiving to abound to the glory of God. Therefore we do not lose heart. Even though our outward man is perishing, yet the inward man is being renewed day by day.
2 Corinthians 9:10-12 – Now may He who supplies seed to the sower, and bread for food, supply and multiply the seed you have sown and increase the fruits of your righteousness, while you are enriched in everything for all liberality, which causes thanksgiving through us to God. For the administration of this service not only supplies the needs of the saints but also is abounding through many thanksgivings to God
Ephesians 1:15-16 – Therefore I also, after I heard of your faith in the Lord Jesus and your love for all the saints, do not cease to give thanks for you, making mention of you in my prayers
Ephesians 5:3-4 – But fornication and all uncleanness or covetousness, let it not even be named among you, as is fitting for saints; neither filthiness, nor foolish talking, nor coarse jesting, which are not fitting, but rather giving of thanks.
Philippians 4:6-7 – Be anxious for nothing, but in everything by prayer and supplication, with thanksgiving, let your requests be made known to God; and the peace of God, which surpasses all understanding, will guard your hearts and minds through Christ Jesus.
Colossians 2:6-7 – As you have therefore received Christ Jesus the Lord, so walk in Him, rooted and built up in Him and established in the faith, as you have been taught, abounding in it with thanksgiving.
Colossians 3:15-17 – And let the peace of God rule in your hearts, to which also you were called in one body; and be thankful. Let the word of Christ dwell in you richly in all wisdom, teaching and admonishing one another in psalms and hymns and spiritual songs, singing with grace in your hearts to the Lord. And whatever you do in word or deed, do all in the name of the Lord Jesus, giving thanks to God the Father through Him.
1 Thessalonians 5:16-18 – Rejoice always, pray without ceasing, in everything give thanks; for this is the will of God in Christ Jesus for you.
1 Timothy 1:12 – And I thank Christ Jesus our Lord who has enabled me, because He counted me faithful, putting me into the ministry
1 Timothy 4:4-5 – For every creature of God is good, and nothing is to be refused if it is received with thanksgiving; for it is sanctified by the word of God and prayer.
My favorite Bible verses about thanksgiving are Philippians 4:6-7 and Colossians 3:15-17. What are your favorite Bible verses about thanksgiving?
Check out more Bible Verses:
Bible Verses about Blessing Others