4 Ways Faith Comes By Hearing
This article may contain affiliate links. I may earn money from the companies mentioned in this post with no additional cost to you. Please read my disclosure policy for more info. All Bible quotations are from the New King James Version (NKJV) unless otherwise stated Bible Copyright Attribution.
As believers, we have verbally confessed with our mouths that we accept Jesus into our hearts as our Lord and Savior. Our faith is in Him because He died on the cross for our sins so we can have freedom in Him and eternal life.
There's an outpouring of change within us as we are a new creation. As we grow and mature in our walk with God, we know that we should tell others about God and about the transformation He has made in our lives.
Sharing the Gospel with others so that they can have a relationship with Jesus Christ and have eternal life in Heaven is the ultimate goal. Thankfully, we can turn to the Bible which gives us the knowledge of how faith comes by hearing. Striving to be on fire for the Lord
What Does "Faith Comes by Hearing" Mean?
Faith comes by hearing comes from reading Bible verses and hearing the Word of God. When we speak about our faith and share the gospel, others hear what we say.
The amazing thing is that they may come to faith by what they hear us say. As we hear the Word as we read the different books of the Bible, we can both listen and respond in faith.
Faith comes from God and when we sit down and study the Bible, the Holy Spirit speaks to us and helps us understand it and apply it to our lives. Ultimately our path to salvation by faith is instructed by God in the Bible.
We read about many people coming to faith by hearing the Gospel. Salvation, repentance, and faith go hand in hand. All scripture is useful for our benefit and gives us direction for our lives.
Hebrews 11:1 tells us this:
"Now faith is the assurance of things hoped for, the conviction of things not seen."
Faith is what links us with God. It helps us believe and trust God with all of our hearts. This is where we put away our selfish desires and put aside any self-interest to fully submit to God.
It is impossible to have salvation and to please God without faith (Hebrews 11:6). Romans 10:17 tells us that faith comes by hearing and hearing the Word of God. Having faith is the act of clinging to God's promises and being obedient to God's Word.
Reading the Bible daily, memorizing scripture, and applying it to our lives is where the bond between us and God becomes unbreakable. Romans 8:33 reminds us that we cannot have faith on our own as it only comes from hearing the Word of God.
Faith has nothing to do with works, it's simply believing in faith that Jesus died on the cross for our sins. Being a lukewarm Christian is a dangerous place to be.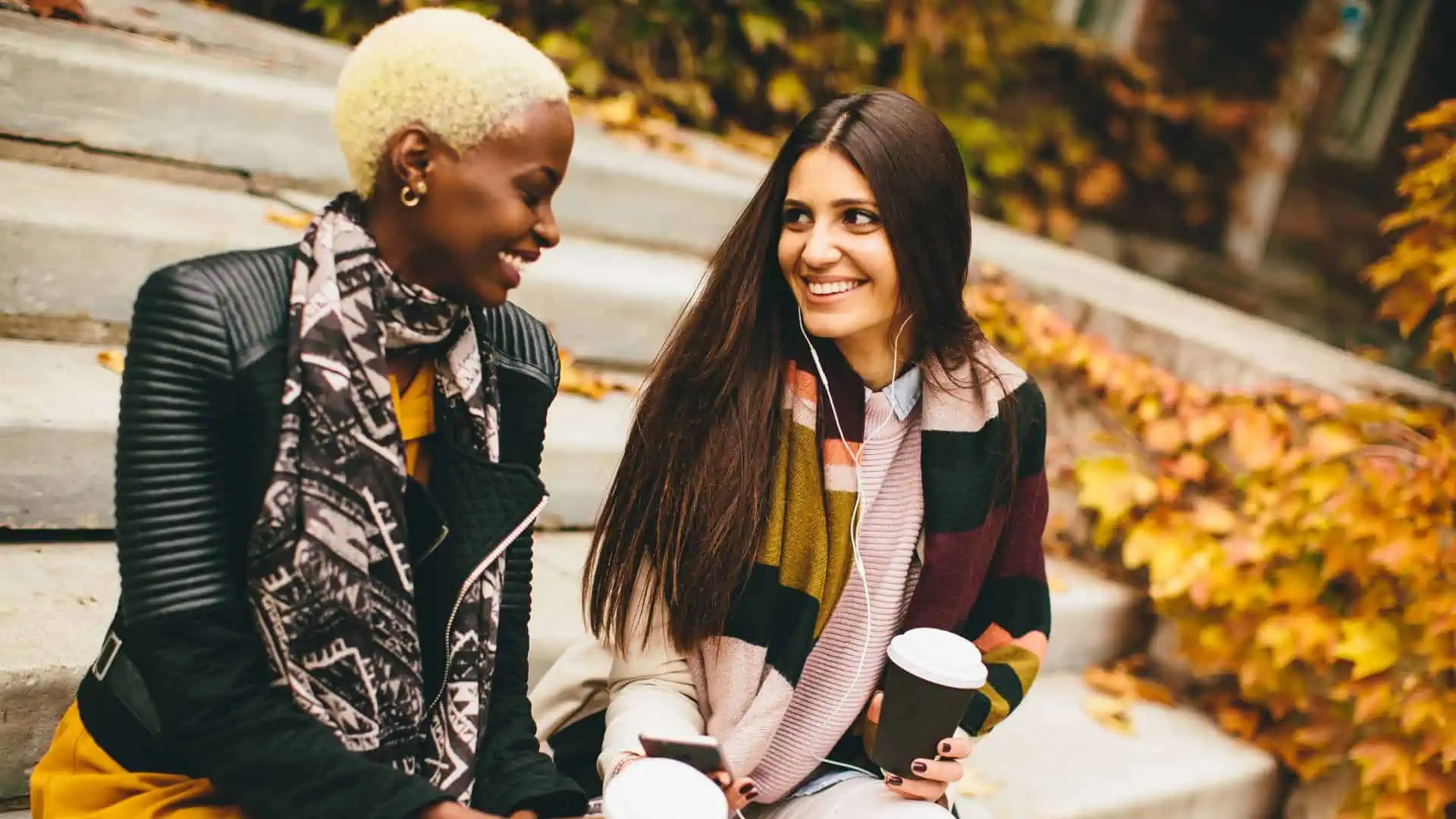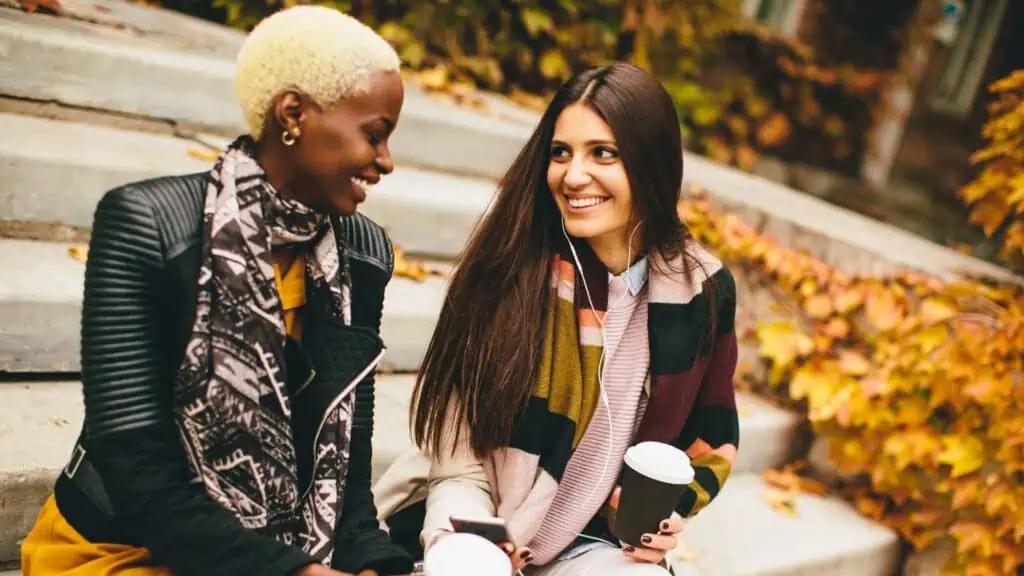 Where in the Bible Does it Talk About "Faith Comes by Hearing"?
Throughout the Bible, there are many passages that we read where others have come to faith by hearing the gospel. Through salvation, you receive the Holy Spirit inside of you who directs your life.
A key verse that makes it clear for us is Romans 10:17 which says:
"So faith comes from hearing, and hearing through the word of Christ."
This verse is motivating for every believer to share the good news and the message of salvation with everyone. Stories like the samaritan woman in John 4:28-42, the demon-possessed man in Mark 5:18-20, and Mary Magdalene in John 20:16-18 inspire us to want to tell others about how God changed our lives.
The penalty for sin is death and we need to speak this truth with others. When we are obedient to sowing these seeds, we must trust that God is the one who brings those dead hearts to life.
Faith Comes by Hearing Scriptures
John 5:24 – "Truly, truly, I say to you, whoever hears my word and believes him who sent me has eternal life. He does not come into judgment, but has passed from death to life."
Acts 4:4 – "But many of those who had heard the word believed, and the number of the men came to about five thousand."
Galatians 3:2 – "Let me ask you only this: Did you receive the Spirit by works of the law or by hearing with faith?"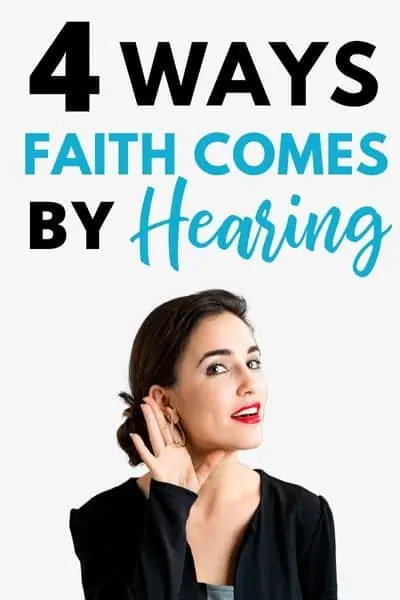 Ways that Faith Comes by Hearing
There are many ways for us to spread the gospel so that others may come to faith by hearing it just as we did. Our life itself can be a huge testimony of His unwavering grace and His never-ending love. There are so many lost souls that have never heard about God or His Word.
We all have the opportunity to be able to share the truth and our testimony with others. God gives us divine times and places with people in our lives just for that purpose. It is truly remarkable to see God's handiwork especially when he aligns us at the right time and place to fulfill His will for our life.
1. We Can Preach God's Word
We can go out and preach the gospel as ordinary people. You don't have to be a pastor, or just preach in a church to go out and evangelize. Spreading the gospel and reading scripture can help people get to know God.
There will be some who are ready to accept God's Word and some who will reject it. Either way, we are called to plant the seed and let God fulfill His plan for them.
Social media is a great tool for anyone to spread the gospel. God gives us platforms, places, and words for us to speak up about the truth. It's a great way for us to connect with like-minded believers but it can also help direct the lost to God and His Word.
2. We Can Share Our Testimonies
Words have power, just as the Bible is sharper than a double-edged sword (Hebrews 4:12) and has the power to divide soul and spirit. There are many Bible verses that remind us that words can speak either life or death. Proverbs 16:24, tells us to let our words be as sweet as honey.
Sharing the testimonies of our faith and our walk with God is letting others hear the experience of how God transformed our lives. We all have a testimony to share because of the trials and tribulations we encounter and the different types of seasons we experience in life.
Your story can help anyone who hears it to be touched and choose to have faith in God. Not all testimonies are jaw-dropping miracles but sharing your story can help someone else who's going through what you have gone through.
3. We Can Put More Time Into Reading Our Bibles
Reading and studying the Bible is so important for spiritual growth. It brings us hope and draws us closer to God. Since Faith comes by hearing, your faith will grow more as you consistently read the Word of God.
There will be times when our faith will be tested and challenged but the Holy Spirit will fill us and strengthen us to keep trusting and relying on God to get us through it.
As we spread the Gospel, share our faith, and share our testimonies, our life will increase in faith and so will the people who are listening.
4. We Can Grow Our Faith Through Worship
Sing praise to God with joy and thanksgiving. As you read Psalms or listen to hymns and other worship songs filled with Bible passages, it will calm your weary heart and help give you a sense of peace no matter what season you are in.
Psalms 98:4 says:
"For with the heart one believes and is justified, and with the mouth, one confesses and is saved."
Reading all of Psalm 98 reminds us how we can give praise to the Lord through song and music while inviting the Holy Spirit to touch us in a profound way.