14 Beautiful Christmas Bible Verses
This article may contain affiliate links. I may earn money from the companies mentioned in this post with no additional cost to you. Please read my disclosure policy for more info. All Bible quotations are from the New King James Version (NKJV) unless otherwise stated Bible Copyright Attribution.
It's that time of year again…Christmas! Every year around this time, I start planning our family Christmas cards.
I like to order them from Snapfish early because I save a lot of money with early bird sales. We always include a family photo and Christmas Bible Verses on our cards. Christmas is the most wonderful time of the year because Jesus was born and I love celebrating Him! Check out these Christian Chrismas Songs!
Including a Christmas Bible Verse in your Christmas card is a great way to share Jesus. It's a great way to remind others of the true meaning of Christmas. Every year I spend time searching for the best Christmas Bible Verses.
I like to use different Bible Verses on our cards every year so I figured this would be a great place to share the best Christmas Bible verses for cards. These Christmas Bible verses are perfect for Christmas cards or even Christmas gift tags.
Sometimes I will only use a portion of the Bible Verse because it won't fit on my card. Here's an example of our Christmas Cards this year. The Christmas verse is towards the bottom.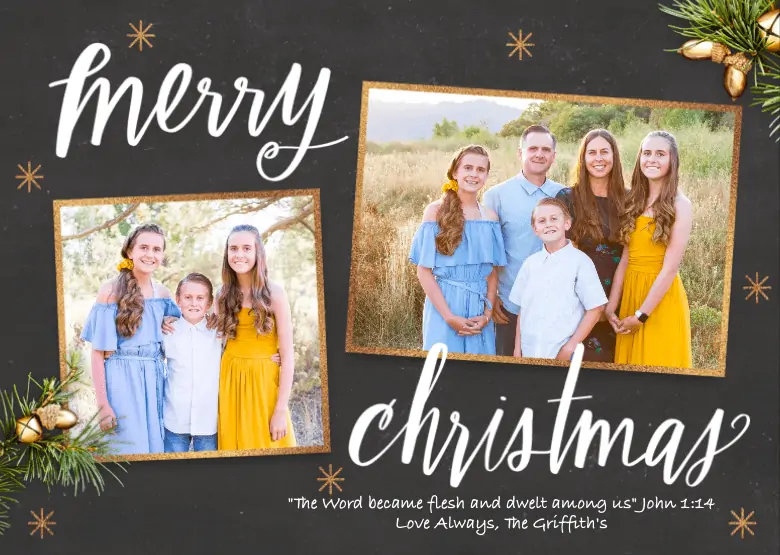 CHRISTMAS BIBLE VERSES
The Bible has many different versions available. The Christmas verses below are from the New King James Version.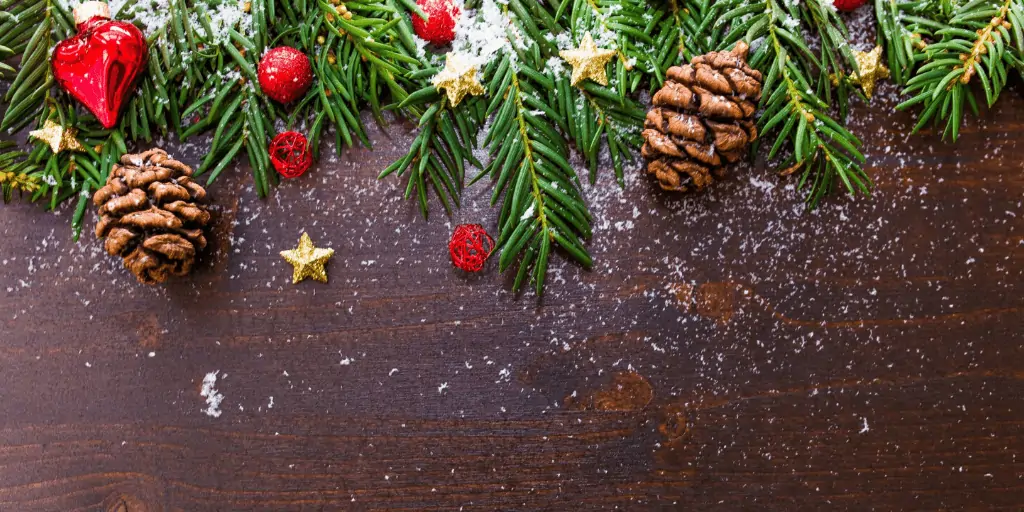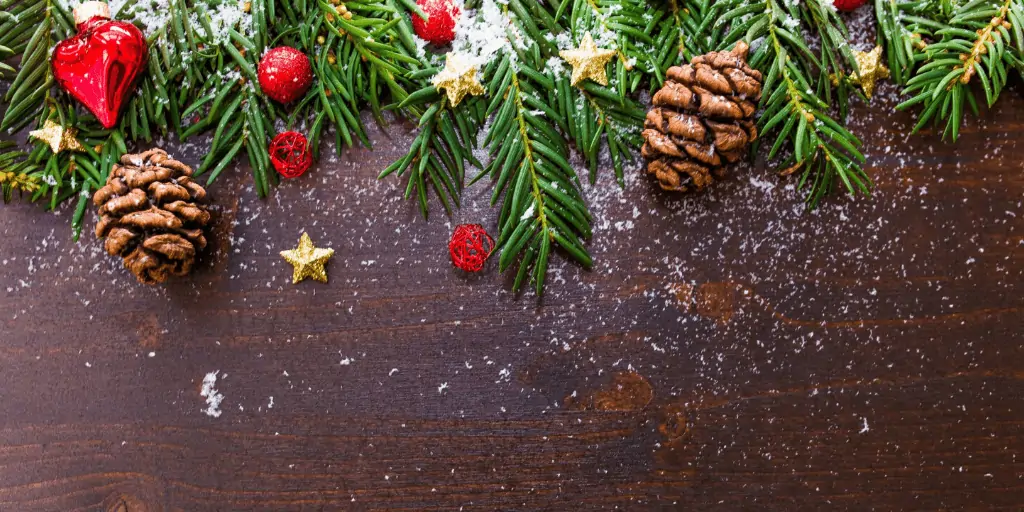 What Are The Fruits of The Spirit?
CHRISTMAS BIBLE VERSES IN THE OLD TESTAMENT
Isaiah 7:14 – Therefore the Lord Himself will give you a sign: Behold, the virgin shall conceive and bear a Son, and shall call His name Immanuel.
Isaiah 9:6-7 – For unto us a Child is born, Unto us a Son is given; And the government will be upon His shoulder. And His name will be called Wonderful, Counselor, Mighty God, Everlasting Father, Prince of Peace. Of the increase of His government and peace There will be no end, Upon the throne of David and over His kingdom, To order it and establish it with judgment and justice From that time forward, even forever. The zeal of the Lord of hosts will perform this.
Micah 5:2 – But you, Bethlehem Ephrathah, Though you are little among the thousands of Judah, Yet out of you shall come forth to Me The One to be Ruler in Israel, Whose goings forth are from of old, From everlasting.
Zechariah 9:9 – Rejoice greatly, O daughter of Zion! Shout, O daughter of Jerusalem! Behold, your King is coming to you; He is just and having salvation, Lowly and riding on a donkey, A colt, the foal of a donkey.
CHRISTMAS SCRIPTURES IN THE NEW TESTAMENT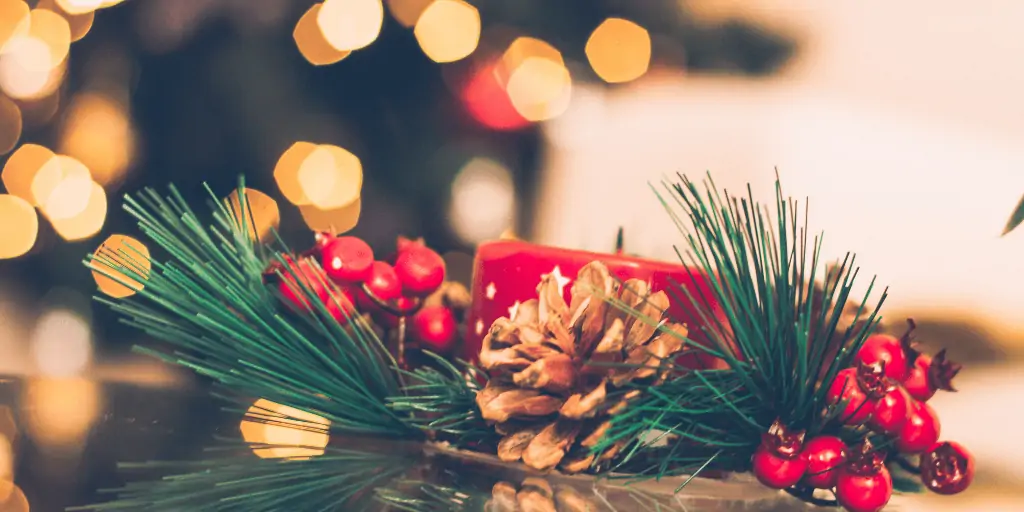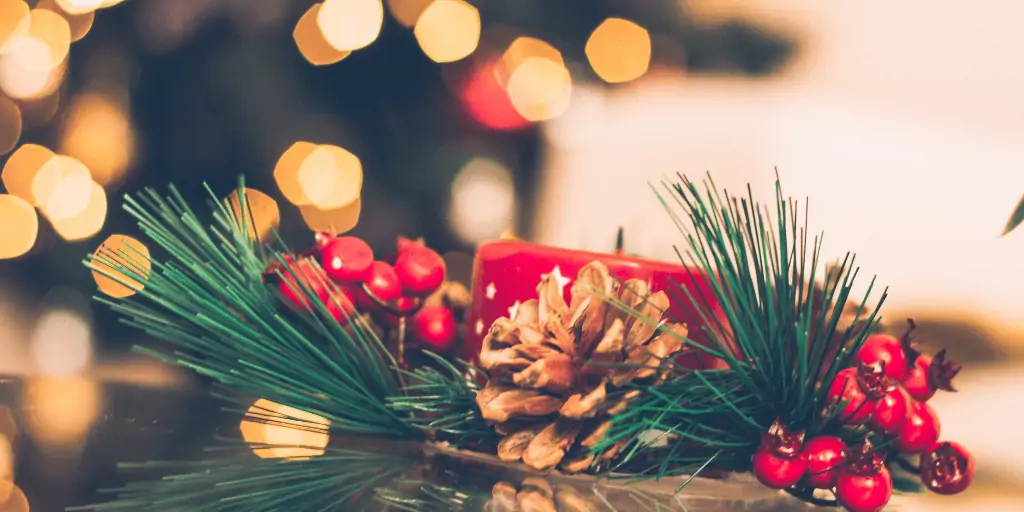 Matthew 1:18-25 – Now the birth of Jesus Christ was as follows: After His mother, Mary was betrothed to Joseph, before they came together, she was found with child of the Holy Spirit. Then Joseph her husband, being a just man, and not wanting to make her a public example, was minded to put her away secretly. But while he thought about these things, behold, an angel of the Lord appeared to him in a dream, saying, "Joseph, son of David, do not be afraid to take to you Mary your wife, for that which is conceived in her is of the Holy Spirit. And she will bring forth a Son, and you shall call His name Jesus, for He will save His people from their sins. So all this was done that it might be fulfilled which was spoken by the Lord through the prophet, saying: "Behold, the virgin shall be with child, and bear a Son, and they shall call His name Immanuel," which is translated, "God with us."Then Joseph, being aroused from sleep, did as the angel of the Lord commanded him and took to him his wife, and did not know her till she had brought forth her firstborn Son. And he called His name Jesus.
Matthew 1:21 – And she will bring forth a Son, and you shall call His name Jesus, for He will save His people from their sins.
Luke 2:6-7 – So it was, that while they were there, the days were completed for her to be delivered. And she brought forth her firstborn Son, and wrapped Him in swaddling cloths, and laid Him in a manger because there was no room for them in the inn.
Luke 2:11 – For there is born to you this day in the city of David a Savior, who is Christ the Lord.
John 1:14 – And the Word became flesh and dwelt among us, and we beheld His glory, the glory as of the only begotten of the Father, full of grace and truth.
John 3:16 – For God so loved the world that He gave His only begotten Son, that whoever believes in Him should not perish but have everlasting life.
2 Corinthians 9:15 – Thanks be to God for His indescribable gift!
Galatians 4:4-5 – But when the fullness of the time had come, God sent forth His Son, born of a woman, born under the law, to redeem those who were under the law, that we might receive the adoption as sons.
1 Timothy 1:15-17 – This is a faithful saying and worthy of all acceptance, that Christ Jesus came into the world to save sinners, of whom I am chief. However, for this reason, I obtained mercy, that in me first Jesus Christ might show all longsuffering, as a pattern to those who are going to believe on Him for everlasting life. Now to the King eternal, immortal, invisible, to God who alone is wise, be honor and glory forever and ever. Amen.
1 John 5:11 – And this is the testimony: that God has given us eternal life, and this life is in His Son.
What's Are Your Favorite Christmas Bible Verses?
My favorite Christmas Bible Verses are Isaiah 9:6-7 and John 1:14. Sharing these Christmas scriptures is such a blessing. Think about all the people you can reach with God's Word. You can bring someone to the Lord without even knowing it.
I'd love to hear your favorite Christmas verses. Let me know in the comments below.
Check out more Bible Verses:
Bible Verses about Giving Thanks
Bible Verses About Forgiveness