23 Bible Verses about Serving Others
This article may contain affiliate links. I may earn money from the companies mentioned in this post with no additional cost to you. Please read my disclosure policy for more info. All Bible quotations are from the New King James Version (NKJV) unless otherwise stated Bible Copyright Attribution.
Did you know that we are called to serve others? We can find many Bible verses about serving others right in the Bible. The Bible says as believers, we are to serve the body of Christ and be joyful while doing it.
I remember having compassion for people from a very young age. I never understood why I felt that way (that was long before I knew Jesus). The compassion I felt turned into serving others.
Once I received Jesus into my life, I had a better understanding of serving others. I found Bible verses about being called to serve others and it started making sense.
What Does Serving Others Mean?
When we are serving others, we are serving God and He should receive all the glory.
As believers, we are speaking and serving on God's behalf. Paul tells us that we are "Ambassadors for Christ". We need to realize that God gives us the strength to turn from our selfishness to selflessness.
"Now then, we are ambassadors for Christ, as though God were pleading through us: we implore you on Christ's behalf, be reconciled to God." 2 Corinthians 5:20 (NKJV)
When we give God the glory and take the attention off of ourselves, we are set apart as believers. Paul tells us in Romans 12:2 "And do not be conformed to this world, but be transformed by the renewing of your mind, that you may prove what is that good and acceptable and perfect will of God".
If we are saved by the blood of Jesus, it makes sense that we would want to serve God because He saved us from sin and gives us eternal life with Him forever.
Serving others can be done in so many ways. Serving others is putting the needs of others above our own needs.
Today, I want to share Bible verses about serving others. They have helped me understand the importance of serving others and God. I encourage you to memorize these scriptures so you can always remember God's strength in helping us serve others.
Bible Verses About Serving Others
The Bible has many different versions available. The Bible verses about serving others below are from the New King James Version.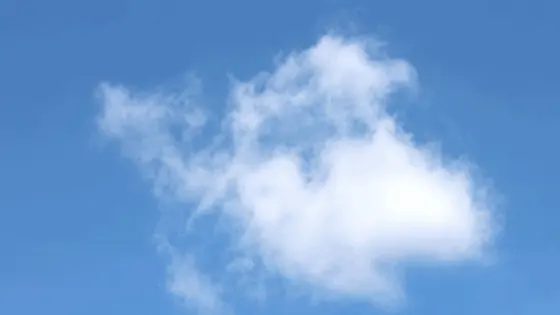 Scriptures on Serving Others in the Old Testament
Joshua 22:5 – But take careful heed to do the commandment and the law which Moses the servant of the Lord commanded you, to love the Lord your God, to walk in all His ways, to keep His commandments, to hold fast to Him, and to serve Him with all your heart and with all your soul.
1 Samuel 12:24 – Only fear the Lord, and serve Him in truth with all your heart; for consider what great things He has done for you.
1 Chronicles 28:9 – As for you, my son Solomon, know the God of your father, and serve Him with a loyal heart and with a willing mind; for the Lord searches all hearts and understands all the intent of the thoughts. If you seek Him, He will be found by you; but if you forsake Him, He will cast you off forever.
2 Chronicles 15:7 – But you, be strong and do not let your hands be weak, for your work shall be rewarded!
Proverbs 19:17 – He who has pity on the poor lends to the Lord, And He will pay back what he has given.
Bible Verses About Serving Others in the New Testament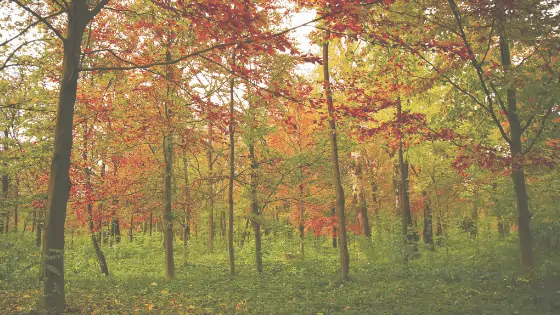 Matthew 20:27-28 – And whoever desires to be first among you, let him be your slave, just as the Son of Man did not come to be served, but to serve, and to give His life a ransom for many.
Matthew 23:11 – But he who is greatest among you shall be your servant.
Matthew 25:40 – And the King will answer and say to them, 'Assuredly, I say to you, inasmuch as you did it to one of the least of these My brethren, you did it to Me.
Mark 9:35 – And He sat down, called the twelve, and said to them, "If anyone desires to be first, he shall be last of all and servant of all."
Mark 10:44-45 – and whoever wants to be first must be slave of all. For even the Son of Man did not come to be served, but to serve, and to give his life as a ransom for many.
Luke 6:38 – Give, and it will be given to you. A good measure, pressed down, shaken together and running over, will be poured into your lap. For with the measure you use, it will be measured to you.
John 12:26 – Whoever serves me must follow me; and where I am, my servant also will be. My Father will honor the one who serves me.
Acts 20:35 – In everything I did, I showed you that by this kind of hard work we must help the weak, remembering the words the Lord Jesus himself said: 'It is more blessed to give than to receive.'
Romans 7:6 – But now, by dying to what once bound us, we have been released from the law so that we serve in the new way of the Spirit, and not in the old way of the written code.
Romans 12:1 – If it is possible, as far as it depends on you, live at peace with everyone.
Romans 12:9-13 – Love must be sincere. Hate what is evil; cling to what is good. Be devoted to one another in love. Honor one another above yourselves. Never be lacking in zeal, but keep your spiritual fervor, serving the Lord. Be joyful in hope, patient in affliction, faithful in prayer. Share with the Lord's people who are in need. Practice hospitality.
Galatians 5:13-14 – You, my brothers and sisters, were called to be free. But do not use your freedom to indulge the flesh ; rather, serve one another humbly in love. For the entire law is fulfilled in keeping this one command: "Love your neighbor as yourself."
Ephesians 6:7 – Serve wholeheartedly, as if you were serving the Lord, not people.
Hebrews 6:10 – God is not unjust; he will not forget your work and the love you have shown him as you have helped his people and continue to help them.
Hebrews 9:14 – How much more, then, will the blood of Christ, who through the eternal Spirit offered himself unblemished to God, cleanse our consciences from acts that lead to death, so that we may serve the living God!
Hebrews 13:16 – And do not forget to do good and to share with others, for with such sacrifices God is pleased.
1 Peter 1:12 – It was revealed to them that they were not serving themselves but you, when they spoke of the things that have now been told you by those who have preached the gospel to you by the Holy Spirit sent from heaven. Even angels long to look into these things.
1 Peter 4:10 – Each of you should use whatever gift you have received to serve others, as faithful stewards of God's grace in its various forms.
Quotes About Serving Others And God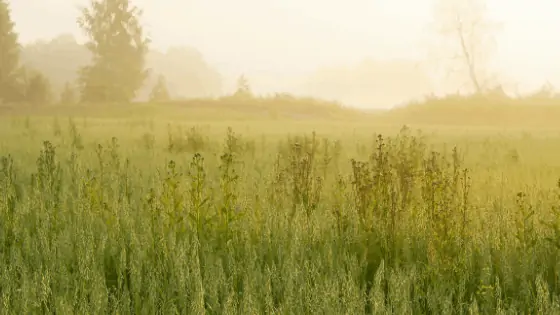 I love reading scripture about serving others. I thought it would be fun to add my favorite Christian quotes about serving others and God.
Quotes About Serving Others
"The measure of the man's greatness is not the number of servants he has, but the number of people he serves" John Hagee
"Alone we can do so little, together we can do so much." Helen Keller
"In matters of equity between man and man, our Savior has taught us to put my neighbor in place of myself, and myself in place of my neighbor." Isaac Watts
The first question which the priest and Levite asked was "If I stop to help this man, what will happen to me?" But the good Samaritan reversed the question "If I do not stop to help this man, what will happen to him?" Martin Luther King Jr.
"The best way to do ourselves good is to be doing good to others. The best way to gather is to scatter." Thomas Brooks
Quotes About Serving God
"Faithful servants never retire. You can retire from your career, but you will never retire from serving God." Rick Warren
"One of the principal rules of religion is, to lose no occasion of serving God. And since He is invisible to our eyes, we are to serve Him in our neighbor, which He receives as if done to himself in person, standing visibly before us." John Wesley
"Faith and works are bound up in the same bundle. He that obeys God, trusts God. He that is without faith is without works, and he that is without works is without faith." Charles Surgeon
"All Christians are but God's stewards. Everything we have is on loan from the Lord, entrusted to us for a while to use in serving Him." John MacArthur
"Selfishness is when we pursue gain at the expense of others. But God doesn't have a limited number of treasures to distribute. When you store up treasures for yourself in heaven, it doesn't reduce the treasures available to others. In fact, it is by serving God and others that we store up heavenly treasures. Everyone gains; no one loses." Randy Alcorn
"Have you ever realized that you can give things to God that are of value to Him? Or are you just sitting around daydreaming about the greatness of His redemption, while neglecting all the things you could be doing for Him? I'm not referring to works which could be regarded as divine and miraculous, but ordinary, simple human things – things which would be evidence to God that you are totally surrendered to Him." Oswald Chambers
What Are Your Favorite Bible Verses About Serving?
My favorite Bible verses about serving others are Matthew 20:27-28 and 2 Chronicles 15:7. What are your favorite Bible verses about serving others?
Check out more Bible Verses: