How to Use the Shield of Faith
This article may contain affiliate links. I may earn money from the companies mentioned in this post with no additional cost to you. Please read my disclosure policy for more info. All Bible quotations are from the New King James Version (NKJV) unless otherwise stated Bible Copyright Attribution.
My husband and I love watching movies and TV shows that are set in the middle ages.
I've always appreciated the history and imagining what life would have been like back then.
As we've watched shows over the years, one thing I have noticed has been the types of shields knights and warriors have used. They've always reminded me of what a shield of faith should look like.
The shield of faith is part of the armor of God. We find it in Ephesians 6:16. The English Standard Version reads as follows:
"In all circumstances take up the shield of faith, with which you can extinguish all the flaming darts of the evil one."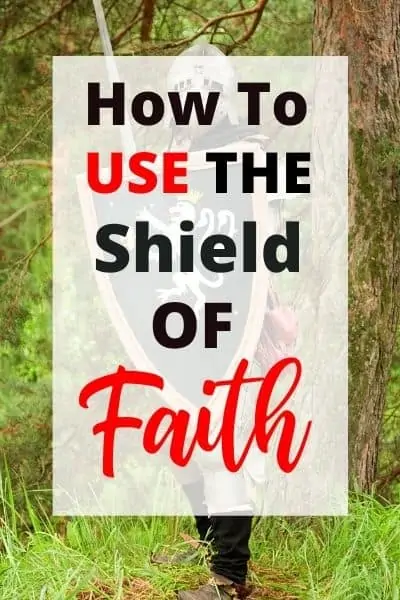 Did Warriors Use a Shield of Faith?
While the first shields were made of wood, as time progressed they were forged in stronger and stronger metals.
They were heavy and cumbersome before lighter metals were created. Regardless of the type of shield men were fighting with, they always practiced and trained with them before going into battle.
Warriors needed to learn how to best yield their shield. They needed to get used to the weight of it on their arm.
They learned how to fluidly incorporate it into their battle plan. Their shield kept them alive and they didn't take that for granted. As you can see they had faith in their shields to keep them alive.
What is the Shield of Faith in the Bible?
In Ephesians, Paul instructs us to take up the shield of faith. He says with it, we can extinguish all the flaming arrows of the evil one (6:16).
This is similar to the use of shields as a warrior. They used their shields to protect themselves from their enemy. Paul tells us to do the same thing. The only difference is, the war we are fighting is a spiritual battle.
As I was reflecting on this, I thought about the knights and warriors of times gone by. Times that would have been considered "present tense" when Paul penned his letter to the Ephesians.
Which made me think, how often do we try to yield our shield of faith without first training with it?
Think about it for a moment: have you ever taken time to define your faith?
Have you ever really dug deep and ask yourself what you believe and why?
I can't say that I have.
So when Satan's flaming arrows come my way, my shield of faith isn't always ready. I can usually recognize an attack from Satan, but I'm not always equipped to deflect it right away.
We Need Practice Using Our Shield
I've been struggling with chronic migraines for over three and a half years. That's over 1,000 days straight of my head hurting.
Three years ago, my faith was strong. When I started to get depressed, I would cling to Jesus.
Lifting my shield of faith high over my head to keep Satan at bay. However, at some point along the way, I stopped practicing my faith.
My head hurts so bad I no longer lead the Bible study at my church. I don't even make it to church most Sundays. Thankfully, pandemic measures introduced our church to live streaming, so I can still listen in.
But it isn't the same. I can't read my Bible every day, even if I do, it's sometimes hard to follow or remember what I read. My brain just doesn't work the same way it used to.
Now, when depression creeps up, it's a lot harder to keep it at bay. Satan often gets a foothold because I don't have the energy to do anything about it.
You might not suffer from chronic migraines (I really hope you don't), but I imagine you might find something similar in your own life.
You might struggle with your self-image, self-condemnation, insecurity, or a million other things. Each and every struggle we face can be transformed by our faith.
We can use our shield of faith to extinguish the lies of the enemy, but only if our faith is steady and sure.
Using Your Shield of Faith
When we make a mistake, Satan would love for us to beat ourselves up about it, but if we know and believe Romans 8:1, we know there is no condemnation for those who love Jesus.
When our hearts are anxious, we can choose to pick up our Bibles and read Psalm 69, or cling to Isaiah 40:31.
God promises if we wait for Him, He will renew our strength. We can find comfort in that promise and wait for Him to fulfill it in faith. We can say with David, "When I am afraid, I put my trust in You, God," (Psalm 56:3).
When we feel uncertain, with faith we can lean into 1 Thessalonians 5:24 that promises the One who calls us is faithful and He will do it.
We can remember Jesus' words in Matthew 6:26 when He said, "Look at the birds of the air; they do not sow or reap or store away in barns, and yet your heavenly Father feeds them. Are you not much more valuable than they?"
When we look in the mirror and we don't like what we see, we can praise God because we are fearfully and wonderfully made (Psalm 139:14). We can remember that true beauty is on the inside (1 Peter 3:34).
Yet with each of those struggles, we can't use our shield of faith if we don't know what God says about it.
In order to use our shield of faith, we need to study God's Word so we can identify our enemy.
We need to memorize scripture so we are prepared to face the battle, and we need to be in prayer every day asking for protection and wisdom.
Are You Using Your Shield?
I don't know where today finds you, but I know where my own struggles of faith are. I know that I don't just need to spend more time in God's Word.
I need to look up and study the Bible so I can better wield my shield of faith in the future.
I would love to hear from you, how do you wield your shield of faith? Is there an area in which you know you need to practice your faith more?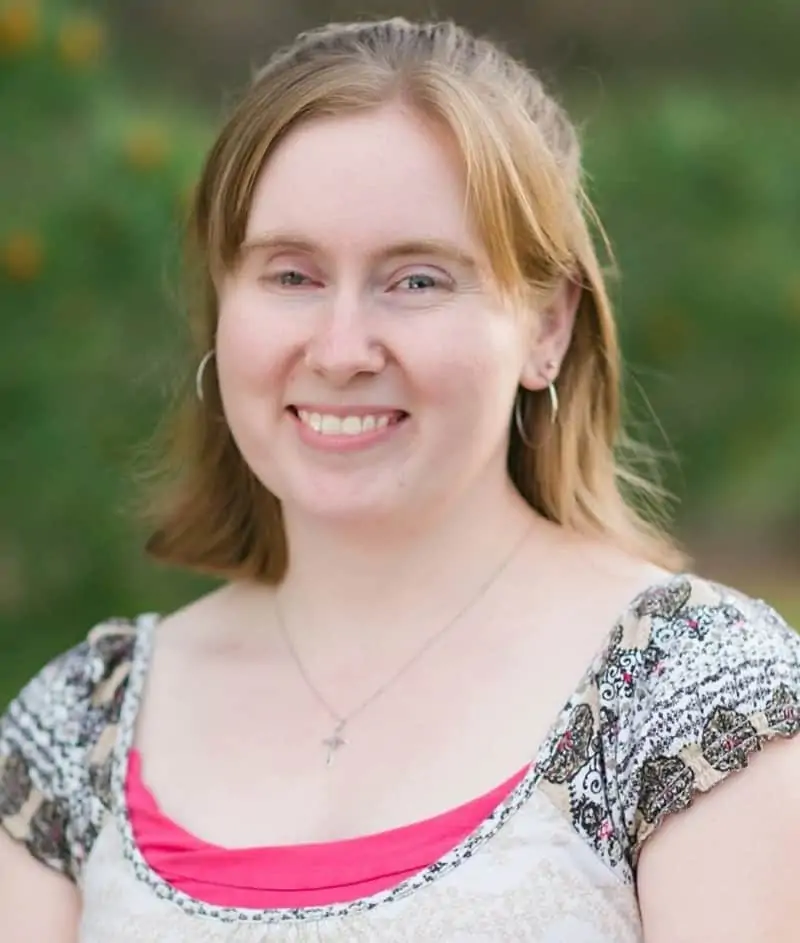 Heather Hart is an internationally best-selling and award-winning author with an unquenchable passion for Jesus. Life with four fun-filled teens doesn't always provide the quiet atmosphere her introverted personality and chronic migraines crave, but she loves them all like crazy and the gospel is a balm for her soul. You can find her online at CandidlyChristian.com