The Truth About Tithing in the Bible: Your Questions Answered
This article may contain affiliate links. I may earn money from the companies mentioned in this post with no additional cost to you. Please read my disclosure policy for more info. All Bible quotations are from the New King James Version (NKJV) unless otherwise stated Bible Copyright Attribution.
I know, tithing in the Bible is such a controversial topic. But, just stick with me here. Lots of people are so hesitant to tithe.
The lists and excuses are a mile long for why we feel like we need every penny we have. We think things like the money just go to the pastor and anything in between, but can I just say, that's exactly how the enemy wants us to feel.
He loves to use money as one more wedge to keep us just a little further away from God.
What Does the Bible Say about Tithing?
The Bible makes it clear that we can't serve God and Money.
"No one can serve two masters; for either he will hate the one and love the other, or else he will be loyal to the one and despise the other. You cannot serve God and mammon" Matthew 6:24 NKJV
You may be reasoning and rationalizing in your head as to why tithing is not for you but there are red letters, which are quotes from Jesus himself, in the Bible.
There are multiple Scriptures about worry where the Lord tells us not to worry about anything and that includes money.
"Look at the birds of the air, for they neither sow nor reap nor gather into barns; yet your heavenly Father feeds them. Are you not of more value than they? Which of you by worrying can add one cubit to his stature? So why do you worry about clothing? Consider the lilies of the field, how they grow: they neither toil nor spin." Matthew 6:26-28 NKJV
He says that he takes care of the flowers, and the sparrows, and are you not more important than those? He's directly assuring us, that if you give God what is His, and put your faith in Him, He will take care of you.
So many of Jesus' parables were about money because in 2,000 years people are still stuck on it. Just to be clear, these things do not directly have to do with your salvation, if you believe Jesus is your Lord and Savior, you are saved. That's not what I'm trying to communicate to you here.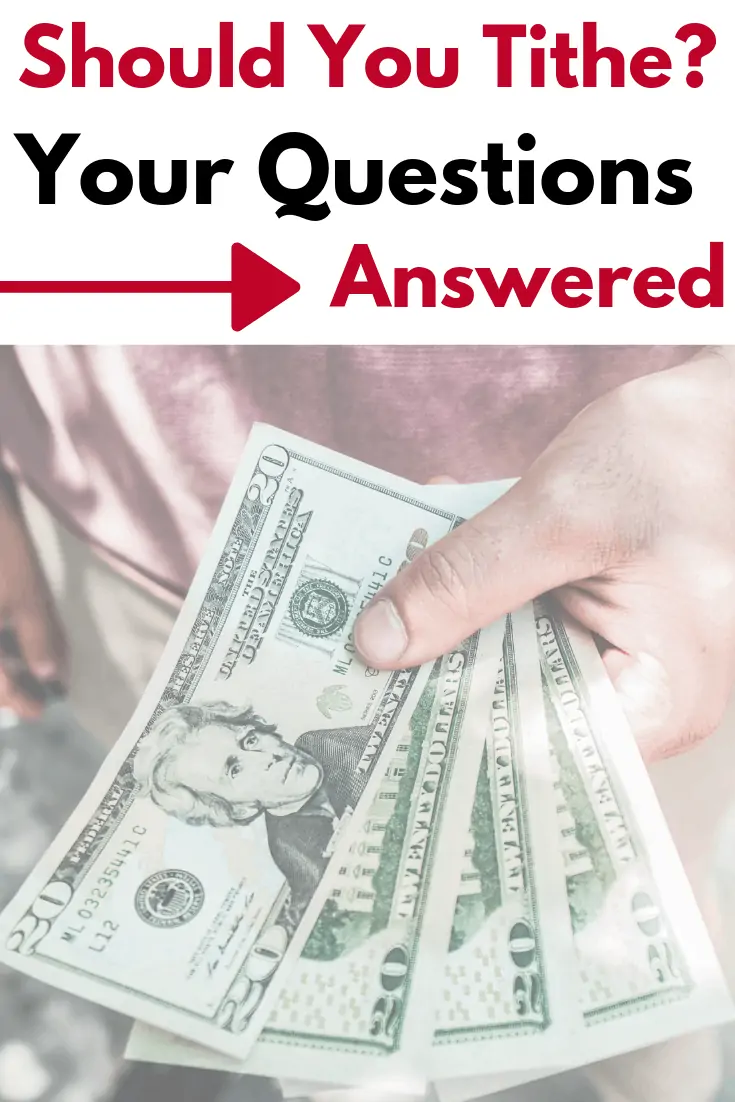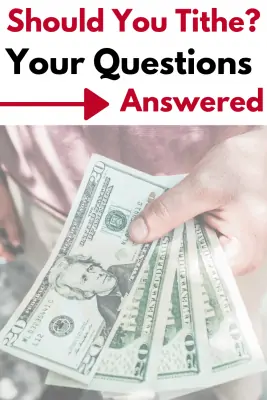 Tithes and Offerings are an Act of Worship and Faith
We should use money as another method of worship to God. It's being a servant to our God. It's another form of showing God that we are in it for the long haul and we aren't looking back. We are giving everything to Him.
I'm so passionate about this because I just recently came to all these realizations myself. I got it from my head to my heart. I grew up listening to the so frequently quoted story of the widow's two mites. I almost started to wonder if there were any other stories in the Bible about giving back to the Lord.
I used it as my excuse, to just give whatever I had in my pocketbook. But, when God really started helping me understand tithing in the Bible, I dug deeper.
Tithing in the Bible
I was listening to a podcast a few months ago, right in the throws of being garnished, my husband had lost his job, and Christmas was right around the corner. Vehicles were breaking down.
I had 3 children (my son and 2 nephews) to buy Christmas gifts for. And here was the still small voice saying, "you should really tithe."
And, I'm like, "WHAT?!?!" But, it just wouldn't go away, it was on my heart. Then, one day, I was listening to a pastor, and he was talking about something not even in the same ballpark as tithing, and all of the sudden, he just goes on this tangent about tithes and offerings.
I was riveted, are you kidding me right now? And, he said, exactly what I needed to hear. He told a story about how he stepped out in faith, moved across the country to follow a dream, and took a serious pay cut. He had been a dyed in the wool tither so he knew that he still had to tithe.
He essentially said that he knew he couldn't make his measly paycheck pay the bills, so he needed to give God what was His so that God could make his paycheck work. And God showed up just like He always does.
I literally stopped in my tracks. That's my situation. I can't even pay my bills, let alone pay for Christmas or anything else that was happening in my life. But God could. So, for the first time, ever, in my life, I tithed. The full ten percent. And, almost ducked for cover.
If I couldn't pay my bills before, what was I doing? But, as always, God does not disappoint. A full week hadn't even passed, when I got an incredible phone call in the middle of the day.
A local charity organization wanted to "adopt" my family. They paid some of my bills, bought a giant garbage bag worth of gifts for the kids, gave me grocery money, and more.
Now, I know, that's not how this happens all the time. But God! I mean, to me, it was just a huge sign, that said, "Yes, good job, thanks for listening." It was an opportunity given to me to share my testimony with you. I mean, how incredible!! It was absolutely supernatural. Something only our God can do.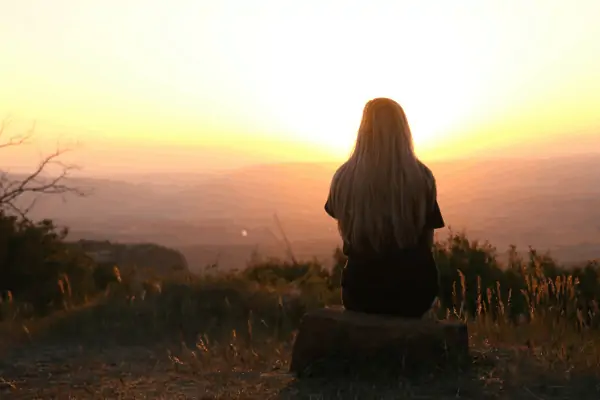 Tithing Scriptures
When I was preparing to tithe, I did read quite a few tithing scriptures, it's a theme throughout the Bible. Starting way back in Genesis.
"Blessed be Abram of God Most High, Possessor of heaven and earth; And blessed be God Most High, Who has delivered your enemies into your hand" and he gave him a tithe of all." Genesis 14:19-20 NKJV
This is also shared again in the New Testament in the book of Hebrews. It emphasizes the blessing Abram received and the importance of the story.
"For this Melchizedek, king of Salem, priest of the Most High God, who met Abraham returning from the slaughter of the kings and blessed him, to whom also Abraham gave a tenth part of all, first being translated "king of righteousness," and then also king of Salem, meaning "king of peace." Hebrews 7:1-2 NKJV
It's a blessing. It's telling you that when you honor God with your first fruits, your money, then everything is blessed.
"For if the firstfruit is holy, the lump is also holy; and if the root is holy, so are the branches." Romans 11:16 NKJV
We're supposed to be bringing everything to God. We give him time, prayers, worship, we bring our loved ones to Him, but when we bring up money…. Well…. All of the sudden, we have excuses. Why is that? Like, I said before it's because the enemy is using it to keep us just at arm's length.
Do You Have to Tithe to a Church?
I personally believe, that tithing doesn't necessarily need to go to your church. If you find another way to honor God with your money, then do it. You're supposed to be giving it to God.
If that means you give it to a local charity that has good moral values, and helps people in times of need, (and preferably also has a "gospel" mission.) then, do that.
You're doing it for the glory of God. I will share with you, that I personally give half my tithes and offerings to the church I attend, then I save the other half to spend on charities and outreach programs that I care about. I'm using it as a sacrifice to further the Kingdom. That's what your tithe is doing.
Many people find it easier to give money to the church because the church is connected to mission groups, people seeking help, and it needs to keep its lights on. You certainly can reach out by donating to a local charity (and possibly adopting a family for the Christmas season ?).
Who knows, maybe you'll inspire someone to share in their faith. Bringing someone even closer to God by lending that helping hand right when they need it, and being a hand of God.
"From whom the whole body, joined and knit together by what every joint supplies, according to the effective working by which every part does its share, causes growth of the body for the edifying of itself in love." Ephesians 4:16 NKJV
Tithes Definition
Tithes originated in the Old Testament, as part of the rules and regulations that people of God and countries lived under, and when Jesus came, he gave us a New Testament which gives us our salvation regardless of what we're doing with our money. But we are supposed to worship with all of our being and all we have.
For a God, that's so amazing and gives us everything we could ever need, shouldn't we want to try to do everything we can to further the Kingdom? It's one more way to pull in closer to God, like prayer, worship, reading our Bible, and trusting Him with everything.
Break the ties that the devil is putting on you. Give that last bit over to God, and watch the amazing things he will do in your life!
"As each one has received a gift, minister it to one another, as good stewards of the manifold grace of God." 1 Peter 4:10 NKJV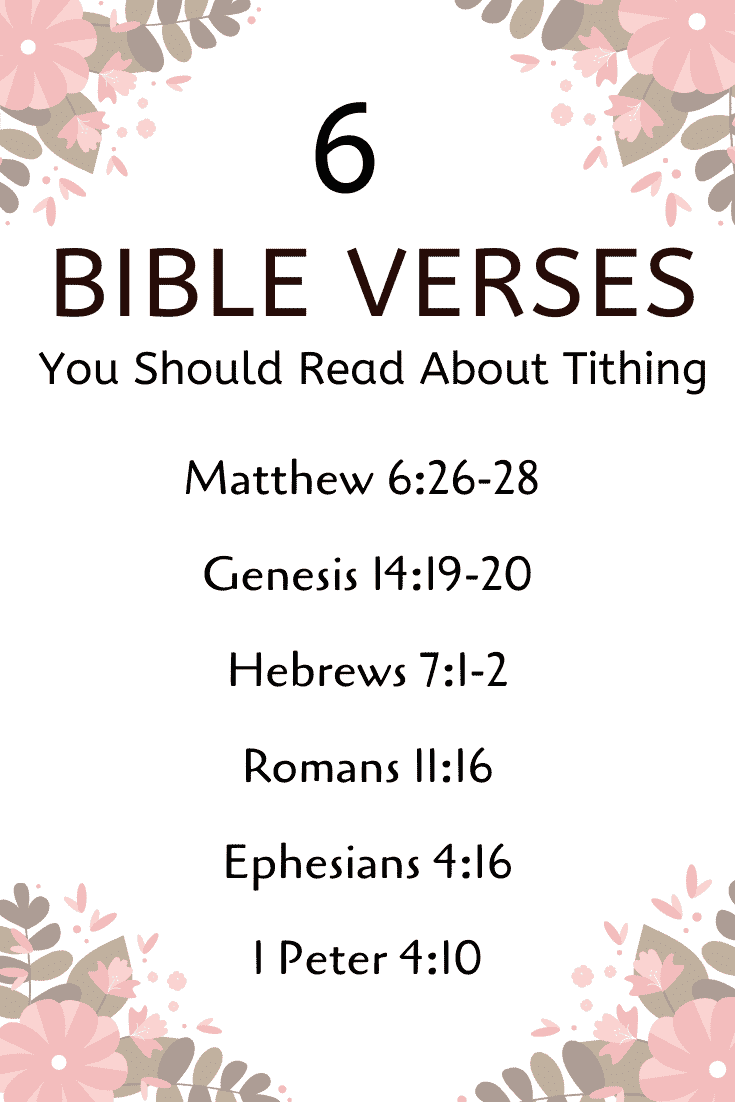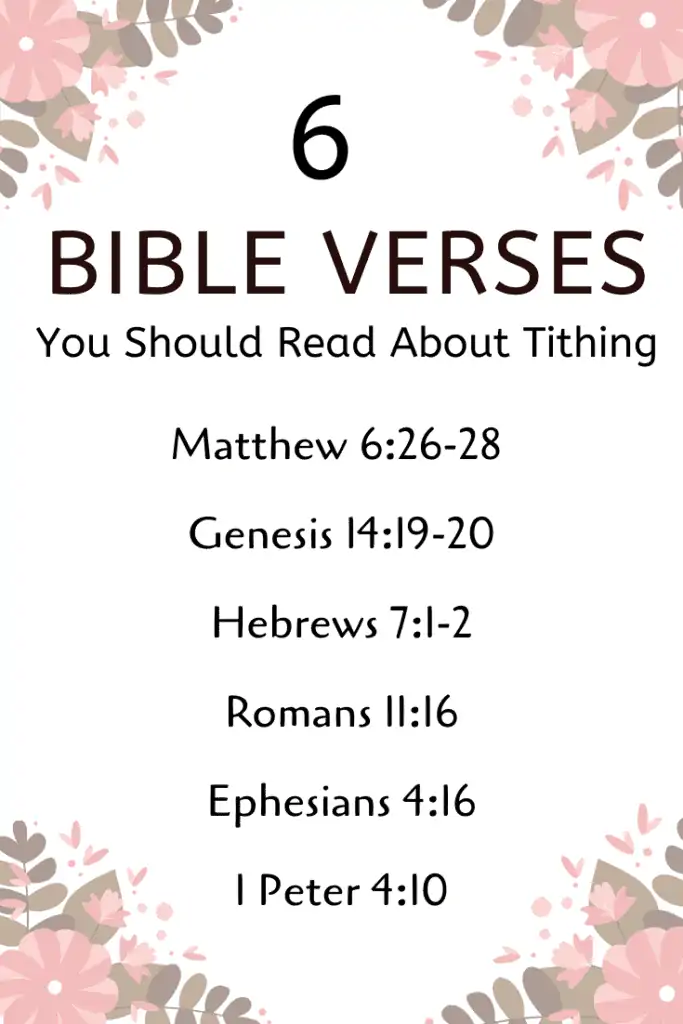 About the Author: Stephanie is a mother of one boy, with an amazing husband. She recently started a blog of her own last November and a women's Bible study in April. She feels the Lord is calling her to ministry and she truly appreciate this opportunity to share with all of you. You can read more about Stephanie on her blog Walking in Faith.