This article may contain affiliate links. I may earn money from the companies mentioned in this post with no additional cost to you. Please read my disclosure policy for more info. All Bible quotations are from the New King James Version (NKJV) unless otherwise stated Bible Copyright Attribution.
Welcome to the Ambassadors for Christ page! I found Jesus about 10 years ago and He saved my soul. I want everyone to know about Him. There are so many ways to grow in our walk with Christ. One way is through amazing bloggers and businesses.
After lots of prayers, the Lord put on my heart that we are Ambassadors for Christ. We need to come together and represent Him. That's how this page was born. I'm excited to share all the amazing blogs and businesses that glorify Him.
This page has been expanded. You can find over 200 blogs and businesses that love the Lord by clicking this Christian Bloggers link.
"Now then, we are ambassadors for Christ, as though God were pleading through us: we implore you on Christ's behalf, be reconciled to God." 2 Corinthians 5:20 (NKJV)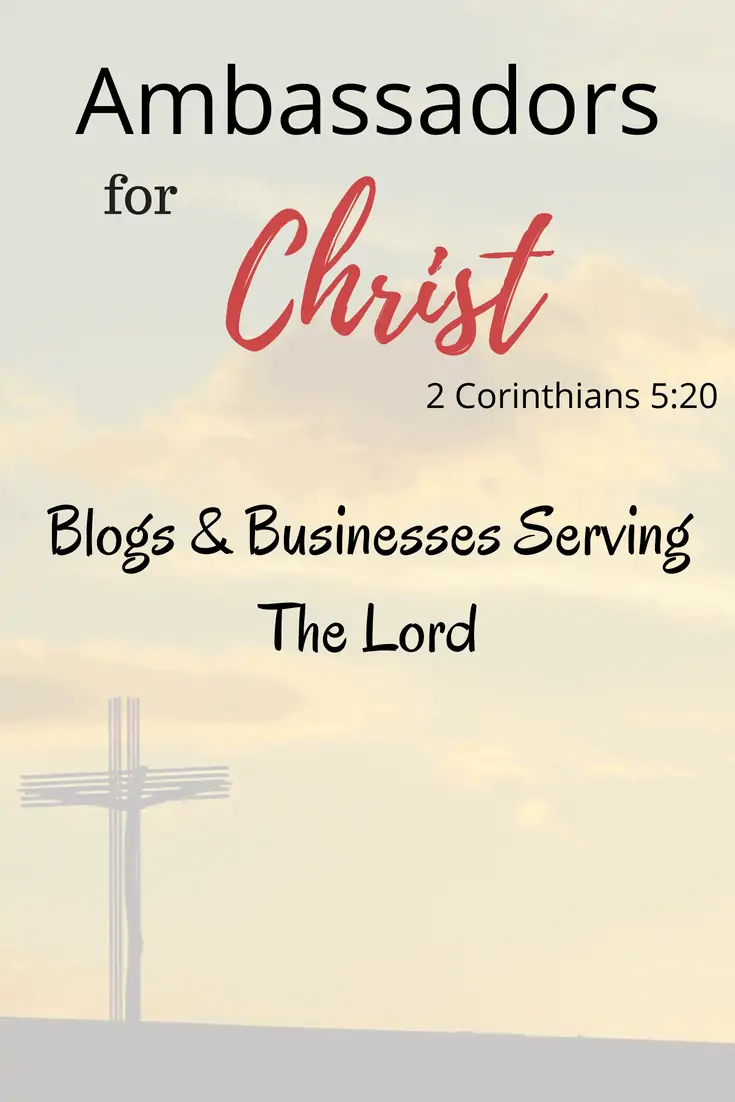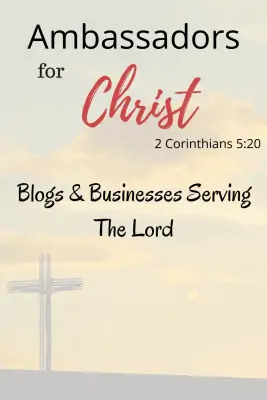 Ambassadors for Christ
Gospel Gain – Gospel Gain is a Christian blog for evangelists. Their mission is to spread awareness and knowledge of Christianity, Jesus Christ, the gospel, and the Bible.
Himitsu Study – Ayomikun's blog focuses on the study of prophecy, and end times, as well as providing historical, archeological, and scientific evidence for the bible. He also tackles questions such as "Why does God allow evil?"
Keeping The Tie That Binds – Angela is a Christian marriage and family blogger where her desire is to build stronger marriages and families to better serve the Lord.
Mama Needs More Coffee – Christi writes about motherhood, marriage, faith, homeschooling, and much more. Check out the book she recently published called "Living on Coffee and Prayer".
Momspirational Life – Tabitha shares about her growth in Christ. She shares what she learns because she wants to help others. Her blog also includes other topics like DIY and tips that would help others. She is a deaf Army wife and her blog allows her to share God's loving Hands through her own experiences.
Revival in Christ – Gilberto's blog is dedicated to spreading the Gospel of Jesus Christ. He wants to make an impact in the world. He knows he's imperfect but if there's anything he can do to let others know about God and serve that way, he wants to do it.
The Light Breaks Through – If you are seeking ways to help your congregation better reach its neighborhood. Or you are looking to grow as a leader. It's conceivable the system and culture are crushing you, and you need consolation. If inspiration is what you are pursuing you will find it here, if you want to grow as a leader, I will challenge you to do that. If you want your church to just improve and add people to the pew, this blog may not be suitable for you. The world is changing and our old ways of connecting aren't working. This blog will test your traditional views of church and ministry, it may stretch you beyond your comfort zone.
Are you an Ambassador for Christ?