3 Ways to Know That God Will Provide
This article may contain affiliate links. I may earn money from the companies mentioned in this post with no additional cost to you. Please read my disclosure policy for more info. All Bible quotations are from the New King James Version (NKJV) unless otherwise stated Bible Copyright Attribution.
Leaving the Christian school at which I had taught for seven years was difficult. I was devastated by all that had taken place, but I also knew God was leading me to homeschool my own two kids. I researched homeschool vs public school and knew that public school wouldn't be an option.
Making the decision to homeschool meant taking a $25,000 cut in pay for our household, and we had just built a house. But we continued to move forward, trusting that God will provide.
So, we contacted the home school association, ordered some books, and began our home school journey. Over the next three years, our lifestyle drastically changed.
We had become accustomed to yearly vacations, shopping for clothes at the mall, and making whatever purchases we wanted from our local grocery store. Lots of changes were taking place.
But thankfully, we were honestly so thrilled to be home together. We were learning and growing as a family and we didn't even think about those things.
One by one, God began to show us that when we are seeking His "will" above all else, the Lord will provide for our needs.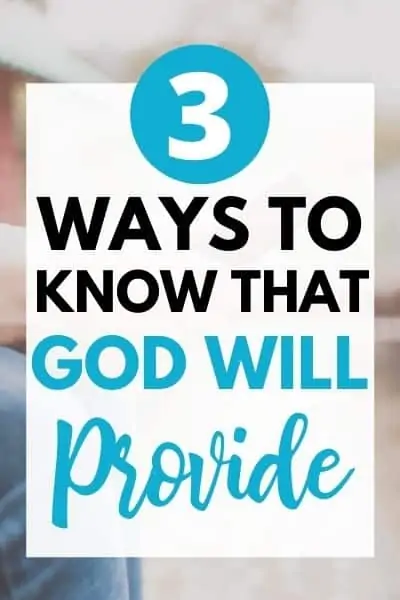 God Will Provide
My hope in writing this article is that you can trust that God will provide for you. I'm going to share examples from my own life to encourage you that God always provides.
1. Trust the Lord's Provision
A friend at church had a daughter just a little older and bigger than my daughter, and two sons just a little older and bigger than my son.
When my kids began growing out of clothes and needing new things, she would show up at church with bags of hand-me-downs. They were all perfect sizes and styles for my two kids.
Our family members who live at the beach asked our family to housesit while they went on vacation for ten days each summer. We had a free place to stay, tickets she left us for local events, and summer vacation for less than $100.
Our grocery list was altered as we switched to less expensive snacks and cuts of meat, so we used coupons and turned it into a fun math lesson.
In every area our family had to reduce spending, the Lord provided in some way. We never felt we were cheated out of anything. God provided everything.
"And my God will meet all your needs according to his glorious riches in Christ Jesus." Philippians 4:19, NIV
2. Trust the Lord's Perspective
I began to learn that perspective is everything. We could have looked around at what we were missing out on. We still didn't have the latest and newest fashions. Disney vacations were out of the question. Ribeyes were never on the list.
But we were together every day. We had the freedom to go to the library, visit the local museum, or spend an afternoon at the park.
Instead of only teaching other people's kids, I had the privilege to educate my own, and nobody knows their learning styles and personalities as well as their mom. I grew closer to my kids as we spent time together, learning and growing.
We began each day with Bible study and memorizing Scriptures together. My day wasn't chaotic with teaching, afterschool activities, meetings, and rushing through dinner and homework.
Instead, we lived with such peace and joy, starting early and finishing lessons by lunch, freeing our afternoons for the activities they were interested in, such as karate or basketball.
Our perspective shifted as we learned to enjoy each other and be thankful for what we did have. And as a mother and teacher, I had the opportunity to invest in the spiritual growth of my children in a deeper and more meaningful way than I would have otherwise.
"For where your treasure is, there your heart will be also." Matthew 6:21 NKJV
3. Trust the Lord's Purpose
Perhaps the most important lesson from those years is learning to trust God's purpose at work in our lives when we least expect it. Not long after we left the school and began homeschooling, my grandmother who lived next door, became ill.
We took her to the doctor who informed us that she would need someone with her at all times to help her and to ensure she took her medicines correctly.
So, we packed up all of our books and supplies and set up our class in her dining room. Every day when my mom who lived with her left for work, we would show up and home school from her house.
We were able to give her company, make her meals, and administer her meds. My daughter loved taking care of Grandma and would often give her "spelling tests" as she practiced her spelling words.
It was a beautiful time in our lives to learn and grow and minister to my grandmother all at the same time. And we made memories we will never forget. After about a year of homeschooling with grandma, my mom was able to retire and stay with her, and we went back to our normal routine.
Not long after that, my father, who was a Vietnam veteran and suffered from PTSD, needed help getting to the VA for appointments. So, we began taking him on the 6-hour round trips to the VA once a month.
It was like a field trip for the kids! We would take a picnic lunch and eat at a rest stop. They would do their work in the backseat, and I would check it while in the waiting room.
We checked in on him each week, cleaning and doing laundry while he cooked lunch for us. My children had the opportunity to get to know their grandpa in a way they never would have. And my dad got the assistance he needed because we were available.
Three years into our home school journey, he suddenly passed away. It was a difficult time for all of us, but we were together, and we had each other. My kids helped me as I mourned the loss of my father. Having them with me every day was a great comfort to me.
When that school year ended, another Christian school that I had worked for right out of college called and asked if I wanted to come back to work for them. After a discussion with the kids, we decided it was time to go back to school.
Though we couldn't see it at the time, God had brought us out of the classroom for three years to accomplish His purpose: the care of my father and my grandmother. As soon as that purpose was completed, He led us right back to another Christian school.
"I cry out to God Most High, to God, who fulfills his purpose for me." Psalm 57:2 ESV
God Will Always Provide A Way For Us
The truth is that when we are seeking God's will for our lives, even the challenges we face can be an opportunity to experience His provision. We can trust God's will and know that He will meet our needs. We need to shift our perspective about what is truly important so we can accomplish His divine purposes in our lives.
God Will Provide Bible Verses
"Keep your lives free from the love of money and be content with what you have, because God has said, 'Never will I leave you; never will I forsake you" – Hebrews 13:5
"But seek first his kingdom and his righteousness, and all these things will be given to you as well" – Matthew 6:33
"Do not be anxious about anything, but in everything, by prayer and petition, with thanksgiving, present your requests to God. And the peace of God, which transcends all understanding, will guard your hearts and minds in Christ Jesus" – Philippians 4:6-7
"And God is able to make all grace about to you, so that in all things at all times, having all that you need, you will abound in every good work" – 2 Corinthians 9:8
"Consider the ravens: They do not sow or reap, they have no storeroom or barn; yet God feeds them. And how much more valuable you are than birds!" – Luke 12:24
"Ask and it will be given to you; seek and you will find; knock and the door will be opened to you" – Matthew 7:7
"His divine power has given us everything we need for life and godliness through our knowledge of him who called us by his own glory and goodness" – 2 Peter 1:3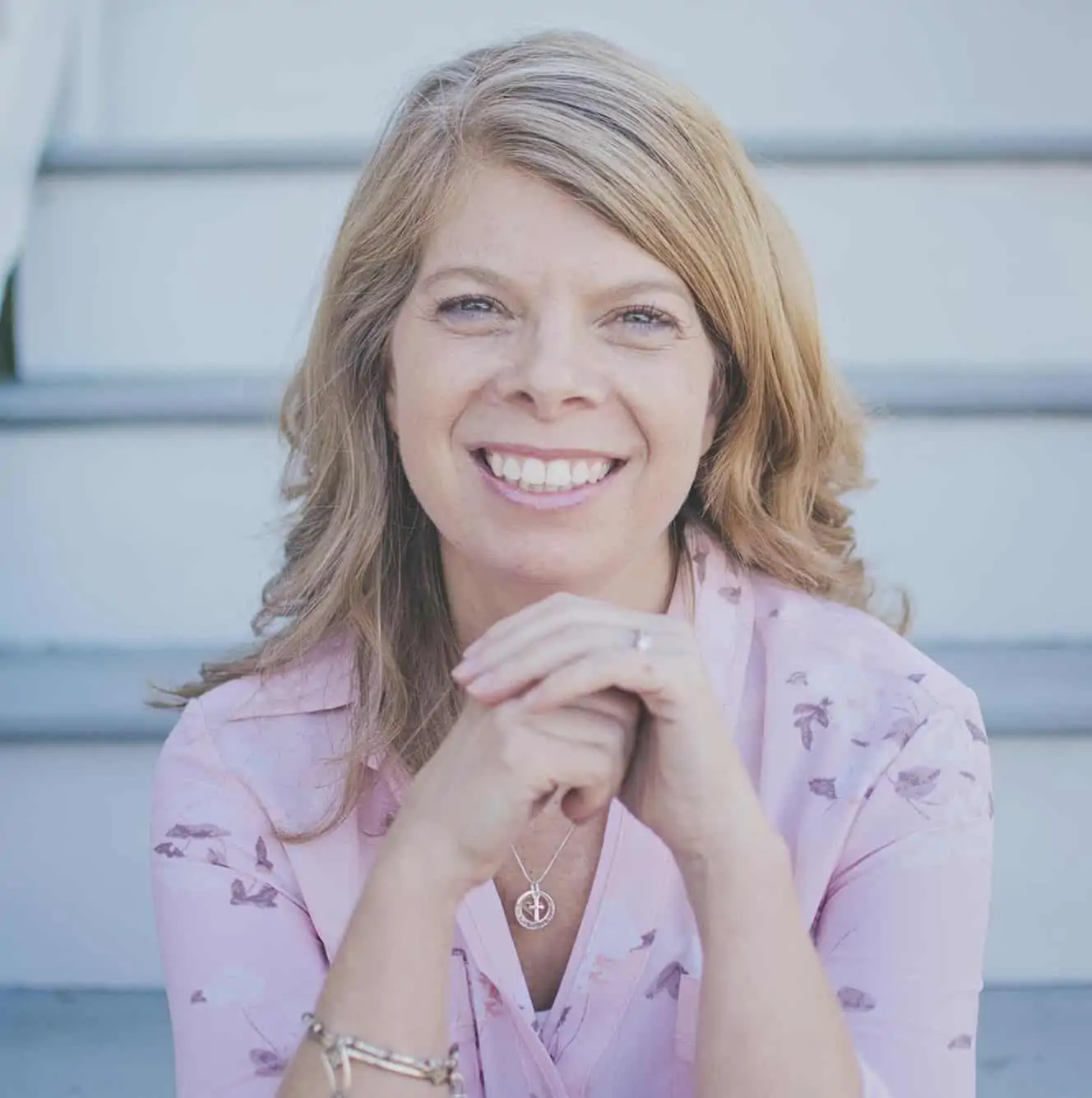 Jennifer Hayes Yates is a wife, mama, writer, and speaker with an empty nest and a Southern accent. Having taught in Christian education for twenty-two years, she has a passion for communicating God's truth and inspiring busy women to grow their faith one quiet moment with Jesus at a time. You can follow Jennifer on her blog at Jenniferhyates.com