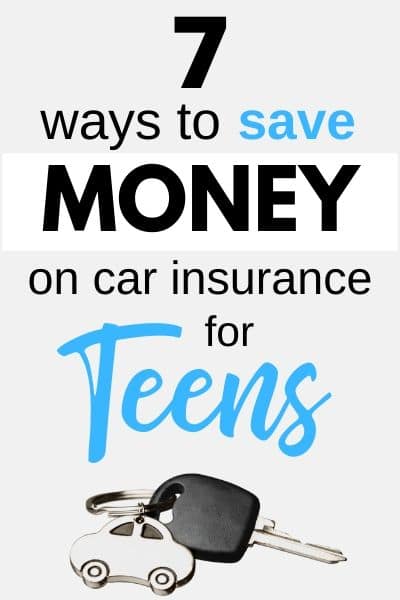 If you have a teenager in the house, they'll be itching to get their driver's license as soon as they turn 16.
That's a scary thought for most parents. Just as scary is the cost that comes with a teen driver — buying a car for your teen and paying for vehicle insurance.
You can avoid the cost of adding a new car to the family by sharing a car with your teen but there's no avoiding a hike in your insurance premium.
Car insurance for teen drivers can be expensive. On average, teens pay as much as three times higher rates than older drivers.
Teens are less experienced drivers and are more likely to engage in reckless behavior like speeding or texting while driving.
For these reasons, insurance companies view teen drivers as a higher risk and charge higher rates. But there are ways teens can improve their risk profile and get cheaper teen drivers insurance.
Ways to Save Money on Car Insurance for Teens
Until teens become older and more experienced drivers, there's no way to completely avoid high car insurance rates. There are, however, a few ways to save money on the rate of your teen's car insurance.
1. Driving a Car with a Good Safety Rating
Many parents take safety into account when buying a car for their teen. Insurance companies tend to do the same. Cars with a higher safety rating can help lower your teen's driving insurance rate.
A safer car will also give you some peace of mind. Look for features like blind-spot monitoring, lane departure warning, automated emergency braking, and electronic stability control which are all good safety features for teen drivers.
If you're buying a used vehicle, it's a good idea to get the vehicle history and check for recalls. The Insurance Institute For Highway Safety (IIHS) has a list of the top used vehicles that are safe for teens and cost below $20,000.
2. Adding Your Teen to your Insurance Plan
Parents have the option of adding their teen to their car insurance policy. Multi-vehicle policies often work out cheaper than a separate policy when it comes to car insurance for teens.
According to The Zebra, the average 6-month car insurance premium for a 16-year old on their parents' plan is $1,492. As they become older, the premium should continue to decrease.
If your teen drives safely and doesn't have any serious incidents or multiple claims, your teen's car insurance rate could drop to around $1,150 by the time they are 19.
3. Practicing Safe Driving
As a parent, you want to keep your child safe. Once they start driving, it's unsettling to know you can't keep them safe on the roads. Discuss road dangers with your teen and emphasize the importance of safe driving. It's a message that needs repeating as teens rarely listen the first time.
Statistically, teens are at a higher risk for car crashes. In fact, motor vehicle accidents are a leading cause of death among teens. According to the Centers For Disease Control and Prevention (CDC), 2,364 teens in the U.S. aged 16-19 were killed, and about 300,000 were injured in car crashes in 2017.
Most insurance companies hike rates after a claim. The safer your teen drives, the less chance of car accidents and the subsequent insurance claims that can lead to a rate increase.

4. Qualifying for a Good Student Discount
Did you know that teens who perform well at school can enjoy lower car insurance rates? Several insurance companies offer "good student" discounts for teens who earn good grades.
Your teen could save money with a discount of up to 20% if they maintain a "B" average or are on the dean's list or honor roll. Good student discounts apply to full-time students at high school or college.
5. Studying Away from Home
If your teen is moving to university or college 100 miles or more from home and they won't be using their car, they may qualify for a discount. If they are on your policy, perhaps your insurer will allow you to temporarily remove them from your policy.
Some insurers are happy to provide a discount. Others are reluctant because they feel that teens often head home for semester breaks and holidays and may drive their car during those visits.
Many, however, will consider adjusting to a lower car insurance rate for teens that still provides coverage for the times they do visit home.
6. Taking a Drivers Ed Course
Many car insurance companies offer a lower rate to teens who complete a driver's education course. Whether your teen is taught by an in-car driving school or takes an online driver's ed course, they can enjoy a discount of up to 10% on their insurance premium.
For more advanced driving skills, enroll them in a defensive driving course. An in-car defensive driving course is best as the student learns to react to practical situations. They'll learn how to anticipate other drivers' behavior, spot potential hazards, and drive safely in inclement weather.
7. Installing a Tracking Device
There are devices on the market that can track your teen's driving habits. Some involve placing a small video camera device behind the rearview mirror. Others plug into your car's OBD-II port.
They connect to an app on your smartphone and will alert you when your teen speeds, brakes hard, accelerates too fast, or corners sharply. Some apps also monitor cell phone use while driving.
Your teen may not like having their driving monitored but it can lower your teen's car insurance bill. State Farm's Drive Safe & Save app can help you save up to 30%, while Nationwide's Smart Ride program can save as much as 40%.
Tracking devices are effective at improving teen driver safety for two reasons: it makes them aware of their driving behavior and most teens want to avoid facing their parents or losing driving privileges should they be caught driving badly.
It is Possible to Get Cheap Insurance for Teens
There are many factors that influence a driver's risk profile. Age is one of them. The younger you are, the more you pay. The good news is that the teen years are short. As they move into their 20s their insurance rate will decrease substantially, provided they drive responsibly.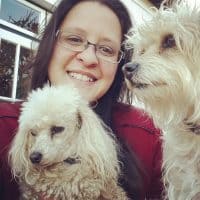 Deevra Norling is a freelance content writer who covers topics such as e-commerce, entrepreneurship, small business, finance, and freelancing. When not writing, she's tossing balls on the beach with the four-legged fur babies she looks after as a professional pet sitter.