3 Ways to Use the Breastplate of Righteousness
This article may contain affiliate links. I may earn money from the companies mentioned in this post with no additional cost to you. Please read my disclosure policy for more info. All Bible quotations are from the New King James Version (NKJV) unless otherwise stated Bible Copyright Attribution.
I have been a Christian for a long time. But no matter how long I have known Christ, I sometimes make a mistake or make the wrong decision.
Since God knew we would do this, He instructs us to put on the armor of God. There are six pieces in God's armor and each piece has a special purpose. The piece of armor we will focus on in this article is the breastplate of righteousness.
In today's post, I will share with you what the breastplate of righteousness is and how we can use it to have a closer walk with God.
How was Breastplate Armor Used?
The breastplate was a central part of the Roman soldier's armor. It covered the torso of the soldier. The breastplate's job was to keep vital organs like the heart, and lungs from getting hurt in battle.
Without a breastplate, a soldier would most likely be killed very quickly in battle.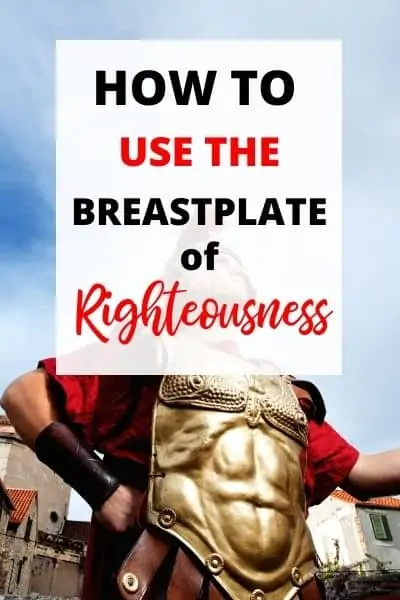 What is the Breastplate of Righteousness?
Paul uses the picture of a soldier's breastplate armor to describe our spiritual lives. The Bible verses below tell us that we struggle against the powers of darkness.
"Put on the full armor of God, so that you can take your stand against the devil's schemes. For our struggle is not against flesh and blood, but against the rulers, against the authorities, against the powers of this dark world and against the spiritual forces of evil in the heavenly realms…. Stand firm then, with the belt of truth buckled around your waist, with the breastplate of righteousness in place," Romans 6:11-14 NIV
This passage may seem intimidating and scary, but Paul assures us that we aren't alone in this battle. God has given us every piece of armor we need to defeat the enemy.
The list of armor includes the breastplate of righteousness, which is used to protect us from doing the wrong things. Righteousness means doing what is right in God's eyes. God wants us to obey Him and His Word.
Breastplate of Righteousness
The moment we believe in Jesus, we are made new. Since we are made new, that means we don't struggle with sin or doing the right thing. Right??
I don't know about you, but I struggle with sin every day. Thankfully, I am not alone. I know that every other Christian also struggles with sin. It's not just us, but the Apostle Paul also struggled with this as well.
"For what I am doing, I do not understand. For what I will to do, that I do not practice; but what I hate, that I do." Romans 7:15 NKJV
We have the desire to do what is right, but we find ourselves not doing it. This is a constant battle in our Christian lives. So if doing the right thing is so hard to do, how can we please God and obey Him?
1. We Need to Choose to Do What's Right
We all have sins we struggle with. Things that we don't want to do and yet do, anyway. In any circumstance, there are always choices that we can make. Choices to do right, or choices to do wrong.
As a Christian, it's not always easy to make the right choice. There will always be times when we stumble and fall. Thankfully, we can choose righteousness and arm ourselves with the breastplate of righteousness.
2. Prayer
Psalm 119:133 says:
"Direct my footsteps according to Your Word; let no sin rule over me."
At any point in our lives, when we have a choice to make and we don't know what decision to make, we don't have to decide alone. We can take a minute to pray.
Praying gives us time to discern God's will, to remember the things that bring Him joy and the things He would caution us against.
Not every situation will have a black-and-white choice. Praying brings us into the presence of God and draws us closer to Him as we look to Him for wisdom and guidance.
"I lift up my eyes to the hills. From where does my help come? My help comes from the Lord, who made heaven and earth." Psalm 121:1-2
"Fear not, for I am with you; Be not dismayed, for I am your God. I will strengthen you, Yes, I will help you, I will uphold you with My righteous right hand.' Isaiah 41:10
God promises that when we rest in Him, He will be there with us and He will guide us.
3. Speak God's Word
When Jesus was on earth, He experienced everything we do. He was tired, hungry, and tempted by the devil.
Jesus went into the wilderness and was tempted by Satan. You can read the full account. Satan tempted Jesus by using scripture.
He took scripture and misused it by trying to confuse Jesus. Just as Satan used scripture against Jesus, he tries to do the same with us. The Bible warns us about this.
"For such men are false apostles, deceitful workmen, disguising themselves as apostles of Christ. And no wonder, for even Satan disguises himself as an angel of light. So it is no surprise if his servants, also, disguise themselves as servants of righteousness. Their end will correspond to their deeds." 2 Corinthians 11:13-15 ESV
This truth may discourage us, but it shouldn't. Instead, we should learn from Jesus to see how He fought against Satan.
"Now when the tempter came to Him, he said, "If You are the Son of God, command that these stones become bread." But He answered and said, "It is written, 'Man shall not live by bread alone, but by every word that proceeds from the mouth of God.' " Matthew 4: 3-4
Jesus used God's Word to fight off Satan's attack.
Using the Breastplate of Righteousness
When Jesus was tempted, He used scripture to fight back. Unlike false prophets or the devil, Jesus used the right Bible verses in the right context.
Anyone can take a verse and turn it into something that it's not. If you have been a Christian for any length of time, then I know you probably have seen this.
To make sure that we are using scripture in the right way, we need to know scripture, memorize scripture, and know the context it was written.
Without those things, we won't be able to withstand attacks. Because of this, it is vital for a Christian to establish a quiet time with the Lord and study the Bible regularly.
The Bible teaches us God's standards. When we know Him and know His Word, we can use it to fight back against Satan.
We will know the Truth and won't be shaken, or veered off course. This is how you use the breastplate of righteousness for protection.
How are you using the Breastplate of Righteousness?
Guarding ourselves against the enemy is so important. He will do anything to keep us from following God. Are you keeping yourself protected with the breastplate of righteousness?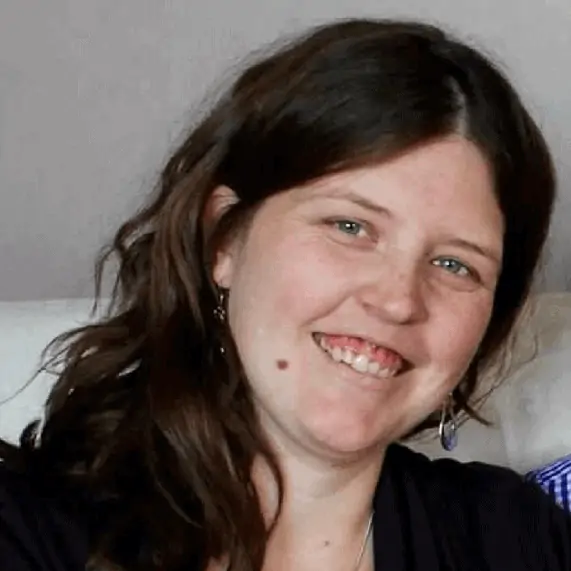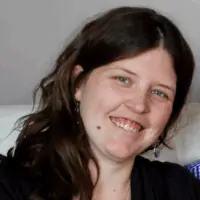 Anne likes to live her life for God. As a mother of 3 and married for more than a decade, she has learned to lean on God during the good, the bad, and the ugly. Anne was born on the mission field and has been in one type of service for God ever since. Anne has a passion to see women live for God and to help them serve Him. You can find her on her blog.