Legitimate Sites to Watch Free Movies Online
This article may contain affiliate links. I may earn money from the companies mentioned in this post with no additional cost to you. Please read my disclosure policy for more info. All Bible quotations are from the New King James Version (NKJV) unless otherwise stated Bible Copyright Attribution.
Watching free movies online is one way we are able to stick to our budget each month. There are so many options for free movie streaming these days.
Once streaming services became more available a few years ago, we decided to cut our cable. It was one of the best decisions we made during our mission to save money. We were cutting back big time to make ends meet.
Paying to rent movies and/or buying movies can really weigh on a budget. We value family time so we spend a lot of time watching movies together each month. It's such a blessing to be able to stream movies online for free and save money at the same time.
How to Watch Free Movies Online?
Finding free movies online isn't as difficult as it used to be. If your TV has streaming capabilities you can use some of the best free movie streaming sites to watch free movies. You can even stream movies for free on your phone, tablet, computer, etc.
The best part is that these free movies are completely legal to watch. Free movie streaming sites are becoming more and more popular.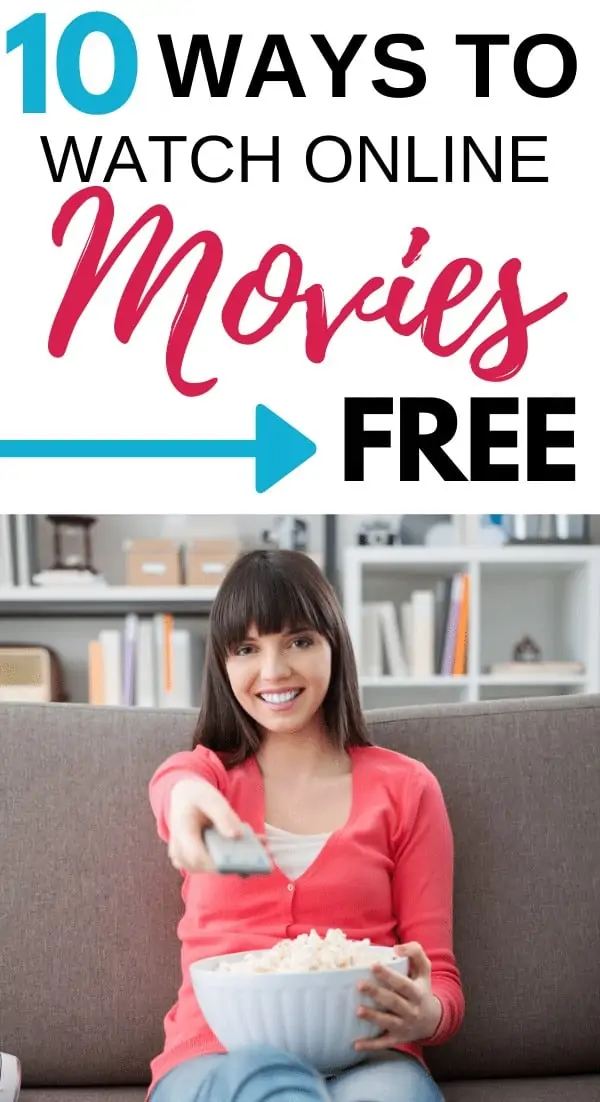 Where Can You Watch Free Movies Online?
There are several places to watch online movies completely free. I have compiled a list of free streaming services you can use to watch free movies legally. The streaming sites in this post are completely legal and safe to use. You will find high-quality popular movies with no money out of your pocket.
The selection may be limited and the movies may contain ads. This is how they keep the movies free. The ads help them cover the cost so you can watch the movie for free.
There are many sites that list free online movie streaming services but some of them are free trials so they are only free during the trial. The list I've compiled has completely free online movies that don't require a paid subscription.
Don't miss these 16 Legitimate Places to Read Books Online for Free!
The Best Streaming Sites to Watch Free Movies Online
1. MovieFlix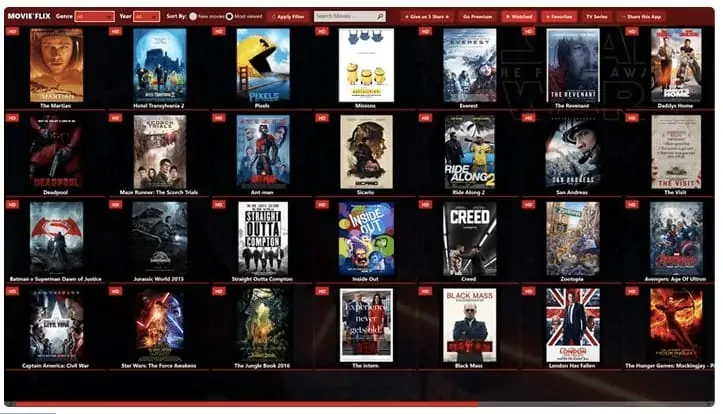 Movieflix allows you to watch recent movies and tv shows in high definition for free. There is no registration required. They have great features like a "favorites" list and subtitles. If you do choose to sign up for a free account, you can get free movie alerts when new movies are uploaded.
There are full-length movies available with minimal ads and pop-ups. Their fast streaming speed is one of the reasons they are one of the best free movie streaming sites.
2. Crackle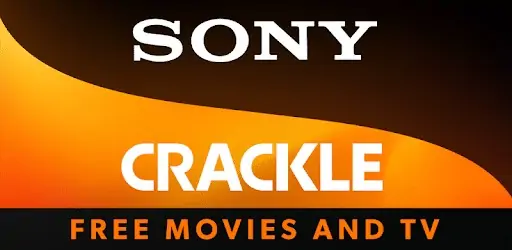 Crackle is a free online movie streaming site that is owned by Sony. It's nice because Sony is a reputable movie company so they offer a wide variety of high-quality online movies.
Signing up for an account is completely free and is a great idea so they can suggest movies that may interest you. Once you start watching movies, they will have a better idea of the best free movies for you. There are ads but it is worth it to watch free high-quality movies.
Keep in mind that Sony announced that there may be working a deal with Chicken Soup for the Soul Entertainment. I'm not sure what the outcome of this is but you may see a little rebranding to Crackle Plus. Nothing has changed in regards to them still being a free online movie streaming site.
3. Tubi TV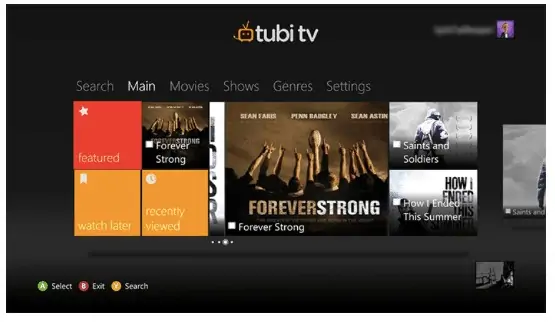 Tubi TV has a simple interface. It reminds me of Netflix. There are over 50,000 different online movies to stream. There is a mix of free movies online and movies to rent.
You will find some of the best new movies online here. They feature many different genres such as Hollywood movies, cartoons, documentaries, movies in foreign languages, and more.
4. Yidio
Yidio is a free movie streaming site but it works a little differently than the others. It aggregates movies online and sorts them by category and free online movies. You can search specifically for "free movies".  You can also search the movies by rating and genre.
Keep in mind that there are free movies to watch but it does compile movies from streaming services like Disney+, Hulu, Netflix, and Amazon. Those services all require a paid subscription.
5. Hoopla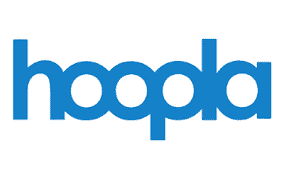 Hoopla is a streaming service that partners with local libraries to bring you free movies online. We use our local library a lot to get digital books and free DVDs.
They make it easy to get free movies, TV shows, audiobooks, and more. All you need is a library card from your library to get signed up. Not all libraries offer hoopla but you can check with your local library or check your library's website to see if hoopla is a partner.
6. Kanopy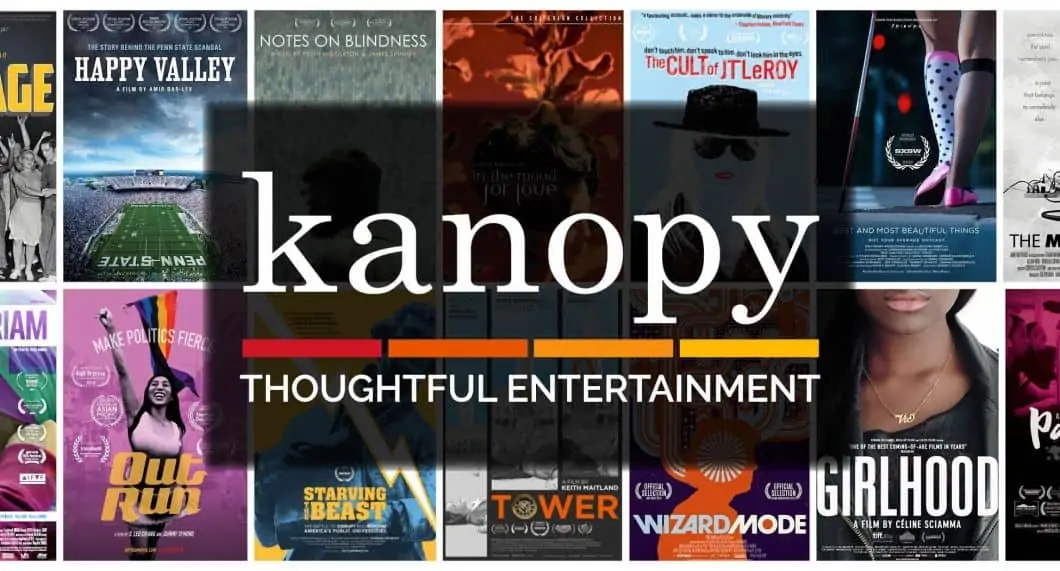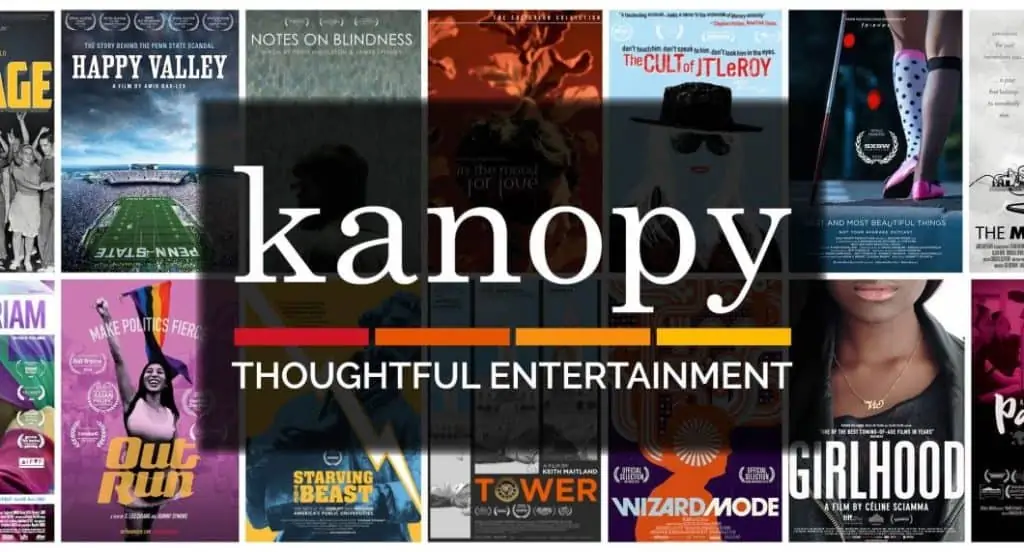 Kanopy is another streaming service that partners with local libraries. There are no ads when you watch these online movies. You do need a library membership to use this service. Library memberships are free.
You'll get access to free new movies, TV shows, audiobooks, and more. Not all libraries offer Kanopy but you can check with your local library or check your library's website to see if Kanopy is an approved partner.
7. Snagfilms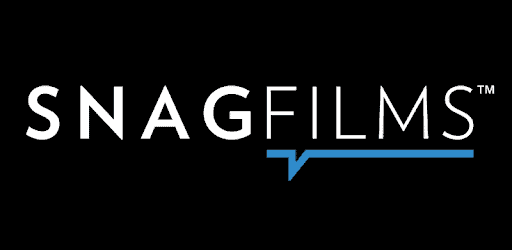 Snagfilms is another great way to stream free movies online. They offer more indie and independent films that aren't as well known. The good news is they have fewer ads than some of these other movie streaming sites.
The website is really easy to navigate. Snagfilms offers several different ways to watch their movies making their service very convenient.
8. Popcornflix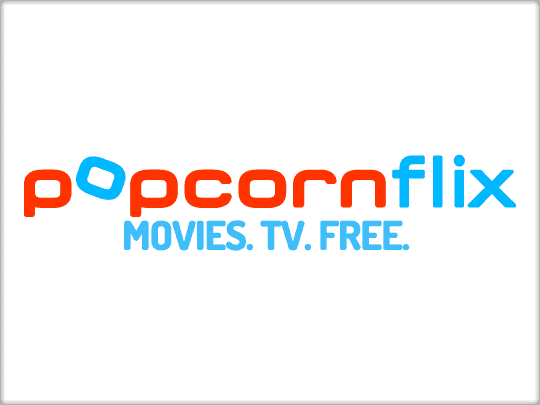 Popcornflix is one of our favorite free movie sites. Their parent company is Screen Media Ventures and they are adding new movies often. Choose from over 1,500 movies featuring genres such as drama, comedy, sci-fi, and more.
You don't need to sign up to watch free movies on Popcornflix. Just click on the movie you want to watch and start watching.
9. Vudu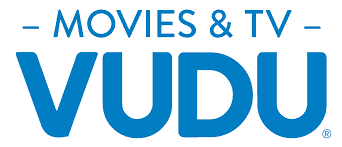 Vudu offers a free movie program called Movies on Us. This program allows you to watch movies online for free. The free movies have ads but that's how they are keeping these movies free for you.
They do offer movies for rent but there are still plenty of free movies to stream. This free streaming service is available on many different platforms for your convenience.
10. The Roku Channel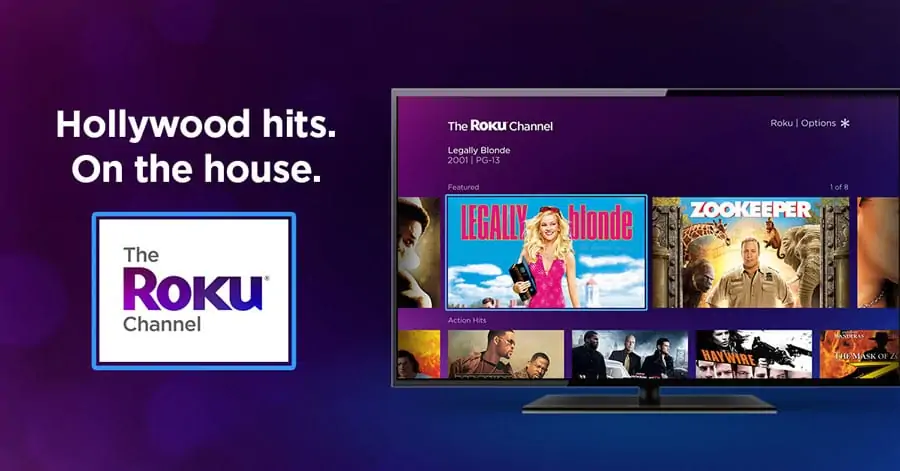 The Roku Channel offers free movies online. You no longer need a Roku device to stream these movies. They now offer free movies and TV on the web and on their website.
You will need a free account to start watching. Once you sign up you will have access to new movies that are high quality. They do have subscription services available as well.
We love Streaming Free Movies Online
Streaming movies online for free can save money. Finding legitimate movie streaming sites can be difficult. There are several questions that come to mind when watching free movies. You may be asking ourself some of the following questions:
Are these free online movie streaming sites really free?
Yes, all of the sites I've listed here are free. Some of them do offer a paid plan if you want higher quality or more popular movies.
These movie sites are free because they have ads. They help these companies recover from offering free movies to you. If ads don't bother you then this is a great way to save money in your budget.
What free online movie sites are safe?
All of the websites I listed in this article are completely safe and legal to use. However, there are some that are not safe on the internet.
Make sure to avoid sites that ask for personal info. There are a lot of scammy sites out there that can be deceptive. I will continue to keep this article updated with legitimate sites to stream free movies.
Is streaming free movies illegal?
If done correctly, it is not illegal to stream free movies online. I've listed all of these free streaming sites because they operate legally.
It is illegal to pirate movies. You should always check the reviews on Google to ensure you are watching from a trusted site.
Streaming Free Movies Can Save You Money
I used to think getting things free was a scam. Until I learned how to save money and get free stuff honestly. Saving money can take time but for me, it is worth it.
I'm always on a mission to find free stuff and as I find more ways, I will be sharing them here.
What are Your Favorite Sites to Watch Free Movies?