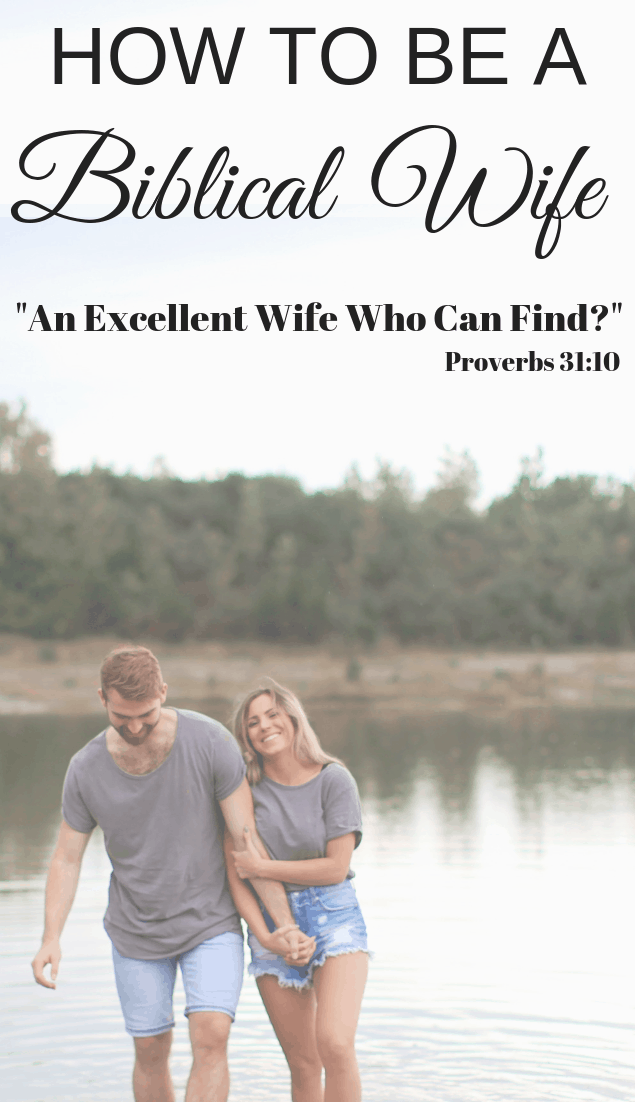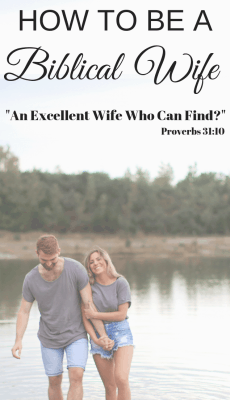 Becoming a biblical wife is an important part of a marriage. In fact, it should be one of our top priorities as a follower of Christ.
I never understood the importance of marriage until Jesus saved me. Once I really studied the scriptures, I had a clear understanding of how important it was to be a biblical wife.
Thankfully, I stumbled upon The Excellent Wife. It helped me realize that I wasn't living the role of a biblical wife. When I got married, I wasn't walking with the Lord. I basically got married because I loved my husband and enjoyed his company.
Over the years, I've had to make some major changes. The Lord has been working on transforming me to be a biblical wife. He's even been growing my marriage and teaching me how to have a Christ-centered marriage.
What is a Biblical Wife?
We read about the Biblical wife in several books of the Bible. A Biblical wife should have the following attributes:
A Gentle and Quiet Spirit (1 Peter 3:3)
Be Submissive (Ephesians 5:21-24)
Be an Example of Christ (Genesis 3:4)
I've found several Bible verses about marriage that have helped me live a Christ-centered marriage. It isn't easy. I've learned that it's important for us to keep studying the Bible and utilizing resources that can help us grow closer to Christ.
One of the best resources (besides the Bible) I've found about being a biblical wife is The Excellent Wife. The Excellent Wife has helped me discover what the Lord expects of me. It shares real-life circumstances that I was overlooking.
The Excellent Wife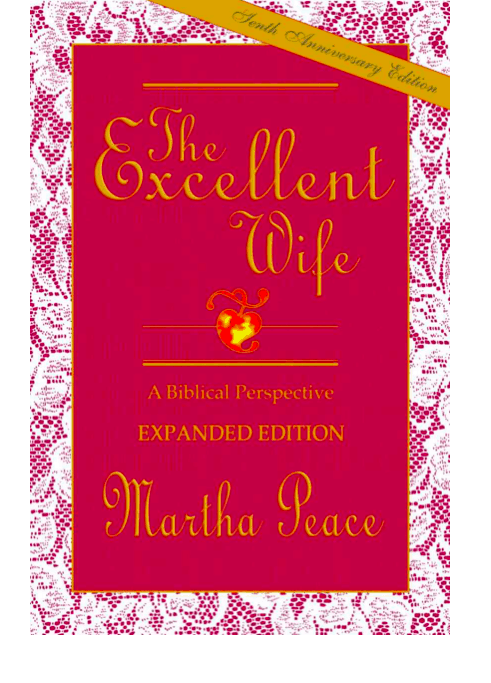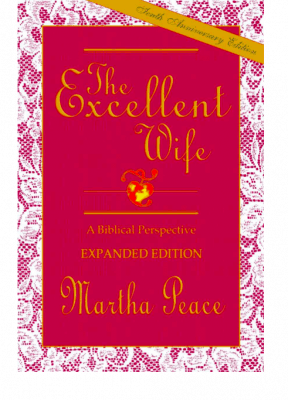 The Excellent Wife is based on scripture. It's for a wife who is seeking to be the wife God intended her to be. You may be familiar with the Proverbs 31 woman. The Excellent Wife helps women try to achieve becoming a Proverbs 31 woman.
Now, we know that we can't perfect being the Proverbs 31 woman but we can try to come close. If you are seeking to please the Lord than you will see the worth in the Proverbs 31 scripture.
Several women have made the commitment to make a change in their marriage. Many women (including myself) have seen a huge improvement in their role as a biblical wife.
We are all human and we all fall short but that doesn't mean we can't work on having a Christ-centered marriage. We shouldn't be waiting for our husbands to take action. We are accountable for our role as a wife and our husbands are accountable for their role as a husband.
Related Article:
My role as a biblical wife affects everyone in my family. It's important for us to be role models for our daughters (and even our sons so they know what to look for in a biblical wife). We can help them see the importance of being a biblical wife. It's also important for our husband's biblical role. We want them to see Christ in our lives.
Sale
The Excellent Wife Day by Day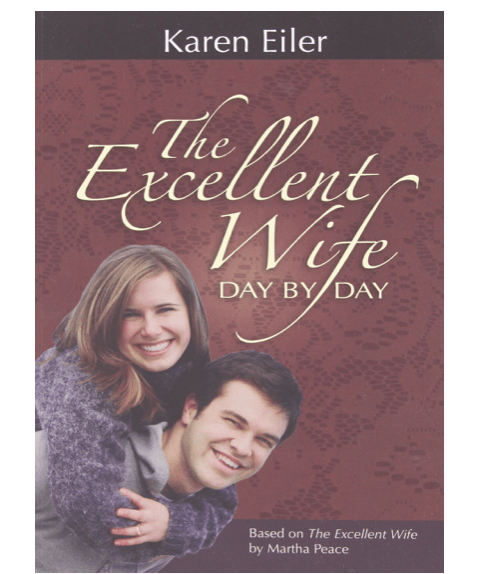 The Excellent Wife Day by Day is an awesome devotional that breaks up being a biblical wife day by day. It's a 5 days a week, year-long devotional that is based on the truths that are taught in The Excellent Wife book.
I don't know about you but I struggle on a daily basis to be the best I can be. And on top of that, I can struggle to love and honor my husband the way I'm called to.
I love The Excellent Wife Day by Day because it gives common situations of things we all encounter as Christian women. The author shows the way God would like us to respond to these situations in love.
You can have an amazing marriage or a horrible marriage. Either way, this devotional gives practical advice and biblical answers to almost every situation we face as a wife.
Here are some examples of questions The Excellent Wife Day by Day addresses:
If my husband is being unreasonable, how do I submit to him?
How should I handle my husband when he is angry?
What do I do if my husband doesn't provide for us?
How do I treat my husband if he is unsaved?
How can I grow more consistently in my walk with Christ?
Sale
The Excellent Wife Day by Day
Eiler, Karen (Author)
English (Publication Language)
266 Pages - 01/15/2011 (Publication Date) - Focus Publishing (MN) (Publisher)
Living a Christian lifestyle can be hard. Especially with the things we are exposed to in this world. Our purpose is to know Him and make Him known. We can make Him known through the life we are living.
Becoming a biblical wife is an important part of our walk with Christ. The Excellent Wife has taught me so much. My growth as a biblical wife has really made a difference in my marriage.
One more thing . . . Surrounding yourself with biblical women is really important. I've been a part of a women's Bible study group for the past several years. It's so important to support each other and help keep each other accountable in our role as a wife.