The Testimony of a Backslidden Christian who Returns to Christ
This article may contain affiliate links. I may earn money from the companies mentioned in this post with no additional cost to you. Please read my disclosure policy for more info. All Bible quotations are from the New King James Version (NKJV) unless otherwise stated Bible Copyright Attribution.
This is the testimony of my husband who was a backslidden Christian. He grew up going to church and received Christ at the age of 13 years old. He had a personal relationship with the Lord and experienced many blessings in his life.
In his high school years, he started losing his relationship with the Lord. He wasn't growing spiritually with God's Word. He started operating on a "works" basis and his personal relationship with Jesus turned into a religion.
As he grew up, he started backsliding. Read his testimony below in his own word.
The Backslidden Christian who Returns to Christ
I remember really backsliding when I got out of high school. This was the result of a culmination of things… breaking up with a long-time girlfriend, not being happy with the way my life was going, and maybe even just being tired of religion.
You see the last one there was me going to church, trying by my own hands to do what I thought God wanted me to do. I wasn't in a relationship with God, I was in a religion and that was my own doing.
I tried to do the right thing and go to college and get a degree, but school just wasn't my thing. Instead, I started working full-time and making money. This led me to waste away money on stupid things every weekend.
It probably didn't help that some of my friends were attending UNLV and I would visit them at least twice a month. My world turned into working just to be irresponsible. My irresponsible life led me to be in places I didn't even know I went to.
None of this scared me. I continued with my bad lifestyle. I got a job on the Vans Warped Tour with a friend of mine so we could get away and be free. We made a lot of money for 3 weeks of work.  We took our money to Las Vegas and blew it all on a weekend. The only thing I have to show for it is a $200 lighter that I bought.
After that weekend I got a full-time job at a warehouse stocking shelves and running errands for the owner. The owner was my future wife's aunt. Once I landed this job I got an apartment and continued to party every weekend. This was my routine for a few years until something horrible happened.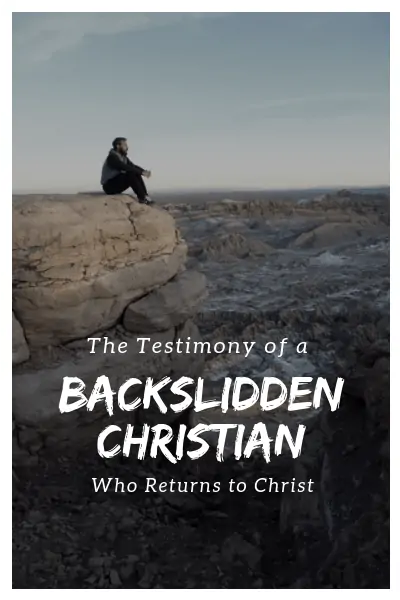 Me and two of my friends were out and I got a call from a girl I wanted to meet up with. She was going to meet me at my apartment with a couple of other girls. So we all decided to head back to my place which was about a block away.
All I remember from that ride home was getting the wind knocked out of me, being stuck on the floorboards of the back seat of the car, and hearing a girl scream "oh my god, he's dead".
Later I found out that we were in a car crash and one of my friends died and my other friend, the driver, was seriously injured. My friend the driver went to prison for this incident. You would think that after this episode I would stop, but no, I didn't.
That accident did change my focus though. I felt I needed to grow up and I went back to college and took classes to get into the water utility field. I soon got a job in the water industry making good money and I proposed to my wife.
We decided to move to our local mountains and I got a job there and things were going really well. We built a nice home, had a few toys, and found out we were going to have twin girls. It was great.
I still made stupid choices and would go a little overboard sometimes, but life was good and I wasn't doing anything bad in my eyes. I even got a promotion at work. Then in June 2007, I got the worst call of my life from my dad. He said my brother was killed.
Man, I have never involuntarily cried so hard and for so long in my life. You would think this would have brought me back, but no, it drove me to try and drown my sorrows. I can remember three Christmas' in a row that I could only get out of bed to watch my girls open their presents, then I had to go to bed because I was sick. This was my life for a while.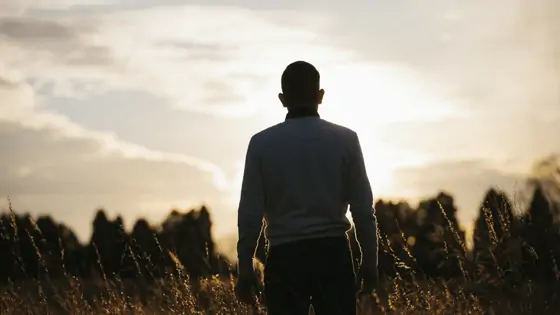 Then one day when my wife was pregnant with my son, she came over to me sitting at the computer and said she was done. I looked at her like okay, are you done with me? She said she was done with this lifestyle and she wanted to raise our kids to know God. Without hesitation, I said okay, let's do it.
At that moment I had a hunger for the Lord. We did some church-hopping looking for a good Bible-based, scripture-reading church. I asked the Lord for forgiveness and I repented of my sins. The Lord was faithful and took my bad desires away from me.
We started to really get into the Word of God and joined a few bible study groups. The Lord was working in our lives. We decided that my wife should stay home with the kids. She was working in real estate at the time and it didn't make sense for her to work and take care of the three kids.
This decision led us to lose our home and me having to sell all my toys. It was tough but in the end, the Lord had a plan. His plan allowed us to get out of debt and to live a lifestyle focused on Him and not on ourselves.
The Lord repaired me and my family. I know that He put us where He wanted us to be. He saved my life. I look back all the time in amazement about how the Lord can repair the lost and broken (Deuteronomy 30: 4-5).
* * * * * * * * * * * * * * * * * * * * * * * * * * * * * *
This is a great testimony of God's Grace for a backslidden Christian. I love how the Lord used me in my husband's life and my husband in my life to draw us close to Him. If you read my testimony you'll see how the Lord used my husband to bring me close to Him.
If you're not sure what a backslidden Christian is, click this backslidden Christian link for a good explanation.
God works all things together for our good (Romans 8:28). I knew my husband as a backslidden Christian. The Lord has truly transformed him into a leader of our home. He provides for our family both financially and as a spiritual leader. My life is blessed by him.
I stand in amazement at the fact that the Lord knew exactly who I needed in my life. My husband was in God's perfect plan (Jeremiah 29:11) even though I didn't know it. God's timing is perfect!