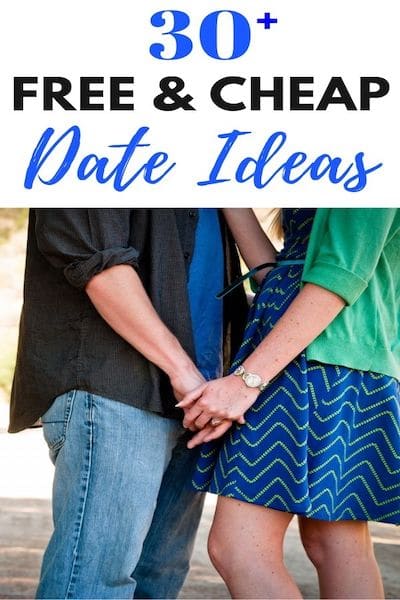 My husband and I just got back from a getaway where we celebrated our 17th wedding anniversary.
We spent a lot of time talking and we realized that we've been really bad about getting away without the kids. Even with date nights!
We managed to get away this year for a couple of nights but that's not always possible because it gets expensive.
It's important to make it a priority to spend quality time with your significant other. Most of the time the only way that happens is on a date night.
Since taking a trip for multiple days can be expensive, I thought it would be a great time to share fun date night ideas that are cheap and free.
If you've been reading my blog, you know that we stick to a monthly budget and it's very important for us to see where our money goes each month.
Since we talked about being more intentional with date nights, I felt like it was a good idea to add "date night" to our budget categories.
Sometimes we don't have enough money in our budget for an expensive date night. Thankfully, we can still find things to do for date night that are fun and affordable.
Relationships are very important and require a lot of work to remain healthy. Spending quality time with your significant other should be a priority.
The key is to go on simple date nights so you don't overspend. Then you don't have to be held back because of money issues and you can go on date nights more often.
There are plenty of date night ideas that you can use to fill up your calendar. Don't allow tiredness or money to get in your way.
It's easy to schedule fun date nights that are simple without making it a chore. You can even stay at home and have a date night. The most important way to accomplish this is by being intentional about it.
Date Night Ideas
There are lots of fun things to do for date night. We feel that these are some of the best date night ideas. I'm going to break down the date night activities as follows:
At Home Date Night Ideas
Free Date Night Ideas
Cheap Date Night Ideas
At Home Date Night Ideas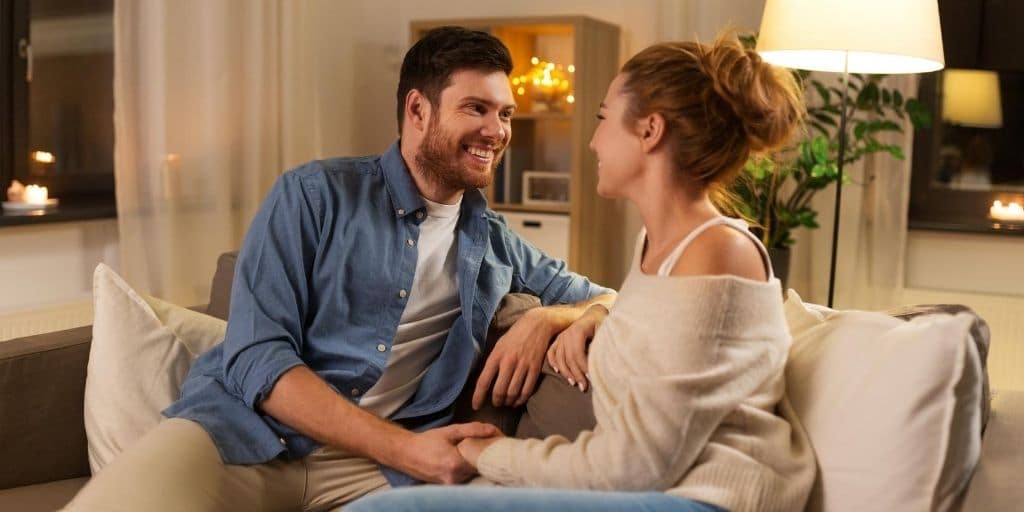 1. Give Each Other Massages
This is a fun date night idea. Plan a night of giving each other massages. Use lotion or oil from home and just really enjoy each other's company. Free date night ideas as some of the best date nights.
2. Play Video Games
One day my hubby and I played old video games from when we were kids. It was so fun and it ended up being a free date night. We already had the console and video games. It brought back some great memories!
3. Camp in Your Backyard
Camping in the back yard is really fun. Just pop a tent up in the backyard or lay directly under the starry sky for a fun romantic night.
4. Put Together a Puzzle
Puzzles may seem boring but when you need time with your spouse, anything is fun. Just taking the time to talk and be alone helps so much!
5. Watch A Movie at Home
Watching a movie at home can cost a few dollars but it's way cheaper than paying to go to a movie. You can rent a movie online and make some popcorn for a cheap date night at home.
6. Have a Romantic Dinner at Home
Make dinner at home for just the two of you. You can light candles and spend some time eating and catching up on things. It's so nice to not have distractions. I personally love at-home date night ideas.
7. Play a Board Game
We have tons of games at our house that our kids like to play. One day I went to see what we had and there were a few games my husband and I ended up playing. We had a great time and we didn't have to spend a dime!
8. Make a Bonfire in your Backyard
We have a little firepit in our backyard that we use for family nights and date nights. It's so much fun roasting marshmallows and make smores.
9. Read a Book Together
My husband recently bought a book that we both want to read. Instead of reading it individually, we take turns reading it together.
10. Reminisce about Old Times
Looking back and old photos or videos at home is a fun date. They bring back memories that can light back up a spark.
11. Write a List of your Dreams Together
After being married for so many years, you tend to forget your dreams. Take some time to make a list of the things you want to do together.
12. Watch AFV on YouTube
I remember watching AFV (American's Funniest Home Videos) from when I was a kid. Did you know that you can watch all the AFV videos for free on YouTube? It's so much fun laughing together.
Free Date Night Ideas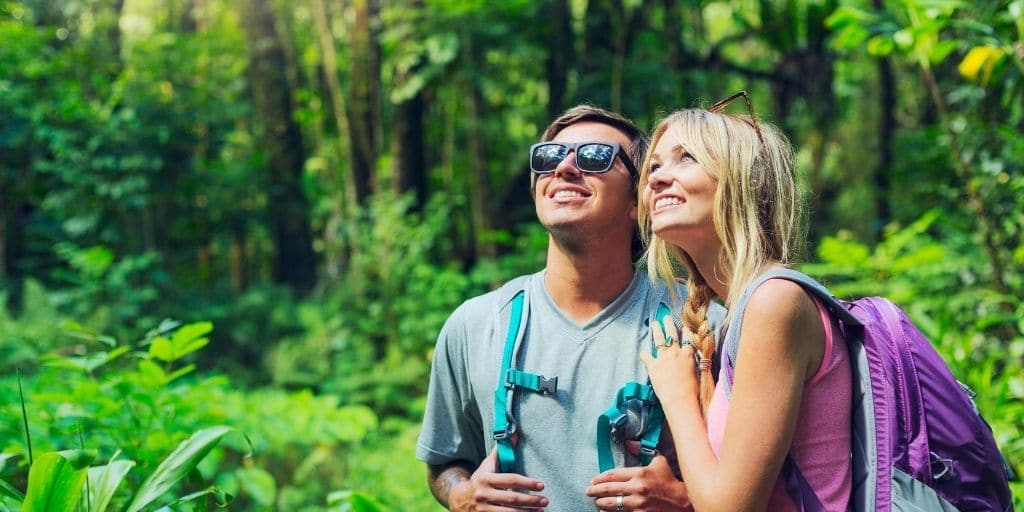 1. Go on A Hike
Going on a hike is a great free date night idea. Pack a picnic and find a pretty place to take a hike. You'll also get some exercise at the same time.
2. Go Sledding
We live in a mountain community and we get snow every winter. Sledding a fun date night idea that is free.
3. Watch the Sunset
It's so easy to forget about the beautiful things around us. The sun is one of those beautiful views.
4. Go on a Picnic
We have a park within walking distance that is pretty quiet. Having a picnic under the trees on a warm sunny day is so fun.
5. Go to a Farmers Market Together
If you like to shop around, you may enjoy going to a farmer's market. You don't have to buy anything. Sometimes it's fun to just walk around and try samples.
6. Visit a Museum
There are a lot of museums that offer free entry. They usually designate one day a week or month for this. Make sure to check the museums in your area to see if they offer free entry.
7. Go on a Bike Ride
Riding a bike is so much fun. You can ride your bike to a park and have a picnic or just take a scenic bike ride to get some fresh air. It's so fun to explore.
8. Take a Walk Together
We love taking walks together. It's so nice when I have my husband all to myself. Taking a stroll around the neighborhood feels like a mini getaway.
9. Go to the Beach
The beach is about 2 hours away from us. Sometimes it's worth it to take the drive and just enjoy the beauty of the beach.
10. Participate in Free Events in your Area
We live in a tourist town so there are lots of free events every weekend. Check with your local Chamber of Commerce and see what free events they have. They usually make a great free date night.
Cheap Date Night Ideas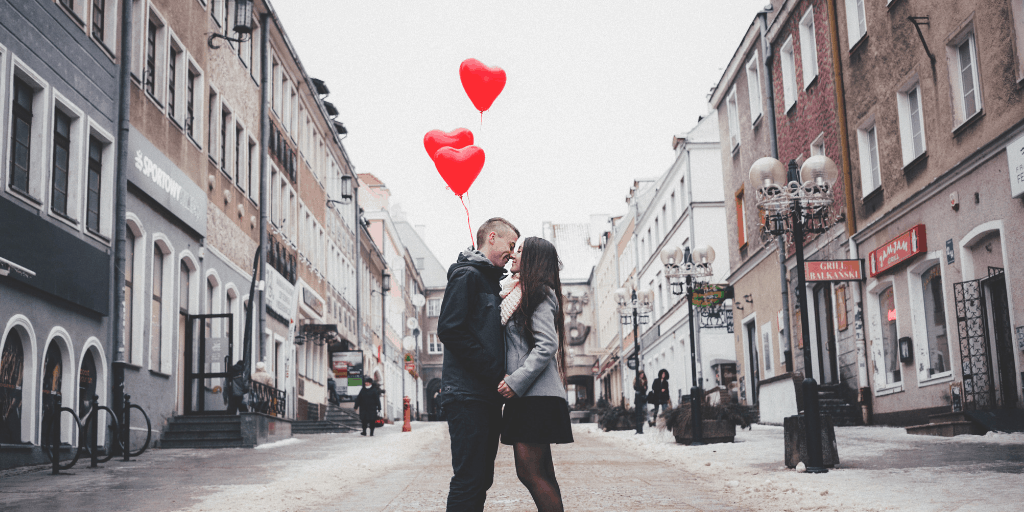 1. Go on a Drive Together
This can be a cheap date night idea if you don't go too far. Gas can get expensive. You can drive to a quiet nearby area and enjoy the scenery.
2. Hang Out at A Coffee Shop
We have some really cute coffee shops where we live. You can easily get two coffees for under $10 and maybe even a sweet treat. Sometimes it's just nice to get out of the house. This is a great cheap date idea!
3. Go Out and Eat Dessert
Dinner can get expensive at a restaurant but if you plan on going out to eat just dessert, you can keep it cheap. You can even share a dessert if your budget is a little tight.
4. Go Fishing
We love fishing. The only cost is usually a fishing license. We buy one every year since we have a lake nearby. You can fish off the shore and bring some snacks.
5. Rent a Kayak
Renting a kayak is fairly cheap. Groupon has a lot of great offers for renting kayaks. Make sure you get a two-seater so you can spend time close together.
6. Play Games at an Arcade
Arcades are still around and you can definitely make them a cheap date night. It's fun to go back and act like a kid again.
7. Go Bowling
I remember bowling as a kid at least once a week. Bowling alleys have specials on weeknights so you should see when they offer cheap bowling and go on a date.
8. Go to an Aquarium
Sealife is fascinating. Going to an aquarium is a great date night idea. Most aquariums offer a local discount or a discount night during the week.
9. Play Miniature Golf
We have a little miniature golf place near our house that is really cheap. It's not the greatest but it still works for a fun date night that is cheap.
10. Go to a Drive-In Movie
This isn't available everywhere but if you have one nearby it would be a great date night. Our town hosts a drive-in movie a couple times a year and it's so fun.
What are your favorite date night ideas?
Let's face it, you can really make anything a date night. It's all about the way you prioritize that time. With 3 kids, my husband and I get very little time alone.
That means we both have to be intentional about spending time together. If your kids are too young to stay home alone, try to schedule a family member or friend to watch your kids.
When our kids were little, we would watch our friend's kids while they went on a date, and then they would watch our kids when we went on a date. It worked perfectly and didn't cost us a penny.
I'd love to hear about your fun date night ideas! Let me know what they are in the comments below.