30 Frugal Meals That You'll Want to Keep Cooking
This article may contain affiliate links. I may earn money from the companies mentioned in this post with no additional cost to you. Please read my disclosure policy for more info. All Bible quotations are from the New King James Version (NKJV) unless otherwise stated Bible Copyright Attribution.
Sometimes it seems that frugal meals are hard to come by. There are days when I have no problem coming up with some delicious frugal meals that are easy on the budget.
On the other hand, there are days when I really struggle to come up with frugal recipes to cook.
Something I want to clear up before I go on is the difference between frugal meals and cheap meals. Cheap meals refer to using cheap food.
If you've been grocery shopping for a while, then you know the difference between the value of food. Lobster is more expensive than chicken and blueberries are more expensive than apples.
Eating frugal meals means you can eat more expensive food but you are being intentional about buying the food at a lower price.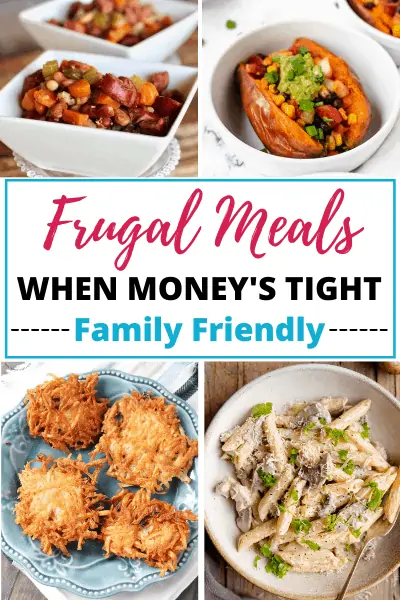 Frugal Meal Planning
Frugal meal planning takes a little bit of time. If you want to save money, you need to be intentional about it. I take a little time each week and get my frugal recipes together.
This helps me plan ahead so that I can have my recipes, as well as ingredients, work together. Each week, I plan out my recipes based on what is on sale.
That way I can stretch our dollars as far as possible. I keep track of the frugal recipes we like so I can mix them up throughout the month.
There are times when we eat the same meal more than once a month so I try to stretch them out during the month. For example, one at the beginning of the month and one at the end of the month.
The nice thing is my family is pretty easygoing. They are just thankful to be eating most of the time. They also don't really pay attention to if the food is frugal food or cheap food.
They do however notice when we are eating lobster. We usually splurge for birthdays and of course, everyone wants popular dishes like steak and lobster.
That's ok with me because it shows them that we can celebrate a good occasion and eating lobster shouldn't be something we do often. It's a special treat which makes it more exciting to eat.
Frugal Recipes
Deciding to make a meal plan for your frugal recipes is the first step. Next, you need to find frugal meals that you can add to that plan.
I love living the frugal lifestyle, it makes life more simple and it helps me work closer to my dream of living a minimalist lifestyle.
Since I've been cooking frugal dinners for years, I thought it would be helpful to share some of those meals with you.
Frugal cooking is easier these days because there are a ton of food bloggers who are super creative with food. They share their recipes with you and most of them have instructions or a video to help you cook along with them.
The frugal meals below feature some of my favorite frugal foods. They are delicious and make great frugal family meals.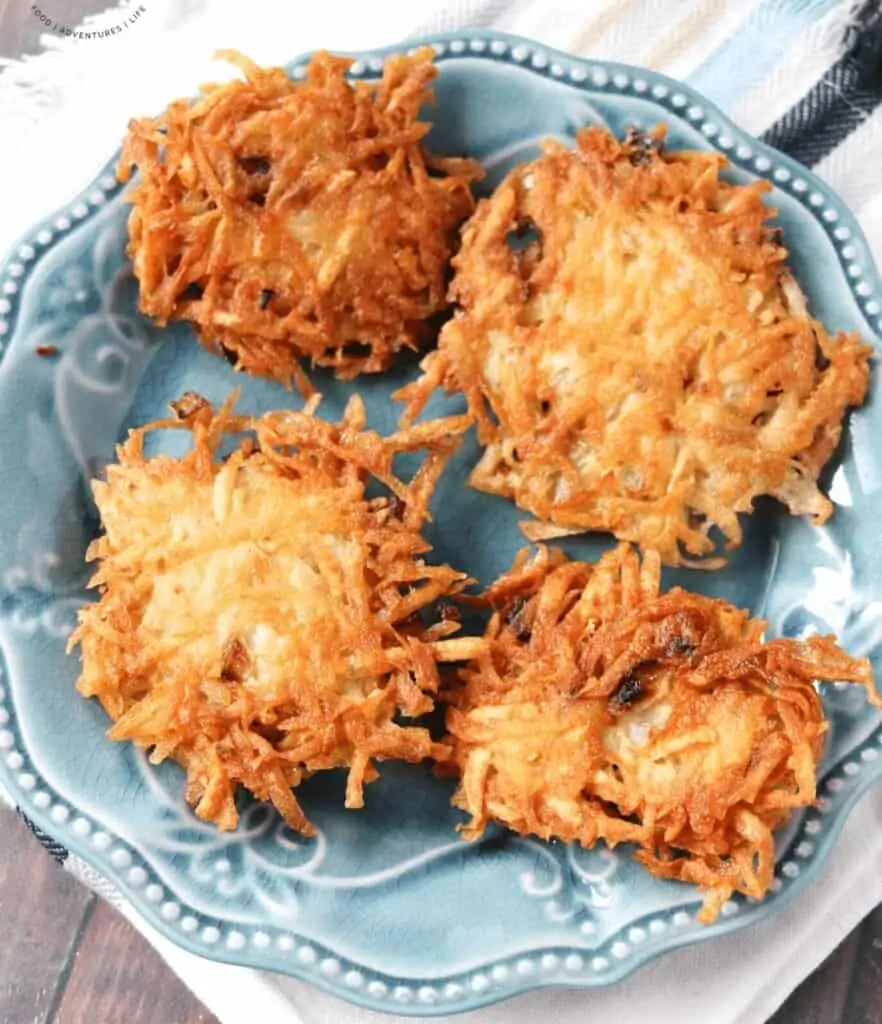 1. Grandma's Potato Pancakes from Dine Dream Discover
Some of the best, most time-tested frugal recipes, came about during the Great Depression. These recipes were created by families during the most desperate times.
Many of these recipes have stood the test of time, like this delicious recipe for Potato Pancakes.
According to Mary, this recipe is easy on the budget, quick and easy to make, and absolutely scrumptious. This meal idea was passed down from her Grandmother and was one of her Mom's top recipes. Aren't those the best types of recipes?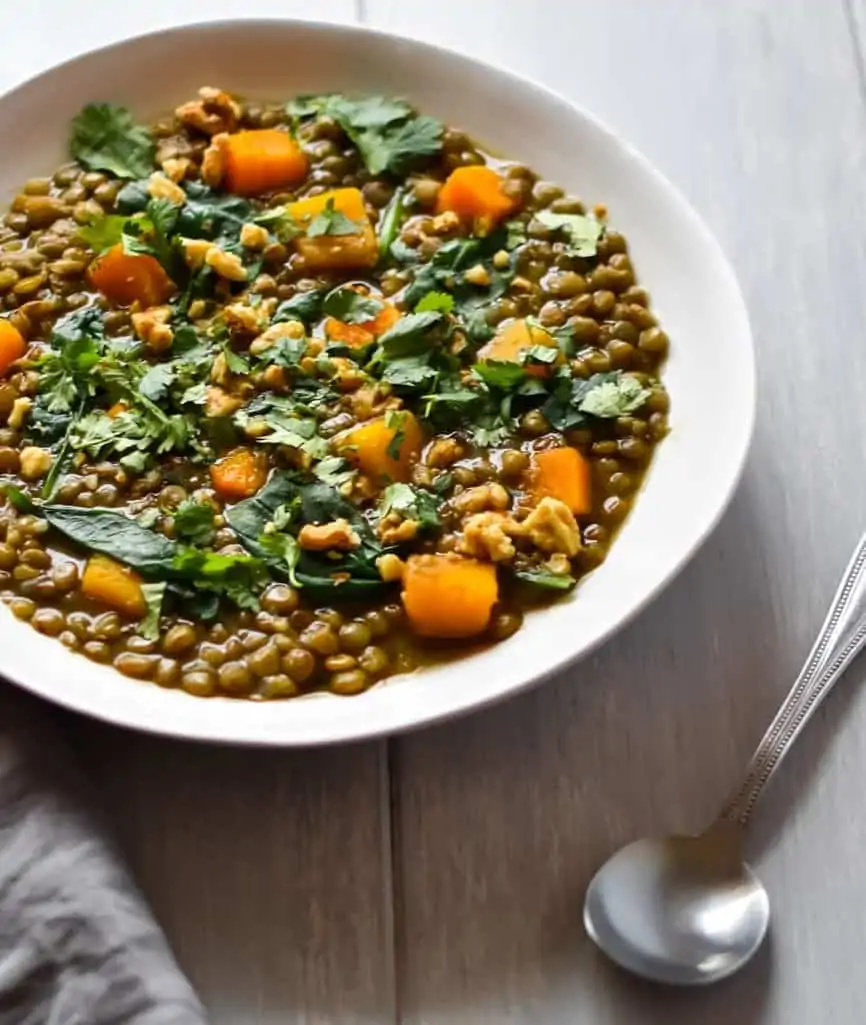 2. Vegan Butternut Squash and Lentil Soup by BabySavers
Meals, where the main entrée is soup, is a great way to create frugal dinners. Depending on how much you make, you can have leftovers for a few days, which really helps stretch the dollar.
And soups, such as those that use vegetables from the garden, like this recipe, are a great way to use up those ripe vegetables that are freshly harvested.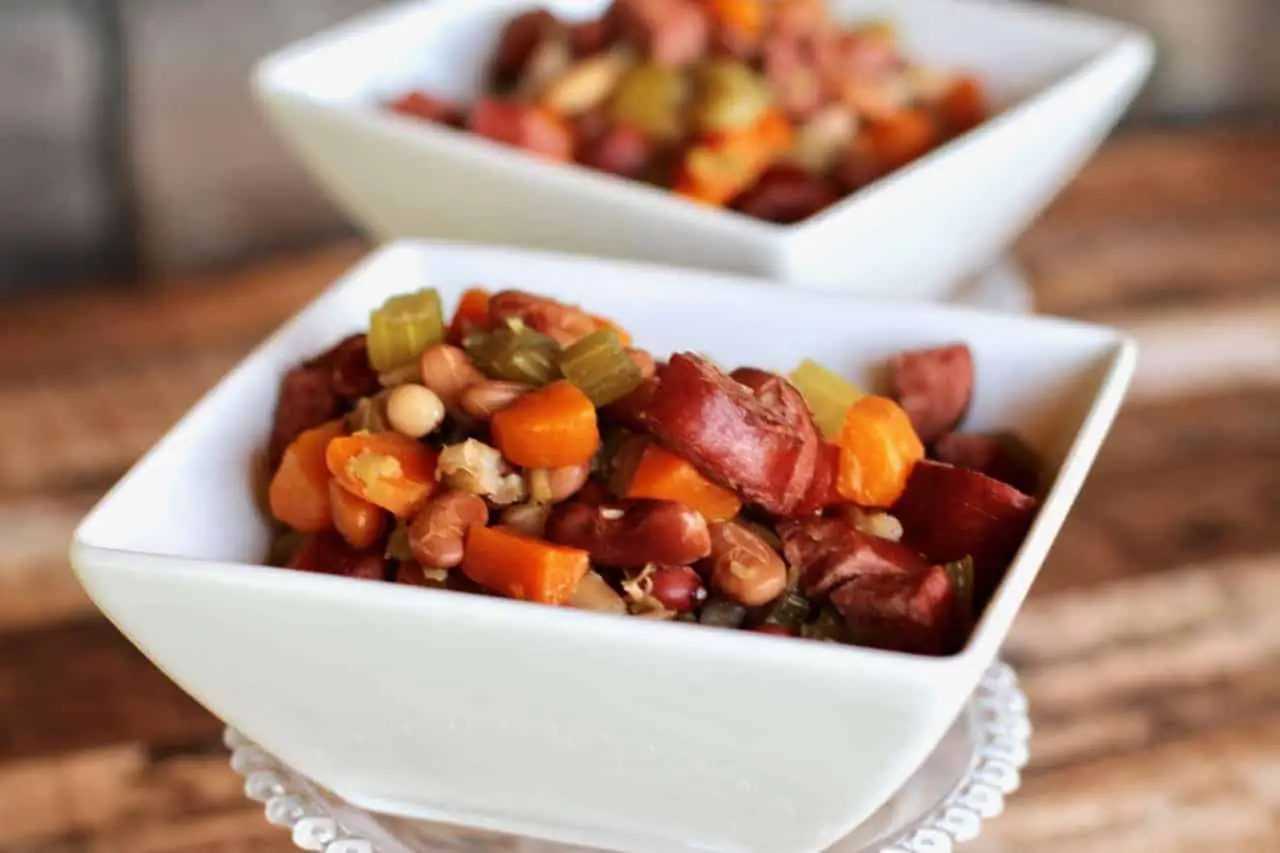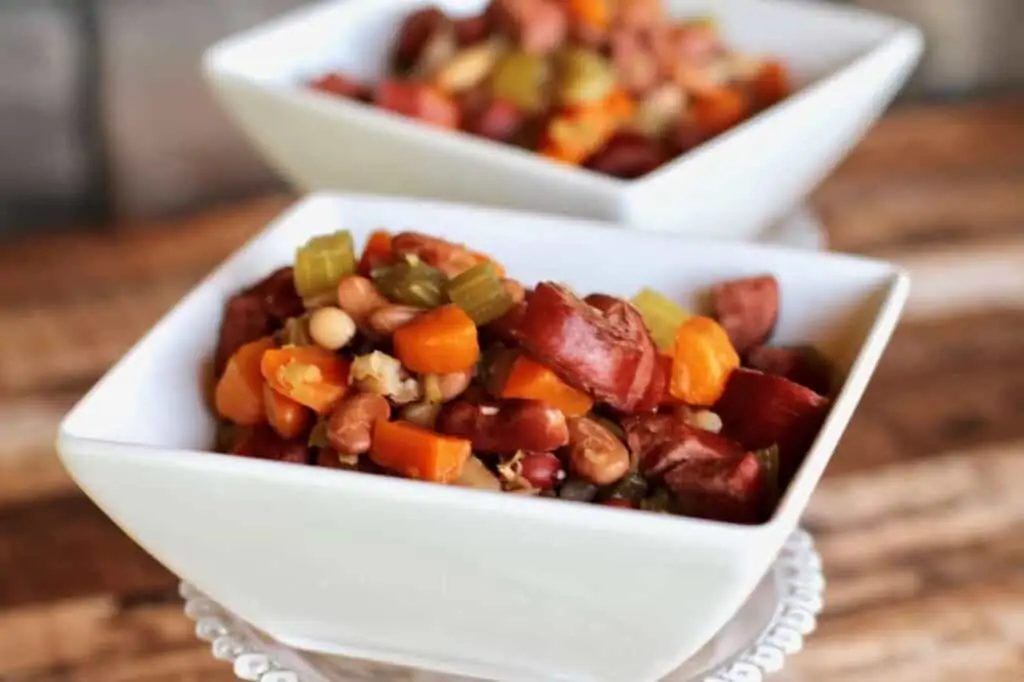 3. Hearty Kielbasa Bean Soup from Ever After in The Woods
If your family prefers a heartier soup that really sticks to the ribs, this bean soup will definitely not disappoint. Many times, you can find Kielbasa on sale which is the perfect time to stock up on fabulous recipes like this one.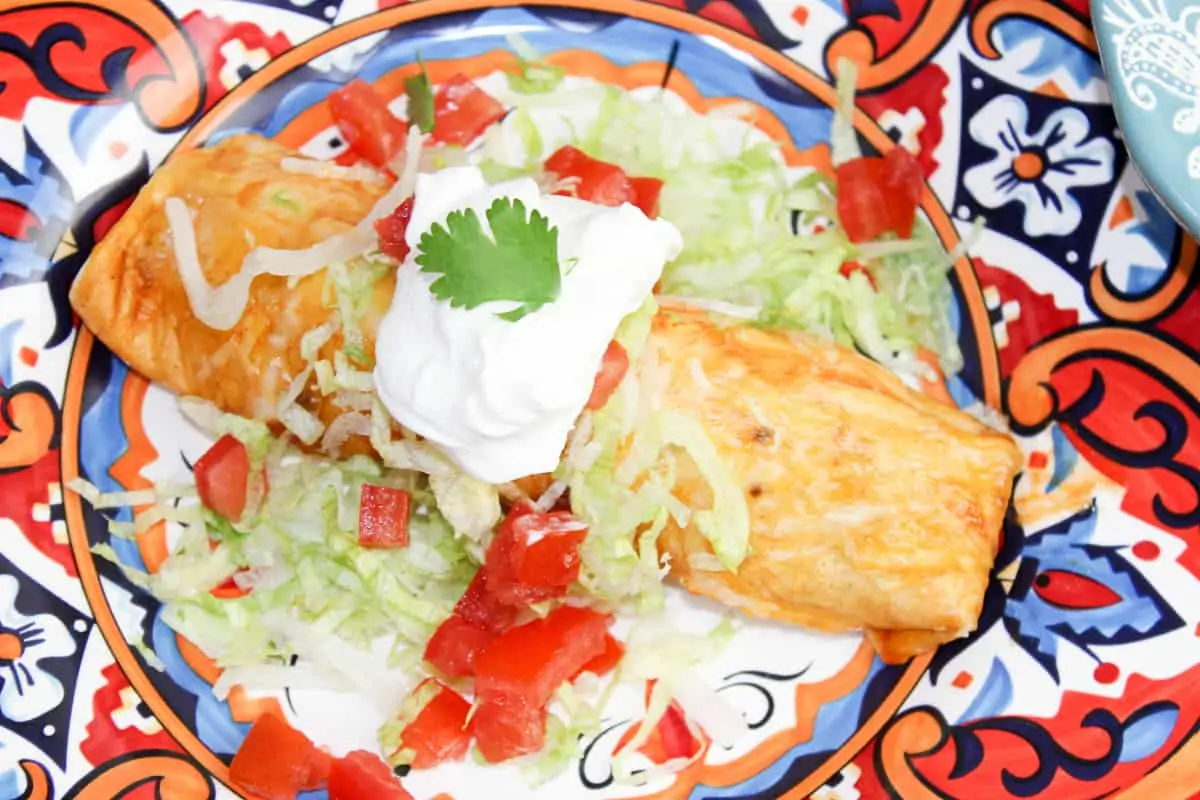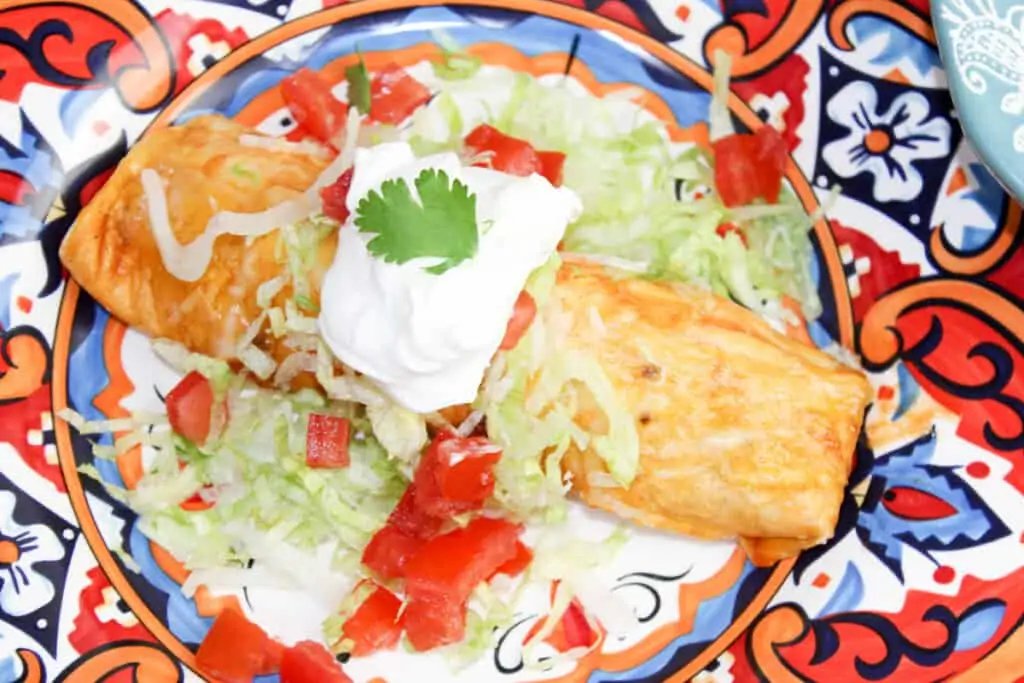 4. Healthy Chicken Enchiladas by Our Wabi Sabi Life
How many times have you made chicken and wondered what to do with the leftovers? Or found a rotisserie chicken on sale at the store and wondered how you could change that up into multiple meals?
Making enchiladas that are full of chicken that is either leftover or from a whole chicken that you found at the store is a fantastic frugal dinner idea that your family will gobble up!
And to stretch the budget even more, if you have leftover flour tortillas, this recipe is a great way to use them up as well.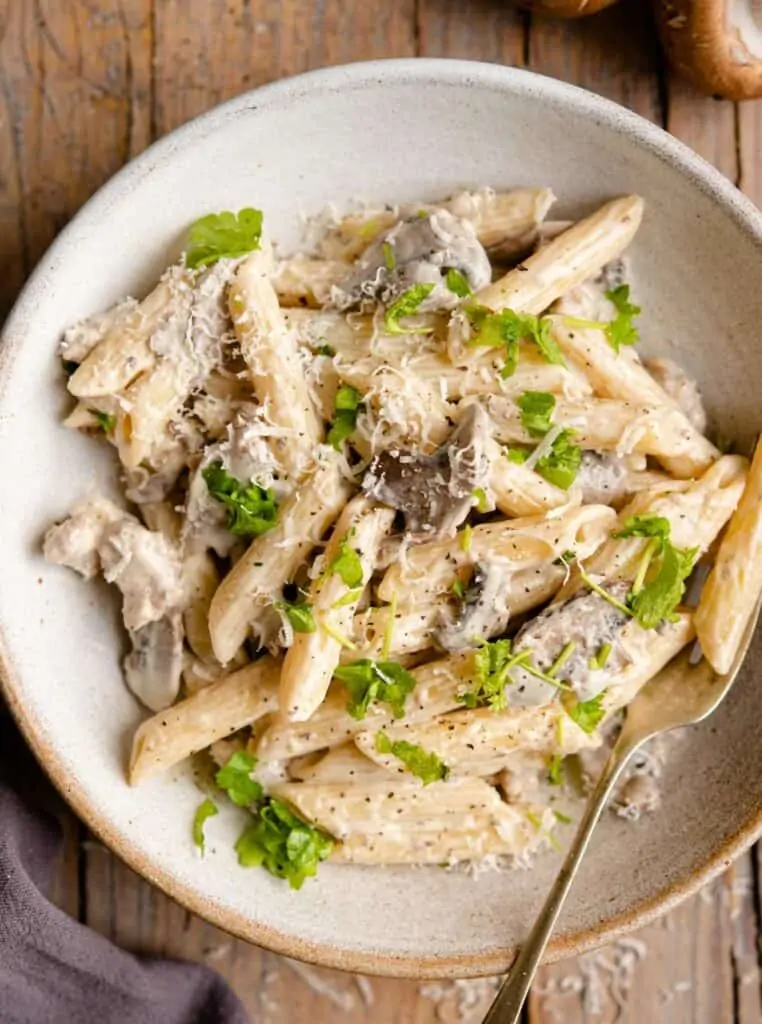 5. Pasta Alla Boscailoa (Sausage & Mushroom) from Inside the Rustic Kitchen
Finding pasta dishes is really a frugal meal-prep must-do. You can usually find pasta on sale so it's another great cost saver when it comes to the budget.
This creamy pasta dish is full of flavor thanks to the sausage and mushrooms. It's a definite keeper if your family loves pasta.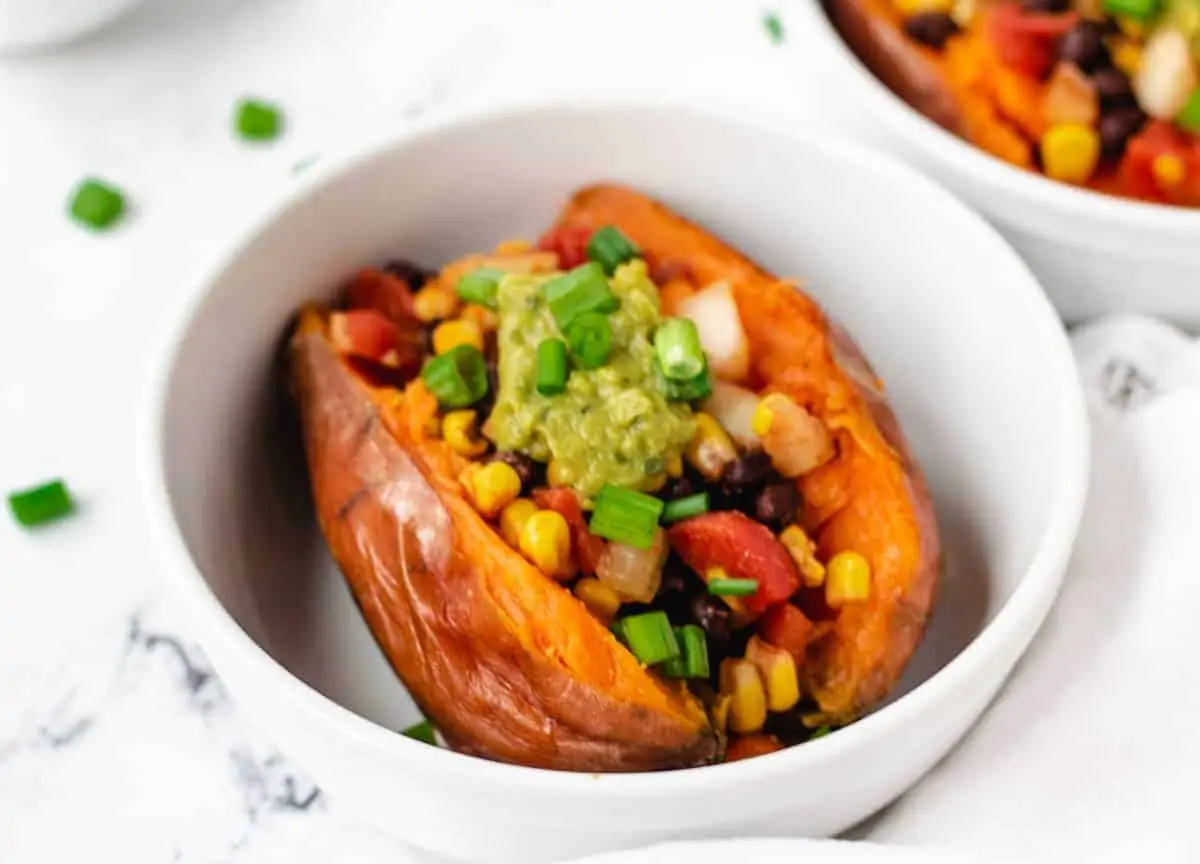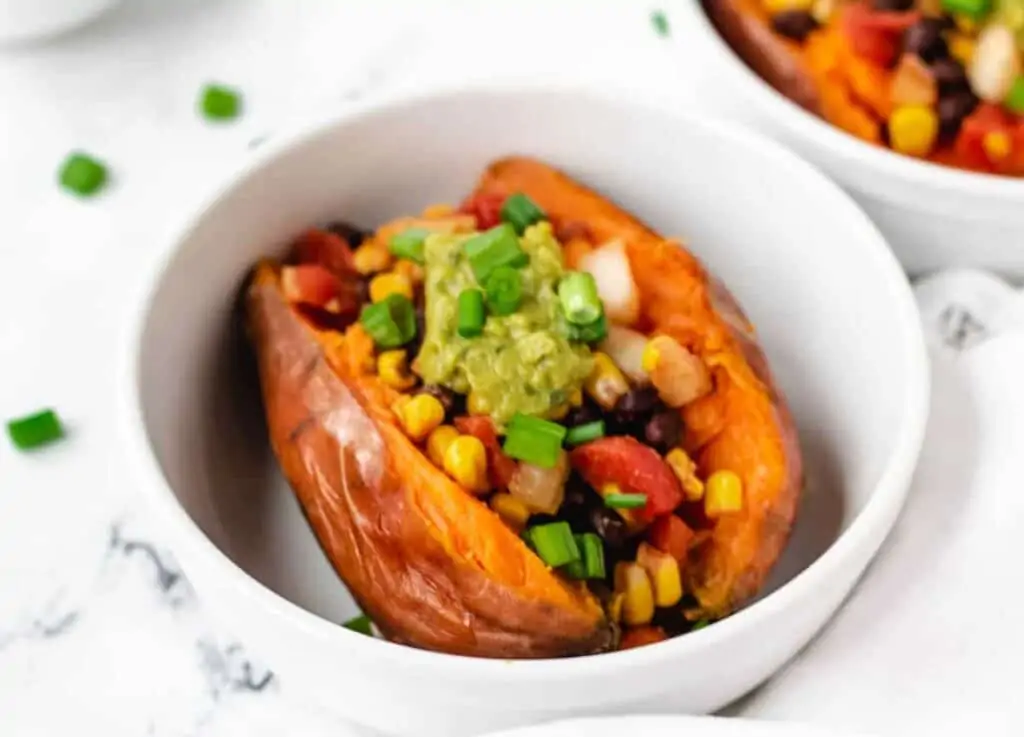 6. Vegan Loaded Sweet Potatoes with Black Beans by Keeping the Peas
Sweet potatoes are one of those vegetables that are inexpensive, delicious, and can be served in so many ways. If you are looking for frugal food to buy in your produce section at your local grocery store that your family will love, these are it.
This savory dish is full of potatoes and black beans and is topped with guacamole and scallions. It's definitely one you need to bookmark.
7. Kielbasa and Potatoes Recipe from Mom Foodie
When you have those in your family who love hearty rib-sticking meals that involve meat and potatoes, this is a recipe that you must try.
This recipe is savory, easy to make, only requires a few ingredients, and makes enough that you will have plenty of leftovers for the next day.
Frugal Meals
If you are looking for some frugal meal ideas that don't follow a recipe, you can try some of our favorites in the list below. You can make these meals without directions.
Check the bags or cans of the products because sometimes they have recipes on them. Get creative with your food. Eating frugally doesn't have to be boring.
8. Tacos
9. Spaghetti
10. Rotisserie Chicken
11. Cereal
12. Pancakes
13. Waffles
14. Fajitas
15. Meatball Sandwiches
16. Egg Salad Sandwiches
17. Tuna or Chicken Salad Sandwiches
18. BLT Sandwiches
19. Hamburgers
20. Pot Pies
21. Cobb Salad
22. Chef Salad
23. Stir Fry
24. Tuna or Chicken Casserole
25. Baked Potatoes
26. Chili
27. Omelets
28. Burritos
29. Stuffed Quesadillas
30. Grilled Cheese
What are Your Favorite Frugal Meals and Recipes?
As I mentioned above, eating frugal recipes does not have to be boring. You can make most things good when you season them.
My favorite quick frugal meal is spaghetti. It's so easy to make. I just brown up some meat and throw it in the crockpot with some sauce and it cooks together all day. It's also great for leftovers.
What's your favorite frugal meal? Let me know in the comments below!