Hip Labral Tear Surgery: 10 Things You Need for Recovery
This article may contain affiliate links. I may earn money from the companies mentioned in this post with no additional cost to you. Please read my disclosure policy for more info. All Bible quotations are from the New King James Version (NKJV) unless otherwise stated Bible Copyright Attribution.
It has been one year since my hip labral tear surgery. I was devastated the moment I was diagnosed with a labral tear in my hip.
I didn't want to have surgery. I searched and searched the internet for something that said I wouldn't need surgery. My doctor told me that I could skip surgery but the labral tear wouldn't heal on its own. It was a decision I had to make.
I was in pain and still relatively young (38 yrs old). It made more sense for me to get the hip labral tear surgery to avoid further injury later in my life.
I remember trying to prepare for my surgery. I wanted to have everything in order so my recovery would be easier. I couldn't put my foot on the ground for 6 weeks after my surgery so I knew it was going to be tough for me.
I got everything lined up in my house including a meal plan to help my husband and kids take care of me. I had trouble finding things I would need during my hip surgery recovery period. There was very little information on the internet for things you would need during hip labral tear recovery.
I promised myself after I was fully recovered that I would share the most helpful things to make it easier for someone else after hip labral tear surgery or hip surgery. I'm fully recovered now and I'm so grateful I had the surgery.
I will also be including things that were helpful for my mom during her hip surgery. She broke her hip and needed a rod and pins to put her hip back together. Her recovery was much harder than mine but the things we needed were very similar.
Hopefully, this list will help you if you are getting ready for hip labral tear surgery or another type of hip surgery.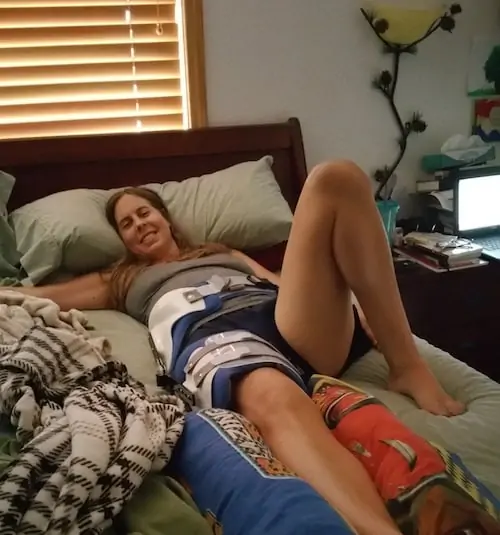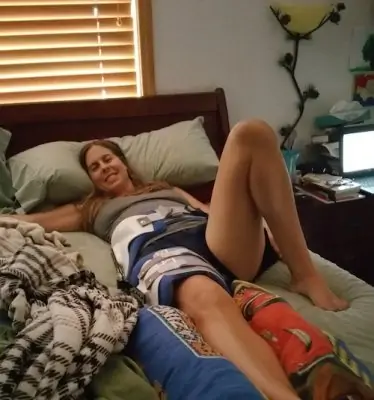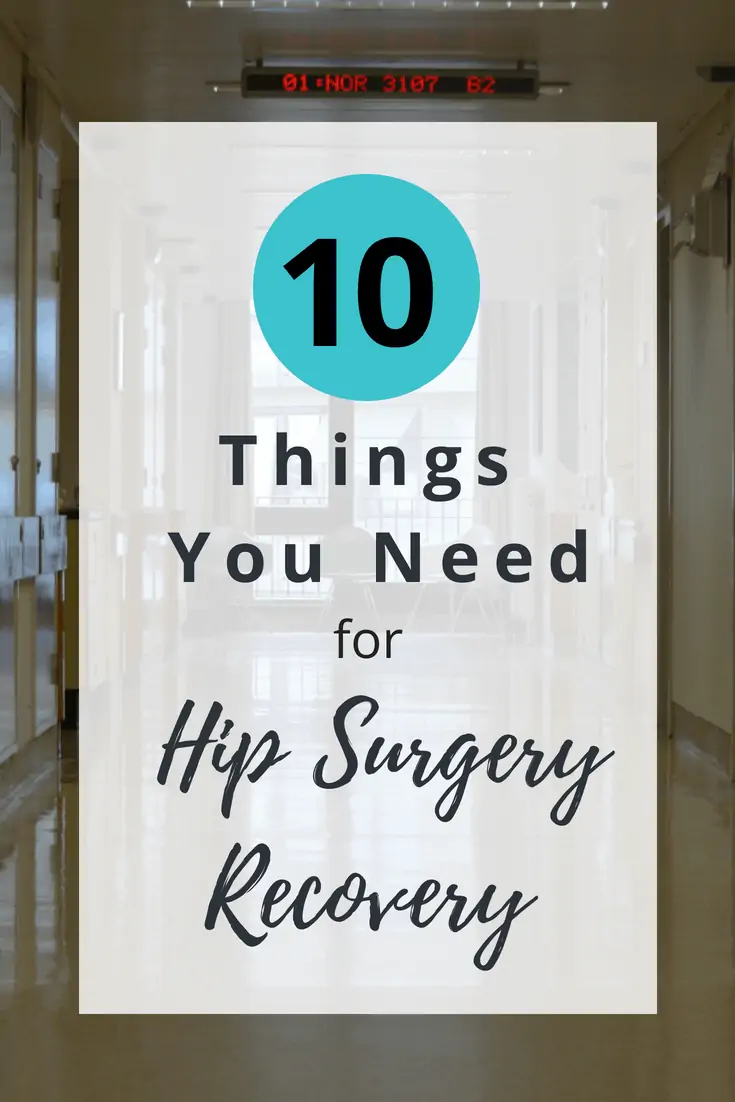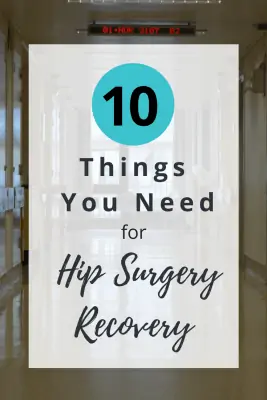 Hip Labral Tear Surgery
1. Family Support
I'm a stay-at-home mom and I pretty much run everything house-related. It was very important for me to let my family do things for me. Hopping around on one leg (for 6 weeks) wasn't the ideal way to make dinner, do laundry, or clean my house. I had to have family support.
As I mentioned earlier, I created a meal plan so it was easier for my family to grocery shop and cook meals. The women in my Bible study group ended up blessing us with meals for 2 weeks which helped out a lot. I also had a couple of friends bring us dinner which was a blessing as well.
If you don't have anyone to help you, I highly recommend you get that figured out before your surgery. It is very hard to have hip surgery and take care of yourself.  You want to be sure you heal properly so you don't need hip surgery again.
2. Find Things to Occupy Yourself
One thing you will be doing is getting rest. I thought I would be tired during my recovery so I envisioned myself sleeping all the time. I was wrong. I had a lot of energy mentally (my body was tired) and I didn't know what to do with it.
I ended up watching a lot of TV and reading books. You'll want to be sure you have some stuff to do from a sitting or lying down position.
Thankfully, my mom came over every day during the week to help me with the kids. My husband took off 2 weeks and then went back to work. I needed my mom to occupy the kids and keep up with the house while my husband was at work.
3. Get The Doctor's Orders Before Surgery
There we multiple things that needed to be lined up before my surgery. I had a great doctor with a great staff but I feel like they didn't cover everything.
It's important to be proactive in this area. I made sure I had a checklist of the medical things I needed after my hip labral tear surgery.
Here are some things you should inquire about:
Physical therapy,
Prescriptions
Dr. check-ups
Medical equipment
I had a big hip brace on for 6 weeks and needed crutches. I didn't even know that I had to wear the hip brace 24 hours a day (yes, even while sleeping) until the day of my surgery.
I ended up using a walker for most of my recovery. It was easier to hop around with the walker. The crutches were very unstable and I didn't have the energy to use them in the beginning.
It's also important to check with your insurance to see what they will provide and what they won't provide. It's not fun figuring these things out after your hip surgery. I needed a full understanding of what to expect so I could deal with my recovery.
4. Get Comfortable Clothes
My surgery was in the summer so it was hot. I needed to make sure I had a few different pairs of comfy clothes. I got cotton shorts and cotton tank tops.
I made sure I had enough pairs to last me until we did laundry. I had a brace on my leg 24 hours a day and it was not easy to get on and off. I'm glad I had comfy clothes.
5. Get A Walker and Padded Gloves
As I mentioned above, my Dr. only ordered me crutches. He didn't see a need for a walker. I personally didn't see a need for it until I realized how hard it was to get around on one leg.
One other thing I needed for the walker was padded gloves. My hands hurt really bad from putting so much weight on the walker. My husband actually put foam around the handles to help my wrists (you can get the foam at a hardware store).
Thankfully, I was able to borrow my mom's walker. I was really convinced I didn't need one so I didn't get one ahead of time. Make sure to check with your insurance about a walker, they may cover it.
Drive Medical 10210-1 2-Button Folding Walker with Wheels, Rolling Walker, Front Wheel Walker, Lightweight Walkers for Seniors and Adults Weighing Up To 350 Pounds, Adjustable Height, Silver
Wheeled Walker: Designed for safety and convenience, this rolling walker features push-button mechanisms that may be operated by fingers, palms, or even the side of the hand
Quality Construction: Constructed from sturdy aluminum, this adult walker offers maximum strength while remaining lightweight
Premium Features: Our bariatric walker features 5" wheels, a vinyl contoured hand grip, and newly designed rear glide caps that allow the wheeled walker to slide smoothly over most surfaces
Safe & Easy Operation: Each side of our medical walker operates independently to allow easy movement through narrow spaces and offer greater stability while standing
Sale
OZERO Fingerless Cycling Gloves for Men Women: Black Mountain Bike Gloves for Riding | Workout | Motorcycle
Multifunctional Cycling Gloves: Our gloves are suitable for all kinds of outdoor sports or indoor fitness, such as cycling, motorcycle, mountain biking, weight lifting, exercise fitness, bodybuilding,shoot.
Non-slip & Comfortable:Bicycle gloves are very non-slip comfortable and protect your hands from calluses and stinging, providing protection and comfort for your hands. Palm thickened shock-proof gel pad, unique non-slip silicone surface material, can be very good at relieving hand fatigue.
Sweat Absorbent & Breathable: Bicycle gloves have a high sweat-absorbing terry cloth on the outside of the thumb for easy wiping. The palm base of these fingerless cycling gloves is made of high quality derma that is well known as a superior material with excellent breathability and comfortability,it is also anti-skid.
Half Finger Design & Easy to Take Off: Our professional sports gloves are designed with half finger, which allows you to move your fingers in all directions. Finger pull-backs help you take off the gloves easily.
The breathable fabric on the back of cycling gloves has good elasticity, and the adjustable magic stick design makes cycling gloves more suitable for all hand types, perfect for men and women.
6. Get a Wheelchair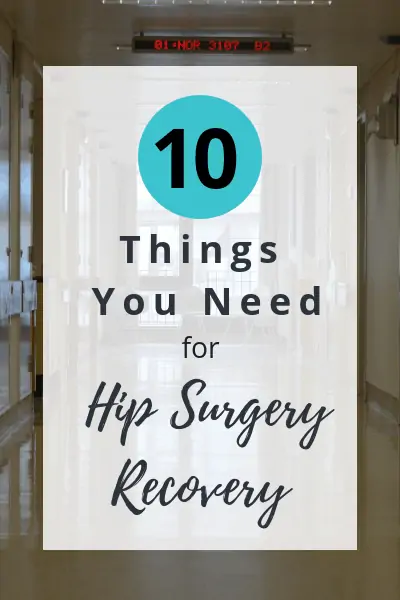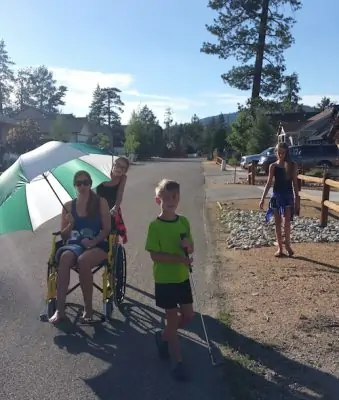 A wheelchair comes in handy for many things. It helped me get to my Dr appts and physical therapy appts. Your Dr office may have a wheelchair they can bring to you but it's much more convenient to have your own. I borrowed one from my parent's church and it worked well.
The wheelchair really came in handy when I wanted to get out of the house. My family would take me on walks because I couldn't walk. It was so refreshing after being in the house for a long time. Fresh air is very helpful for recovery.
Medline Lightweight Transport Wheelchair with Handbrakes, Folding Transport Chair for Adults has 12 inch Wheels, Red
Medline transport lightweight wheelchair has large 12 inch rear wheels for better performance on uneven outdoor surfaces | Loop-style manual handbrakes are ideal for locking the rear wheels during transfers
Transport chair with powder coated aluminum ultralight frame is durable and has a weight capacity of 300 lbs
Folding transport wheelchair is portable, making it perfect for easy storage, transport and travel | Back folds down to make the chair more compact
Full length permanent armrests | Detachable footrests | Seat belt for safety | Comfortable nylon upholstery
Transport wheel chair seat dimensions are 18 x 16 inches | Weighs 23.5 lbs | Color: Red
7. Get a Raised Toilet Seat
I read something about maybe needing a raised toilet seat before my surgery. I was told I wouldn't need it but I got it anyway. I figured that I could just send it back if I didn't need it.
Well, I needed it and I'm so happy I got it. Imagine going to the bathroom while squatting on one leg. That's what I had to do for 6 weeks.
Now, there are different kinds of raised toilet seats. The one I got had handlebars on the side. The handlebars were removable but I ended up needing them.
I needed something to hold on to when I sat down. Having one leg out of commission causes some major balance issues.
Drive Medical RTL12027RA 2-in-1 Raised Toilet Seat with Removable Padded Arms, Standard Seat
Toilet Seat Riser with Handles: Our easy-to-clean toilet seats are designed for individuals who have difficulty sitting down or getting up from the toilet
Raised Toilet Seat with Arms: The toilet seat adds 5 inches of height to your toilet seat, making it easier and safer to sit or stand.Use a non-abrasive detergent or household cleaner with warm water
Adjustable Armrests: Easily remove or adjust armrest height to fit your needs; our toilet seat risers make perfect elderly assistance products and handicap accessories for daily living
Tool-Free Installation: Simple locking toilet riser provides a reliable, secure fit on almost any toilet with tool-free installation
Dimensions: 16.5 inches in depth x 17 inches in width x 5 inches in height; width between arms: 18 inches; overall height: 10 inches; weight capacity: 300 lbs
8. Get Soft Get Ice Packs
When you get out of hip labral tear surgery or hip surgery, you will need to ice your leg for a few days to keep the swelling down. There are different options available but my favorite was the soft gel hip ice wrap.
I was trying to use ice out of my fridge and frozen vegetables but they were hard to deal with. I also couldn't get them exactly where I needed them on my hip.
The gel ice wrap maneuvers really well and you don't have to worry about getting wet. The gel packs freeze really well. I had an extra gel pack in the freezer so I wouldn't have to wait for the one I was using to freeze again.
Cool Relief Ice Wrap 11"x12" Blue Cooling Hip Pack
✔ STAYS COOL FOR LONGER … Ice packs for injuries rarely keep cold long enough. That's why these gel hip ice packs by Cool Relief are made to stay cooler, longer.
✔ PAIN-KILLING RELIEF … Feel the blissful release of cooling goodness spread along your hip and enjoy the quality of life you deserve - with your new reusable ice pack!
✔ FITS ALL AGES, ALL SIZES … Whether you're big or small, a younger athlete or at a later stage in life, this ice pack is adjustable and developed to fit you just right.
✔ SOOTHING INJURY RECOVERY … Cold packs for injuries can be a godsend when recovering from injuries or surgery. Let Cool Relief help you through these tough times.
✔ 100% NON-TOXIC … Keep your pain relief totally toxin-free with this soft gel hip ice wrap. Made with no harsh dyes or harmful chemicals, it's the aid your body deserves.
9. Get a Shower Chair and Handheld Shower Hear
I couldn't take a shower by myself for a while. We have a tub/shower combo and I had to jump over the tub with one leg to get in the shower. I had to use my husband's body as a support to get in and out of the shower.
Thank God I had my shower chair. I couldn't imagine standing in the shower on one leg. It was a comforting feeling to sit securely in the shower without the fear of falling.
Another helpful tool was my handheld showerhead. I got one before my surgery because I didn't know what to expect. It was perfect.
I was able to sit in my shower chair and use the showerhead to clean where I could. Most of the time, it just felt good to hold the warm water over my head while I was sitting in my shower chair.
I wasn't allowed to bend past a 90-degree angle for several weeks so my husband had to shave my legs, wash my hair, and put my lotion on. I was very dependent on him for a few weeks before I could take a shower myself. Thankfully, I had a friend who let me borrow her shower chair.
Vaunn Medical Shower Chair Bath Seat With Padded Arms, Removable Back and Adjustable Legs, Bathtub Safety and Support
SIT, SHOWER & RELAX- Shower chair allows individuals i.e. anyone or seniors or those with limited mobility or injury to sit during shower. Create a relaxing shower experience; allows fall risk individuals to shower independently
DURABLE & SECURE - NEW model shower chair is now made with heavy-duty anodized aluminum frame with a weight capacity of 300lbs (compare to competitors' 250lbs)
COMFORTABLE: High-density, anti-bacterial polyethylene seat with padded armrests brings increased comfort and support for users
VERSATILE & EASY TO USE- Removable back support and padded armrests with height adjustable legs allow users to customize chair based on specific preferences. Tool free assembly. Easy to assemble and use
LIGHTWEIGHT & PORTABLE - Weighs 6lbs (without back support) and 8lbs (with back support). Comes with padded armrests to easily lift or move the chair
No products found.
10. Get a Reacher Tool
I had lots of help during my surgery but one thing I got sick of was asking for help all the time. My mom had a reacher tool from her hip surgery and let me borrow it. It was nice to be able to pick up something from the floor and not have to ask someone to help me.
After a while, you start losing your feeling of independence and this was one way I was able to regain it a little bit.
26" Handi Grip Reacher with Rotating Head (Yellow)
Use to reach items behind things or out of reach
Head rotates 90 degrees to reach from any angle
Use to help reach if you have difficulty bending
Flexible finger - like tip allows for picking up the smallest of items
4 colors to choose from: Yellow, Green, Blue and Red
Have you had Hip Surgery?
Those are my recommendations for hip labral tear surgery or any hip surgery. I hope you can benefit from this list of recommendations for hip surgery recovery. These things really made a difference in my recovery. If you have any questions about my experience please contact me. I'm happy to answer your questions.
Have you had hip surgery? I'd love to hear about your experience.