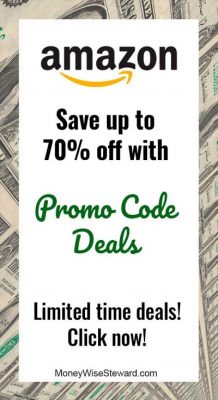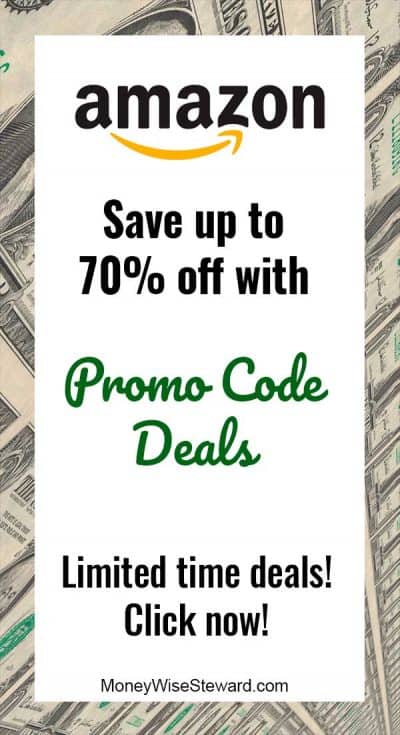 Every week I post multiple promo codes for Amazon deals.  The Amazon promo codes can expire anytime.  Each week I go through the deals I posted and make sure the promo code is still valid. I created this post to keep you updated with the current promo codes for Amazon. This list has all the promo codes for Amazon that are still available as of December 14, 2018, on my blog.
If you are just seeing this post and are not sure how to get a promo code for Amazon deal, you can read my post on how to get an Amazon promotional code deal.
If you like these deals, be sure to follow my blog daily or subscribe to my newsletter to keep yourself up to date. I post Amazon deals daily and they may expire before they make it to this list. Don't miss out!
If you come across any promo codes that are no longer valid, please let me know in the comments and I will get the list updated right away. Happy Shopping!
Current Promo Codes for Amazon
Stainless Steel Measuring Spoons (6 Piece Set) – 50% off
iPhone Charger Cable (4 pack) – 60% off
Magnetic Dry Erase Board for Refrigerator – 50% off
Amazon Promo Code: Kids Play Tunnel – 40% off
Amazon Promo Code: BBQ Grill Mat Set – 45% off
Amazon Promo Code: Wireless Doorbell Kit – 50% off
Rotating Makeup Organizer – 50% off
What's the best Amazon promo code deal you've scored?