Is your child a struggling reader? If so, you're in the right place. I started homeschooling my kids three years ago. My daughters were in 4th grade and my son was in 1st grade. We took them out of school for a number of reasons. I truly feel like God positioned us for the "public school to homeschool" transition financially.
God was working on our hearts for a long time before we made the transition. One thing I didn't anticipate was dealing with a struggling reader.
I knew my daughters had a solid reading foundation and I assumed my son would have the same thing. I was wrong. His learning level was nowhere near the same as my daughters. I feel horrible that I even compared them.
My daughters are identical twins so most of their abilities are comparable. BUT, I should never compare the three of them. They are all different individuals.
My daughters came out of school working very independent. They were able to start working on their own the year I took them out of school. This was a blessing because I knew I would need to sit and teach my son since he was only in 1st grade.
My patience was being tested when he wasn't on target with his reading. In addition to that, his speech was a little off. He had a hard time pronouncing words. It wasn't bad enough for him to need outside help but it was something we definitely needed to work on.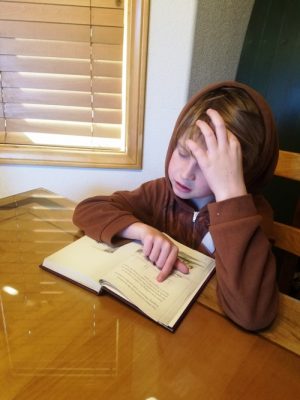 It's been a hard three years teaching my struggling reader. We are slowly making progress. We are not there yet but we are getting there. It's hard because I find myself comparing him to other kids his age and it frustrates me. This is where "waiting patiently" comes in. He will get where he needs to be. Not in my timing but in his.
Related Articles:
You may be struggling with "a struggling reader" but I want to share some encouragement with you. Things that I've personally struggled with during this journey.
All kids learn at different levels.
The government sets certain standards for a child's learning level. These levels do not work for every child.
Sometimes kids aren't ready. I've seen a huge improvement in my sons reading level as he's gotten older.
Don't go overboard. It's easy for a child to reject teaching as a result of this.
Don't blame yourself. Each child will learn at his own timing.
Be consistent and don't give up.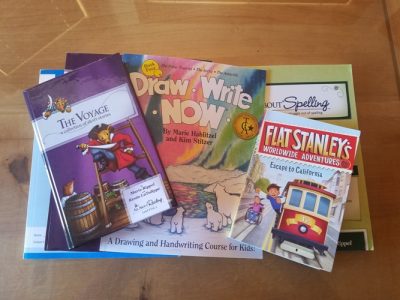 I truly believe that early childhood reading programs are a huge help for all children. I want to share some of my favorite resources with you. These reading resources have helped us get where we are today.
This Reading Mama is an amazing website with tons of tips and activities for everything reading.
PBS Kids is full of fun reading games. My son loved these games because they featured some of his favorite cartoon characters. He was really into Caiilou and Clifford.
Reading Eggs is an online reading program for kids starting at 2 years old. I love this because it's a fun way of learning and it's really effective. We started using this program when my son was 3 years old. He loved it! They make it really fun to learn. You can try this program with a 14-day free trial.
ABC Mouse is another online reading program for kids starting at 2 years old. This is another one that is fun. It's nice because they are learning through phonics with songs and fun activities. You can try out this program with a 30-day free trial.
You'll also want to rule out some things if your child is "a struggling reader". Make sure they aren't struggling with their vision or hearing. Those are the two major things that can create a reader to struggle. Make sure to get those things corrected before you are expecting success out of your child.
Related articles:
My son is finishing 4th grade this year. He is about 6 months behind on his reading level. His maturity level is on the younger side. I'm not in a hurry for him to grow up so I'm OK with that. It just tells me that he needs a little bit of time in his development.
We've had him checked out for any disabilities and he is fine. He's just a boy taking his time. Something I need to remember on a daily basis. Our current homeschool curriculum for reading is All About Reading. It's a great curriculum. It does require me to be involved but it's worth the progress he's making.
I'm so thankful that I can stay home with him. Even if you don't stay home, you can take the extra time after work to work on reading. It shouldn't take more than 1 hour. Just seeing your child make progress is a reward in itself.
Is your child a struggling reader? I'd love to hear about your situation. I'd be happy to provide any encouragement, please feel free to contact me.