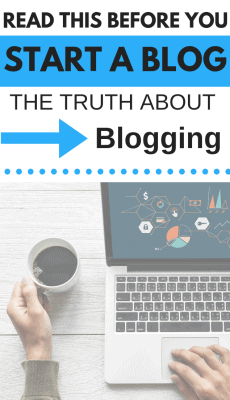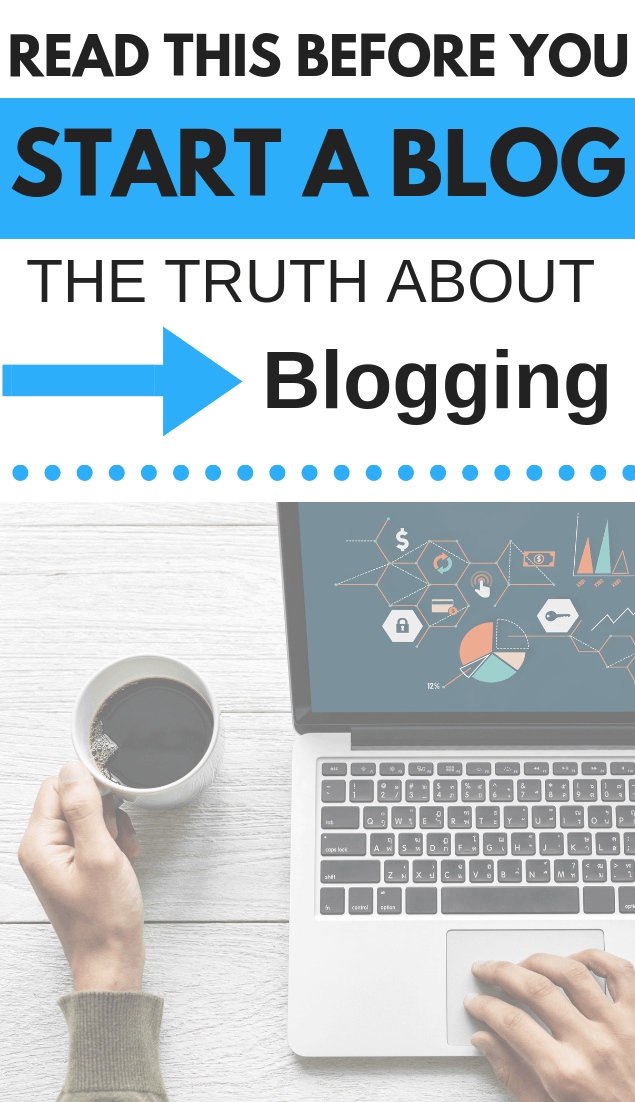 Starting a blog can be very fun and rewarding. I started a blog 9 years ago. It was similar to this blog and I really enjoyed it. Over time the blog started taking so much of my time that I started neglected the important things in my life. I wasn't fulfilling my role as a wife and mother.
The blog started making decent money but the money wasn't worth the time I was missing with my family. After 4 years of trying to balance family and my blog, I decided to sell my blog. My daughters were 8 years old and my son was 5 years old at the time. I ended up selling my blog for $5,000!
I took a 5-year break from blogging. During that 5 year break, I mended the damage to my family and made priorities in my life. After a 5 year break, I wanted to start a blog again. I got to a point in my life where I really missed blogging. I love saving money and I love helping others.
After thinking and praying, I brought the idea up to my husband. He was not on board at first because he had bad memories of my previous experience with my old blog. I didn't blame him for feeling this way but I really needed my own thing.
Just to fill you in, I'm currently a stay at home mom and homeschool my three children. My daughters are in 8th grade and my son is in 5th grade. I didn't have my own thing.
I continued contemplating the idea of starting a blog. I analyzed the way I ran my last blog and what was consuming my time. I got to the bottom of the purpose of my "starting a blog" idea and how I could best manage my time. I'm very schedule orientated so I knew where I had extra time in my schedule for blogging.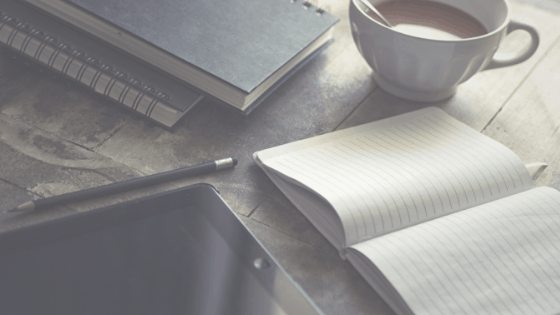 I reconnected with my husband and shared my vision for my new blog. He gave me a thumbs up! I was so excited and knew I had added a lot to my plate. BUT… I couldn't wait to get started!
Now, you may be thinking….why is she telling us all this about starting a blog?
The reason I'm telling you all this is because blogging is not simple. Time and money are involved in starting a blog. Family time is precious and that can be disrupted by a blog.
I know that blogging is a popular topic. People all over the web are telling you that it's an easy way to make money. Making money with a blog is "doable" but it takes a lot of time and energy. It may be month's before you see a return on your blog.
I'm not trying to talk you out of starting a blog. I just want you to be fully aware of what it takes to have a blog. That's what the people all over the web aren't telling you.
Ask Yourself these questions before Starting a Blog
1. Do I have extra time each week to post on my blog? 
This varies depending on what type of blog you want. Starting a blog is the most time consuming because you need to get to know the system and get set up.
I spend at least 15 hours or more working on my blog each week. I would love to spend more time blogging but my schedule doesn't allow it. Remember, I mentioned that I established my priorities before I started again.
2. Do I have money to start a blog?
The only blogs that don't cost anything are blogs with subdomains. For example, Google has a blog platform called Blogger. It's free, provides free hosting and has templates for you to create your blog. The problem is Blogger will have some control over your blog, your domain name will have a .blogspot in it and you can't run ads or make any money from it. This will work if you are just blogging to blog.
If you want to control your own blog, run ads and make money, you'll need a self-hosted blog. Self-hosted blogs do have an initial cost up front. You'll need to purchase a domain, hosting and possibly web design (unless you like the free template options). The minimum amount you need to consider to invest is around $75.
3. What will you start a blog about?
Starting a blog takes planning. I recommend that you start a blog about your passions. Based on this blog, you can see that my passions are saving money, helping others find ways to make extra money, and Christian living.
You can blog about anything as long as you are passionate about it. The passion is what keeps you going with your blog even when you feel like throwing in the towel. There's a lot of competition on the web. If you have a passion, the competition won't get to you. You just need to stay focused.
---
If you've taken the time to think about these things, then you may be ready to start your own blog! It's a really exciting adventure when you have a plan in place.
How to Start a Blog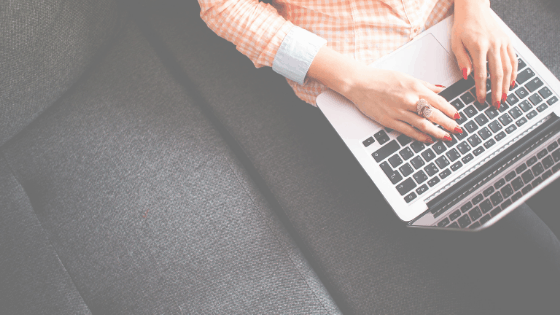 Like I said earlier, starting a blog is fun and rewarding. My goal here is to help you start a blog and answer any questions you may have. Ready to start a blog? Let's go through each step of how to start a blog.
Why Do You Want to Start Your Own Blog?
Start your own Blog to Make Money Online – You may want to start your own blog so you can make extra money. You can make an income from your blog and many people do. Making money from a blog is hard work. The good news is that you don't have to invest much to get started.
Start your own Blog to Have Fun – You may want to start your own blog because you want to have fun and express yourself. Many people do this and find enjoyment.
Start your own Blog To Help People– If you've been on Pinterest, you may have noticed all the bloggers out there providing help for others.  I personally love helping others learn to manage their finances. It has changed my life and I want to help others see that they can change their life too.
Start your own Blog to Learn a New Skill – The internet has grown over the years and continues to grow. It's a great idea to learn how to run a website and use social media. Your experience can open doors to online positions down the road.
When you want to start your own blog, you can serve many purposes. Once you narrow down why you want to start your own blog you can get started really quickly.
Are you ready to get started?
Steps to Starting a Successful Blog
Understand why you want to start your own blog.
Narrow down your niche or the topic you will blog about.
Choose your blogging platform.
Choose a good hosting company.
Decide on a domain name.
Customize and design your blog.
Step 1 – Understand Why You Want to Start Your Own Blog
We talked a little bit about why you want to start your own blog in a few paragraphs above.  I want to emphasize that it's so important to understand why you want to start your own blog.
It's really easy to get off topic so you want to make sure you define your blogging purpose and either write it down in a journal dedicated to your blogging adventure or create a Google Doc (my favorite method) to keep if documented.
---
Why did I start my own blog? I started my own blog because I wanted to help other people manage their finances. I'm a stay at home mom and I homeschool my kids. Thankfully, my husband earns enough money to support our family. The Lord has Blessed us so our family of 5 can thrive living on one income.
The Lord has placed it on my heart to be a wise steward of our money. That's where my blogging title comes in. I'm passionate about helping others spend their money wisely. The Lord has also placed on my heart to share about Him and Christian living.
---
You may want to start your own blog for another purpose and that's ok. I just wanted to share why I started my blog.
Here are some benefits of starting your own blog:
Work from home
– You can ditch the commute and work at home in your PJ's if you want. You can bring your blog with you wherever you go so you are free to travel without worrying about your job.
You can share your knowledge and help others around you – I personally love helping other people. Most people love to share their knowledge. A blog is a great way to do that.
You have more time to spend with family – I finally got to a point where I realized how valuable time is. We can never get more of it so we need to learn how to get the most out of our time.  Spending time with family is so important and we can't overlook that.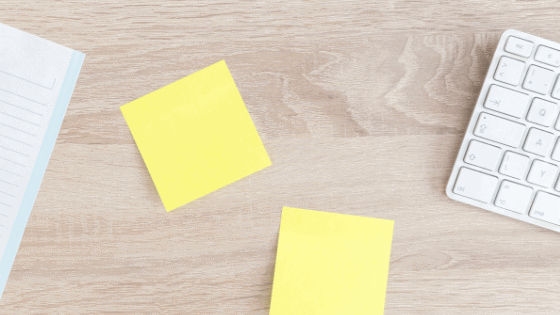 Step 2 – Narrow Down Your Niche or Topic
It is important to narrow do your niche or topic because that's what will define your blog.  Ultimately, you want to reflect that in your domain name and blog title.
You need to be passionate about your niche or topic.  You should choose a hobby that you enjoy or something that intrigues you. If you choose something that doesn't interest you, you will become bored and give up.
Share your expertise. You can share a talent and help others learn about it. I don't have a degree in finance but I know a lot about it and want to help others learn too.
Blog about something that can continue to grow. When you start your own blog it will most likely be a long-term goal. Make sure that the topic can continue to grow.
Be confident.  Make sure you have confidence in the niche or topic you choose. You don't want to talk about something you aren't familiar with. You want to be confident in sharing what you know or have experienced.
Step 3 – Choose a Blogging Platform
In order to start your own blog, you need a blogging platform. There are many blogging platforms available but my favorite is WordPress. I've always used WordPress because it is easy to use.  It's also the most popular. My favorite part is that there are tons of users who share their ideas and create free plugins and tools.
If you choose to use WordPress, you need to be aware of the two options available.  You can choose free hosted or self-hosted.
A free hosted platform with WordPress means they host your blog for free. This option greatly impacts your ability to make money with your blog. WordPress will basically own your blog and it can be shut down at any time. You don't have control of it.
A self-hosted platform with WordPress means that you need to purchase your own hosting. You have 100% control over all your content and you will have the freedom to make money.
I'm going to walk you through setting up a self-hosted blog because it's really the best option and what I recommend.
STEP 4 – Choose a Good Hosting Company
Choosing a good hosting company is important because that's how your blog will stay online. There are many different options available so I'm going to recommend two hosting companies that are good for beginners.
Option #1 Bluehost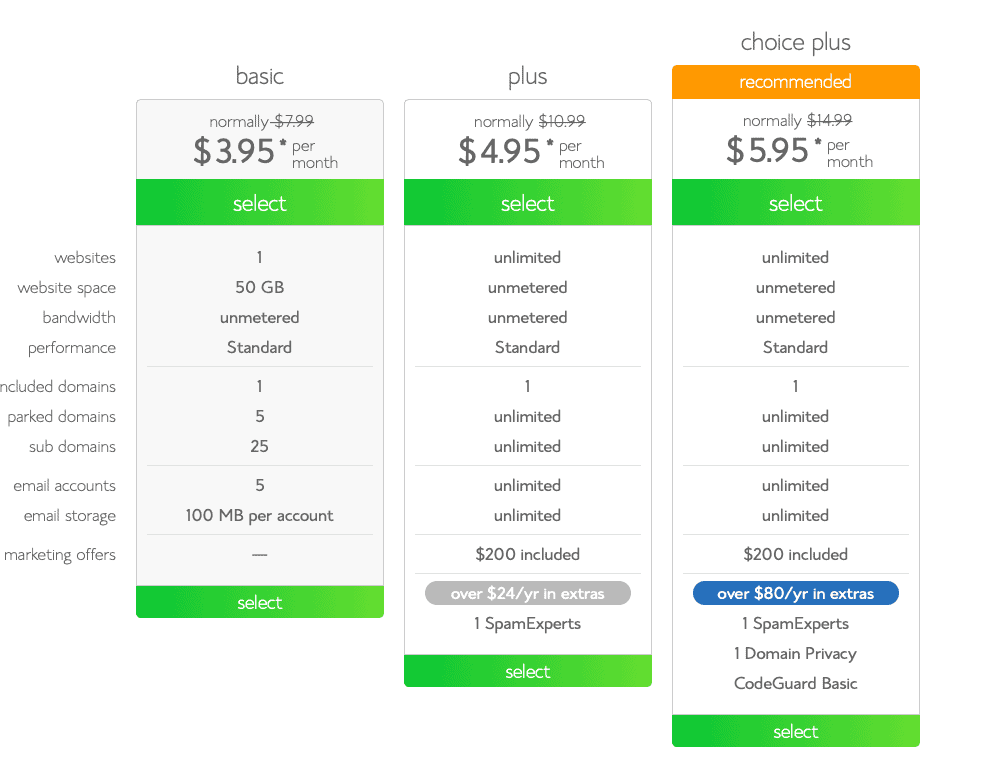 Bluehost is affordable and you can get hosting for only $3.95 per month.
Bluehost has great customer support that is available 24/7.
Bluehost will give you a free domain name.
Bluehost will help you install with WordPress for free.
Bluehost will give you a free SSL cert (which you need to make your blog secure).
Click this Bluehost link to start your blog for only $3.95/month and receive a free domain name and SSL cert!
Option #2 FastComet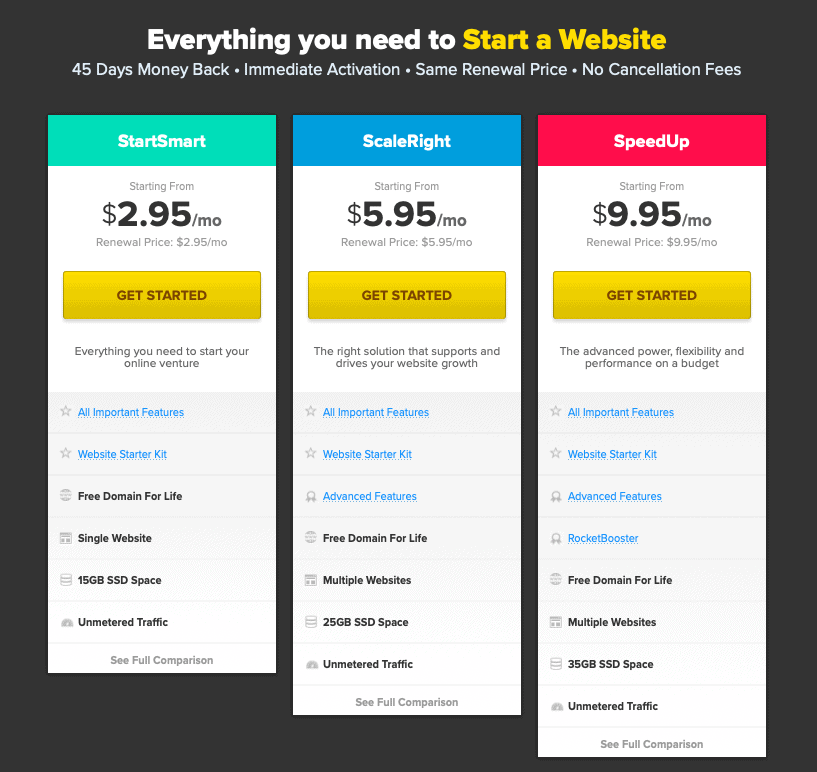 FastComet is affordable and you can get hosting for only $2.95 per month.
FastComet has great customer support that is available 24/7.
FastComet will give you a free domain name.
FastComet will help you install with WordPress for free.
FastComet will give you a free SSL cert (which you need to make your blog secure).
Click this FastComet link to start your blog for only $2.95/month and receive a free domain name and SSL cert!
STEP 5 – Decide on a Domain Name
Your domain name is your web address. Example, mine is moneywisesteward.com. Your domain name should define your blog. It shouldn't be a difficult name. I also recommend that you stick with regular spelling. If someone searches for your blog and they type one letter different, it will take them to another blog.
You can use a domain checker (your host will provide this tool) to see if the domain is available. If it's not, it will give you suggestions. I recommend that you stick with a .com address. It's the most common.
Step 6 – Customize and Design your Blog
Once you have your domain name and your hosting set up, you can start setting up your WordPress blog. If you are confused here, you can connect with the hosting company you chose and they will help you get WordPress installed.
Once WordPress is installed you can choose to purchase a design for your blog or choose one of the free templates. If you are short on cash, I recommend getting a free theme. You can change that later. The most important part is to start writing content so the search engines start crawling your site.
Once you are to this point, you should consider joining my Support to Grow Your Blog Facebook Group. This is a new group and I started it because it's easier for me to help you get answers to your questions.
My blog does not focus on the niche of helping you start a blog. I wrote this post because I love to help others. I have a lot of knowledge when it comes to blogging and I want to help you get started. I can't wait to meet you in the Facebook Group!