It's time to share another way to earn extra money. This is part of a series I started called "Real Ways to Earn Extra Money".  Today, I want to share how you can start a product photography business to earn extra money.
My goal in this series is to share the real experience of people that are earning extra money. The internet is full of different ways to earn extra money but how do we know if they are real?
Hopefully, this series can give you a realistic view of ways to earn extra money.
Here's a definition of a product photographer: a product photographer is someone who photographs products to accurately represent a product in advertising.
They can improve the image with correct lighting, focus, background materials, camera angles, and more.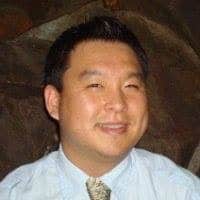 Meet Steve. He has a product photography business for Amazon sellers. He started his business from scratch.
He was kind enough to share how he got started as a product photographer and how he runs his business.  Let's see what he has to say about his business.
What convinced you to start a Product Photography Business for Amazon Sellers?
In 2014, I took a course that taught you how to sell private label products on Amazon. I immediately struggled to find a product photographer. I quickly realized that other sellers in my class were struggling as well. I found and teamed up with a local freelance photographer and launched the business.
How do you market your services?
Since I was a member of the selling private label products on Amazon, I started referring other sellers to our service by posting my photographer partner's email address. The next thing, I knew we started getting clients. A month later, we started getting clients from all over the world.
Once you got established, how did you grow your Product Photography Business?
I knew that we had to stay ahead of the competition to stay in business. After researching tons and tons of product listings, I realized that lifestyle photos were rare. Most sellers were using photos of their products on a pure white background that you typically see on websites.
So for the next 2 years, we focused heavily on building a team of human and pet models, looking for high-end kitchens in homes, and scouting for outdoor locations for fitness products.
In that 2-year time frame, we photographed hundreds of products using real models and real locations. Our clients were extremely happy because it did 2 things for them; 1) It boosted their product sales; 2) they could be hands off.
At the same time, our friends were becoming famous on Amazon!
Why were your clients so hands-off? Did they provide any input for the photos?
Most of our clients were passive in the process because they trusted our work. Our small portfolio gave them enough confidence that we were their photography solution provider.
Sure, some clients had some specific requests and we tried to honor them as much as possible. There were also times when we had to decline the client's idea because it just wasn't possible to create that photo scene.
What does it take to create a lifestyle photo for a product on Amazon?
There are 4 major components to creating lifestyle photos for products that sell.
Use Case – This is where you list out all the different ways a product can be used. I literally sat down and researched the variety of ways the product can be used by a buyer.
I start to visualize what the photo scene is going to look like. So I already have the end result written on paper. This step is incredibly important for the photographer to understand. If you get this wrong, then it jeopardizes your entire project.
Type of Model – It's extremely important that the photographer uses the appropriate model for demonstrating the product. If you are unsure, then it's okay to ask the client who their target audience is.
For example, if a product is targeted for young moms in their late 20 's or early 30's, you cannot use a female model that is in her 50's and 60's. You're going to get a very unhappy client because it doesn't represent their target audience. But the reality is that a lot of photographers get this wrong.
Location – The location has to fit the product. We photographed a lot of kitchen products. So I hired a couple of female friends that had high-end kitchens in their homes. This was not that hard. To the client these things are important.
Photo Angle – Photo angles are important because you want to be able to grab the buyers attention. The angle has to showcase a compelling shot of the product. The photo can be up-close and personal, it could be a top-down view, or it could be a side angle. It adds variety to the photo set.
Related articles:
How do you accept payment?
Paypal is our primary accepted payment method. Since we have clients worldwide, Paypal is the most convenient.
What are some of the challenges you face with your Product Photography Business?
The major challenges are finding male models for all shapes and sizes. They are not as open to being photographed compared to women.
Are there any products that you would not photograph?
Yes. Based on experience, liquid-based products are just different to photograph. It's very difficult to make a clear Vitamin C serum look really cool on a person's face. Essential Oils is another product that is difficult. Products that require physical installation can be difficult.
Are there any awkward products you've encountered?
Yes. LOL! There are 2 products that come to mind. A Cellulite Massager and a Facial Mask.
The cellulite massager was funny because I didn't really know how to ask one of my models to demo this product. I didn't want her to feel like I was giving her a subliminal message. But that was all in my head. The photo shoot went really well and the pictures turned out amazing.
The facial mask was difficult because of the nature of the material. We just couldn't make it look good on the model. No matter what we did, it just made her look scary. In the end, the client was happy.
Related articles:
How would a photographer start a Product Photography Business for Amazon Sellers today?
In 2018, the product photography landscape has evolved again. It's become much easier to advertise yourself, but much harder to stand out from your competition.
In today's world, a photographer would also need some graphic design skills, medium to expert photoshop skills, and some concept photography skills. This would all be in addition to having a team of models and locations.
You can then advertise yourself on job sites such as:
What is the one thing that sets your Product Photography Business apart?

I transfer copyrights to the client. I made a firm business decision early on that once a project has been delivered and paid in full, the client gets full copyrights to the photos.
Many photographers keep the copyrights because they fear that the client is going to edit and do unintended bad things with the photos.
The reality is that this rarely happens. In e-commerce, businesses want the flexibility to edit photos so that they can increase their sales. That's the whole point.
We must remember that if our clients don't make money, then we don't make money. Too many photographers get this wrong.
More about Steve: Steve Kang is a serial entrepreneur that turns business ideas into reality. He primarily focuses on building scalable businesses that solve everyday problems in the e-commerce marketplace. He is also a strong believer in influencer-based marketing and an advocate for adapting to paradigm shifts in business. In his spare time, enjoys hanging out with his wife and 4 children making paper airplanes, and building Legos.
There are a few good courses I recommend if you are looking to sell on Amazon or build your own business. I'm a firm believer that everyone has the ability to start their own business with their own unique talent. Sometimes we just need to be pointed in the right direction. Here are a few courses I recommend for you to get started.
If you love to write. Check out this freelance writer course. You can become a freelance writer in 30 days or less.
If you want to be a virtual assistant. Check out this virtual assistant course. You can become a virtual assistant in 30 days or less.
If you want to sell on Amazon. Check out this how to sell on Amazon course. It's a great course to help you completely understand how to sell on Amazon.
If you haven't narrowed down what you'd like to do, you can take an online course and explore different areas of expertise. You can also check out different ways to market your business.
I've seen many success stories in all of these areas. It comes down to making a decision to get started and sticking to it. Check out 20+ ways to earn extra money.
Are you interested in starting a product photography business?