10 Slow Cooker Chicken Thighs Recipes That Are Budget Friendly
This article may contain affiliate links. I may earn money from the companies mentioned in this post with no additional cost to you. Please read my disclosure policy for more info. All Bible quotations are from the New King James Version (NKJV) unless otherwise stated Bible Copyright Attribution.
Meal planning is one of my favorite ways to save money. We have a monthly budget for groceries and creating a meal plan helps me stick to it. Easy budget-friendly meals are my first pick.
Cooking at home 7 days a week means I need a lot of options when I plan our meals. These slow cooker chicken thigh recipes make it easier for me to figure out what I'm cooking every week.  It gets really boring if I don't mix it up.
I like to use my Crockpot and Instant Pot multiple times a week because they are such time savers. The best part is that the chicken thighs come out amazing. For some reason, I'm really picky with the texture of chicken, so making these Crockpot chicken thigh recipes is my favorite.
Are Chicken Thighs Dark Meat or White Meat?
We eat chicken a lot in our house because it's high in protein and low in fat. Chicken thighs are dark meat so they are higher in fat than chicken breast but I definitely prefer the dark meat.
We love chicken thighs that are boneless and skinless. This helps reduce the amount of fat. It also helps if you drain the grease from the slow cooker chicken thigh recipes to eliminate more fat.
Are Chicken Thighs Cheaper Than Breasts?
Chicken is reasonably priced.  Chicken thighs and chicken breasts usually cost the same (at least in my store). They are both cheaper than turkey and beef.  Chicken recipes make up more than half of our meals each week. They are healthy and budget-friendly.
I've rounded up 10 budget-friendly slow cooker chicken thigh recipes to share with you. These chicken thigh recipes are all different. They're perfect for us because we like variety in our meals each week.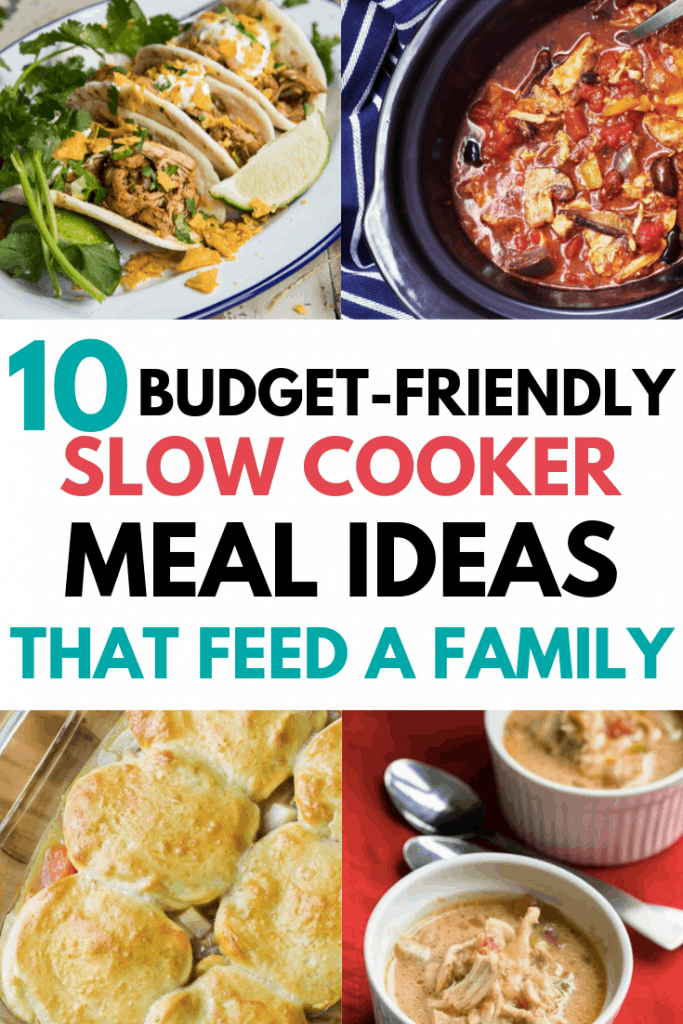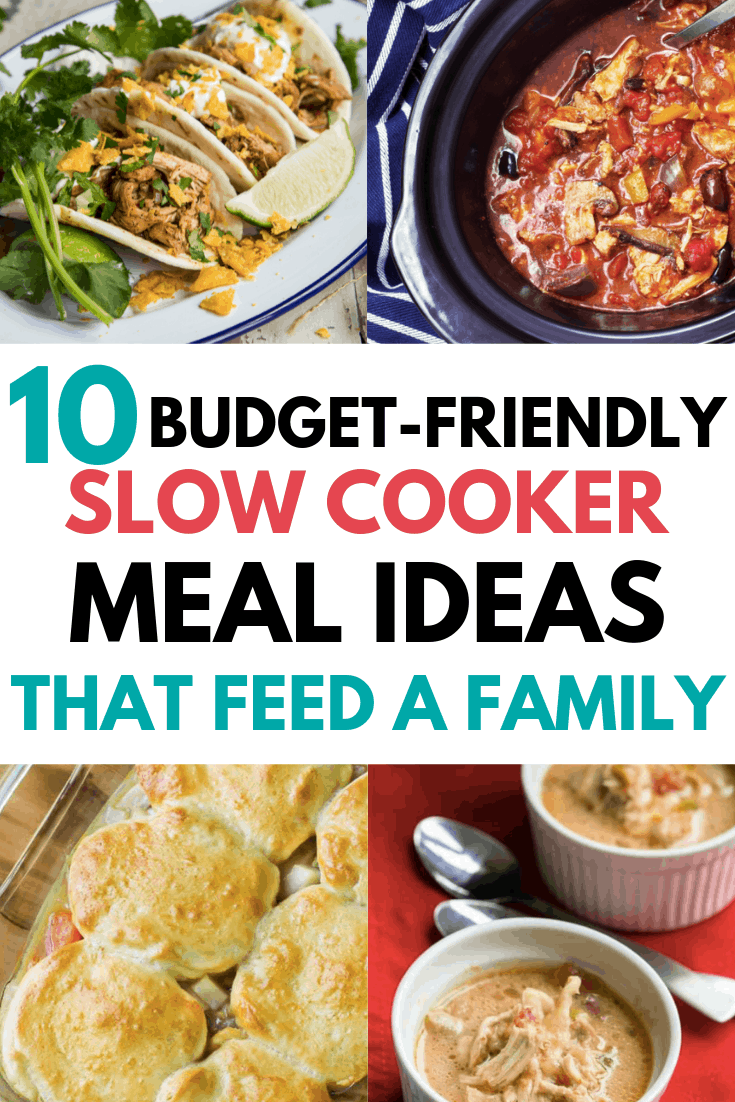 Slow Cooker Chicken Thigh Recipes
I love saving money and I have some great tips in my post 12 Ways to Save Money on Groceries. My goal is to buy everything on sale. Chicken is one of my favorite ways to save money. It's budget friendly so we eat a lot of it.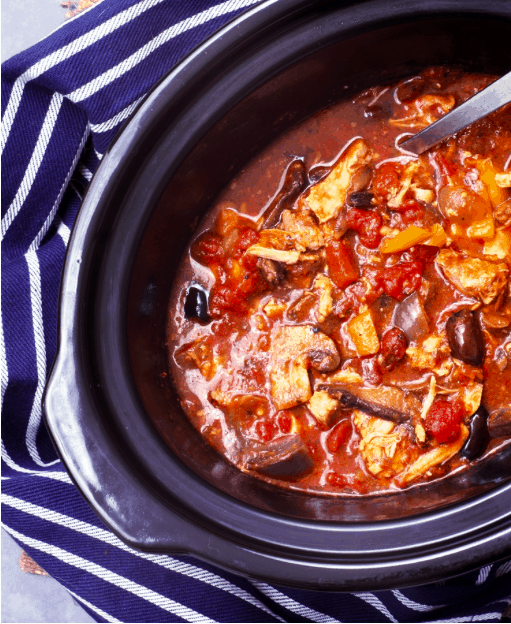 1. Slow Cooker Italian Chicken Thighs from FabFood4All
This skinless chicken thigh recipe is so easy to make. Just chop the veggies, mix the seasonings, and cook them in your crockpot. I love tomato-based sauces because you can serve them over anything.
2. Slow Cooker Chicken Thigh Chili Lime Tacos from Country Cleaver
These boneless skinless chicken thigh tacos look delicious. I've made slow cooker chicken tacos with chicken breast meat in the past. They usually come out a little dryer than I like. I'm sure these tacos with chicken thigh meat are way more flavorful and moist.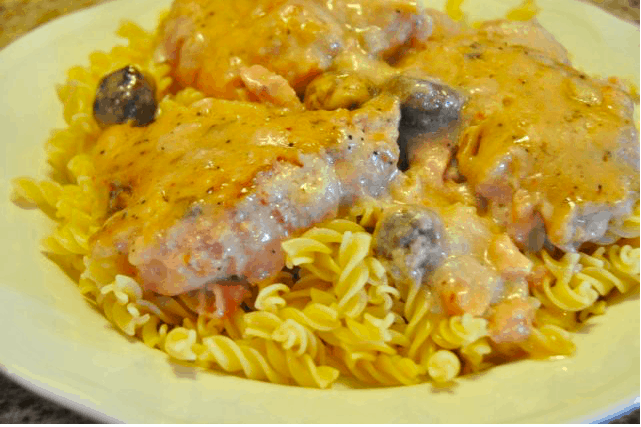 3. Slow Cooker Bacon Italian Chicken Thighs from Beyer Beware
This recipe is one of a kind. I have never seen a chicken thigh with bacon wrapped around it.  This only has a handful of ingredients which makes it super easy to make. Chicken and bacon in a creamy sauce, what else could you ask for?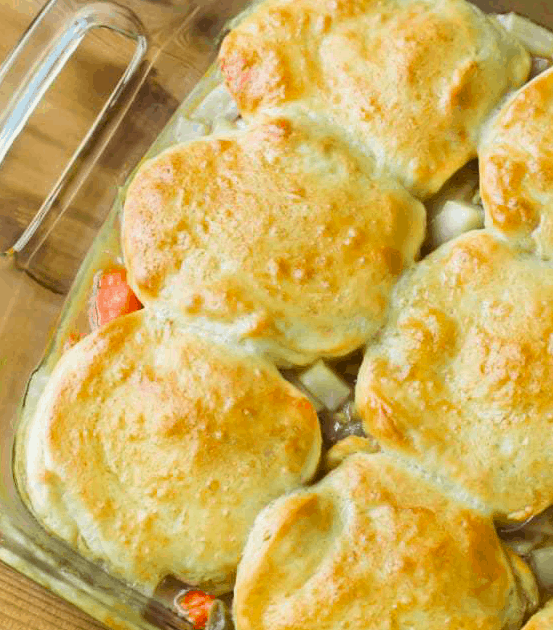 4. Slow Cooker Chicken Thigh Biscuits from Dizzy Busy and Hungry
This chicken thigh recipe is the perfect comfort food. It's so simple and budget-friendly with simple ingredients. Chicken, veggies, and biscuits, sound like a cozy meal to me.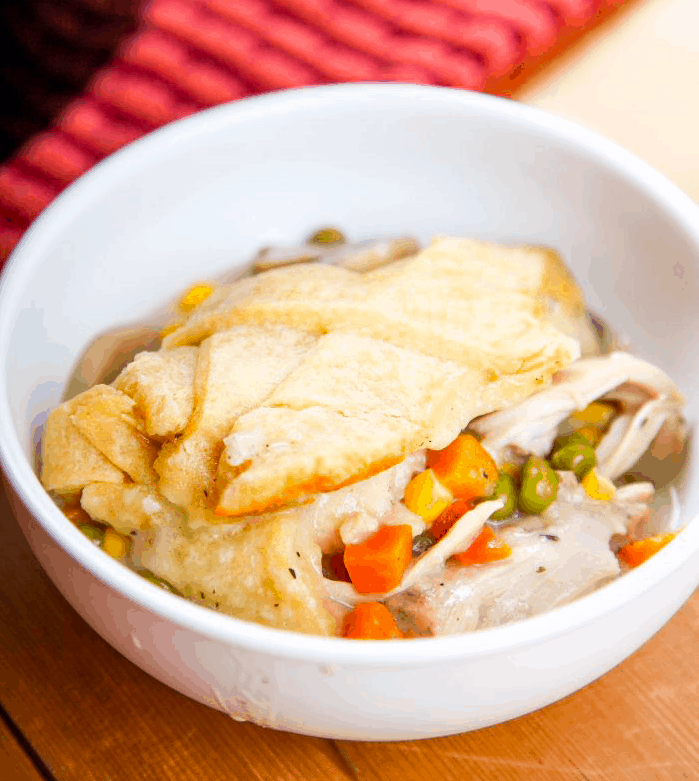 5. Slow Cooker Chicken Pot Pie from Baking Beauty
I've only eaten chicken pot pie with chicken breast. I never thought of using chicken thighs. Sounds like a great idea since I love chicken thigh meat. Homemade chicken pot pie is so much better than the frozen ones and this one is super easy to make.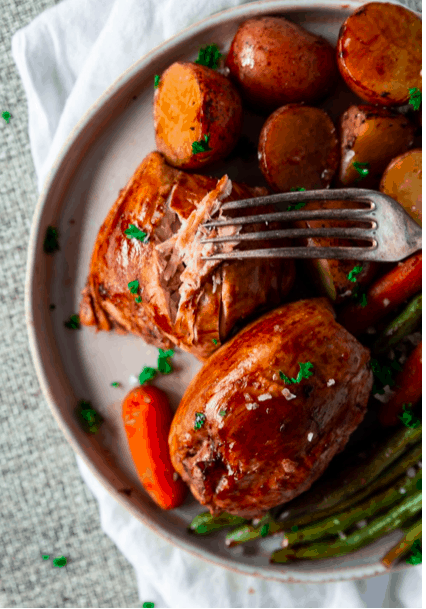 6. Slow Cooker Chicken Thighs with Brown Sugar and Balsamic Vinegar from Powered by Mom
This is such a colorful chicken thigh recipe.  Brown sugar and balsamic vinegar are such a tasty combination. You get the perfect combination of protein and vegetables in this Crockpot recipe.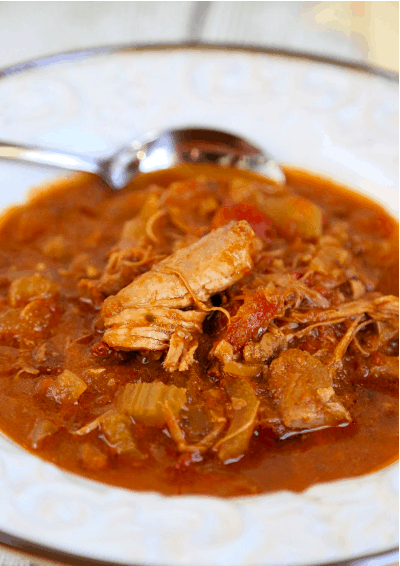 7. Slow Cooker Curry Chicken Thighs from Mom Foodie
If you love curry, you will love this curry chicken thigh recipe. It's a flavorful low carb dish.  The coconut milk makes a rich creamy broth in for this chicken recipe.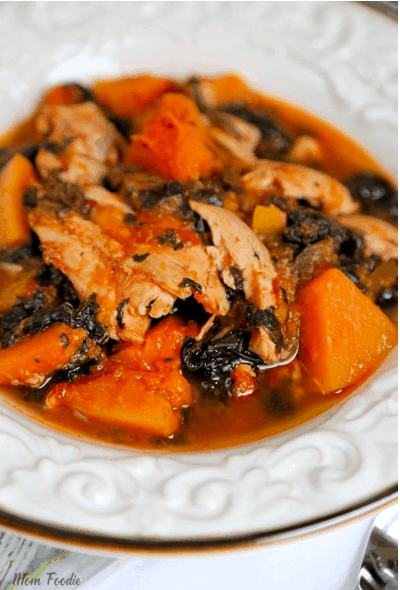 8. Slow Cooker Chicken Thighs with Butternut Squash from Mom Foodie
I love eating vegetables with chicken thighs. This is a tasty stew with spinach and butternut squash. It's such an easy chicken thigh recipe.  Perfect for a cold day.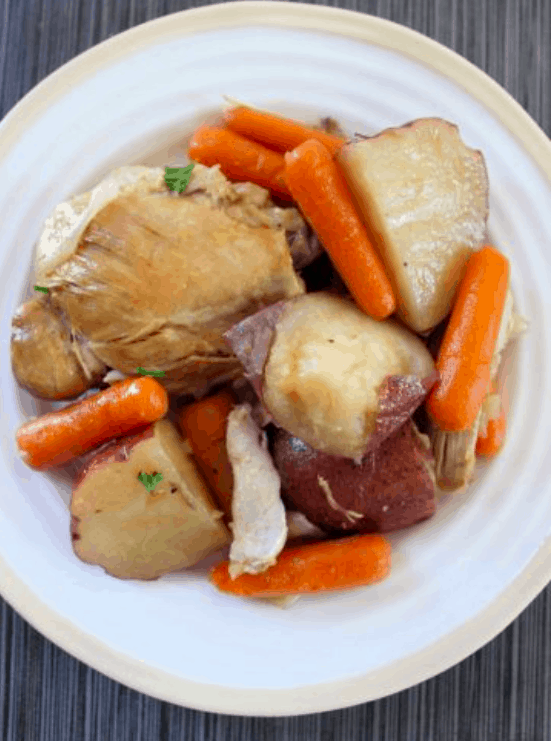 9. Slow Cooker Chicken Thighs with Potatoes and Carrots from Mom Foodie
This budget-friendly chicken thigh recipe is perfect for a family of any size.  It's a great way to get your daily serving of veggies.  The chicken thighs are so tender and flavorful.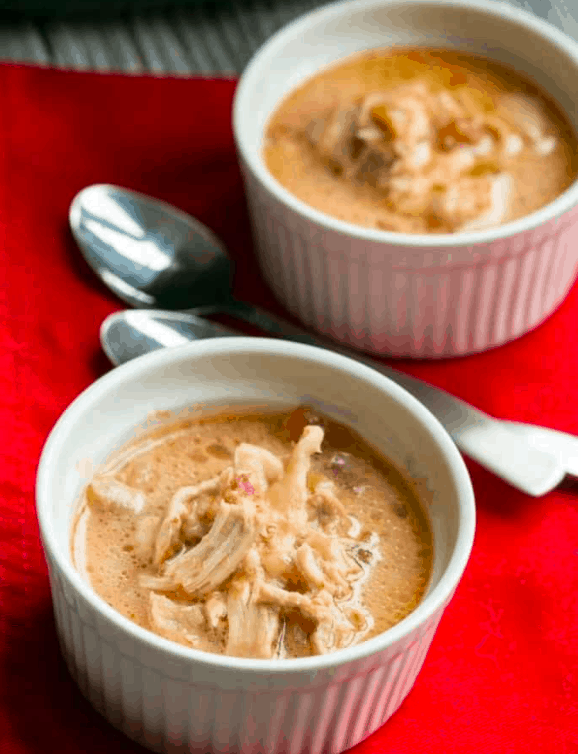 10. Crockpot Chicken Thigh Mexican Soup from Low Carb Yum
This chicken thigh recipe only has four ingredients. It can't get easier than that! Just add the ingredients to the Crockpot and cook all day long.
That's my round of slow cooker chicken thigh recipes.
I'm trying out every single one of these Crockpot chicken recipes.  There's so much variety in these recipes. I love that these food bloggers are creating budget-friendly chicken recipes. It makes it so much easier for me to stay in my food budget and cook amazing food at the same time.
If you love cooking with chicken, make sure to look through these slow cooker chicken breast recipes and slow cooker whole chicken recipes. They're budget friendly and make it super easy to create a meal plan. Don't miss my free meal plan printables.
What's your favorite budget-friendly chicken thigh recipe?