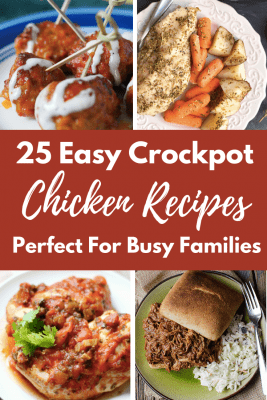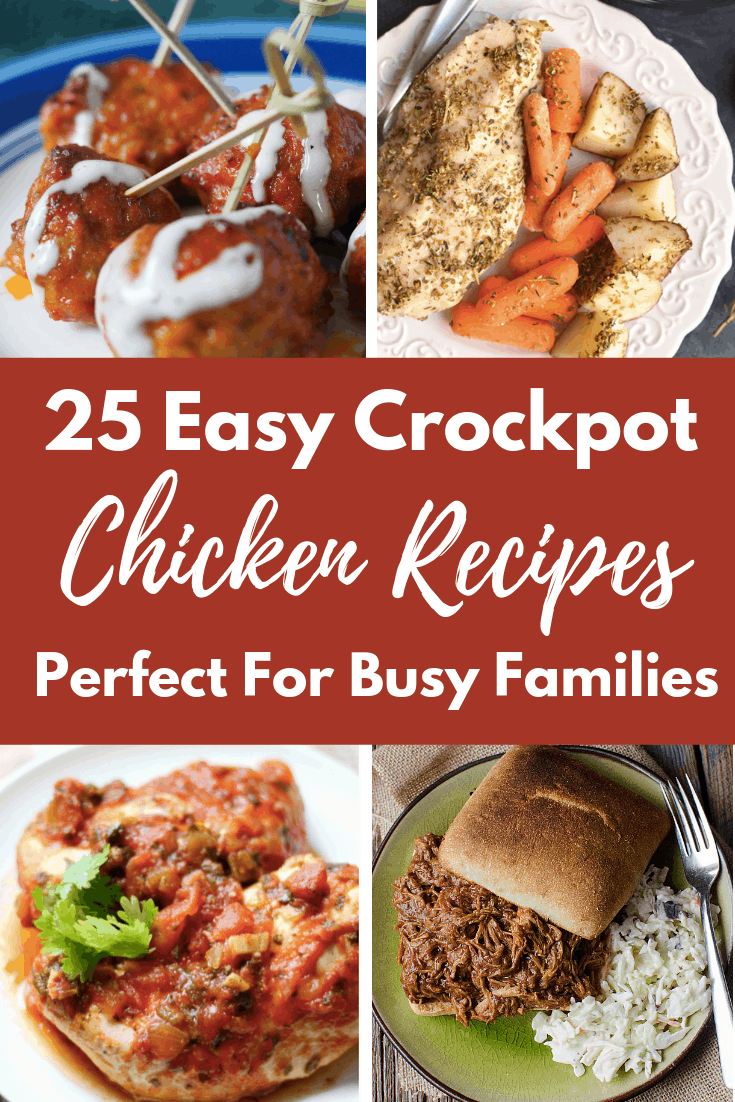 Sticking to a budget is one of my biggest challenges. Being a family of 5 has forced me to stick to a meal plan each week. We have a monthly budget for groceries and I do everything I can to stay within that budget every month.
Easy budget-friendly meals are a very important part of my meal planning. I need lots of meal options since I cook at home 7 days a week. This list of slow cooker chicken breast recipes has helped me sort out our recipes to make it easier for my meal planning.
I cook with my Crockpot multiple times a week. It saves me so much time and the food comes out great. I'm very picky with how my chicken breast is cooked so making Crockpot chicken recipes is my favorite.
I've rounded up 25 budget-friendly slow cooker chicken breast recipes to share with you. I broke them down by different categories so hopefully, it makes it easier for you.
This post includes the following slow cooker chicken breast recipes:
Crockpot Chicken Ranch
Crockpot Chicken Chili
Crockpot Chicken Salsa
Crockpot Buffalo Chicken
Slow Cooker Pulled Chicken
Crockpot Chicken Tacos
Crockpot Chicken Recipes (miscellaneous chicken breast recipes)
Slow Cooker Chicken Breast Recipes
I have some really great tips in my post 12 Tips to Save Money on Groceries. I love saving money so I always buy everything on sale. Chicken breast isn't very expensive and I can usually find it on sale. We cook with chicken breast multiple times a week because it's easy, healthy and budget-friendly. On to the recipes!
Crockpot Chicken Ranch
We like to change up flavors when it comes to chicken breast. Chicken breast can taste plain but we don't let that get in our way. Making Crockpot chicken ranch recipes have added some yummy flavors to our meals.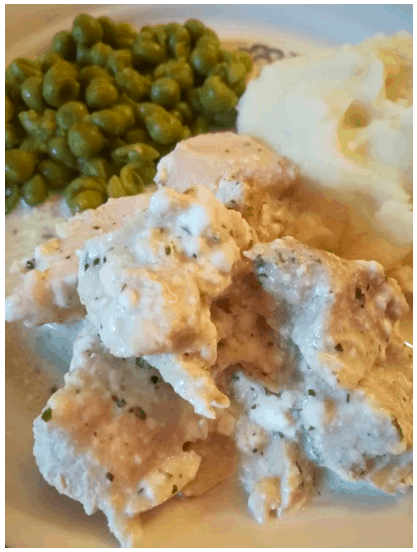 1. Easy Ranch Chicken from Sharing My Favorites
You only need three ingredients for this recipe and then whatever sides you want to serve it with. I love mashed potatoes with this because of the yummy gravy it makes.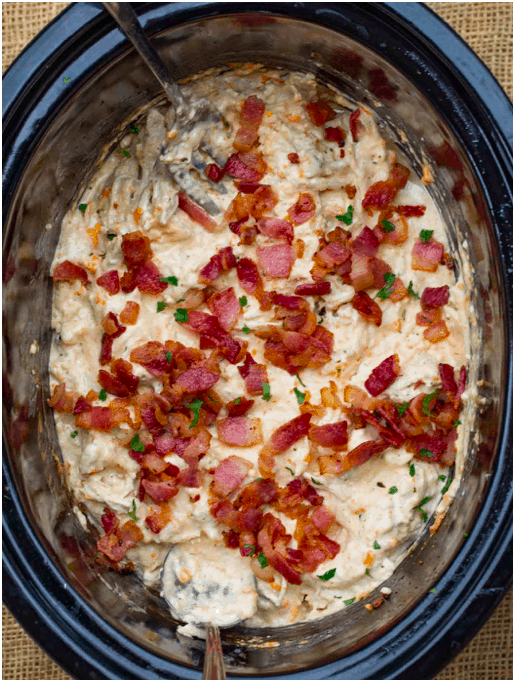 2. Chicken Bacon Ranch Sandwiches from Dinner Then Dessert
I love anything with bacon. This is especially yummy because it's creamy and the bacon gives it a yummy salty crunch.  Just choose your favorite sandwich bread for this yummy easy Crockpot chicken breast recipe!
Crockpot Chicken Chili
Crockpot chicken chili can come in all sorts of flavors. There are some really awesome food bloggers out there that make some flavorful chili.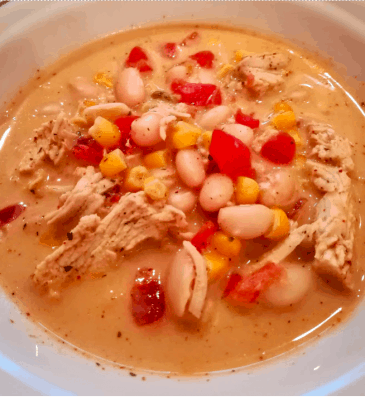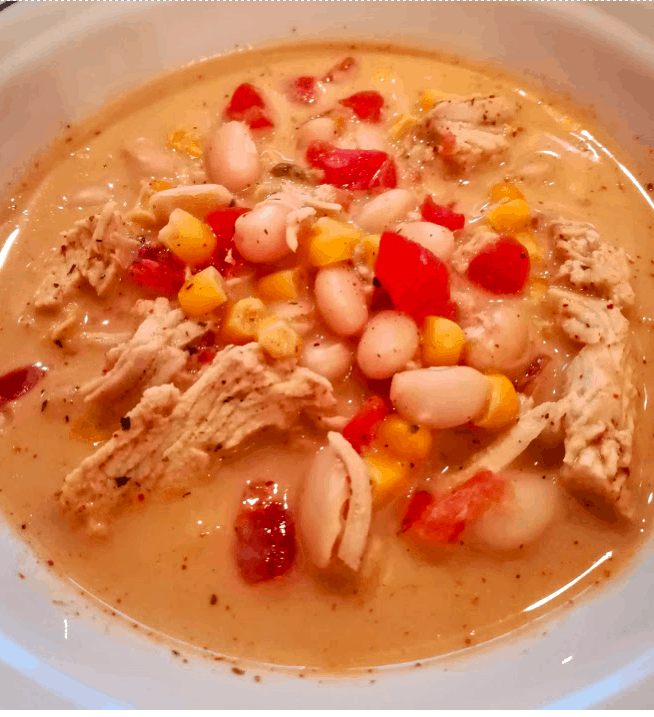 3. Creamy White Chicken Chili from Sharing My Favorites
This Crockpot chicken chili is packed with nutrients. It's warm and creamy and would go perfect with a nice slice of warm bread with butter.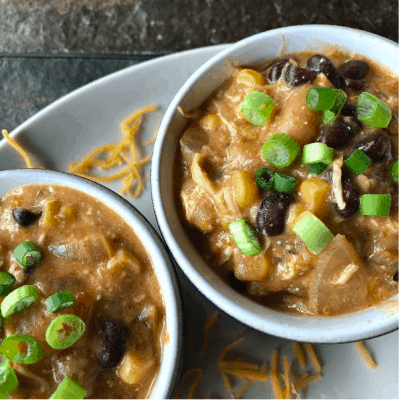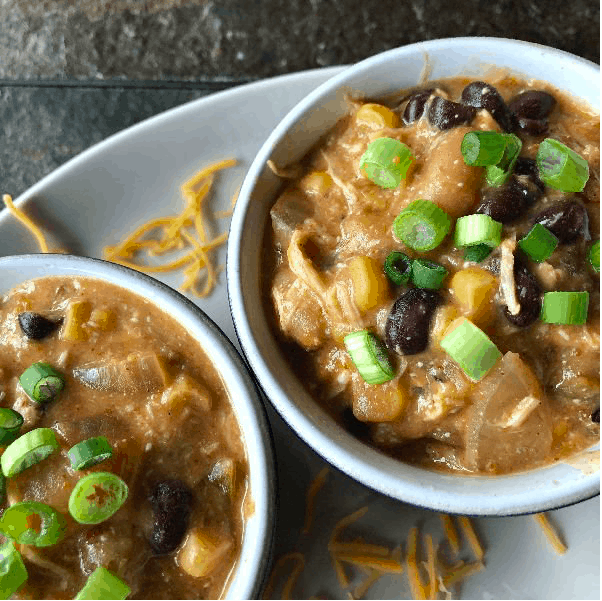 4. Slow Cooker Chicken Enchilada Chili from Mash Up Mom
There are so many flavors in this chili. There are variations as far as spice goes with this. She shows you how to tone it down or make it spicier. You'll just need to decide if you want to top this easy Crockpot chicken breast recipe with sour cream and shredded cheese!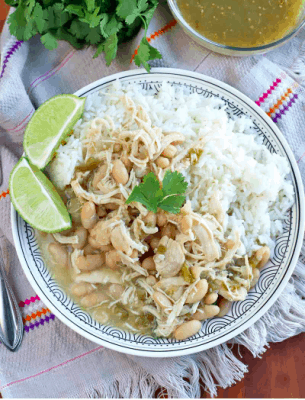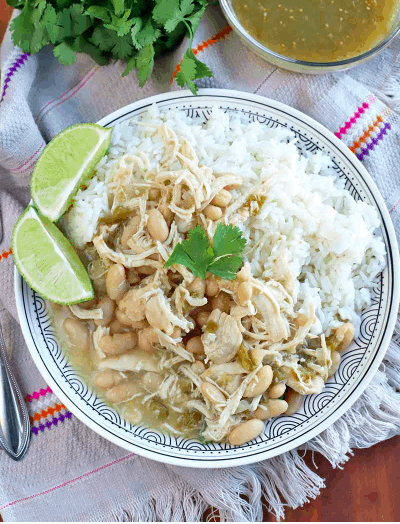 5. Slow Cooker Pollo Verde Chili from Foodal
Chili Verde is one of my favorite flavors. I've never thought of eating it as chili. This can be used for so many things. This slow cooker boneless chicken breast recipe is perfect on its own with some warm corn tortillas!
Crockpot Salsa Chicken
Slow cooker chicken breast recipes are really easy to make. Especially these salsa chicken recipes. You can make your own salsa or get some from the store. Either way, they come out delicious!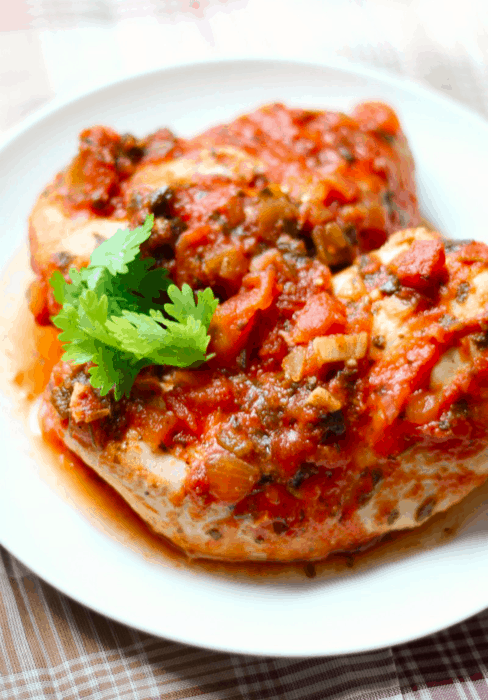 6. Slow Cooker Salsa Chicken from Strength and Sunshine
This is an easy crockpot chicken breast recipe. The spices are really common. I have them all in my house right now.  This would be great with some noodles or shredded up.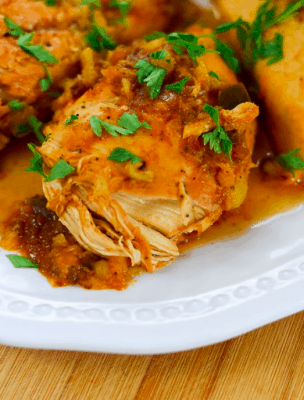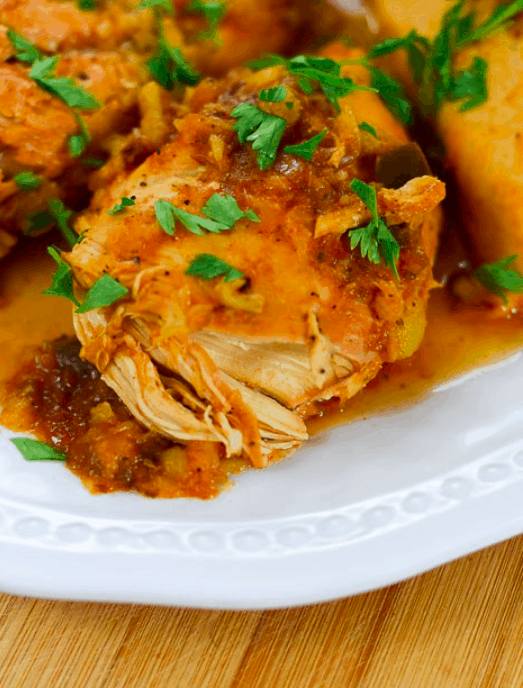 7. Pineapple Salsa Chicken from Dash of Jazz
The pineapple in this Crockpot chicken recipe adds a nice twist. It would be perfect over some steamed rice.
Crockpot Buffalo Chicken
Buffalo sauce is so delicious with chicken. These are some slow cooker boneless chicken breast recipes that you are going to love.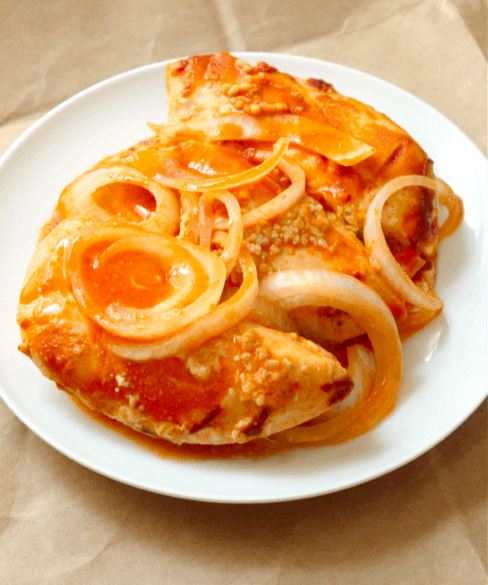 8. Slow Cooker Buffalo Chicken from Strength and Sunshine
This slow cooker chicken breast recipe can be spicy. You'll probably want to pair it with something bland so it doesn't overpower your mouth. On the other hand, if you love spice, this one is for you!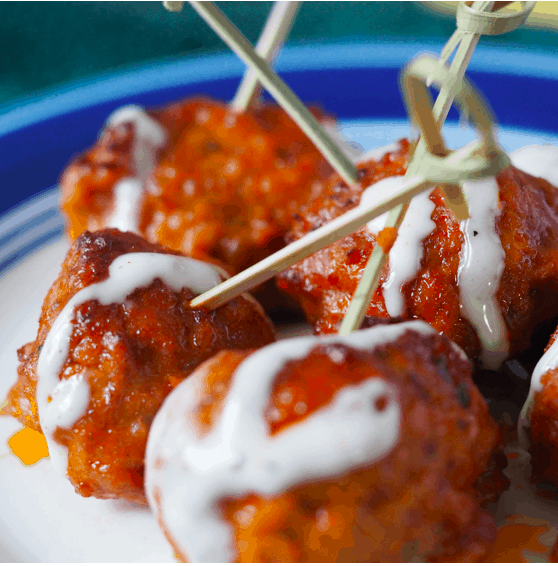 9. Crockpot Buffalo Chicken Meatballs from Monday is Meatloaf
This slow cooker chicken recipe is made with ground chicken breast. While it would make a great appetizer, I also think it would be delicious with some noodles. I've found that I like spicy with noodles. It helps me manage the spicy flavor.
Slow Cooker Pulled Chicken
Slow cooker pulled chicken is so quick and easy.  There are so many ways you can flavor it. You can make sandwiches or put it on salad. There are endless possibilities.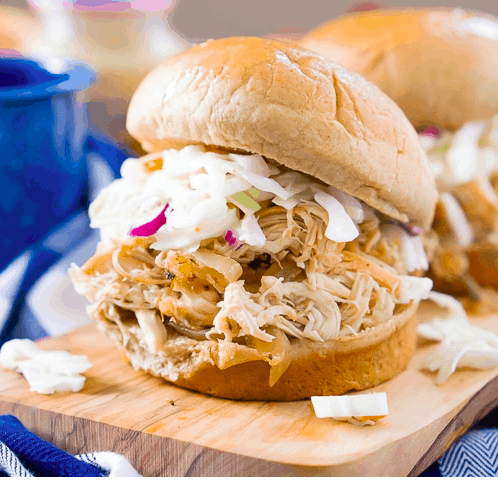 10. Apple Cider Pulled Chicken from Sugar & Soul
This easy crockpot chicken breast recipe works as a Weight Watchers recipe. It has Fuji apples in it which gives it a great flavor.
11. Slow Cooker Pulled Chicken from Dancing Through the Rain
This is another Crockpot chicken recipe that can be used in so many ways. You can dress it up however you want.
Crockpot Chicken Tacos
Tacos are a staple in our house. We have them multiple times a month. You can't go wrong with these slow cooker boneless chicken breast tacos.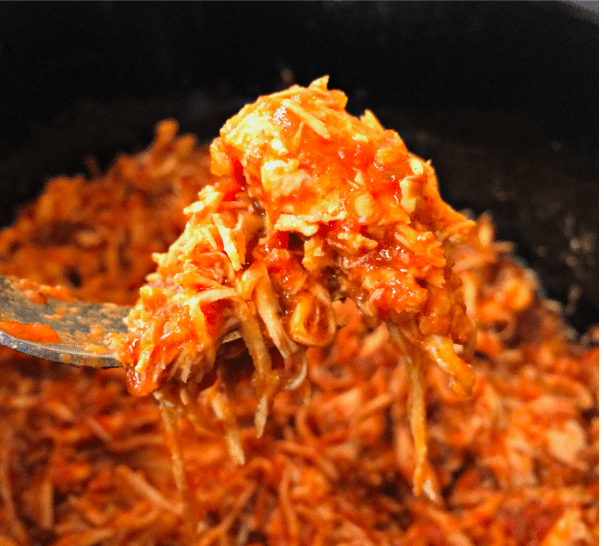 12. Easy Crock Pot Taco Chicken from Blogghetti
It's so easy to make taco meat from boneless chicken breast. The chicken absorbs a lot of flavors and that's what makes it so tasty.  It's also really simple to shred.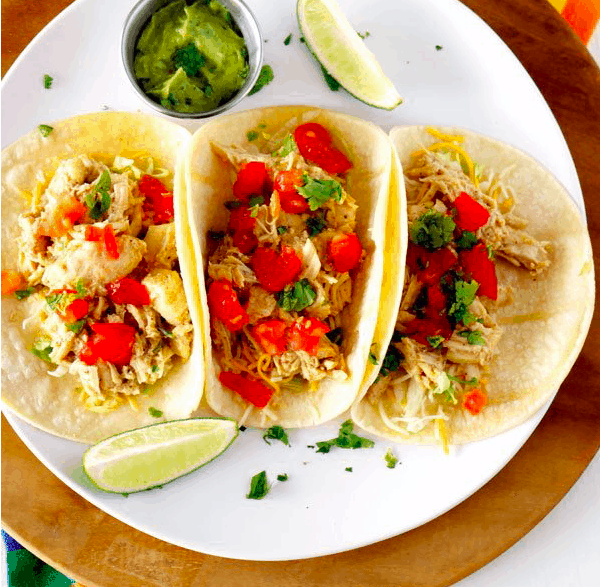 13. Crockpot Shredded Chicken Tacos from Food Folks and Fun
This is another slow cooker chicken breast recipe that can be used in all different types of recipes.  I love how you can chop the chicken breast or shred it. It definitely depends on your preference.
14. Crockpot Chicken Taco Bowls from Skinny Fitalicious
This is an easy Crockpot chicken breast recipe that was made into a taco bowl. What a great idea. All the flavors look delicious!
Slow Cooker Chicken Breast Recipes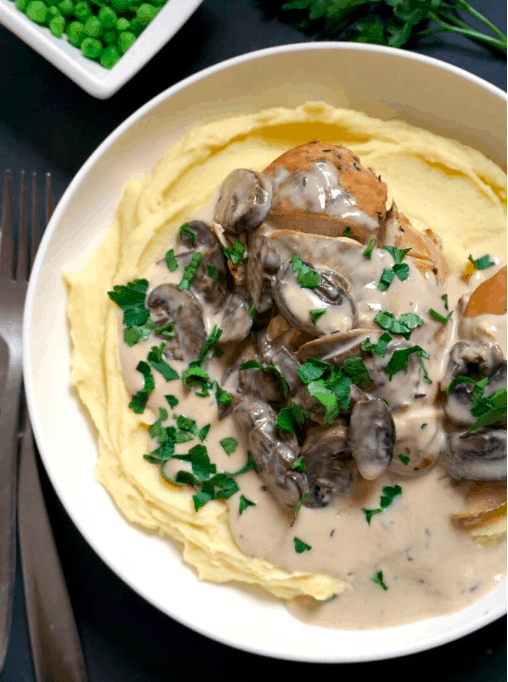 15. Slow Cooker Mushroom Chicken from My Gorgeous Recipes
Mushrooms are a huge hit in my house. I'm loving the fact that you can make a tasty mushroom chicken breast recipe in the Crockpot.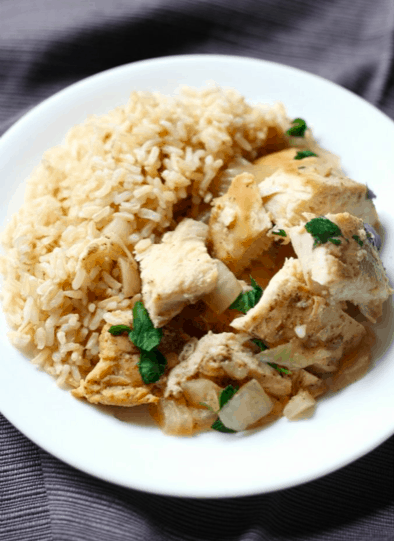 16. Slow Cooker Chicken Adobe from Strength and Sunshine
I've never had Adobe chicken but I will definitely be adding this to my menu plan soon.  We love adding new Crockpot chicken recipes to our menu.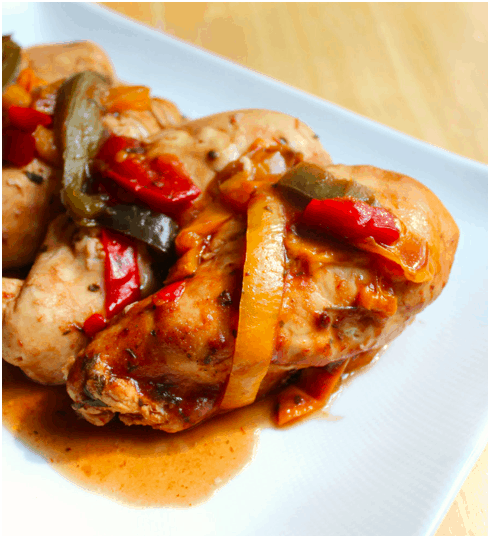 17. Slow Cooker BBQ Chicken from Strength and Sunshine
You can't go wrong with BBQ chicken. I love the texture of the chicken when it's cooked in the Crockpot.
Crockpot Chicken Recipes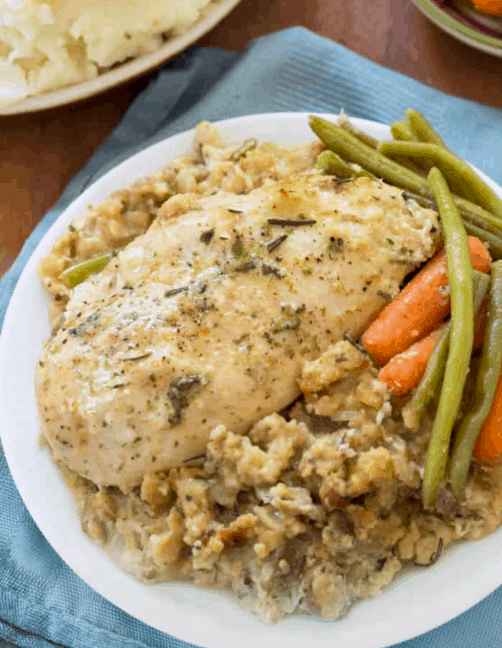 18. Crockpot Chicken and Stuffing from The Cozy Cook
My husband loves chicken and stuffing. This is the perfect meal for a cold wintery day. It's so nice to eat after being stuck in the house all day.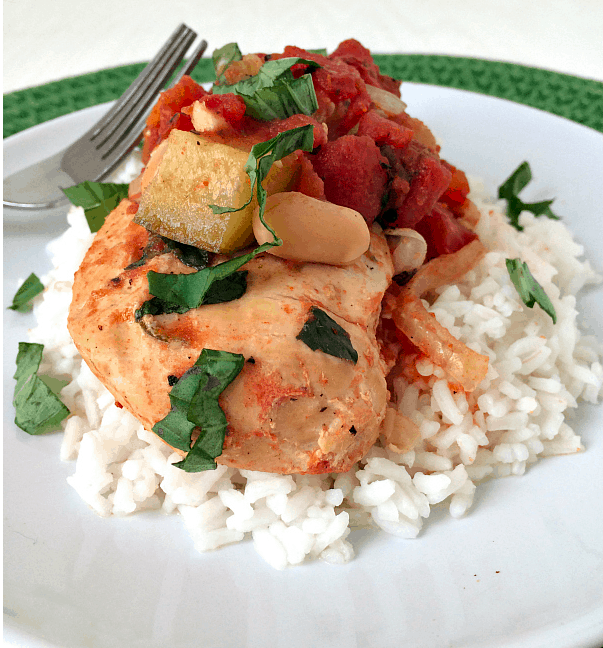 19. Easy Slow Cooker Tuscan Chicken from Bloghetti
I'm not a big fan of tomatoes but having them combined in this Crockpot Tuscan chicken recipe makes me want to eat them.
Slow Cooker Boneless Chicken Breast Recipes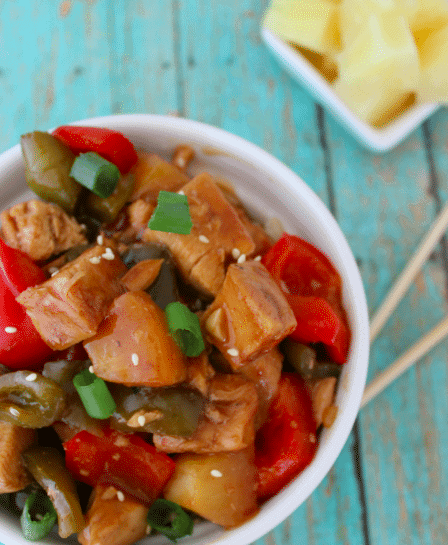 20.  Slow Cooker Sweet and Sour Chicken from Thrifty Jinxy
Asian food is a big hit in our house but it's super time consuming to make. Thankfully this slow cooker sweet and sour chicken is easy to make. Just serve it over rice and you've got a great Asian meal.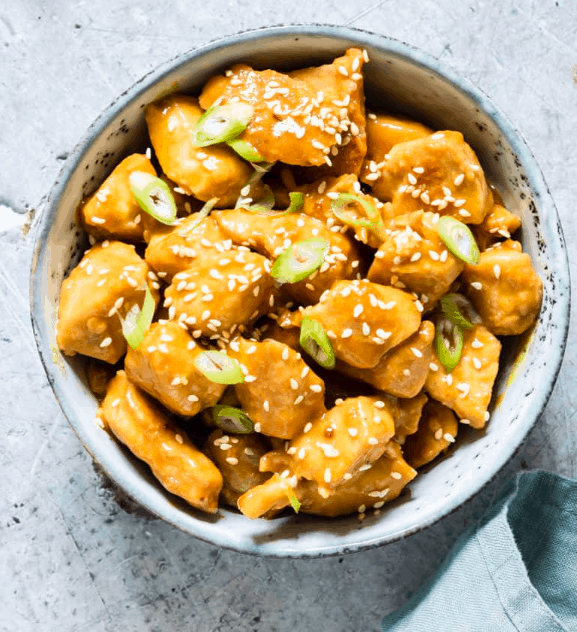 21. Crockpot Orange Chicken from Recipes From a Pantry
My husband cringes when I say I'm making Asian food.  It's not always easy to make it taste just like the restaurants. This recipe looks like it might just work.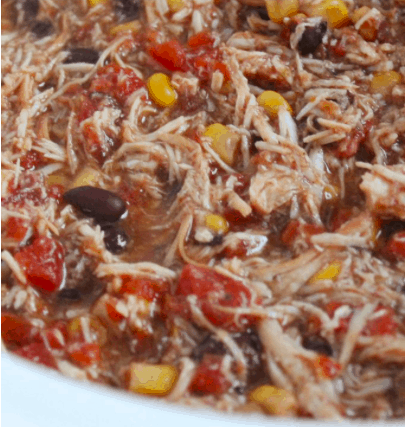 22. Crockpot Mexican Chicken from Joyful Thriving
Juicy Crockpot chicken breast can make a really great Mexican meal. This recipe incorporates some great ingredients that will give you a flavorful emal.
Easy Crockpot Chicken Breast Recipes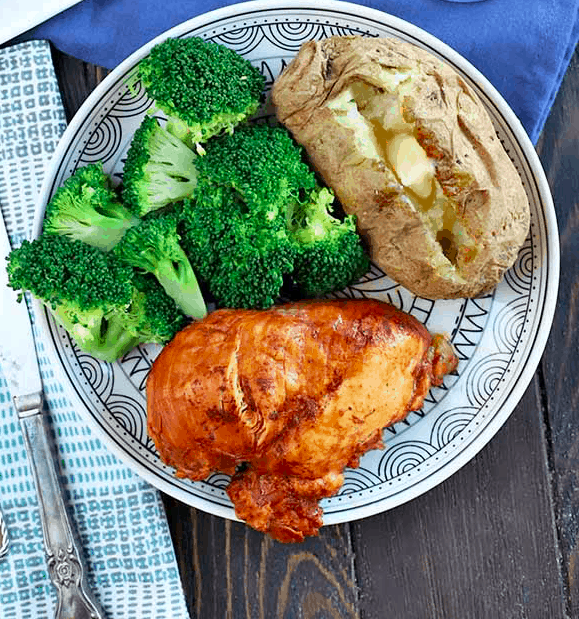 23. Slow Cooker Coke Chicken from Foodal
I've heard of Coke chicken but I've never tried to make it. Everyone in my family loves Coke. They're going to love me for this one!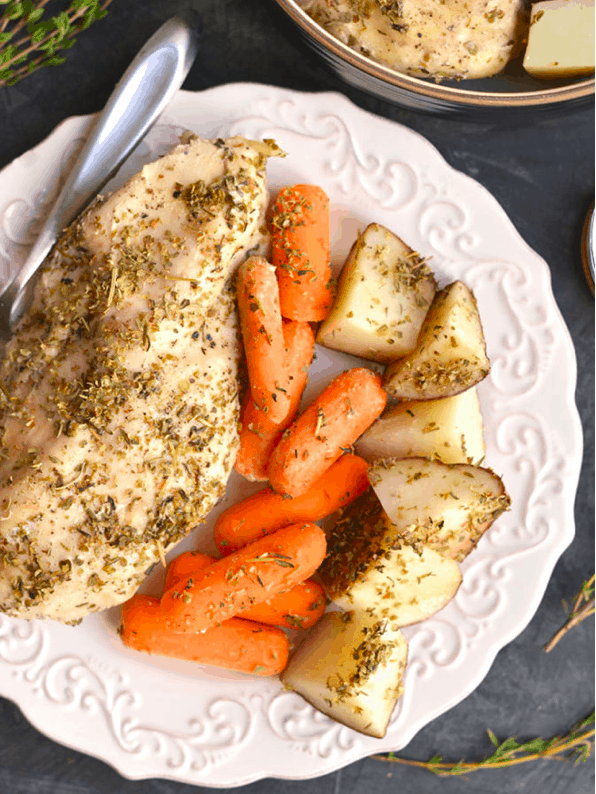 24. Crockpot Italian Chicken and Potatoes from Skinny Fitalicious
I love this variation of Italian chicken breast. This is a healthy hearty meal. The Italian seasoning makes everything taste good.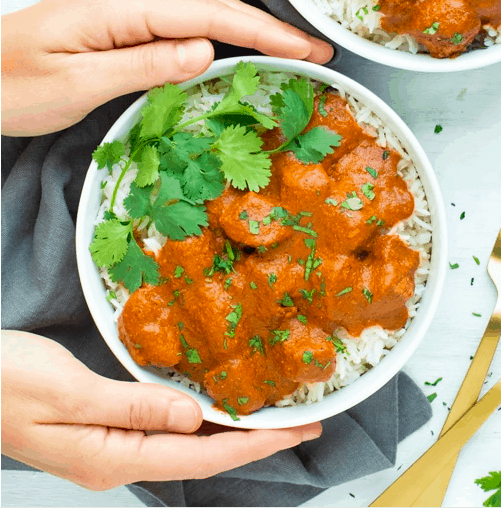 25. Slow Cooker Chicken Tikka Marsala from Evolving Table
I usually make Marsala chicken with noodles but I love this option too. Tender chicken breast in a tomato sauce over steamed rice. So tasty.
---
That's my round of slow cooker chicken breast recipes. I'm working my way through making these Crockpot chicken recipes.  I love all the great variety in these recipes. I'm so thankful for these awesome food bloggers!
Don't miss these other food roundups Slow Cooker Chicken Thighs Recipes and Slow Cooker Whole Chicken Recipes.
What's your favorite budget-friendly chicken breast recipe?