How to Sell on eBay to Earn Extra Income
This article may contain affiliate links. I may earn money from the companies mentioned in this post with no additional cost to you. Please read my disclosure policy for more info. All Bible quotations are from the New King James Version (NKJV) unless otherwise stated Bible Copyright Attribution.
It's time to share another way to earn extra money with you. This is part of a series I started called "Real Ways to Earn Extra Money". Today, I want to share how to sell on eBay to earn extra money.
My goal in this series is to share the real experience of people that are earning extra money. The internet is full of different ways to earn extra money but how do we know if they are real?
Hopefully, this series can give you a realistic view of ways to earn extra money.
What is eBay? eBay is an online shopping site that is known for auctions and consumer to consumer sales. Many online merchants use eBay as a sales channel.
eBay is available in many countries. You can choose to shop for items locally or internationally. You can buy and sell almost anything on eBay. Millions of transactions take place every day.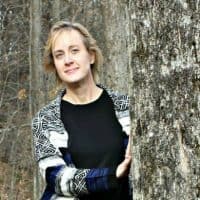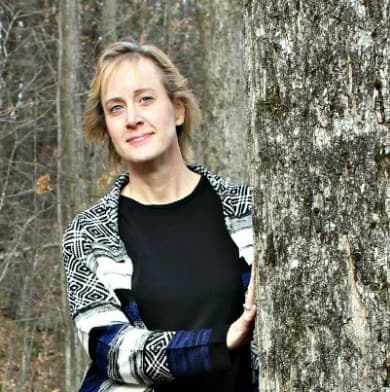 Meet Ellen. She's an eBay reseller. She loves to sell on eBay to earn extra income. She was kind enough to answer questions about how she sells on eBay. Let's see what she has to say about selling her stuff on eBay.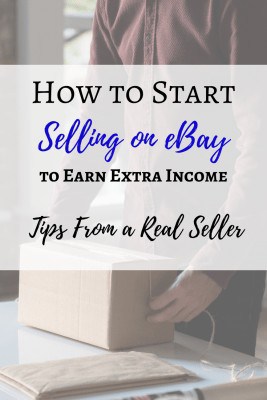 How to Sell on eBay
What is an eBay Reseller?
An eBay reseller is someone who purchases an item from somewhere and then resells it on eBay to make a profit.
What interested you in selling on eBay?
I began by selling my own items to declutter. Then, I started finding things at local thrift stores that I knew I could make a profit on. When I started making money doing that, I just continued
What is the startup process to sell on eBay?
It's relatively simple. First, you need an eBay account and a Paypal account to accept payments. Second, you need a good printer so you can print postage labels from home. Third, start by selling things on eBay that you feel you know enough about to make a profit.
If you're passionate about video games, start there. If you know nothing about cars, don't pick car parts to resell.  Fourth, research the "completed" listings of the types of products you're interested in until you find something that you think you can make money on.
Related Articles:
How much can you make selling stuff on eBay?
It really depends on what you want to invest in the process. You can make as little as $50 a month or as much as $2,000. It will also depend on what you're reselling.
If you know antiques, you may be able to earn more than if you start with women's clothing. It all depends on where you want to start.
Can you describe what you do as an eBay Reseller?
I shop at thrift stores once a week and look for things to resell. When I bring them home, I clean them up if necessary, photograph them, and then list them on eBay. When they sell, I package them and mail them.
What costs are involved when you sell on eBay?
The costs are fairly low. You will need money to purchase whatever you're going to resell. You will also have to pay eBay and Paypal fees on every purchase.
You'll need to have a postage scale, a good printer, packaging supplies, paper, ink, and business cards or note cards to include with each order.
What are the positives of selling on eBay?
It's an easy way to earn a bit of extra money at home. You can do it in your spare time and start as slowly as you want to. I love the flexibility and I love hunting for treasures to resell.
Anything else you'd like to share about how you sell on eBay?
There are a lot of YouTube videos that talk about how to get started reselling and what to look for. Before you start, I recommend you watch a few to get an idea of what to do and not to do.
More about Ellen: Ellen is a professional blogger and social media addict located in Vermont. She's been blogging for 10 years. She blogs about things that have worked for her in her blogging career. You can read more about Ellen at Ellen Blogs.
Selling on eBay is a great opportunity to bring in extra income. I've sold a few items on eBay and the process was really simple. You could probably start out selling a few items around the house. I had some old collectible pin collections that I ended up selling.
Related Articles:
There are a few good courses I recommend if you are looking to become an eBay reseller or build your own business. I believe that everyone has the ability to start their own business with their own unique talent. Here are a few courses I recommend for you to get started.
If you love to write. Check out this freelance writer course. You can become a freelance writer in 30 days or less.
If you want to be a virtual assistant. Check out this virtual assistant course. You can become a virtual assistant in 30 days or less.
If you want to sell on Amazon. Check out this how to sell on Amazon course. It's a great course to help you completely understand how to sell on Amazon.
If you haven't narrowed down what you'd like to do, you can take an online course and explore different areas of expertise. You can also check out different ways to market your business.
I've seen many success stories in all of these areas. It comes down to making a decision to get started and sticking to it. Check out 20+ ways to earn extra money.
Do you sell on eBay? I'd love to hear about your experience.