How to Start Couponing For Beginners Guide
This article may contain affiliate links. I may earn money from the companies mentioned in this post with no additional cost to you. Please read my disclosure policy for more info. All Bible quotations are from the New King James Version (NKJV) unless otherwise stated Bible Copyright Attribution.
Learning how to coupon doesn't have to be difficult. I learned how to use coupons over 10 years ago and it has saved me so much money.
It came at the perfect time because my husband and I decided that we were going to live on one income. We were looking for ways to save money so we could survive on just his income.
When I first learned how to start couponing, I went overboard. I was one of those "extreme couponers".
People would know there was serious shopping going on when they saw me at the store with my coupon binder.
It was fun but it wasn't a good fit while my kids were young. I learned very quickly that being that extreme couponing was not working.
I will say that if I had a ton of time on my hands, I would resume my hobby of being an extreme couponer.
It's an absolute thrill to get stuff for free but on the flip side, extreme couponing can be a full-time job.
What is Extreme Couponing?
Extreme couponing is basically someone who is using coupons to purchase items. There is really no difference between extreme couponing and regular couponing. The phrase extreme couponer is based on how involved you are as a couponer.
I used to define myself as an extreme couponer because I had a huge coupon binder with all my coupons organized in it. I would take it with me everywhere and use my coupons to get free things that I didn't need so I could donate them.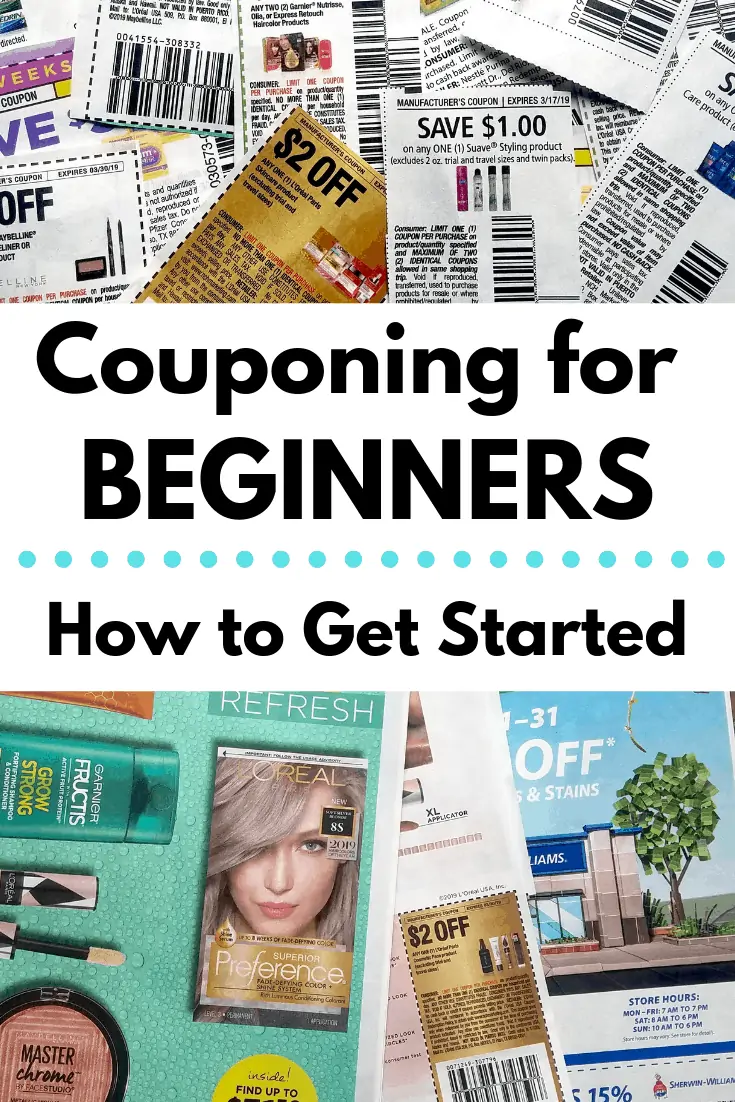 Don't get this confused with the old TV show "Extreme Couponers". Those people would stockpile more than they needed and it probably became an addition. I would call that "hoarding", not extreme couponing.
How to Coupon for Beginners
If you are here and want to learn extreme couponing then this may not fit your expectations. My intention here to share how to start couponing for beginners. You can definitely use this information to learn how to coupon and then turn yourself into an extreme couponer just like I did.
This couponing for beginners guide is a great place to start. I started out looking to save money on groceries and wanted to know how to start using coupons so I could get extra savings. Then I started using coupons at drugstores and now I use them everywhere I go.
The good news is, you can still learn how to start using coupons even if you are busy. I'm a stay-at-home mom and I homeschool my kids. I'm living a busy life and I'm still saving money with coupons.
If you want to learn how to coupon, you need to put the time in to get results. Just like anything, it takes time to learn couponing. I used to teach coupon classes at my church and it was such a blessing to see everyone benefiting from them. They had to take the time to learn to see results.
Couponing 101
I will be covering couponing 101 in this post. All the topics below will help you understand everything you need to know about couponing. Here's what I will be covering:
How to Start Couponing
Understanding Manufacturer Coupons
How to Use Manufacturer Coupons
Different Types of Coupons
Understanding Your Coupons
Choosing a Coupon Organizer
Understanding Coupon Matchups
Understanding Coupon Lingo
Tips for Beginning Couponers
How to Coupon
Since learning how to coupon can be overwhelming, I'm going to make this simple. There is no need to be overwhelmed when you think about coupons. This is a breakdown of what you need to do to start couponing.
Step 1. You Need to Find coupons – Back when I started couponing printable coupons were just starting. Most of the time, we would hunt in stores and buy multiple Sunday papers to find our coupons.
The good news is your coupon hunt won't be as hard as mine used to be. You can use printable coupons, digital coupons, and Sunday coupon inserts to get started.
Step 2. Look for Store Sales – The way you are going to save money is by pairing your coupon with a store sale. If you aren't in the mindset of buying things on sale, you should get your mindset on that now. If you use a coupon with an item already on sale, you will save even more!
Step 3. Stock Up When it's a Good Deal – This is one of my favorite things to do. If the product is a good deal stock up on that item. The sale cycles are usually six weeks so make sure to get enough to get you through to the next sale cycle. This is a great method to follow so you won't be stuck paying full price.
Understanding Manufacturer Coupons
Manufacturer Coupons are a type of advertising for a manufacturer. They want consumers to buy their products. Manufacturers pay to have their coupons in the Sunday paper and any other type of advertisement so they can get the coupon to you.
Manufacturer coupons can be found in the following places:
Sunday Newspaper
Online Printable Coupons
Grocery Store
Attached to products you purchased or in the product's box.
Receipt Print Out
Magazines
The Mail
Coupon Clipping Services (They cut the coupons and you buy them so you don't have to pick up a pair of scissors).
Once you use a coupon during your shopping trip, the store sends the coupon to a clearinghouse. The coupon clearinghouse is a third-party company to verifies that the coupon was used correctly. They determine how much the manufacturer owes the store.
The manufacturer pays the price of the coupon plus an $0.08 handling fee. The store is reimbursed for the coupon unless the clearinghouse finds that the coupon was not used properly.
This is where you need to be sure you are doing honest couponing. If you know that you are not using a coupon properly and you do it anyway (and no one notices), your basically ripping off the store.
You may have noticed that stores are very strict with coupons these days. It's because there are a lot of fraudulent couponers out there and they need to protect themselves. Never photocopy or duplicate a coupon in any way. That's coupon fraud and you can get in serious trouble.
How to Use a Manufacturer Coupon
It's important that you learn how to use coupons so you can use your manufacturer's coupon properly. The process is really simple. You take your manufacturer coupon to the checkout counter with the item you are purchasing.
The cashier will scan your product and then scan the coupon. The amount of the coupon is deducted from the price of the item which saves you money!
Important Couponing Tips
1. Read Your Stores Coupon Policy
Make sure you have read your store's coupon policy. You need to make sure you read and understand their rules for accepting coupons. Most stores accept coupons but they may have different rules on how many coupons they will accept.
They may even double coupons. Most coupon policies are available online but if you can't find it you can call or visit the customer service center and ask for them.
2. Read the Wording on the Coupon
Most coupons allow you to use one coupon per item. Make sure you look for the wording on the coupon so you know exactly how many items you need to purchase to redeem the coupon.
If it says $1 off one item you can use one coupon for each item you buy. If a coupon says $1 off two items you will need to purchase two items to use the coupon.
3. Check Your Coupon for Coupon Limits
Manufacturers have gotten picky over the years and sometimes they only allow you to use a limited amount of an "identical" coupon in a transaction. This is usually in the fine print.
Most coupons are limited to 2 per person, per household per day, or 4 per transaction. If you don't see a limit on your coupon, just double-check your store coupon policy to see if they have one.
Pretty much every coupon says "limit 1 coupon per purchase" in the fine print. Many people get confused because of this. All it means is that you can only use 1 coupon on that item.
Different Types of Coupons and Where to Get Them
There are many different types of coupons and you should make yourself familiar with where to get coupons. It's important to be able to identify a coupon if you are learning couponing 101. It will also help you understand coupon lingo.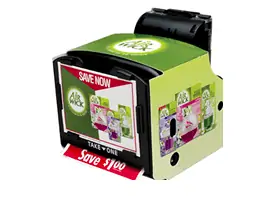 Blinkie Coupon
Blinkie coupons are the coupons that come out of the machines (with the blinking lights) found near certain items in the grocery store. The coupons are usually in the machines for 4 weeks and can hold over 300 coupons.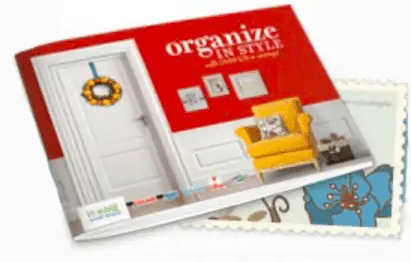 Coupon Booklets and Pamphlets
These coupon booklets usually have coupons, recipes, or information. They can usually be found in the store on a display.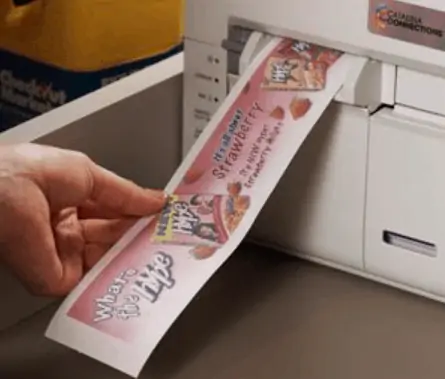 Catalina Coupon
Catalina coupons are those fun coupons that print at the register. They may also be called a checkout coupon. They are good "ONYO" (on your next order) for a specific product. Sometimes they are an announcement of an upcoming deal.
These coupons are store specific and can only be redeemed at the store you received it from. The store logo usually prints on them so you know where to redeem them.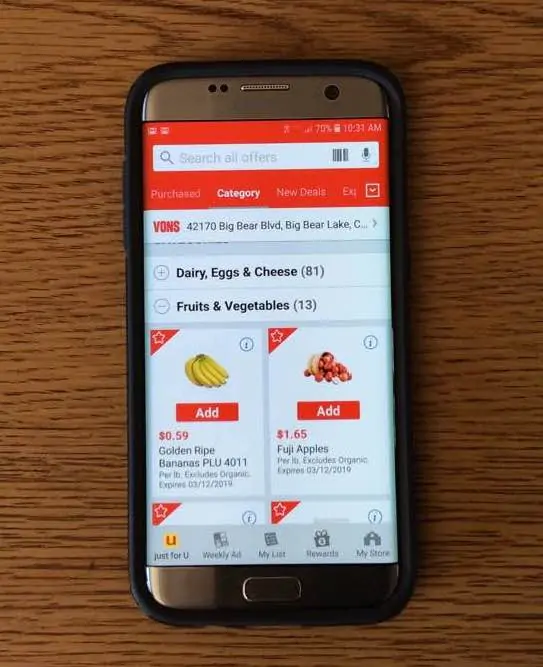 Digital Coupons
Digital coupons are available on your favorite app. The digital coupons pictured above are from my personal Vons app. Make sure to check if your grocery store has an app. They put manufacturer coupons on this and they handpick deals for me at great prices.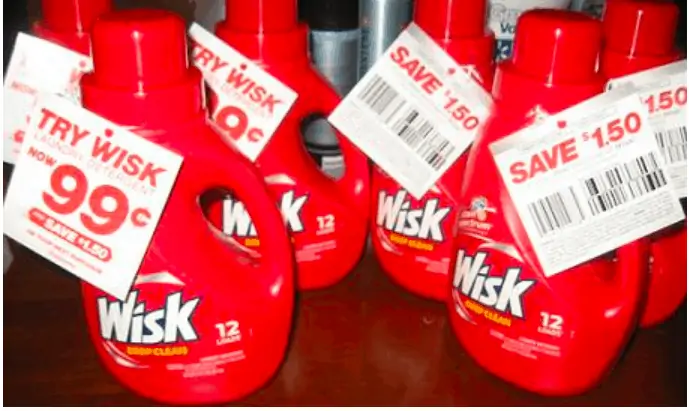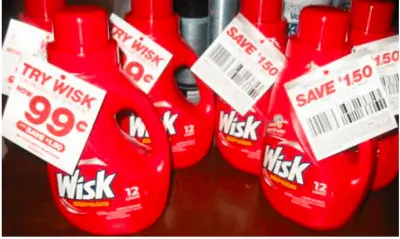 Hangtags
Hangtags are coupons that hang on a string around a bottle. Check the fine print, not all hangtags on wine bottles require an alcohol purchase.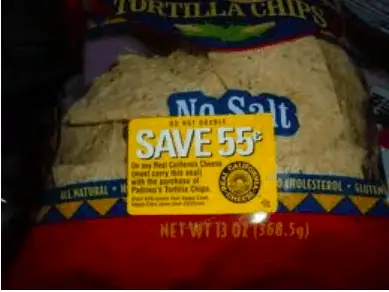 Peelie Coupon
A peelie coupon is a coupon attached to a product. You can only take the coupon if you buy the product. Never just take a "peelie" off the product.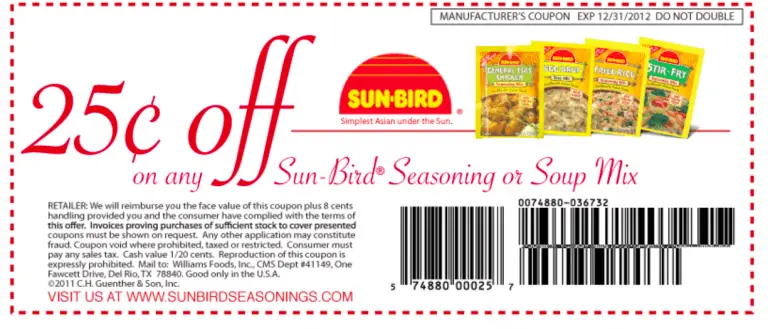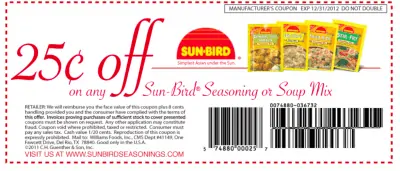 Printable Coupon
Printable Coupons are sometimes referred to as IPs. They may be on a company's website. Many can be found on popular printable coupon sites like Smart Source, Coupons. com, and Red Plum.
There are limits on printing printable coupons. The normal printing limit is 2 but sometimes it's 1. You will most likely need to download Coupon Software to print these offers. This is usually only required the first time you print.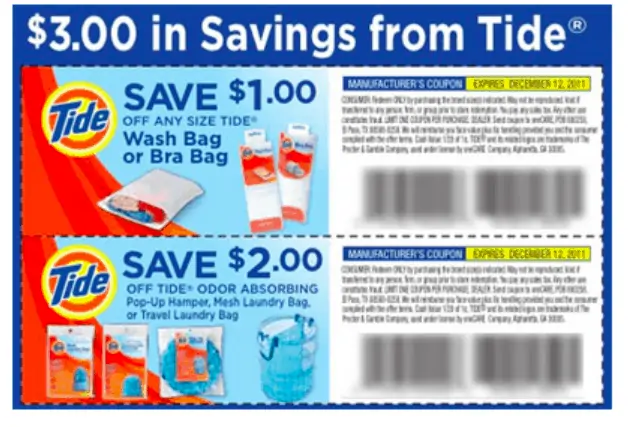 Snail Mail Coupon
These usually come from signing up for a sample. If you have a favorite brand, you should visit their website and sign up for their mailing list to receive coupons. If you don't like a ton of emails you can set up an email dedicated only to coupons.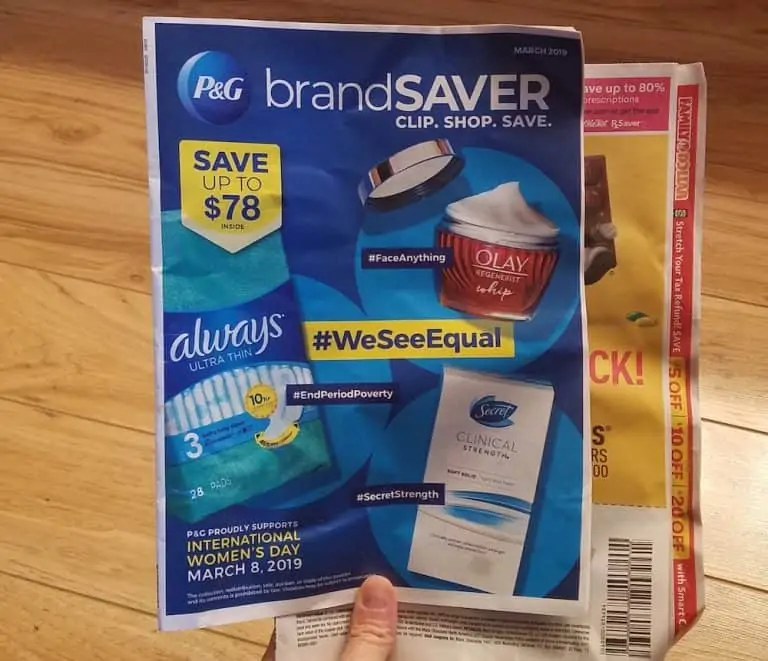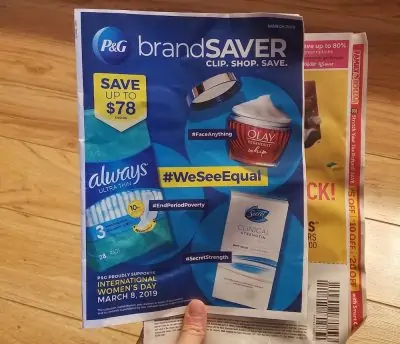 Sunday Insert Coupon
The Smart Source (SS), Red Plum/Vlassis (RP), and PGBrandSaver (PG) are coupon inserts that come in the Sunday newspaper. You may also receive them in the mail with your grocery ad.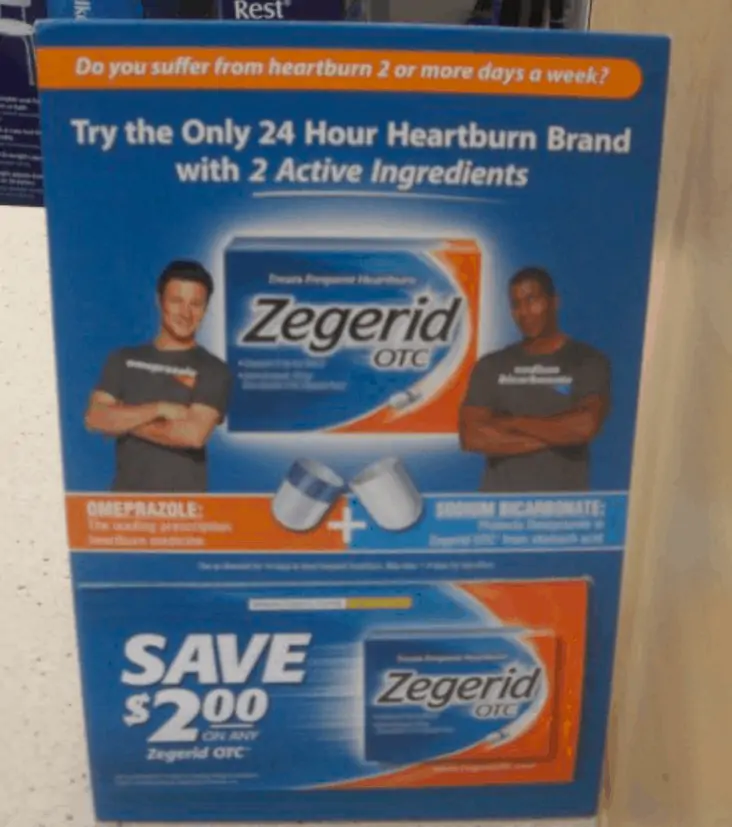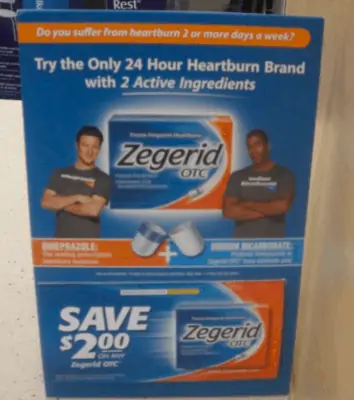 Tearpad Coupon
A tear pad coupon is a pad of coupons found near a product. You can also find them on display stands in the store.
Understanding Your Coupons
Now that you know what different coupons look like and where you can find them, I'm going to help you understand your coupons. They may look complex but it's really simple to understand manufacturer coupons once you get the hang of couponing.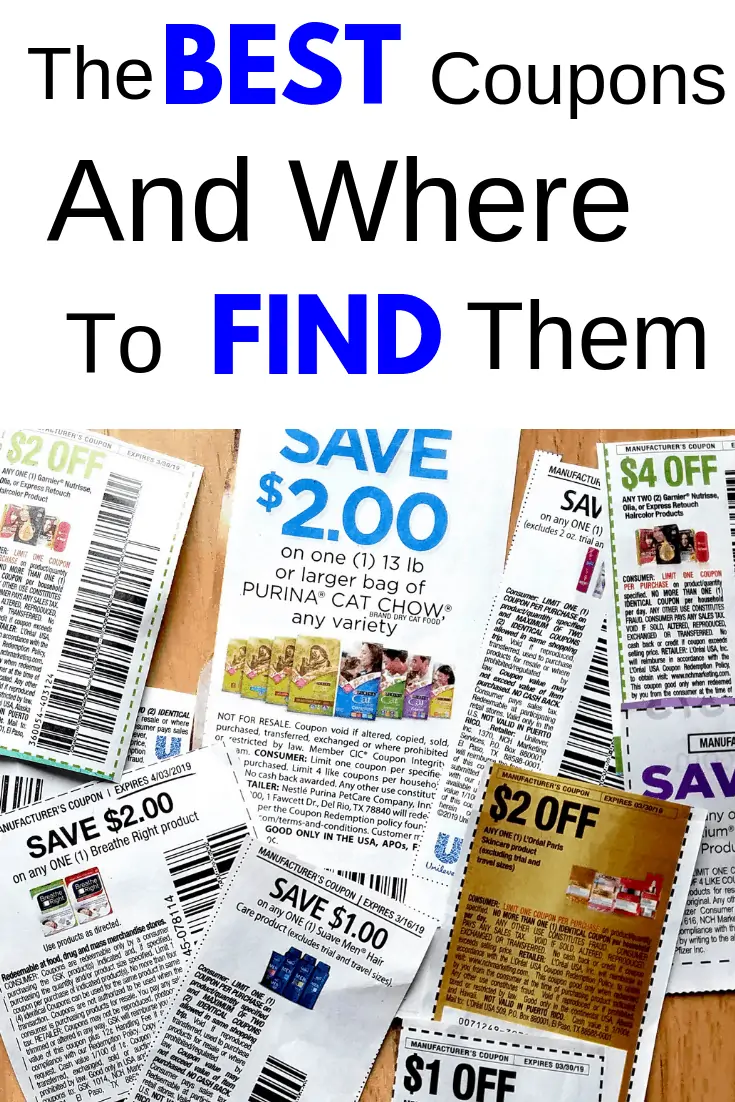 Step 1. You need to identify the "Coupon Type" on your coupon. The two different coupon types are a "manufacturer coupon" and a "store coupon".
-Manufacturer coupons can be redeemed anywhere coupons are accepted. Most stores accept manufacturer coupons but you should always make sure they are accepted so you aren't disappointed.
–Store coupons are for a specific store. An example would be a "Kmart Coupon", you can only use that coupon at Kmart. Some stores accept competitor coupons so in that case, you could use the coupon at a different store. You should always check with your store to see if they accept competitor coupons.
Step 2. Look at the "Expiration Date". Stores don't accept expired coupons unless they specify otherwise.
Step 3. Look at the "Value of the Coupon". In this situation, the coupon is $2/1 of the specified product. That means you need to purchase (1) in order to use the coupon. Don't use the picture on the coupon to determine what product to buy. Sometimes the picture is a different product. It's important to pay attention to the wording.
Step 4. Look at the "Use of Coupon". Sometimes you can only use (4) of the same coupons in a transaction. If you use more than what's allowed, the coupon won't work.
Here's the most common wording on a coupon:
One Coupon per Purchase. If you buy one bottle of ketchup, you can use one manufacturer's coupon for that bottle. If you want to use another coupon for the same item you must purchase another item. You are not allowed to use two manufacturers' coupons on one item. If you have 10 coupons, you'll need 10 products.
One Coupon per Item Purchased: This means the same as "One coupon per purchase".
One Coupon per Transaction. You are only allowed one coupon for this item for each transaction. This means if you buy two or more of the same item you'll need to do separate transactions.
Step 5. Look at the "Barcode". You need to make sure that it's clear and nothing is cut off or it won't scan.
Sometimes coupons will say "Do Not Double" or "Do Not Triple". Ignore this if your store advertises that they double or triple coupons. The coupon says this because the manufacturer is stating that they won't pay for the additional discount.
The store that accepts the coupon will pay the difference in the amount. This is the store's way of getting more people to shop at their store.
Keep in mind that every coupon has these things in a different location. For example, the "expiration date" may be at the bottom of the coupon. Each coupon will have all these things if it's a valid coupon.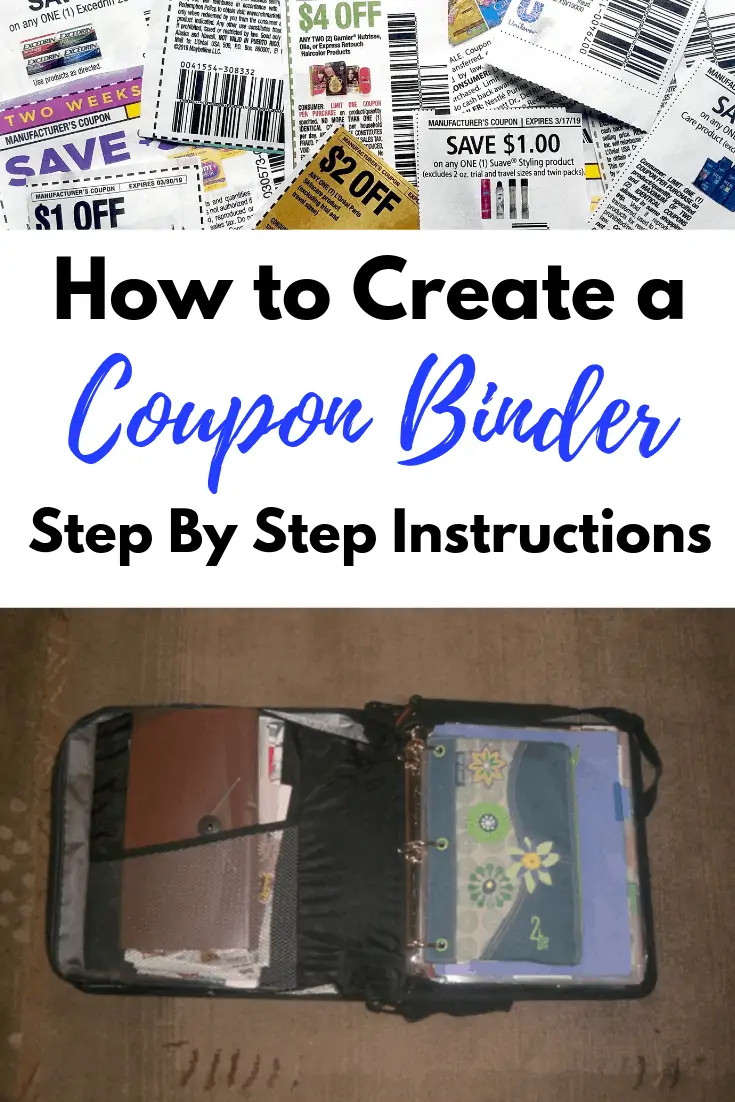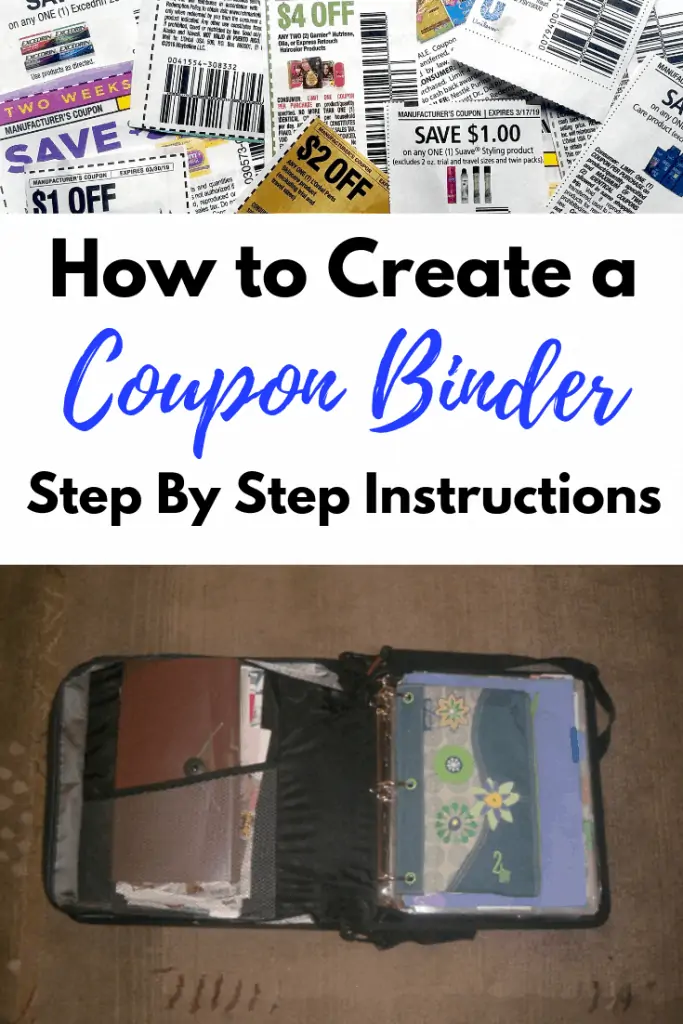 How to Organize Coupons
I started out with a little accordion coupon organizer from my local Dollar Store.  To check out more options click this Coupon Organizers link.
There are a few different ways to organize coupons. I learned quickly that my favorite method was a "Coupon Binder" but that's not the only option.
Using an accordion file to file my coupons was hard. I learned that I wasn't saving the amount of money I wanted to. It was frustrating for me to dig through my coupons. The "Coupon Binder" system worked best for me because I was able to see all my coupons.
As of right now, I'm not using my coupon binder because I don't have time for it. I'm using an accordion file again but it's working for me at this stage of my couponing.
My coupon binder is waiting on my shelf because my intentions are to start using it again once I have more free time.
How to Make a Couponing Binder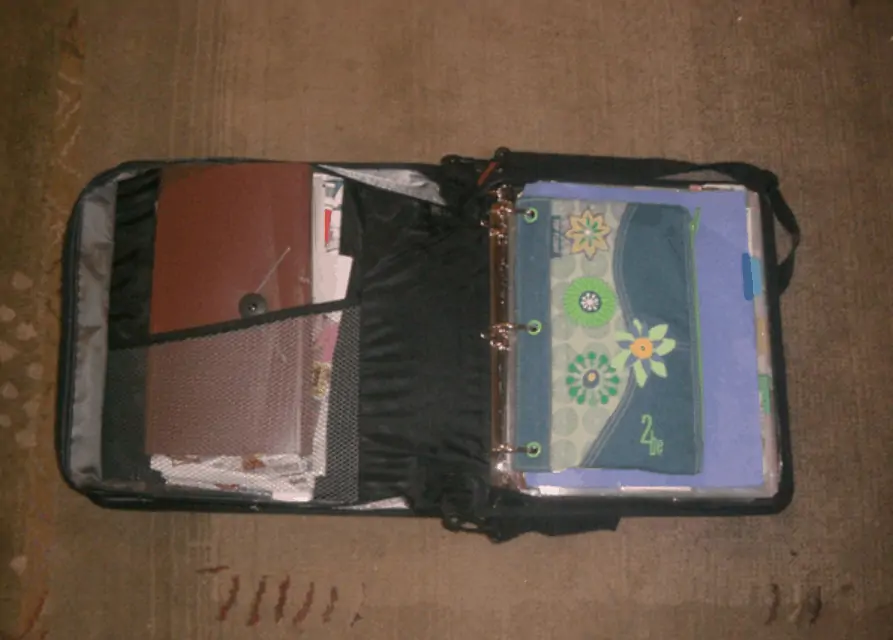 You will need the following items to get your couponing binder set up.
3 Ring Binder: My favorite is the one that zips and has a carrying strap. This worked best for me because it kept my kids from getting into it and my coupons couldn't fall out (zipper).
The carrying strap is beneficial because I was usually carrying one of my kids or something for my kids. It kept my hands free. Check out these 3 ring binders with carrying strap options.
Baseball Card Sleeves: These are the sheets that people put their baseball cards in to protect them. They usually have 12 pockets per page. They are available at many different stores. Check out these baseball card sleeves.
Page Dividers: These are perfect for creating categories for your coupon binder. Check out these page dividers.
Small Accordion File Folder: This should be small enough to fit in the front pocket inside your binder. I used mine to store coupons, restaurant coupons, and coupons waiting to be filed. Check out these accordion files.
3 Ring Pencil Pouch: It so much easier to get a pencil pouch that will fit right into the rings of your binder. I used this to hold my pen, calculator, notepad, and scissors. Check out these 3 ring pencil pouches.
Once you have all your coupon binder supplies you can put your coupon binder together. This process takes about 30 minutes but once you are set up it is easy to maintain.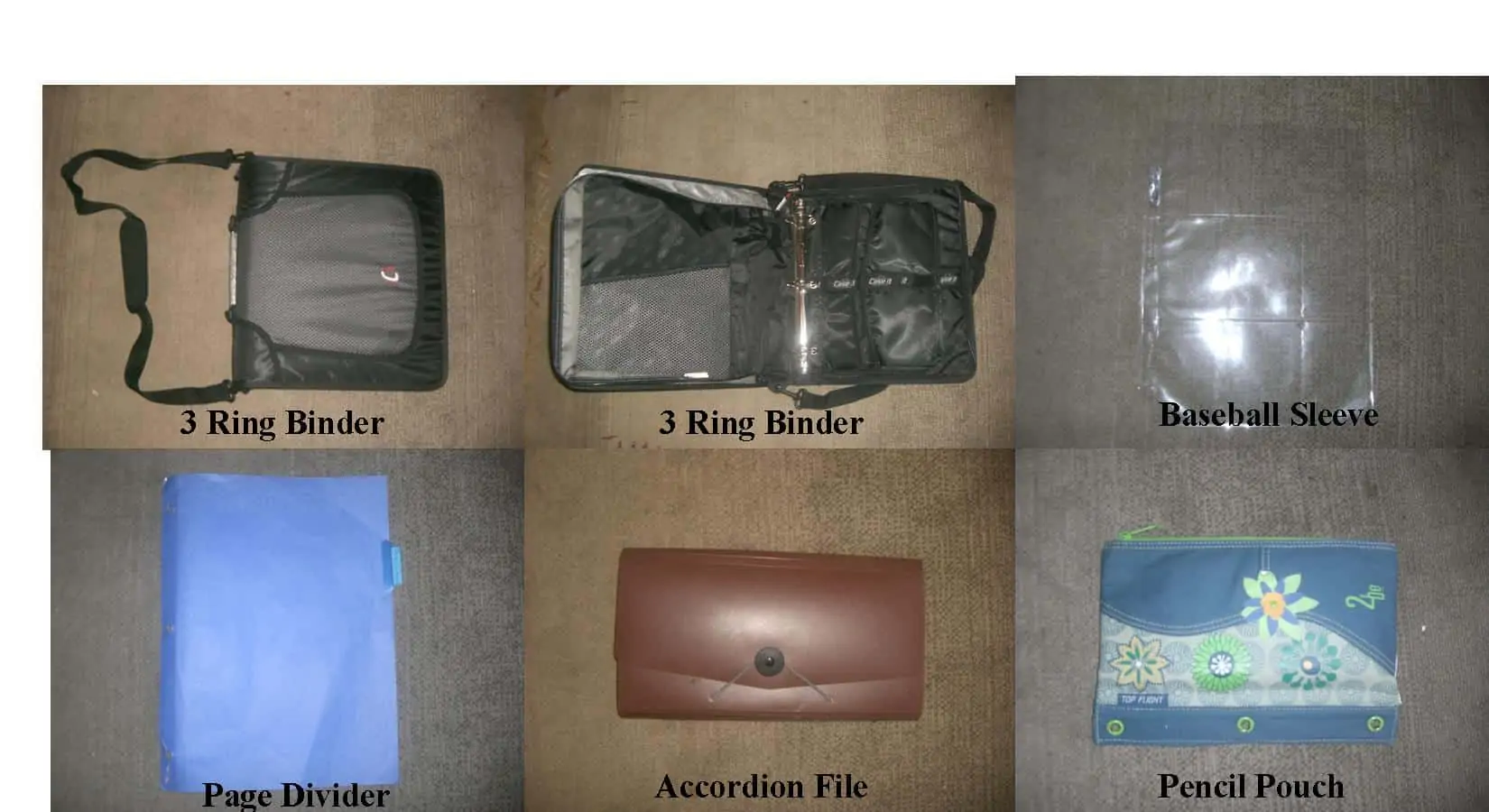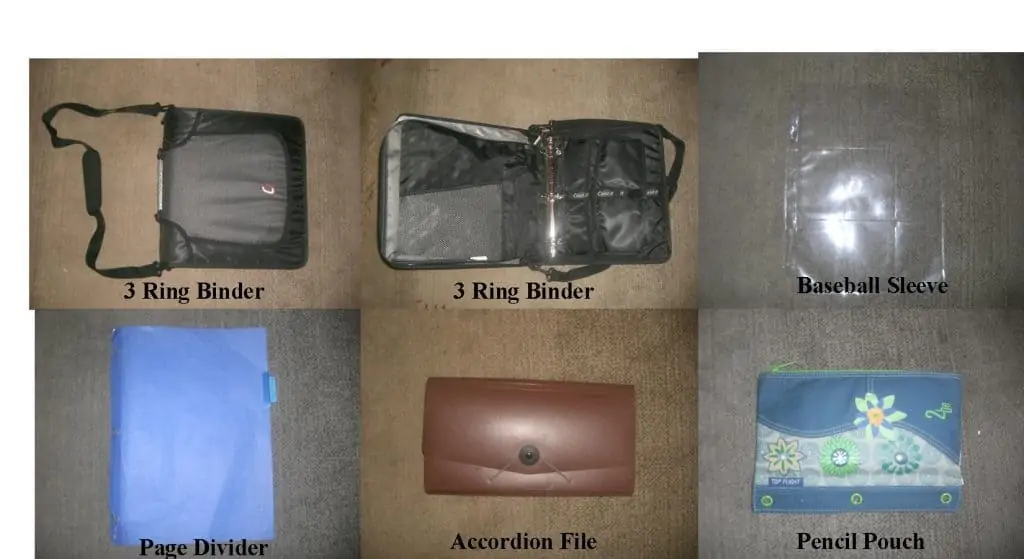 Couponing Organizer Assembly Instructions
Step 1. Determine your Coupon Categories: I set my categories up according to what makes sense to me. I prefer them to be in alphabetical order. My first category is Bread/Breakfast then Canned, Cleaning, Dairy, Drinks, Frozen, Hygiene, Meat, etc… Whatever makes sense to you. Once you determine your categories write them on the divider tabs.
Step 2. Put Baseball Card Sleeves between your Dividers. Start with a couple to put between your dividers. You will find yourself adding or removing pages. It's a good idea to keep extra sleeves in your binder. You can put them in the very back of the binder.
Step 3. Put Together your Pencil Pouch. I filled this with a pen, calculator, notepad, and scissors. Put whatever you think you will need in yours.
Step 3. Set up your Small Accordion file. The categories are set up for the stores I shop at most, Staters, Vons, Kmart, CVS, Walgreens, and Rite Aid. I used these categories for store-specific coupons or Catalina coupons.
I created a misc tab for other store coupons. My other tabs are labeled as "restaurant coupons" and "rebates". I used the empty space before the first divider as a holding space for the coupons I pulled for my shopping trip. I used the space behind the last divider for coupons that I needed to file.
How Do I File My Coupons?
Now that you are all set up, it's time to file your coupons. The initial setup can take a little more time than normal because you are just getting started. Weekly filing should only take you about 20 minutes or so.
Once your coupons are cut, sort them into categories based on your coupon binder. Once sorted, pick up one stack and start putting the individual coupons in a baseball pocket. If you have more than one with the same information put them in the same pocket.
If they have different expiration dates make sure to put the one expiring first in the front of the stack. Some coupons will not fit in the baseball sleeves.
Just fold them but make sure the expiration dates are visible. The nice thing about the baseball sleeve pockets is you can see the product on one side and the expiration on the other side.
You're done once you're finished filing. I set a day every week to go thru my binder and pull out the expired coupons. You can donate them to an expired coupon project or just put them in the trash.
Before I shop, I pull the coupons I knew I will be using and put them in the front of the accordion file. You don't have to do this but when you are shopping with children it's helpful because you get distracted. Always take your binder with you in the store, you never know what other deals you may find.
Understanding Coupon Matchups
When I learned how to use coupons, I started searching for coupon match-ups. I actually had to make my own on the coupon blog that I had about 6 years ago because there weren't any for my local store.
I no longer use coupon matchups because I have learned to do my own but I wanted to go over this just in case you want to understand coupon matchups.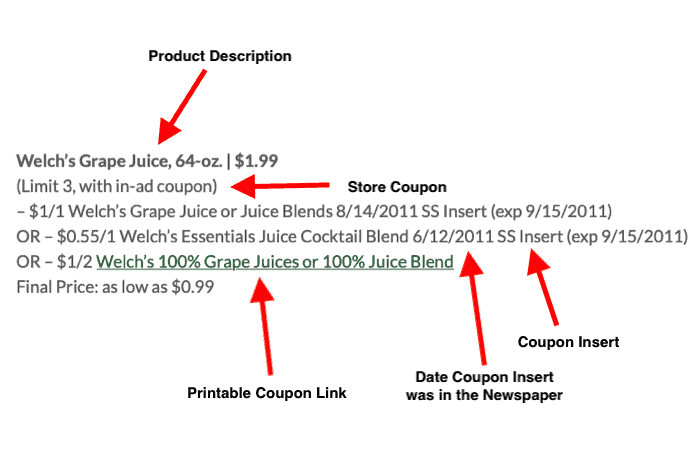 Everything on the diagram above should be self-explanatory. The only thing I want to point out is recognizing a printable coupon. A printable coupon in matchups is hyperlinked. To get the coupon, you just need to click on it and it will take you directly to the coupon.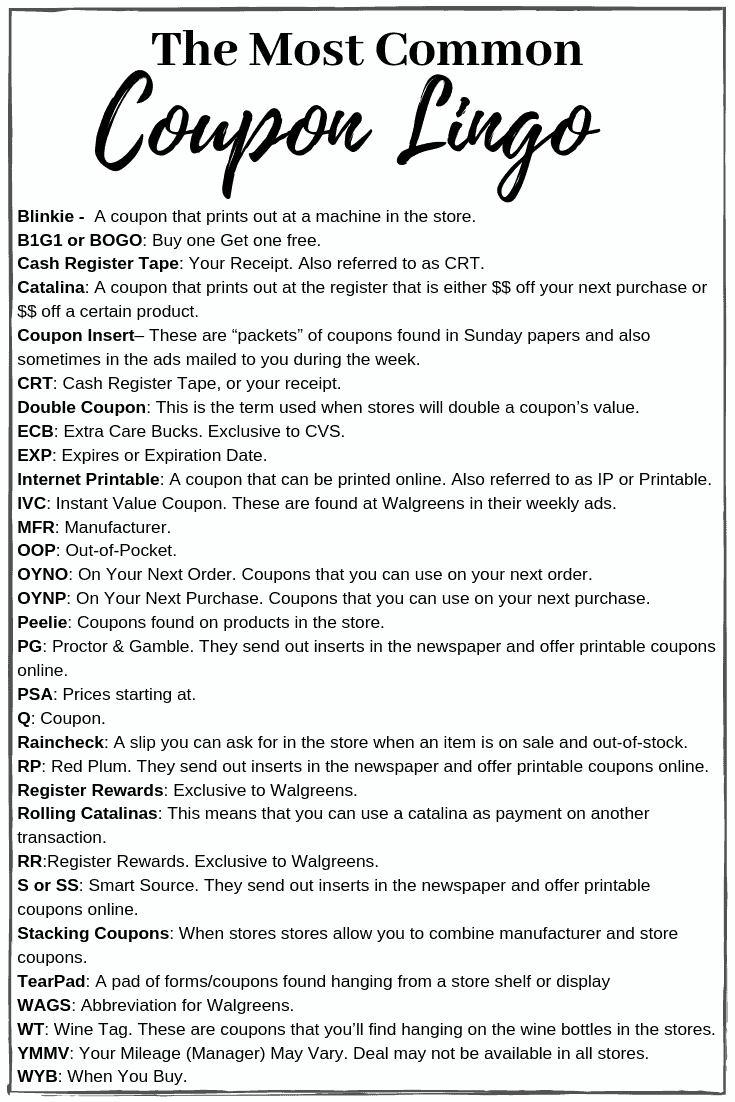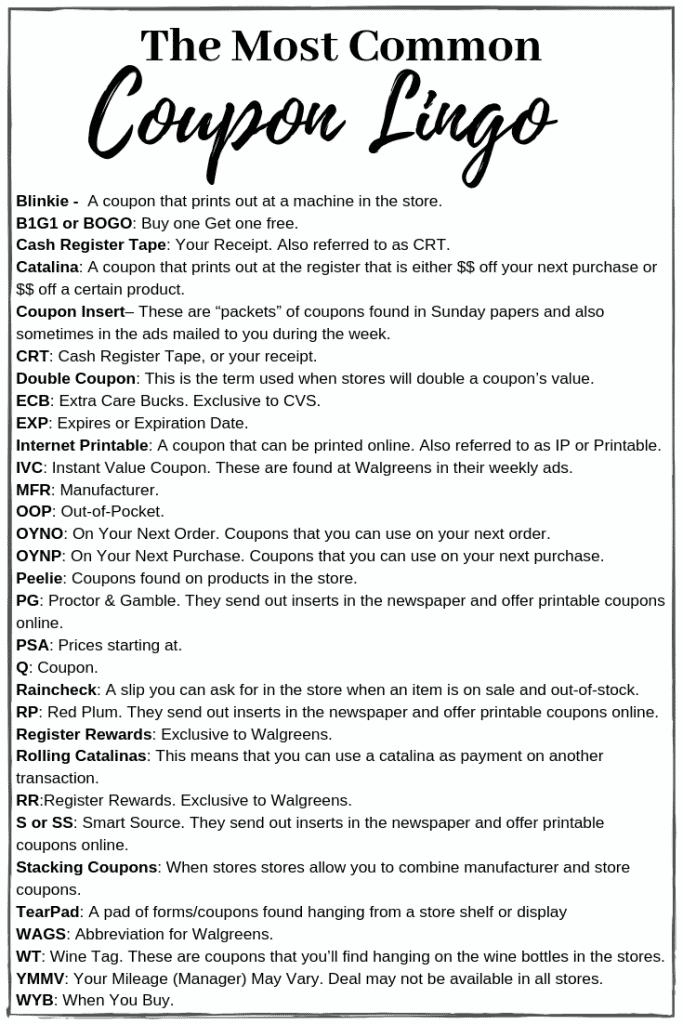 Understanding Coupon Lingo
Here is the most common Coupon Lingo that is used by couponers. It's really important to know what these are or you won't understand what you're looking at when you're looking at coupon matchups.
I recommend that you print this list or save it so you can use it as a reference.
Blinkie: A coupon that prints out at a machine in the store. They are located by the product associated with that particular coupon.
B1G1 or BOGO: Buy one Get one free.
Cash Register Tape: Your Receipt. Also referred to as CRT.
Catalina: A coupon that prints out at the register that is either $$ off your next purchase or $$ off a certain product. They print out of that little machine next to the register.
Sometimes the cashier will forget to give them to you so make sure and keep an eye on that little machine and ask for them if they don't give them to you. You typically have to use them at the store they're printed at, but some stores will take "competitor" coupons.
Note: These are sometimes delayed in printing so wait a minute before walking away from the register. If you think you were supposed to get one and didn't, talk to the cashier/manager and explain.
Cellfire: A website that has electronic coupons that you can load onto your club card.
Coupon Insert – These are "packets" of coupons found in Sunday papers and also sometimes in the ads mailed to you during the week. These are typically sent out by Smart Source (SS or S), Red Plum (RP), and Proctor & Gamble (PG) They are also referred to as inserts, S, SS, RP, and PG.
CRT: Cash Register Tape, or your receipt.
Double Coupon: This is the term used when stores will double a coupon's value. For example, if you have a $1 off coupon, they'll take $2 off. Stores vary on how often they do this ranging from never, always, on occasion or specific days of the week. Some stores may also set a maximum value limit. For example, no coupons over $2 and only 10 per transaction/day.
ECB: Extra Care Bucks. Exclusive to CVS. They work like cash on your next order. (Some restrictions do apply.)
EXP: Expires or Expiration Date.
Internet Printable: A coupon that can be printed online. Also referred to as IP or Printable.
IVC: Instant Value Coupon. These are found at Walgreens in their weekly ads.
MFR: Manufacturer.
OOP: Out-of-Pocket. This is the amount of money that you have spent after coupons, ECBs, RRs, Catalina's.
OYNO: On Your Next Order. Used when referring to coupons that you can use on your next order at that store (sometimes competitors will take them).
OYNP: On Your Next Purchase. Used when referring to coupons that you can use on your next purchase (order) at that store (sometimes competitors will take them).
Peelie: Coupons found on products in the store. You have to peel it off. (Don't forget to pull these off and hand them to your cashier when you check out. Don't rely on the cashier to notice them for you. It will only aggravate you later when you come home to find it's still there!)
PG: Proctor & Gamble. A big chain of brands also puts out a coupon insert.
PG eSaver: A website that has electronic coupons that you can load onto your club card.
PSA: Prices starting at
Q: Coupon
Raincheck: A slip you can ask for in the store when an item is on sale and out-of-stock. Some sales will specifically say "No rainchecks" and some stores will put an expiration date on their rainchecks.
RP: Red Plum. This is a coupon insert that you'll find in your newspaper paper
Register Rewards: Exclusive to Walgreens. They work like cash on your next order. (Some restrictions do apply.) Also referred to as RRs.
Rolling Catalinas: This means that you can use a catalina (see definition) as payment on another transaction of equal merchandise and another catalina will still print. For example, if you buy 5 "name brand items," a $5 catalina will print.
If you then buy another set of those same 5 "name brand items," you can use the previous catalina you received as payment towards the order and another $5 catalina will print.
RR: Register Rewards. Exclusive to Walgreens. They work like cash on your next
order. (Some restrictions do apply.)
S or SS: Smart Source. This is a big-name coupon source. They not only send out inserts in the papers but they also have an online site with printables.
Stacking Coupons: This is the term used when stores will let you use their own store coupons along with a manufacturer's coupon for the same item. Example: Most Targets would let you use their $ off "specific brand" product coupons along with a manufacturer's coupon for that same "specific brand" product.
TearPad: A pad of forms/coupons found hanging from a store shelf or display
WAGS: Abbreviation for Walgreens
WT: Wine Tag. These are coupons that you'll find hanging on the wine bottles in the stores.
YMMV: Your Mileage (Manager) May Vary. This is what you'll see when someone finds a deal but they want you to know that your store branch may not offer the same deal.
WYB: When You Buy
Important Couponing Tips
You should have a good idea of how to use coupons now. I've discussed where you can find manufacturer coupons, how to understand manufacturer coupons, and how to organize your coupons.
Make sure to read through these tips for beginning couponers. It's easy to get overwhelmed and we don't want that.
1. Start with One Store
The first place I started using coupons was at my grocery store. It made the most sense to start this way because I had to grocery shop every week.
Starting with one store made it easier to learn how to use my coupons because I was able to get familiar with my store and their coupon policy. I started adding in drug stores once I got a good understanding from my local grocery store.
2. Plan Ahead
There is nothing more frustrating than getting to the store and you can't find the coupon you need for the deal. Before you go to the store make sure you have a list of the deals and the specific coupons laid out. Having everything ready ahead of time makes it a fun shopping experience.
3. Keep Your Order Small
Using coupons can get crazy if you have a lot of coupons to use. You should try to keep your order small to start with so you can keep track of your transaction. Once you get the hang of it, you can add it to your order.
4. Shop Once a Week
It's tempting when you're learning how to use coupons because you want to get every deal out there. Don't do it! You will get burnt out really fast. Dedicate one day during the week to shop. Going to the store every time there is a good deal can get exhausting. Just remember, you can't get every deal!
5. Only Buy What You Need
Just because you have a coupon doesn't mean you should use it. Only use coupons for what you need. Right now there aren't a lot of coupons available for what we need. Lately, I've been finding the best deals for my family on my grocery store app.
I also buy in bulk for multiple things which saves us a lot. Make sure you are actually saving money. If you don't know your rock-bottom prices, you should create a price book. It will help you remember the lowest price you've gotten.
Does this post help you with Couponing?
There are lots of things to cover when it comes to couponing. Hopefully, this has helped you learn how to start couponing.
I use coupons everywhere I go if there is one available. Using coupons is a great way to save money and it can be really easy.