I'm excited to share another way to earn extra money with you. This is part of a series I started called "Real Ways to Earn Extra Money".  Today, I want to share how to be an Airbnb host to earn extra money.
My goal in this series is to share the real experience of people that are earning extra money. The internet is full of different ways to earn extra money but how do we know if they are real?
Hopefully, this series can give you a realistic view of ways to earn extra money.
What is Airbnb? Airbnb is a company that operates an online marketplace and hospitality service for people to rent or lease short-term lodging.
Lodging facilities include cottages, apartments, homestays, hotel rooms, and more. Airbnb is a broker that receives a fee for every booking.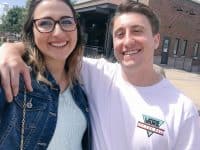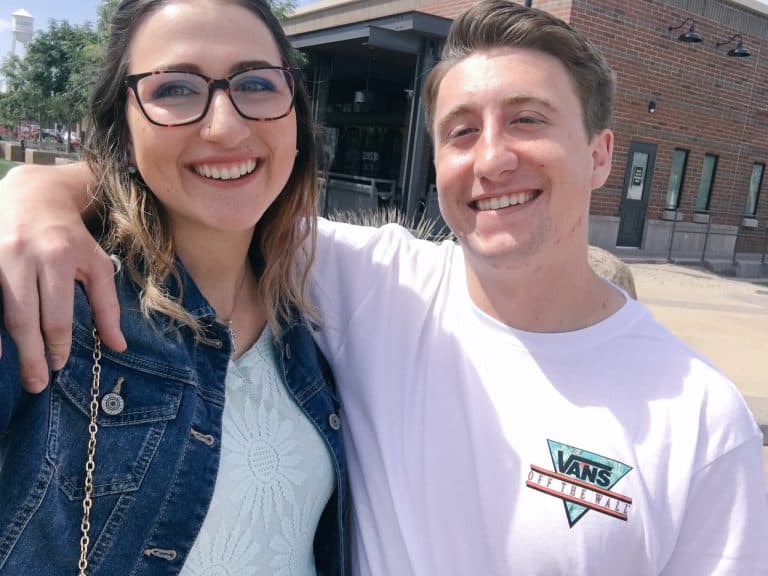 Meet Wilson and Kaysi. They are Airbnb hosts. They have a room in their home that they are renting out on Airbnb.  They started hosting with Airbnb in 2017.
They were kind enough to answer some questions for me to share. Let's see what they say about how to be an Airbnb host.
How to be an Airbnb Host
What's the startup process to be an Airbnb host?
The startup process to be an Airbnb host was fairly easy. All you have to do is sign up for an account (this includes verifying your email address, phone number, ID, and uploading a profile picture) and have a space ready to rent out.
In order to get the space rent ready, Airbnb requires that you provide essential amenities (toilet paper, soap, linens/sheets, and one towel/pillow per guest). Then you take pictures of your space and you're ready to go!
Related articles:
Does it cost anything to be an Airbnb host?
Airbnb does not charge you anything to get started. The only cost is any furniture and amenities you would need to purchase to make your space comfortable. We bought a TV, an Amazon fire stick and a small Ikea dresser for the room.
We provide 3-in-1 shampoo and lotion for our guests. We also invested in a keypad lock for our front door so guests could check-in at their convenience.
Are there restrictions on how many nights you can host with Airbnb?
Nope! You are able to set your own restrictions. At first, we thought we wanted more long-term stays (2 weeks or longer), but then we decided that short-term stays worked better for us.
We decided to set a maximum of 13 nights to be booked for guests. You are able to pick any minimum or maximum that works for you.
Do you have a way of screening your guests as an Airbnb host?
Airbnb requires users to verify their accounts before booking with Airbnb. This includes verifying their phone number, ID, and payment information.
Airbnb also gives the host a choice of whether they want to approve each individual guest before they are able to book. If you choose this option, you are unable to see the guests' reviews.
The other option is to allow instant book which allows guests that meet your qualifications to book with you instantly. We decided to go this route because we ended up getting more bookings and could see the guests reviews.
Guests are able to instantly book with us if their reservation is made at least 24 hours in advance and they have been recommended by other hosts. If they are first time users or the booking is made less than 24 hours in advance, their booking comes through as a request that we can confirm or deny.
Related articles:
How long does it take for you to receive payment from Airbnb?
Airbnb disburses payment for a stay the day after check-in. It then takes about 2 days to be available in our account due to bank processing.
Have you ever had a bad experience hosting with Airbnb?
We haven't had any bad experiences with Airbnb. In the beginning, it was a learning process for us to figure out what length of stays worked best for us and setting a reasonable price for the crowd we hoped to attract.
Is the anything else you want to share about being an Airbnb host?
We enjoy being Airbnb hosts. We get to meet many interesting people and it's an easy way to make extra cash. Before deciding to host, it a good idea to look at the competition in your area. It's important to see how much you can expect to charge and what amenities you should provide to be competitive.
It is also good to provide a welcome book that has information about any house rules, WIFI information, TV instructions, local info, etc. You can check out our Airbnb welcome book to get some ideas.
More about Wilson and Kaysi: Wilson is an Electrical Engineer and Kaysi is studying to be a Software Engineer. They are a young, open-minded couple who enjoy traveling, hiking, cooking, and enjoying the beautiful world around them.
Hosting with Airbnb is a great opportunity to earn extra money. Wilson and Kaysi have the extra space in their home so hosting with Airbnb is an easy way for them to make extra cash.
Hosting on Airbnb can also be done by hosting "experiences". You can host an "experience" for several different things including surf lessons, history walks, concerts, dinner parties, and more! Head over to Airbnb today to see what you may have to offer.
Do you want to be an Airbnb host? I'd love to hear your thoughts!