Dollie and Me Clothing up to 75% off!
This article may contain affiliate links. I may earn money from the companies mentioned in this post with no additional cost to you. Please read my disclosure policy for more info. All Bible quotations are from the New King James Version (NKJV) unless otherwise stated Bible Copyright Attribution.
Zulily has a great deal on Dollie and Me clothing right now! The prices are between $9.99 and $25.99 ($50 reg). They have several outfits to choose from including Purses, Role Play, Dresses, and more!
The Dollie and Me doll outfits fit 18″ dolls which include American Girl Dolls. You'll need to hurry because sizes are selling out fast! Click this Dollie and Me clothing link to start shopping.
If you aren't a member of Zulily, you should really check it out. It's completely free to join. My favorite part is that you can select your favorite brands and they will email you when deals are available with that brand. Click this Zulily link to get signed up now so you can get some great deals!
My girls used to love Dollie and Me clothing when they were younger. They used them for their American Girl dolls. When I found out that these Dollie and Me outfits fit the American Girl dolls, I decided to try them out.
They were much cheaper than American Girl Doll clothes and they ended up working perfectly. We ended up ordered several pairs of these Dollie and Me outfits over the years. They make really great gifts. They are good quality and the kids love having matching outfits for their dolls.
Check out this cute Dollie and Me Clothing: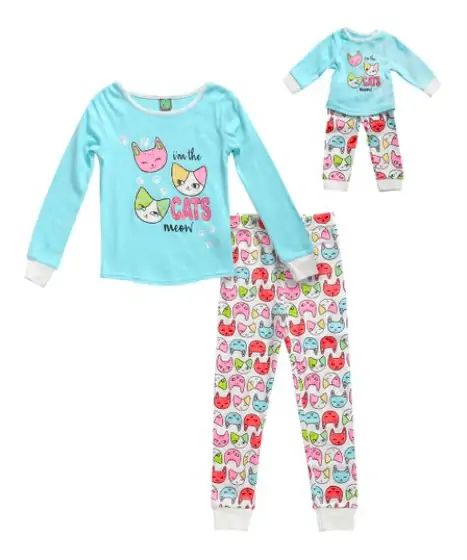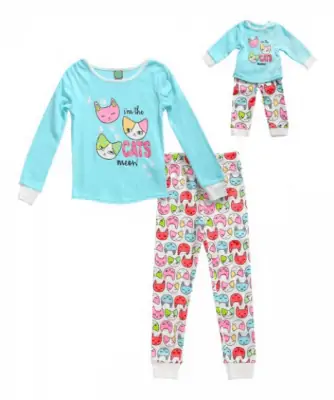 Dollie and Me Turquoise Cats Meow Pajamas, $21.99 (regularly $38.00)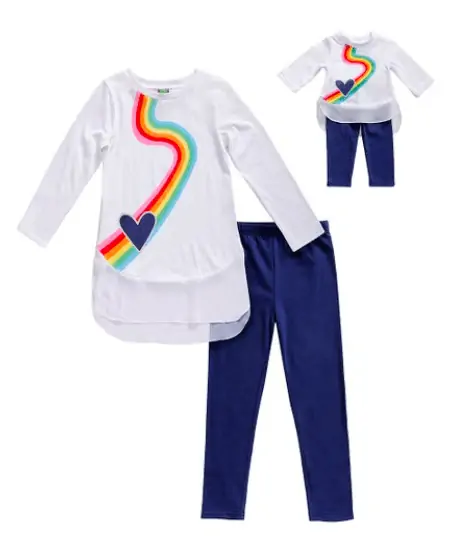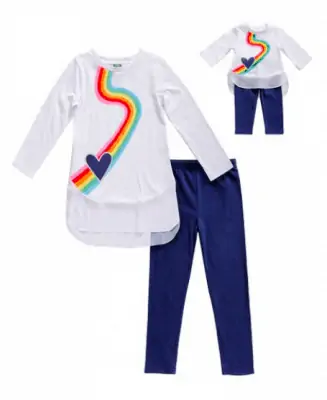 Dollie and Me Rainbow Heart tunic set, $21.99 (regularly $50.00)
Zulily Shipping Tip: Zulily charges shipping on most transactions. Occasionally, they will offer free shipping on specific items. When you place an order and pay shipping, they will give you free shipping on any other orders for the rest of that day.
Shipping is usually $5.95 for orders under $25. It goes up to $7.95 after that. If you want to save a few bucks on shipping, keep your first order under $25 and then come back and place an order for the rest of your stuff and it will ship free.
Looking for more deals? Check out 20+ ways to save money