It's been a few weeks since I added a new post in my series about "Real Ways to Earn Extra Money". We took a long vacation and I wasn't able to blog very much.
Today, I want to share how you can become a driver for Lyft to earn extra income.
There are probably tons of articles on this topic but I feel that getting someone's personal experience is super helpful.
If you're unfamiliar, Lyft is a ridesharing app. It allows passengers to request a ride from a nearby driver who will take them where they want to go. You can literally get a ride in minutes. It's similar to Uber.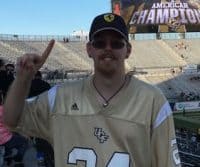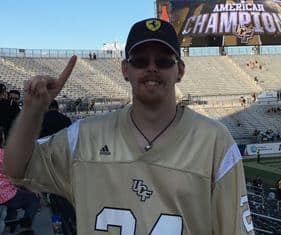 Meet Chris. He is currently a Lyft driver. He has a full-time job but drives for Lyft to make side income. I was able to ask him some questions about his job at Lyft. Check out his answers below.
How to Become a Driver for Lyft
How did you become a driver for Lyft?
I started driving with Uber when I was taking time off from my main job. I signed on with Lyft a few weeks later to see which paid more. Now I drive for Uber and Lyft. I enjoy driving for both.
What interested you about being a Lyft Driver?
I was interested in the extra income and flexibility of hours. I can set my own hours which means I can choose full- time or part-time depending on my schedule. I also enjoy meeting new people.
What is the hiring process at Lyft?
It's easy to sign up as a Lyft driver. You add your phone number, click become a driver, and fill out the application. Then you wait to be approved.
Related articles:
What do you do as a Lyft driver?
I drive people around at their convenience. I make about the cost of gas and mileage hoping to make tips or bonuses paid by the company.  I like driving when they offer a guaranteed rate for the week or a driving bonus.
Are there cost involved when you drive for Lyft?
Gas, car cleaning, higher insurance, eating out while driving, occasionally unreimbursed tolls (have to keep on top of that), frequent long drive home at the end of a shift (usually no passenger).
What are the positives of being a Lyft Driver?
My primary job is working from home so this gets me out of the house.  I get to meet lots of interesting people, visitors as well as local residents.
Related articles:
More about Chris: Chris is 30 years old. He's been a driver on and off since late 2017. He's originally from New York but has been a Floridian since 1994. He's a tattooed dog lover, and theme park enthusiast.
Driving with Lyft is a great opportunity to earn extra income. You can be your own boss, set your own hours and keep 100% of your tips.  If you become a driver for Lyft, you may be able to pay off some debt or save money towards a financial goal.
Lyft is offering a new driver "sign on" bonus right now. You can get a $250 bonus once you give 100 rides within 30 days of being approved.  That may sound like a lot of rides but it's really only 3-4 rides a day. Apply here to get the bonus offer.
Would you consider driving for Lyft?