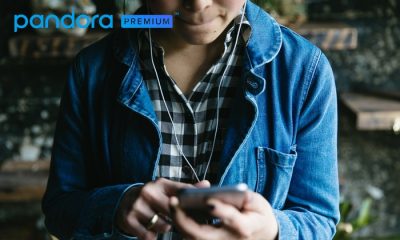 Right now on Groupon, you can get 3 months free of Pandora Premium. This offer is valid for new subscribers of Pandora only. This would be a great opportunity to check out their service without paying anything out of pocket. You can get this freebie by click on this Pandora Premium link.
If you're not a Groupon member, I highly recommend you become one. It's completely free to join Groupon and they have great deals. I've used Groupon for many years and have been really happy with their offers. In fact, I got the computer I'm using right now on a Groupon deal.
Here's a little more information if you're not familiar with the Pandora Premium Subscription.
Pandora gives you personalized radio stations that play what you love and continually evolves with your tastes. With Pandora, you can mix the best of familiar sounds you love with new songs by artists you've never heard of. In addition to their own stations, Pandora listeners can browse hundreds of curated genre stations to discover new artists, genres, and even comedians.
Though anyone with an email address can listen from their desktop, car, mobile device, and TV, only Pandora Premium members can enjoy on-demand search and downloads for offline listening, combined with a 100% ad-free experience.
Do you use a music subscription service?