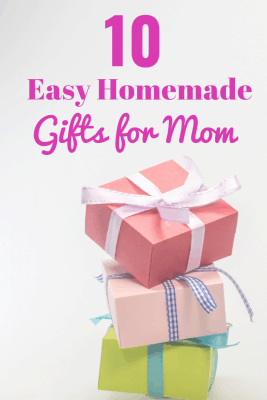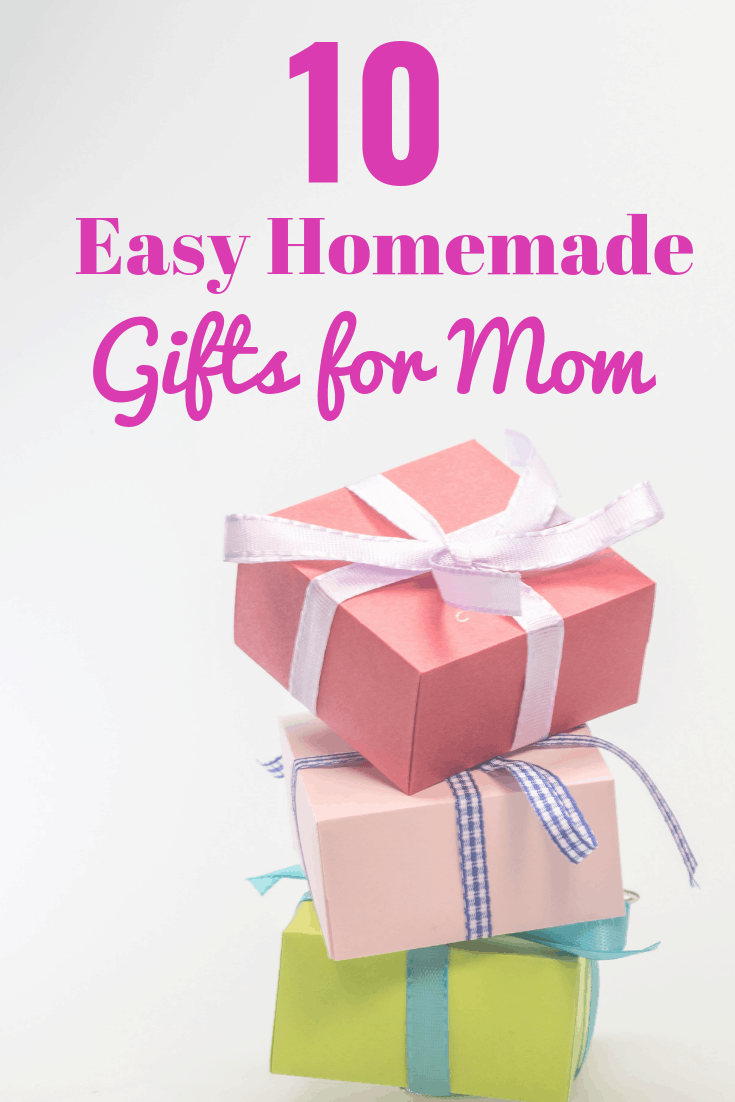 These easy homemade gifts are perfect for any time of the year including Mother's Day.  Every year, I struggle to find homemade gifts ideas.
I love saving money by making homemade gifts. Store-bought gifts are nice but homemade gifts are much more meaningful.
You can make something as simple as a homemade card and put a gift card in it. My kids have given me all kinds of homemade gifts. They've made me homemade cards, breakfast in bed, a mug, flowers, candy, jewelry and more.
Out of all the gifts I've received, my favorite's are the homemade gifts. It's really important to me that gifts are easy to make. It's easy to lose interest in making homemade gifts if they are too complicated.
Pictured below are two of my favorite homemade gifts from my kids.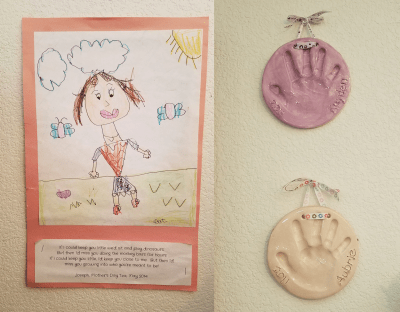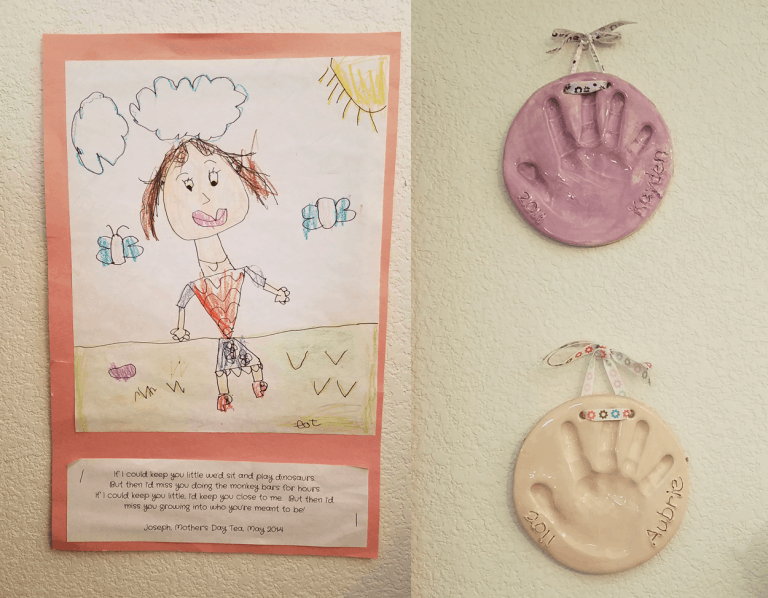 I've gathered some of my favorite easy gift idea's and decided to share them with you. I hope you can find one to make as a gift for mom this year. They make such beautiful memories!
Related Articles:
Easy Homemade Gifts for Mom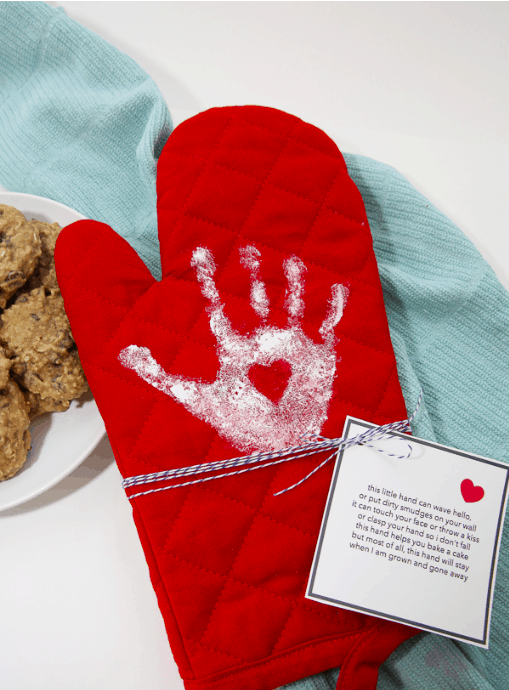 These are my favorite easy homemade gifts. Just click on the link of the ones you want to make and it will take you to the instructions on how to make them.  It drives me crazy when I find a pin on Pinterest with a gift idea and then there are no instructions on how to make it. These all have instructions and pictures on how to make the homemade gift.
What kinds of gifts do you like to receive?